Explore Margaret River on a budget
South Of Perth In Western Australia, Chantae Reden Discovered Margaret River Was A Region Easily Explored With Just A Bit Of Planning.
I leaned my elbows over a large sprawling map of Margaret River at the town's tourism office. Advertisements for luxurious wine tasting tours, adventure trips, and beachside retreats caught my eye. Prices for each activity hovered around $100-200 per day. I tugged at my shirt collar, the thought of spending a small fortune just to sip fermented grape juice or on one activity made my skin sweat.
I looked closer at the map. I traced my fingers from one winery to the next, to the forest, to the most renowned beaches and realised that with a little bit of planning and a working GPS, my three friends and I could do almost everything advertised for just a fraction of the cost. Backpacking doesn't always mean skimping on the luxe life or adventures that excite you -- it just means you have to get creative.
Margaret River was the perfect place to put this theory into practice.
Wine tour time
With over 150 wineries in Margaret River, it'd be a shame to miss out on at least tasting a few types of the region's prized product. One saint-like friend offered to be the designated driver who could take us to all of the wineries circled on our map. In exchange, all she asked was that we search for a fortified wine (port) she'd tasted a few years ago and has craved ever since. Instantly, our personal tour was born.
We weaved through Margaret River's forest of karri trees and caught glimpses of kangaroos dining on grass in cow pastures. Rows of vines carpeted most wineries' entrances. Some wineries were regal while others were quaint. Our driver asked to see a bottle of each tasting room's fortified wine. "The bottle is too short," she'd sigh, "The one I'm looking for has a red cork." I shrugged, every glass tasted the same to me. Most estates held art galleries, antique rooms, or perfectly trimmed rose gardens. Though we never found the elusive fortified wine, the group took turns buying bottles of our favorites as tokens of our day out.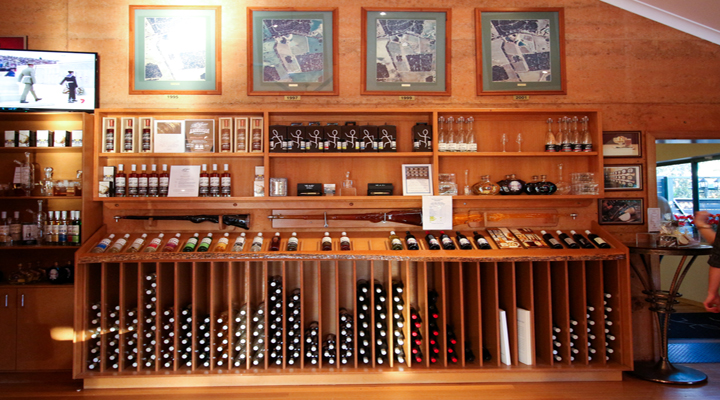 Stingrays at sunset
A picture of a stingray with a diameter the length of my arm span graced a brochure cover. "Friendly stingrays!" the pamphlet exclaimed. Friendly?! In my mind, stingrays strictly fell under the not-to-be-messed-with category. We ventured to Hamelin Bay to see if these gentle giants lived up to the description. Near the jetty, we saw a 1.5-metre shadow glide under the water. The stingray slowly rose to the surface, flashing the tip of its wings above the sea. Unafraid of humans, the stingrays swim to the shallow water of the bay in the hope of getting a few scraps left by local fishermen. Though some people pet and hand-feed them, I subscribe to the belief that wild animals should be left alone.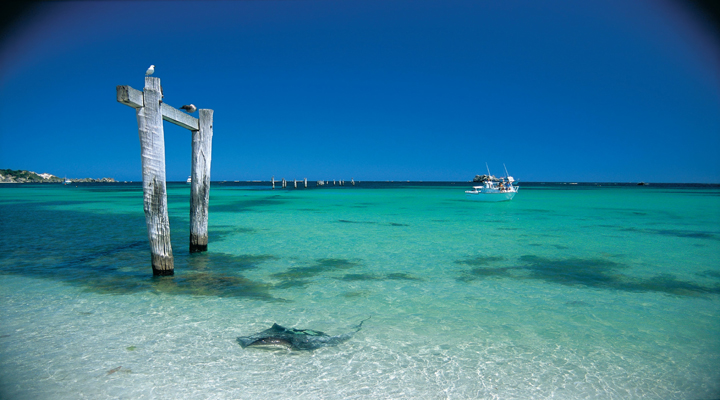 Exploring the elements
As an avid surfer, I originally visited Margaret River for the world-class waves. However, as I discovered bush walks, river swims, deserted beaches, prime whale-watching spots, and quirky shops, my surf time was relegated behind everything else the region had to offer. The problem with Margaret River is that there's so many things to do and not enough time to do it all. Couple that with an entire coastline perfect for just lounging, and you'll face a real conundrum of what to do.
Over the next few days, my group of friends splintered with each of us funneling into our preferred activities. I surfed at the area's most iconic beach, Surfers Point, where a pod of dolphins took turns swimming through rolling waves. Looking inland, I could see the river mouth, rooftops of a neighborhood yet to get mobile reception, and strips of empty beaches.
This ability to mix wine tastings, time spent relaxing, and adventure activities is Margaret River's greatest allure. You can tailor a trip to fit every type of travel personality and budget. Make friends by joining a tour, or explore on your own. Relax one day and get an adrenaline kick the next. If you're like me, someone who loves to get the most out of a trip for the lowest price possible, then Margaret River is a must-see Australian destination for you.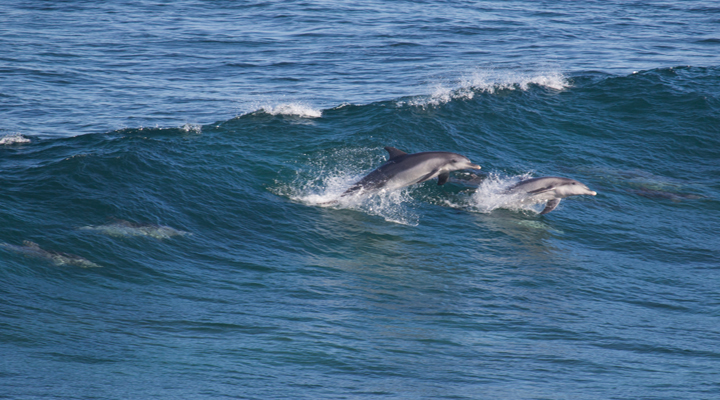 5 budget adventures in Margaret River
1. Hike a portion of the Cape-to-Cape Trail
Start at the White Elephant Café in Gnarabup and walk north to Surfer's Point, the main beach of Margaret River. Expect views of bushland and the sea on this easy five kilometre round-trip trek.
2. Rent a SUP and paddle through Gnarabup Bay
Paddle over aquarium-clear water in one of the region's most pristine bays.
3. Swim in Margaret River's namesake river
Surrounded by karri trees and vocal wildlife, jump into the river to cool off on a hot day.
4. Take a surf lesson
Margaret River is one of the world's best surfing destinations. Though most waves are advanced-surfers only, book a lesson and catch a wave at one of the area's beginner-friendly beaches.
5. Mountain bike through the forest
Rent or bring a bike and cycle through the dense forest, home to many species of marsupials and colorful birds.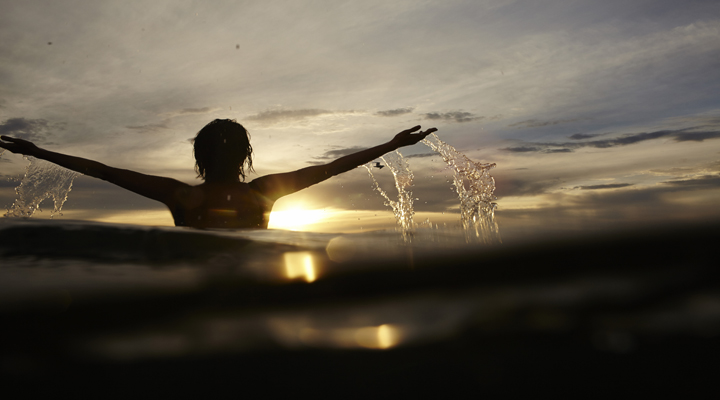 5 wineries not to miss
1. Vasse Felix
Don't miss tasting the Cabernet Sauvignon and Chardonnay at Margaret River's first wine estate.
2. Voyager Estate
After tasting their wine and trying the delicious scones, wander through the estate's perfectly trimmed gardens, complete with roses in colors you didn't even know existed.
3. Leeuwin Estate
This winery supports artists of all kinds with gallery, live music in their open air amphitheatre, and a series of wines with artists' work featured on the labels.
4. Brown Hill Estate
Different from the large wineries in the area, this family-owned boutique winery has a simple aesthetic but quality wines.
5. The Grove
Not a wine person? No worries, this estate has you covered. Offering a vast variety of different spirits, choose between tastes like chili vodka, coconut Caribbean rum, microbrews, and other quirky flavors.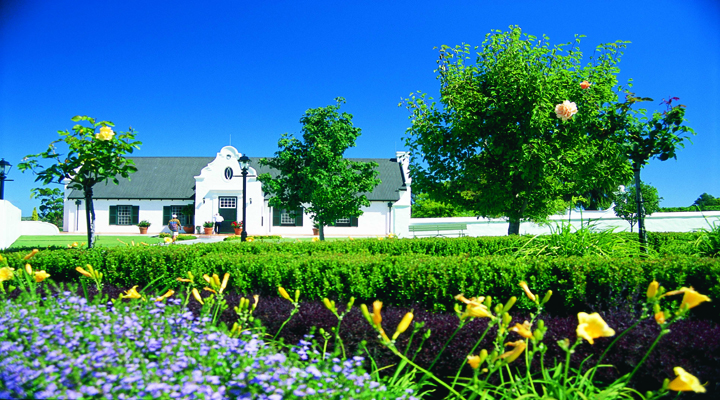 Where to stay
Margaret River Backpackers YHA is located in the heart of the town of Margaret River. It is walking distance to the main shops, grocery stores, restaurants, and pubs.
Contact: +61 8 9757 9572 | margaretriver@yha.com.au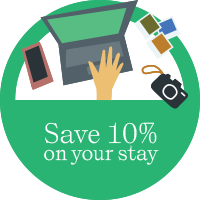 Book direct and save
By booking direct with MyYHA you'll receive our exclusive discounted rates. Sign up or login to get 10% off at select properties.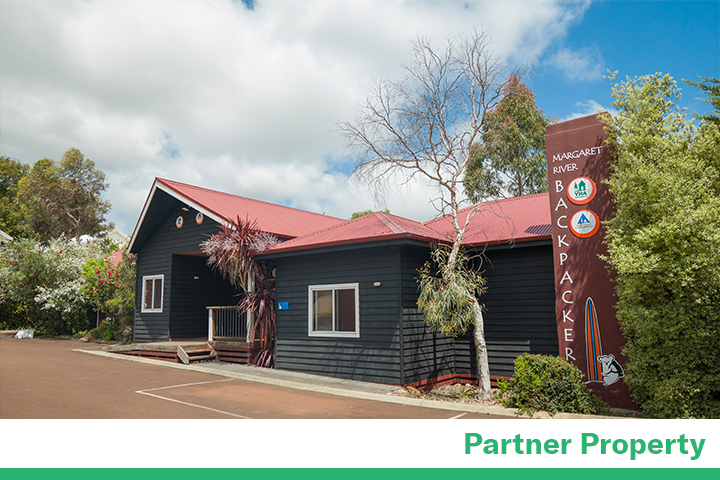 Margaret River Backpackers
Margaret River is the travellers capital of Australia's South West, voted by Lonely Planet as one of the top ten regional destinations.