Melbourne like a local
The very best of Melbourne is accessible to everyone, Writes Jo Stewart Every traveller probably knows the feeling of arriving in a new city and feeling like they're missing out on all the action. It seems like the locals know where all the sweet spots are, while visitors get suckered into visiting the costly and overrated tourist traps. Luckily, the very best of Melbourne is accessible to everyone, you just have to look in the right places.
The great entertainer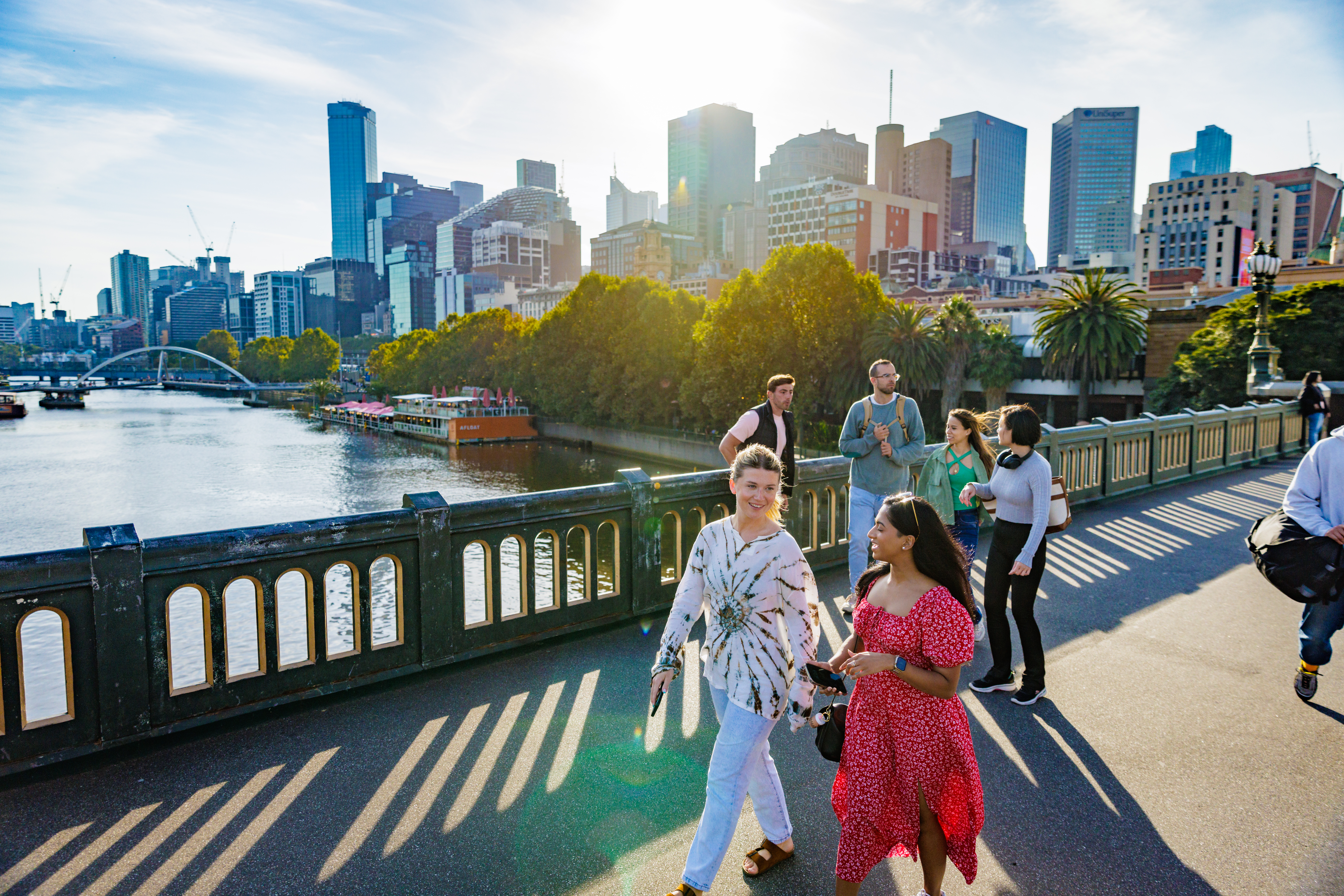 With an enduring arts and culture scene, your entertainment doesn't need to be a drain on your bank account. Sure, tickets to some of the hottest gigs and stadium shows may be as rare as hen's teeth (and as costly as a flight to somewhere tropical), but there are plenty of ways to have fun that won't break the bank. Melbourne's live music scene is going from strength to strength thanks to liberal laws and a strong contingent of musicians who are dedicated to playing all year round, so it's feasible to catch a gig every night of the week, even on a Monday night. From Saturday night rock at Fitzroy's Rainbow Hotel to Sunday acoustic sessions at Carlton's Dan O'Connell Hotel and everything from punk to grunge and psych rock at St Kilda's legendary Espy Hotel, free music isn't hard to find in Melbourne town.
As a UNESCO City of Literature, Melbourne prides itself on being a little bookish. With a high ratio of second hand book dealers and independent book stores, this is a city to embrace the glory of the written word. If you're on a budget, head to Melbourne Central's Little Library, a small haven of literature hidden in one of Melbourne's largest shopping malls. Filled with used books and magazines, this little space encourages everyone to simply take, swap, borrow or pass on a tome. The good news is that there's a high turnover of books, so it's not all dusty romance novels here, but a solid collection of genuinely readable novels. If movies are more your thing, then you'd be shocked at the rising cost of catching a flick. With a slant towards showing Arthouse and independent films, Carlton's Cinema Nova is a stalwart of the cinema scene and the tickets are affordable. Head here early to nab your tickets, as the austerity-approved entry cost draws quite a crowd.
Cycling, street art and tram adventures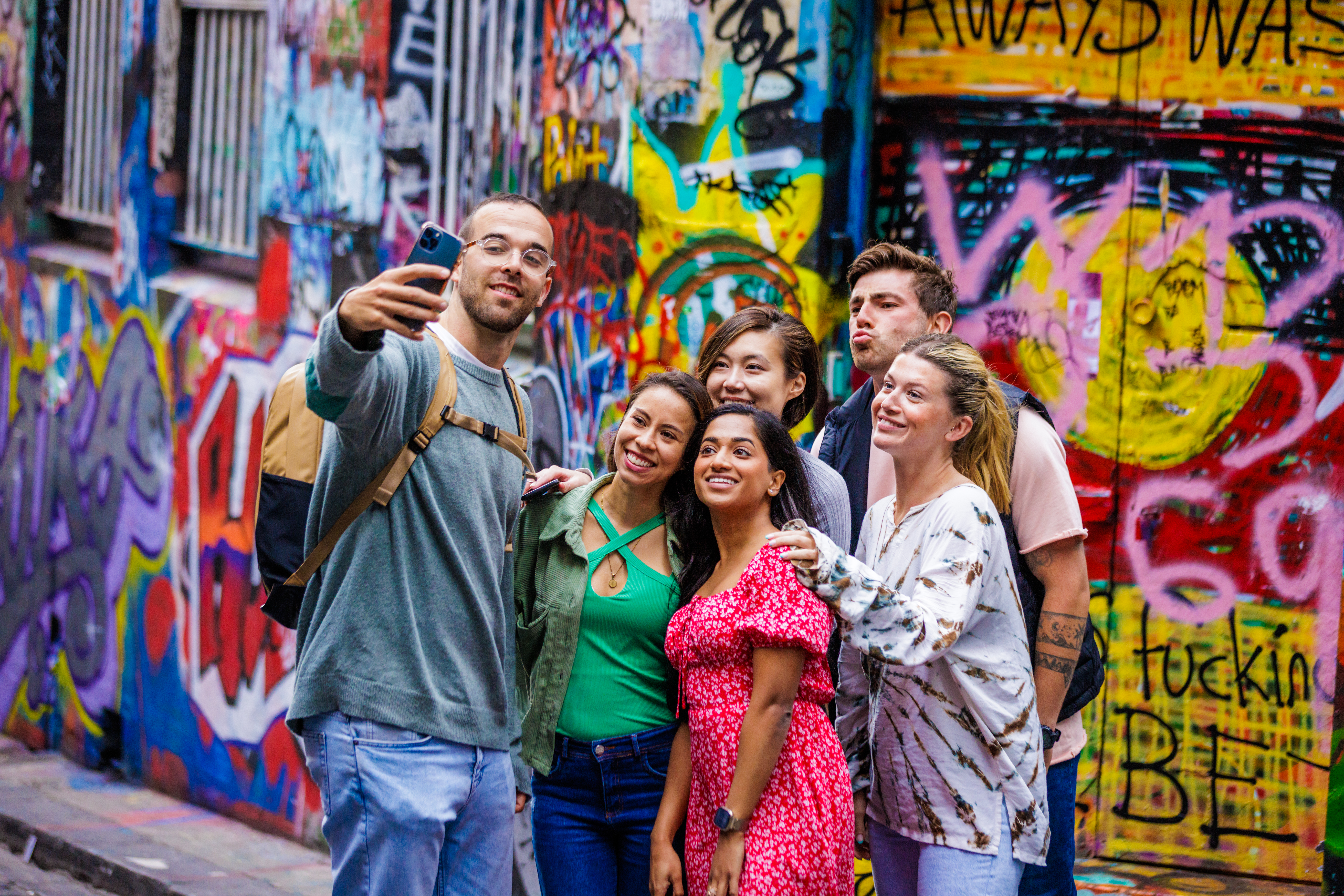 One of the best ways to get a feel for a city is on the ground level, so hit the pavements of Melbourne to get in time with the city beat. As one of Australia's most cycle-friendly cities, Melbourne is the perfect place to pedal about. Wide streets, dedicated bike lanes, flat terrain and a nifty bike sharing system ensures that even novice cyclists can get about on a bike. Hire a bike from one of Melbourne's bike sharing hubs located all over the CBD and inner suburbs and cycle along the Yarra Trail for fresh air and good vibes, or follow the bike lane up to Carlton's Melbourne Museum for an insight into local, Australian history. The Melbourne Gallery at the museum is home to everything from champion racehorse Phar Lap's blanket to an antique urinal that dates back to the 1800s.
If walking is more your thing, take yourself on a choose-your-own adventure style street art tour. Hosier Lane, AC/DC Lane and Union. Lanes are your best bets in the CBD, while the backstreets of the north side 'hoods of Fitzroy, Collingwood, East Brunswick and Abbotsford are home to some of Melbourne's most iconic murals and stencils. Also, hopping on a tram is a Melbourne rite of passage and with a newly designated section of Melbourne's CBD being declared as a 'free ride zone', a trip won't cost you a thing (as long as you stay within the boundaries of the free section).
Urban flavours
Thanks to the influence of Melbourne's multicultural population and explosion of forward-thinking restaurateurs, Melbourne has everything from highend dining to food trucks covered. An essential element that is often overlooked is the wealth of food producers and providores in the region. A trip to the Queen Victoria Market will remedy this by revealing artisan cheeses, sickly sweet waffles, Dutch pancakes, rare breed deli meats, and some of the best Bratwurst this side of Bavaria. Many stallholders are happy to offer free tastings, so get amongst the free sample action, then stock up on your favourites for a picnic in Flagstaff Gardens. It's all just part of experiencing Melbourne like Melburnians do.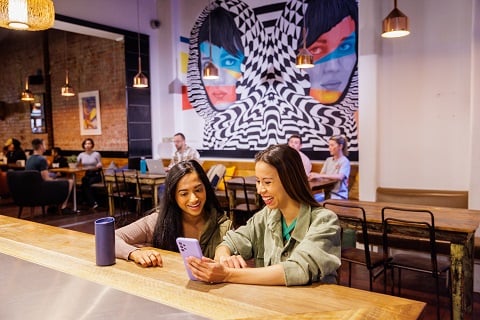 YHA Melbourne Central
Tucked between the downtown Melbourne highrises and with trams on its doorstep, this heritage-listed YHA is the perfect platform for exploring Australia's trendiest city.