Rediscovering Newcastle
From pristine beaches to hipster bars, it only took Kirra Loh a few trips around the globe to discover her home town, Newcastle.   

Where is Newcastle?
Newcastle is located on the Mid North Coast, just two hours north of Sydney and easily accessible by public transport. From Newcastle, it's easy as pie to head north to Port Stephens for even more unspoiled coastline and bushland, and to spend a night at YHA Port Stephens. Going west, Newcastle is also in close proximity to Hunter Valley Wine Country for some sneaky wine and cheese tasting. Travelling just south of the city is Lake Macquarie where boating and sailing is king. The Lake is twice the size of Sydney Harbour and the region boasts another 30 kilometres of pristine, uncrowded beaches.
Newcastle's transformation
Gone are the days of the old Fanny's nightclub and deserted city streets. Newcastle has gradually been revitalised and transformed into an even cooler destination for backpackers and locals alike. Once just a blue collar, industrial city, Newcastle has been rebranded and promises you will 'See Change'. And Novocastrians didn't lie – the city has changed and for the better.
A few years back when I was bar hopping in Paris I met two guys from Portland, Oregon in Northwest USA who raved about their home town and didn't have a bad word to say. At the time, I couldn't understand their Portland pride, until I moved abroad. When I returned, I was amazed by so many new cafés and restaurants. A newer and noteworthy venue is The Grain Store for craft beer. It's located in Newcastle East - right near YHA Newcastle Beach. There's also the iconic Queens Wharf Hotel on the foreshore which is always a winner for a summer time Sunday session. And then there's Fanny's – the notoriously seedy club which first opened its doors in 1987. Now appropriately renovated and renamed in 2013 to The Argyle House, the venue attracts a more respectable crowd and is a guaranteed fun night out.

On the always bustling Darby Street in Cooks Hill, another cool bar is 5 Sawyers. For shopping, the street is also dotted with small, independent boutiques selling hipster and kitschy clothing, jewellery, books and homewares. Once resembling a ghost town, the Hunter Street Mall is gradually improving with the opening of similar shops catering to the hipsters of Newcastle. For more mainstream shopping, Charlestown Square is best and since it's redevelopment in 2010, is the largest shopping centre in the Newcastle and Hunter region.
You can now 'See Change' in the appearance of Newcastle's streets too. In 2013, a three-day festival called Hit the Bricks saw the bare walls of the CBD transformed by graffiti and street artists. What I am most proud of though, are not the cafés and clubs, but the stretches of picture perfect coastline and beaches. A long coastal walk dubbed 'Bathers Way', takes you along a winding, hilly path from Nobbys to Merewether Beach. Newcastle is home to some great surfing beaches but if you as bad at surfing as I am, you can always just take a dip at either of the ocean baths or the much loved Bogey Hole – a heritage-listed sea bath hand cut by convicts in 1819 from the side of a cliff. It's no surprise so many people have seen the changes and made a seachange.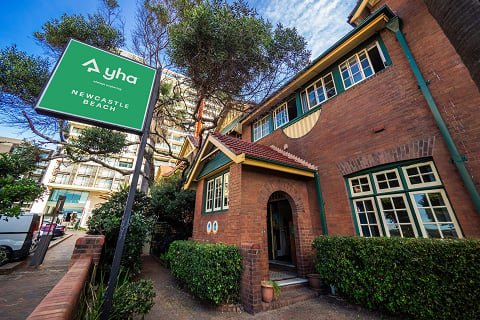 YHA Newcastle Beach
Opposite Newcastle Beach, and right in the centre of town, this friendly YHA is perfect for travellers looking for affordable accommodation.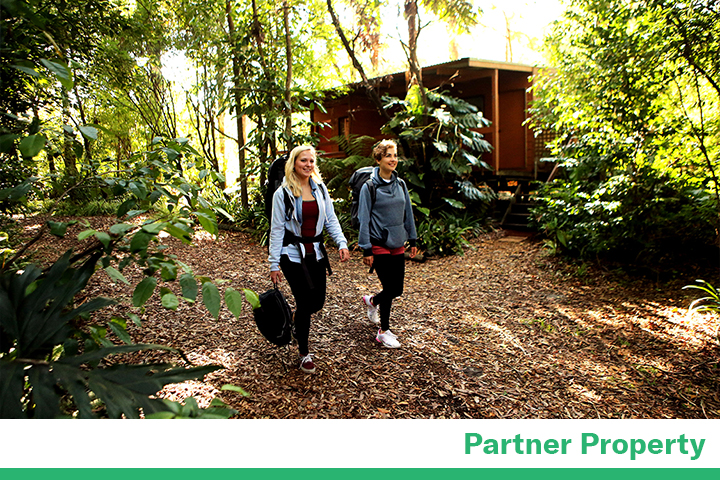 Samurai Beach Bungalows (Port Stephens)
Gorgeous beaches, lush bushland, stunning bay and sea views and a great chill-out spot - that's Port Stephens and its award-winning YHA.