Adrenaline Junkie In NZ
If you dare...
Push the limit!
Keen to base jump off New Zealand's tallest building? Climb, leap and zipline underground? Tempt fate on an active volcano? No matter where you wander in New Zealand, plenty of activities will suit your mood and adrenaline tolerance. Here's Brindi's pick of North Island adrenaline activities and where to do them.
NORTHLAND: SCUBA DIVING AND SNORKELLING
Channel your inner Jacques Cousteau and ease into New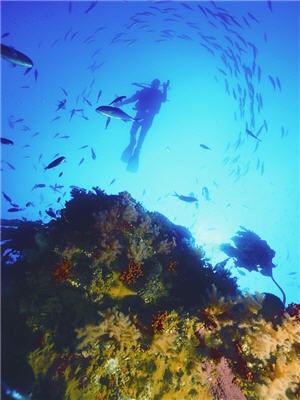 Zealand's adrenaline with something adrenaline-light. Kilometres of rugged coastline and sheltered subtropical waters mean Northland proffers an aquatic paradise with hundreds of world-class diving sights for old pros and novice scuba-discoverers. Oxygen tank a bit much? Opt for bikini/swim trunks and snorkel and swim the surface with up to 45m visibility into pristine marine environments. Discover the Poor Knights Islands Marine and Nature Reserve for underwater cliffs and fish-filled caverns and some of the Bay of Islands' 144 islands for top-notch shipwreck dives before regaining your land legs at YHA Whangarei, YHA Bay of Islands Paihia or YHA Bay of Islands The Rock Cruise where passionate water-lovers are on staff.
Fear factor: 1/10
AUCKLAND: SKYJUMP AND SKYWALK
It's a bird… it's a plane! No, it's you and you're about to base jump by wire off New Zealand's tallest building. Harness up on the 60th floor of the Sky Tower and then walk the gangplank before the adrenaline-conscious staff count you down: 3… 2… 1… Keep your eyes wide open for the 192 metre, 85kph, 8 second descent to enjoy views of New Zealand's largest city.
Amp up the adrenaline? Before you jump, circumnavigate the Sky Tower's pergola. No balcony. No railings. And no worries – with a full body harness you can relax and enjoy 360° views. Once you're back on terra firma, soothe your nerves for the night at one of YHA's two Auckland hostels located in the fast-beating heart of the city.
SkyJump fear factor: 9/10
SkyWalk fear factor: 9.5/10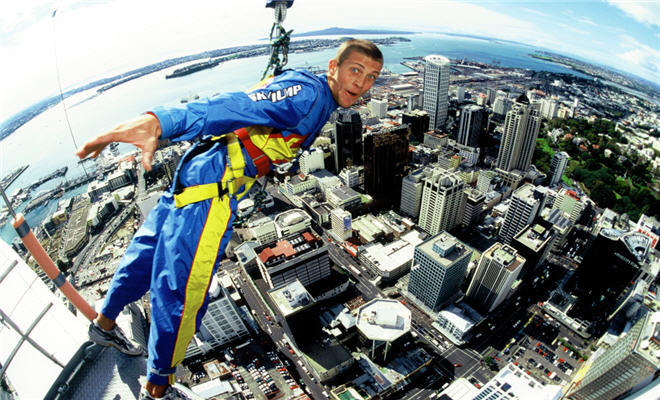 Rotorua: White water rafting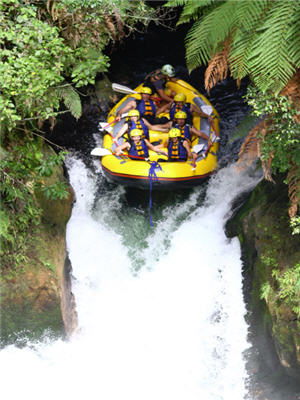 Get ready to get wet! Rotorua is New Zealand's hub of all things geothermal (hotsprings, geysers, boiling mud pools). It's also a home New Zealand's most popular white water rafting run: the Kaituna River. World-class guides say a Māori karakia/prayer of thanks and protection before throwing you into an inflatable raft and sending you down (a very forgiving) grade 5 river. Raft through a narrow bush-lined gorge with sheer rock walls, rapids, waterfalls and pools steeped in Māori history. During past tribal wars women and children were hidden in caves behind and around the 7 metre Tutea Falls, today the highest commercially rafted waterfall in the world and the heart-pumping climax of your trip. YHA Rotorua is a 25 minute shuttle from it all with its own slice of Māori history. A Māori carving depicting travel to the four corners greets travellers in the foyer.
Fear factor: 8/10
HAMILTON: HOT AIR BALLOONING
Head up, up and away at the crack of dawn in a hot air balloon over the Waikato region's lush lowlands, farmlands, bush-clad extinct volcanoes and New Zealand's longest river, the Waikato River. On clear days spy two of the North Island's mighty mountains: Mt Ruapehu (2,797m) and Mt Taranaki (2,518m). The wind is boss and dictates speed, direction and the destination so no two flights are the same. The folks in Hamilton are so hooked on ballooning, they throw an annual festival to celebrate it all, launching 30 balloons into the skies over five-days. After soaring through the bluebird skies, land at the city-central YHA Hamilton.
kiwiballooncompany.co.nz, balloonsoverwaikato.co.nz
Fear factor: 3/10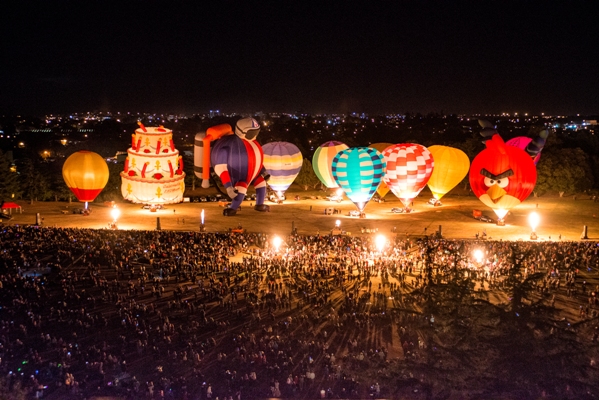 WAITOMO: BLACK WATER RAFTING
Sounds like white water rafting's lesser-known evil twin sibling?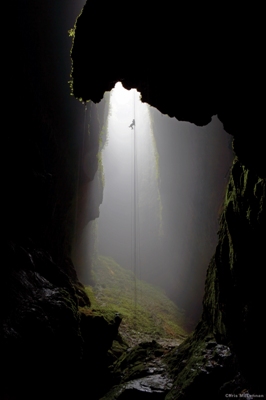 Not at all. Black water rafting itself is tamer but takes its adrenaline underground. From the sunlight of the Waitomo forest, abseil into a seemingly bottomless abyss and enter the world of labyrinthine caves, tunnels, sinkholes and rivers where stalactites, stalagmites and glowworms are ripe for discovery. Climb, leap and zipline to the Waitomo River where you'll plant your bum in a rubber tube and float down the black water rapids with only your head torch and galaxies of glow worms to guide you. YHA Waitomo is a hop, skip and across the road from The Legendary Black Water Rafting Company.
waitomo.com/black-water-rafting
Fear factor: 5-8/10
OHAKUNE & NATIONAL PARK: SKI/BOARD AN ACTIVE VOLCANO
Carving up the freshies down the side of a volcanic cone is an exercise in unadulterated adrenaline. Welcome to Mt Ruapehu, host to not one, but three ski fields! From beginner slopes to snow-filled basins, steep chutes, powder stashes and long runs to backcountry, bumps, bowls and drop-offs, few places in the world give snow enthusiasts their fix on an active volcano. Amp up the adrenaline? Trudge to the crater rim and saddle and put your legs to the test with Australasia's longest vertical descent at 2,000 metres. Kick back at YHA Ohakune with an on-site ski and board rental shop and drying rooms, or at YHA National Park with drying room, tuning bench and plenty of storage for gear.
Fear factor: 6/10