On The Rails In Europe
Give planes and buses a wide berth and blaze a trail across Europe - by rail. By Steve McKenzie
I've spent the last few days milling around the Swiss Riviera. There's a lot to write home about: boat trips along the emerald waters of Lake Geneva, or Lac Leman, as it's known in these Frenchified parts. Hiking in hilly green countryside where the air is ultra fresh and spiked with the tingle of cows' bells, tasting wines pulped from grapes reared on centuries-old vine terraces, munching on hand-crafted chocolate pralines, and posing next to a statue of Freddie Mercury – one of the many celebrities to have fallen for this bewitchingly beautiful slice of Europe.
I'm tempted to stay longer, but I have a train to catch. Fortunately, there'll be no mad dashes. The railway station of Montreux, the city at the Riviera's heart, is 100 metres from the lake-front.
Hopping on board the sleek Euro-City train, I flash my rail pass to the mustachioed Italian conductor, secure a comfy window seat and, two hours, 57 minutes later, having skirted beside the lake, past mist and snow-dotted mountains, and through the epic, 20km-long Simplon tunnel, we roll into Milan's bustling central terminal.
I alight into a sea of Italian voices and the scent of roasted coffee beans. An electronic departures board flickers with wanderlust-inducing destinations, Rome, Naples and Florence; later, there are services to Venice, Munich and Vienna. Once more, it hits me how much I love travelling by rail. It's a long-held passion.
When I was growing up in England, my Mancunian grandmother would take me 'oop North' by train from my parents' house near Cambridge. A week later, she'd bring me back down 'South'. The rail journeys were a highlight of my summer holidays.
Three decades on, having clattered across Asia and Africa – India, China, Japan and Morocco – by train, there was only one way to explore Europe, the so-called 'cradle of the railways'.
The world's maiden steam engine passenger service was launched in Belgium in the 1830s and since then, the network has gone electric, sprawling across the continent, covering almost everywhere, from famous capitals to little known villages.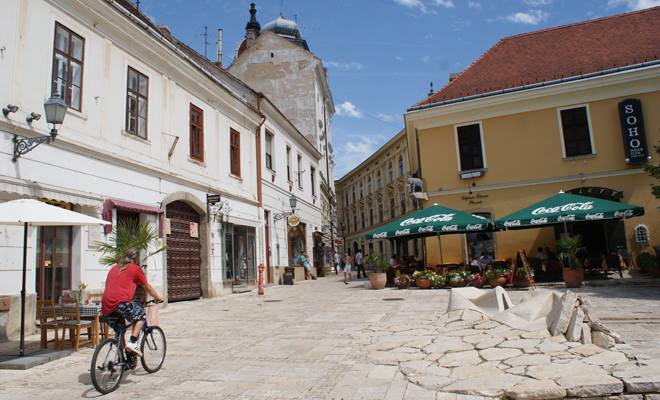 While some nations neglect their rail networks, the likes of France, Germany, Spain and Italy and former Soviet bloc countries Hungary and the Czech Republic, are constantly investing and improving their infrastructure.
Every year, it seems a glossy high-speed train is unveiled, and journey times slashed. I zoom from Barcelona to Madrid in two hours 40 minutes on an AVE train that reaches speeds of 300km/h.
Two hours, eight minutes after leaving Paris Gare de l'Est on a TGV, I'm marveling at the fairy-tale castle spires of Luxembourg City. Other dashing routes include: Paris to Brussels (one hour, 20 minutes), Brussels to Amsterdam (one hour, 54 minutes) and Rome to Naples (one hour, 10 minutes).
European rail has been kept on its toes by those pesky budget airlines. Over the past decade, Ryanair and co have dramatically expanded their flight paths and seduced punters with cheap prices, yet I've never been entirely convinced.
You can find bargains - if you book online early with the right type of credit/debit card, don't check-in any luggage, and depart and arrive at a conveniently-situated airport - and not 50km out of town, like many. However, flying often proves no cheaper and more troublesome than going by train, especially if you're on a multi-city trip.
As they're normally in the city centres you can either walk to railway stations from your hostel - or via a short, cheap tram or metro ride. It's lovely not having to take belts and shoes off and placing laptops in trays. And even if you're heading to another country, you're unlikely to face customs and immigration.
WHAT YOU NEED TO KNOW
TIPS FOR TRAVELLING FOR A RAIL PASS

1. First things, first. Should you get a rail pass? And, if so, which one? There are choices from one-country passes to the Eurail Global one, which covers travel in 23 countries, from Scandinavia to the Mediterranean. It pays to sketch out a rough itinerary and work out whether a pass would be worth it financially or if it's cheaper to pay as you go (all European rail operators have their own websites with fare details). A Eurail pass offers great flexibility, enabling you to hop on most trains whenever you like, though faster services often require mandatory reservations and supplementary booking charges.

2. Be realistic. You're never going to 'do' Europe in one trip. Rail travel is wonderful, but you don't want to spend every waking moment on board a train, rushing to tick off all the great cities. Plan your trip accordingly. Schedule in a few 'rest' days to break up the sightseeing, travel and partying.

3. If you come in the European summer, you'll have better weather. But everything will be more crowded (including the railway stations, carriages and hostels). Consider visiting in the shoulder seasons (April-May, or September-October). If you do come in peak season, consider making seat (and hostel) reservations days in advance.

4. English will be spoken by at least one official at major stations, but if you're going off the beaten track, you may struggle to find staff who speak anything other than their mother tongue. Consider buying a phrasebook.

5. By and large, train food is over-priced and not a patch on the stuff you'll eat at restaurants across Europe. Before a trip, pack a lunch (you'll find baguettes and various pastry treats on almost every corner-shop and bakery - and not just in France).

6. A good European journey planner can be found at OBB, the website of the Austrian rail operator, while The Man in Seat Sixty-One is arguably the world's foremost expert on rail travel. His website is awash with useful tips and information.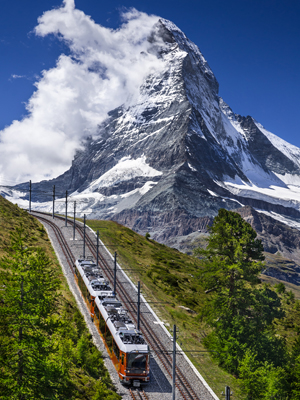 Train travel in Europe is an overwhelmingly pleasant experience. While the scenery blurs on the high-speeders, the window-views from the slower 'regional' trains – which stop more often and 'crawl' at around 100-150km/h – are usually more memorable.
Crossing from Italy to France, I'm mesmerised by the sparkling, and, at points, turquoise, Mediterranean. Going from Antwerp to Ghent (an under-rated city with gorgeous medieval merchants' houses), I'm amazed by the sheer flatness of Flanders. Switzerland is, well, Switzerland, a country of astounding alpine beauty.
I stretch my legs and people-watch – both inside and out of the train – and enjoy or eavesdrop on chance conversations. I overhear a hilarious bickering Italian couple, then chat to a middle-aged American women who's retracing a backpacking trip from the 1970s – with her teenage daughter in tow.
I meet a young couple touring the continent, I devour books I've been meaning to read and I have a beer with new friends. I have time to study the European map, complimentary with my rail pass which inspires impromptu detours from the usual suspects. Between Berlin and Prague I stop at Dresden. Demolished in World War II, this city, hugging the River Elbe, has been gloriously pieced back together.
Just 45 minutes from Luxembourg, pretty Trier is sprinkled with Roman relics, pavement cafes, and has a Karl Marx museum in the revolutionary's childhood home. I'm enchanted by Bergamo, a vintage hill-top town, an hour north of Milan; while, close to Nice, Monaco's lavishness has to be seen to be believed.
As my rail pass expires, I can think of only one major drawback of travelling Europe by rail. One trip just isn't enough.