Our mission - and what it means for your school group
"To provide opportunity for all, but especially young people, for education by personal development, fostering friendship and bringing about a better understanding of others and the world around them."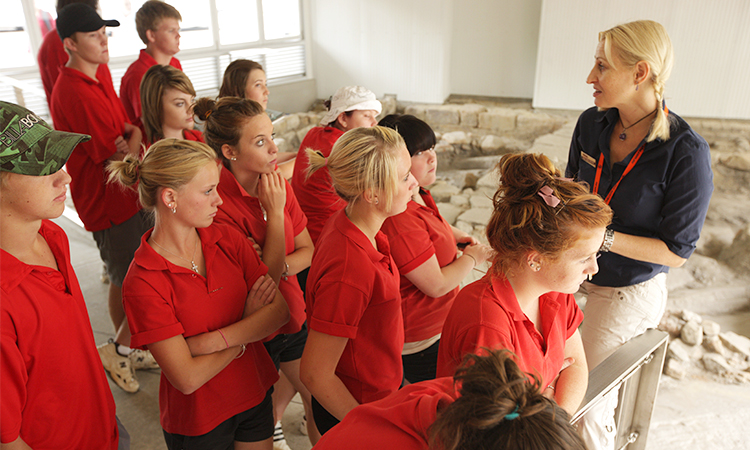 YHA Australia is not for profit, but for purpose.
This means surpluses are re-invested back into the network of hostels around Australia to provide an even better experience for you – the guests. Your support enables us to constantly improve our facilities: including rooms, bathrooms, common areas and meeting rooms.
Not for profit, but for purpose lies at the core of everything we do. We have properties all across Australia ready to provide your school group with safe, affordable and quality accommodation. We've broken down our mission for you to illustrate what YHA Australia can bring to your school group's experience.

Education by personal development
Did you know that hostels were the brainchild of a school teacher?
In 1909, a German school teacher named Richard Schirrmann came up with the idea for youth hostels when he was leading his class on a hike through the countryside. On the first night, the class was hosted by a hospitable farmer and on the second night, a village schoolteacher sheltered the kids from a storm in an empty classroom. The first jugendherberge (youth hostel) was opened that very same year in the German countryside, and the movement grew from there. In 1932, Schirrmann established the International Youth Hostel Federation, today known as Hostelling International (HI), a network which YHA Australia is proud to be part of today.
More than a century since that historic moment, education is still at the centre of our work. We are strong advocates of travel to learn, learn to travel. By education by personal development, we mean that our properties equip young people with valuable life skills that are best gained through travel, whether it's giving them the responsibility to wash up after themselves or learning how to navigate a new city all on their own. With travel, genuine learning is complemented by fun, laughs and brand new experiences.
YHA provides a high quality, safe and fun environment for your students to practise being independent and learn something new about themselves too.
Fostering friendship
YHA is motivated by giving travellers the chance to meet new people, which is why you will find everything you need to keep your group entertained: great common areas, board games, televisions, movies and much more.
Our multi-share rooms allow your students to spend quality time with their peers. In experiencing shared living, your students are also learning how to be considerate, respectful and to share.
Overnight excursions allow your students to bond outside the environment of the classroom and you in turn can learn more about them in a new setting, which may suit some students over the traditional classroom environment.
See how your students open up and thrive in a brand new environment at one of our properties.
Bringing about a better understanding of others and the world
Each of our properties and everything we do embodies our six core values: sustinable, reliable, ethical, loyal, quality and diverse.
Our sustainability initiatives create a positive environment for your group to learn about responsible travel. The diversity we cater for is a symbol of the world we live in - a world that will only become more diverse as your students grow older.
Through our core values, we're driven to provide your class with a good experience of travel to help them develop a love of seeing the world… and learn plenty along the way, too.
Interested in travelling with your school group? We have a great range of group accommodation across the country. Click here to find out more!