Paris On A Budget
A confession at the outset – paris is my favourite city writes Janet Mcgarry.
A confession at the outset – Paris is my favourite city. After a gap between visits, I found it still has that magic allure and didn't disappoint. A few days are only enough time to skim the surface. We revisited the top spots, wandered back streets, people-watched in the parks and trialed a few patisseries – always a hard job, but someone has to do it! And in the end, Paris just has that wow factor that drags you back.
The key to surviving Paris though has got to be comfy shoes – you are going to be walking and walking. Whether it's strolling through the glorious parks, following the crowds through the long halls of Versailles, or just pottering the small streets of the Left Bank, this is a city to be explored by foot.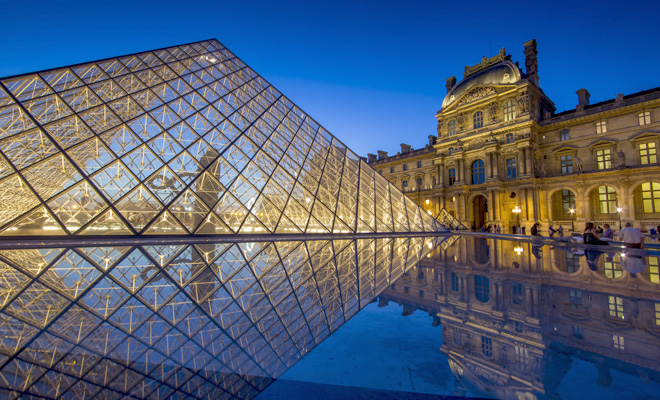 BEST MOMENT

Paris can be overwhelming – the history, art and architecture can begin to blur after a while. So little things can just stand out – in our case, it was a cycle ride around the Grand Canal at Versailles on a beautiful spring day. Glorious.
Here are some tips to making the most of it:
Food, glorious food: Some fabulously expensive restaurants, but you can enjoy French cuisine without spending a fortune. Shop where the locals shop for the best terrines, pates, cheeses, bread and patisseries, and head to the park for a picnic.
Attractions – if you are going to more than one of the main sights a day, then the Paris Museum Pass will save you money, and you can jump the queue for quick entry at most locations. Great value, but don't mix it up with the similar sounding Paris Pass which is not such a bargain.
A carnet or two: This 10-ticket Metro pack not only saves time queuing for tickets but offers sizeable discount per journey.
Souvenirs: Like them or loath them, you'll be frequently approached by North African traders selling little Eiffel Towers and similar cheap souvenirs. Tacky, yes, and probably made in on the cheap. But a bargain at 3 for 5 euros.
Buskers: On a summer's day, there is no finer activity than strolling the banks of the Seine and taking in the buskers. The best are often found on the little bridge linking the Isle de la Cite and Isle Saint-Louis.