Stopover - Doha, Qatar
The Qatar peninsula, sticking out into the middle of the Gulf, is the place to get a true taste of Arabia. Doha sees itself as a bridge between the Middle East and the West; the ancient and the avant-garde; a kind of new Cordoba. A stopover in Doha will bring you into an unexpected world full of culture, exotic sights - and the best shopping in the world.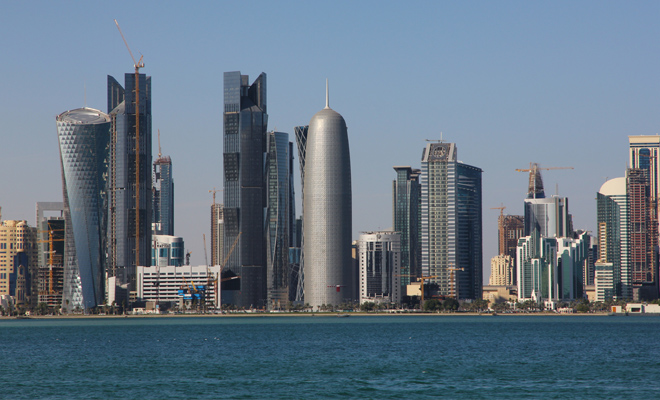 The Museum of Islamic Arts is undoubtedly the jewel of Qatar and I make a beeline for it. As I approach the man-made island where it stands, this cubist masterpiece shimmers like a mirage changing shapes as it reflects the play between sunshine and shadow. I spend more time outside taking photographs than inside, although the interior - as someone remarked - 'is like a jewelry box'.
After this cultural experience I head for The Corniche, the seaside promenade, favourite with locals and expats for an early evening stroll. It reminds you that Qatar has an extensive coastline and has made a living from fishing and pearls before the discovery of oil. A ride on a traditional dhow beckons. I'm famished by now and stop for a snack at Ras Al Shawah at the end of the Corniche, which has burgers, samosas and huge sandwiches 24/7. All through town I have noted many inexpensive brick-oven bakeries offering stuffed pastries (meat, cheese, spinach), which you can team up with fresh lebnah (yoghurt) for under AUD$5. Inexpensive Indian restaurants abound but I feel in a celebratory mood for dinner and go to Almourjan which I booked in advance for the best food and views in Qatar.
The following day I aim for what I hear is the best shopping mall in Qatar, if not the world: Villagio. This place is mind-bogglingly dramatic. It not only has quarters to reflect different times of day and night but also has a canal and gondolas that take you up and down the mall. I spend all morning here and still have not seen it all.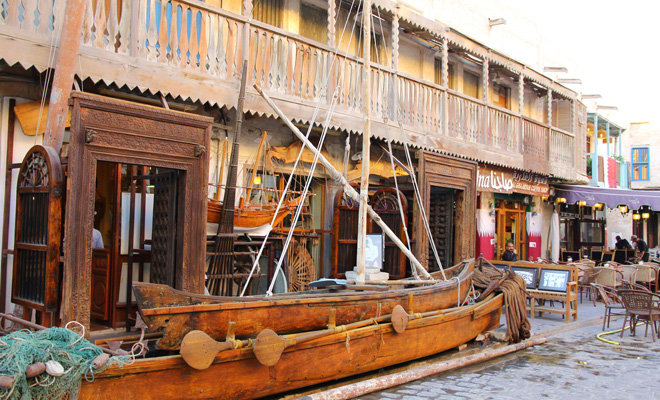 Later in the afternoon I head for the quaint Souq Waqif, a re-created Souq complex with appealing traditional architecture, exposed beams and medieval banners. Outside the labyrinthine covered lanes, coffee shops have tables and chairs in the open air where locals and travellers gather. I sip sweet cardamom coffee while uniformed young men - mounted on Arab stallions - pass by. Need help with your shopping? Gaggles of old men sit on their wheelbarrows nearby ready to help. Hungry? I spot good-looking restaurants such as Tajine and Al Bandar Fish Market.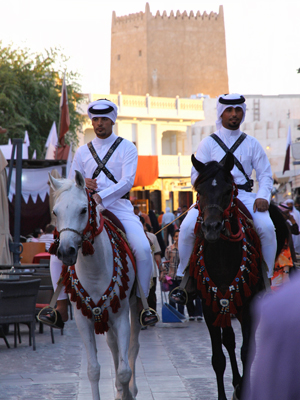 Can't wait 'til I stop here again on my way home. To toast to dazzling Doha I go to The Piano Bar at La Cigale Hotel and then have a peek into their Sky Bar. So much more to see and do.