Stopover - Honolulu, Hawaii
Hawaii Is An Adventurer's Hotspot With Hiking, Snorkeling, Surfing, Kayaking And Mountain Biking, Writes Lisa Kadane.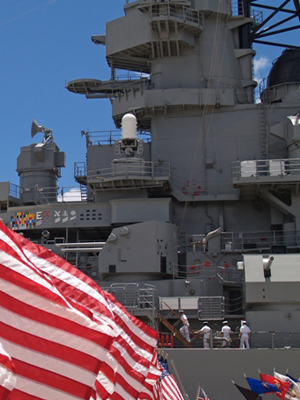 DAY 1:
The Hawaiian Islands are a natural paradise with their sparkling stretches of beach, emerald mountains, pristine rainforests and towering volcanoes. But most importantly for backpackers, a short stopover in Hawaii need not break the bank.
Catch a shuttle from Waikiki Beach to Pearl Harbour, site of the 1941 Japanese air attack that launched the United States into World War II. The National Park Service operates an interpretive program here that includes a documentary film about the attack followed by a shuttle boat trip to the USS Arizona Memorial. The memorial spans the sunken skeleton of the USS Arizona battleship, commemorating the 1,177 Navy crewmen who lost their lives when it was bombed and sunk. ;This 75-minute program is free.
Afterwards, walk 10 minutes to the weekend flea market at Aloha Stadium. Here you'll find everything from $2 souvenir T-shirts to beautiful woven bags. It's the perfect place for threadbare backpackers to pick up clothing items for next to nothing (if you don't mind that "aloha" look). Happy hour along Waikiki Beach is the best deal going with many bars offering tropical drink specials like Mai Tais for as little as US$1.75.
DAY 2:
Rise early and head down Waikiki Beach toward Diamond Head, a saucer-shaped volcano crater that is arguably the most famous Hawaiian landmark. ;Bring a daypack containing water, sunscreen, and a snack. Once you reach Diamond Head Road you can access a hiking trail at the Diamond Head State Monument to the top of the crater, 171 meters above the caldera floor. From the top there are spectacular views of Waikiki Beach and the Pacific Ocean. Trip distance (one-way) is between five and eight kilometres depending on where you start along Waikiki. For a couple of dollars you can flag down a shuttle to return to the beach.
Grab a patch of sand and get ready to press the flesh all afternoon at Waikiki - literally. The beach is often completely packed with sun-worshippers, leaving little room to stretch out. Rent a body board or try your hand at surfing.
Come evening participate in a luau, a Hawaiian welcome feast featuring live entertainment and typical island dishes like poi, a grounded taro root served with roasted pig. Admittedly, luaus are rather cheesy, but can be a blast with fun people. If the price seems high just remember that it's an all-you-can-eat buffet and sometimes drinks are included.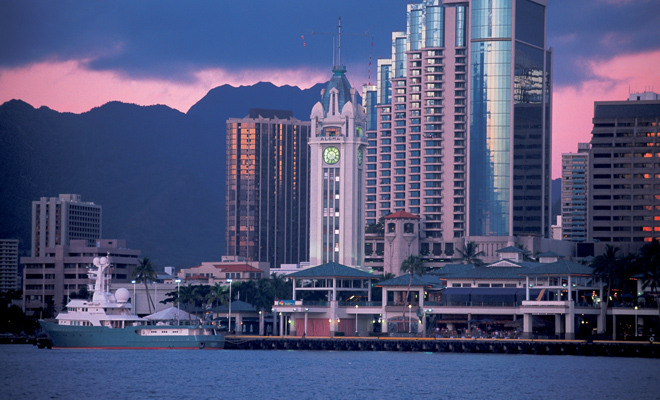 DAY 3:
Rent a car or join an island tour to get to Oahu's North Shore where the big waves lure surfers from all over to test their skills or try their luck. During the winter waves as large as nine meters break offshore. Rather than tempting fate on a surfboard the idea is to watch the big kahunas at Sunset Beach, Banzai Pipeline and Waimea Bay, where the best breaks are located.
Now hurry back to Honolulu to catch your onward flight.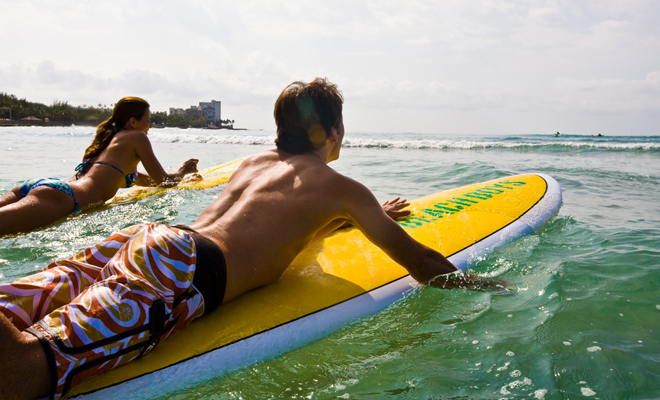 WHERE TO STAY?