Sydney's Rocks District on the Cheap
The Harbour City Doesn't Have to Hammer Your Wallet. Here are some of the best activities to do in Sydney on a budget.
For Sydney's residents, a glimpse of Sydney Harbour adds big bucks to their property value. And, until recently, visitors needed to take out a personal loan to afford a room with a view of Sydney's famous waters and white-sailed Opera House.
And while certain parts of Sydney Harbour come with a look-but-don't-touch price-tag, free events in the area are plentiful and backpacker-budget attractions abound, not to mention the discounts available with a flash of your YHA membership card.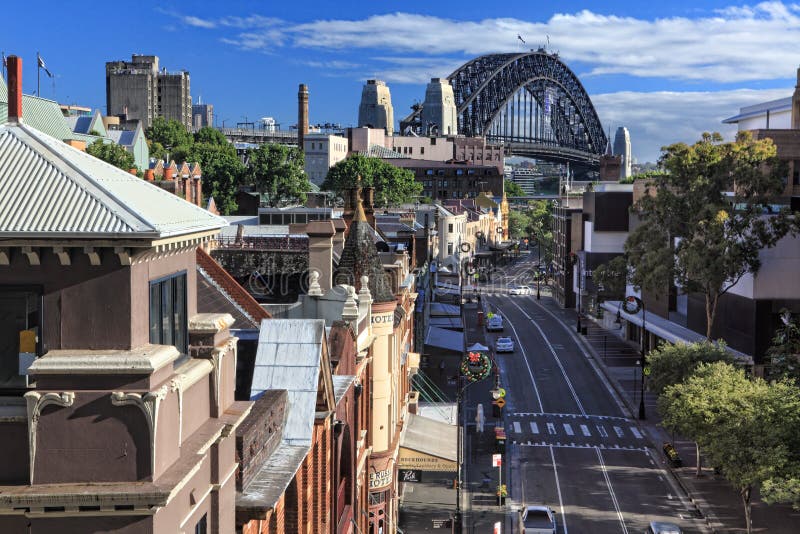 Sydney Opera House
A short walk from YHA Sydney Harbour is Sydney's Opera House. Rather than splashing out on an expensive performance, join the Essentials Tour to learn about this icon's controversial history, and get an inside look at its budget-blowing design. The nearby Sydney Theatre Company (under the artistic direction of Academy Award-winner Cate Blanchett and her husband, Andrew Upton) is the cheap 'n' cheerful stage performance option. Buy a ticket for as little as $30 and Barry Otto, Justine Clarke or the Hollywood starlet herself could walk onto the stage.
Behind the Opera House is Sydney's Royal Botanic Gardens and The Domain, 30 hectares of parkland that provides a penthouse view of the city without the bill and tip-hungry bell-boy. Buy strawberries, figs and chocolates from The Rocks Farmer's Markets and come here for a picnic.
Inside The Domain is the NSW Art Gallery. The general exhibition is always free, but on a Wednesday evening you get more for nothing, with free films, talks and musical performances being shown as part of Art After Hours. The MCA (Sydney's Museum Of Contemporary Art) is also free and runs daily tours of its exhibitions.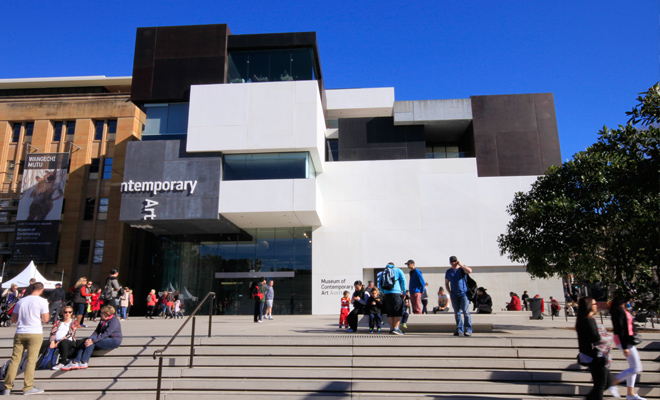 Climbing Sydney's Harbour Bridge is a fantastic experience, but you can climb the 200 steps of the Harbour Bridge Pylon for five per cent of the cost, and learn about the history of the Bridge in its museum. For more stories of Sydney's beginnings, visit The Rocks Discovery Museum and the Justice & Police Museum. Learn about the loitering crims of Sydney's colonial past on a Ghost Tour of The Rocks or learn it from the locals on a Rocks Walking Tour.
Australia's best pizza? The Australian.
The Rocks lays claim to having Sydney's "oldest" pub, but which pub deserves the title is a point of contention. Of course, so long as it's cheap and company good, you're probably not too fussed. The Argyle has two-for-one cocktails every Thursday night from 5-8pm. The Löwenbräu Keller Bar hosts happy hour from 4-6pm daily. The Australian Hotel serves $3.50 wine and beer, marinated chicken wings and fries Monday-Thursday. You can indulge in half-price mussels at the Belgian Beer Café from 12-10pm Wednesdays (the blue cheese mussels are a must for Francophiles). And, while the food and drink isn't cheap, you can catch live jazz at the Opera Bar on Sunday afternoons.
And, finally, forget about watches and maps and just wander. The Rocks is a maze of cobblestone alleys, artist's galleries, antique shops and leafy parks with million-dollar views of Sydney Harbour. Leave your wallet behind and enjoy the view.