Ten green hostels around the globe
Treehouses, geothermal generators, cabins made entirely of cardboard . . . You won't believe some of these sustainable hostels from around the hi network.
STAYOKAY DORDRECHT
A hostel that recycles all its waste would be impressive enough . . . but a hostel that's entirely recyclable itself is something else. Built last year in the Stayokay Dordrecht on the doorstep of the De Hollandse Biesbosch national park near Rotterdam, the 'Wikkelhuis' is made entirely of corrugated cardboard stuck together by eco-friendly glue (and don't worry, it's weather resistant).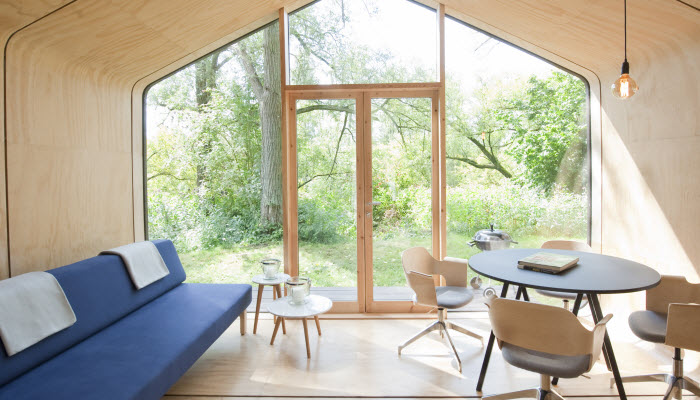 HI HOSTEL SÃO JOÃO ECOTOUR
This Brazilian hostel is surrounded by 2000 hectares of untouched nature, offering an up-close-and-personal experience of the epic Pantanal region. Hostel São João runs eco-conscious tours of the world's largest tropical wetlands, home to a breathtaking variety of plants and animals such as jaguars, macaws, and tapirs.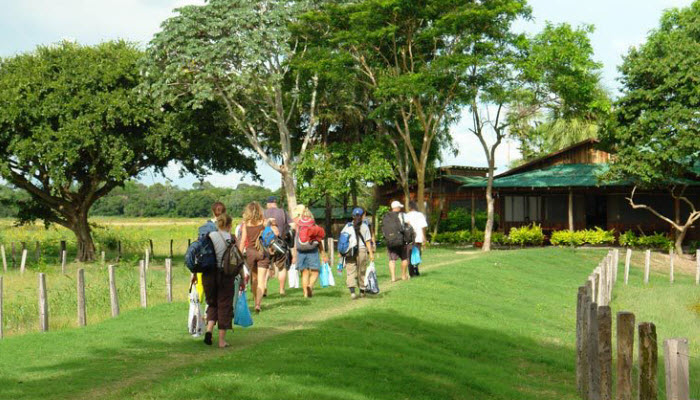 YHA ROTORUA
Every hostel YHA manages in New Zealand has achieved a Qualmark Enviro Award, and this development at YHA Rotorua is one of YHA NZ's biggest achievements. Last year the hostel tapped into a pre-existing geothermal down-bore heat exchanger to heat their supply of potable hot water, reducing greenhouse gas emissions by 30 per cent.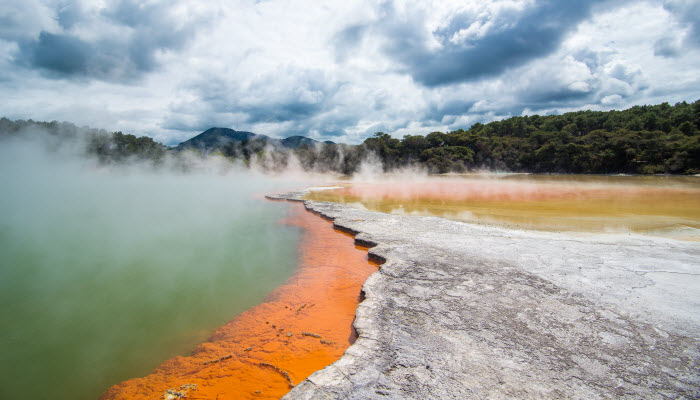 KADIR'S YÖRÜK TOP TREE HOUSE
A one-kilometre trek from Olympos Beach, one of the world's only breeding grounds for loggerhead turtles, this hostel on Turkey's Mediterranean coast fulfils every kid's dream: to sleep in a treehouse. Olympos is a paradise for adventurers, with a stack of picturesque mountains to climb and trails to walk.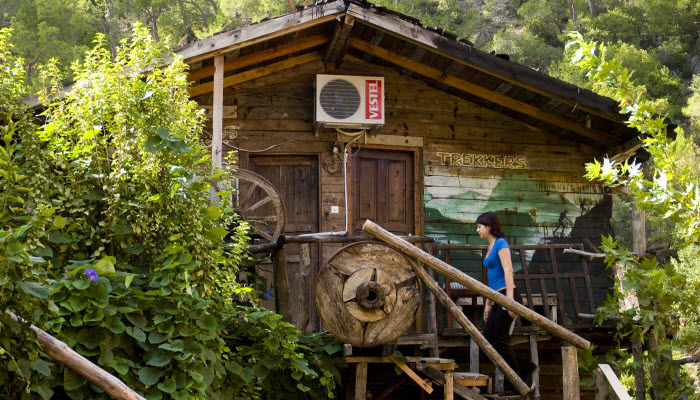 HI PORTLAND HAWTHORNE DISTRICT
Anyone who's been to Portland knows Hawthorne is the beating heart of this proudly alternative city, and this hostel embodies that indie spirit. A garden on the 'eco-roof', a common room with bamboo floors and recycled insulation, on-site veggie garden and composting, 100 per cent renewable electricity, a 30,000-litre rainwater tank . . . is there any eco-initiative they haven't thought of?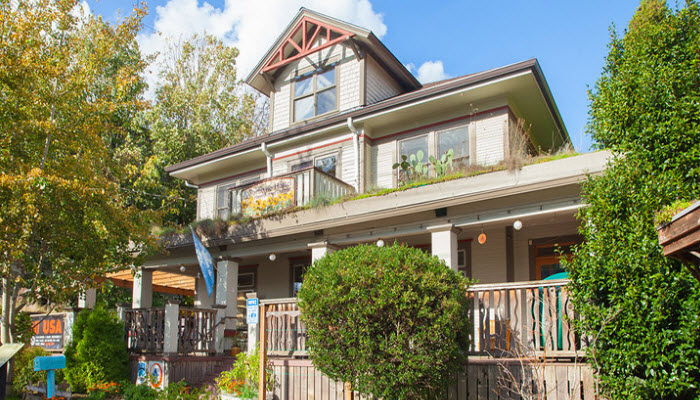 WALDBRÖL "PANARBORA"
Built in the style of Asian yurts, South American stilt houses, and African mud huts, this cutting-edge hostel 50km east of Cologne boasts a towering view (literally) over the 'Bergische Land' adventure park. Panarbora features a 1635-metre treetop canopy hovering above the forest, as well as a 40m-high observation deck, hedge maze, and underground tunnel labyrinth.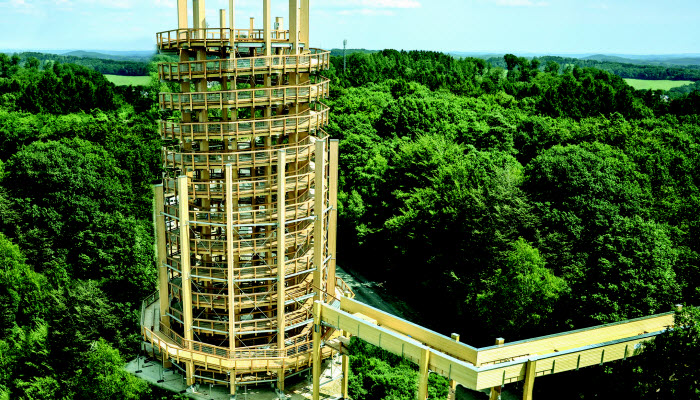 YHA SNOWDON PEN-Y-PASS
One of seven YHA hostels within the Snowdonia National Park, YHA Snowdon Pen-y-Pass boasts dramatic views of Snowdon Peak – the perfect launch pad if you're planning a climb. The hostel used to spent more on heating oil than any other YHA in England and Wales until they installed a ground-breaking biomass boiler in 2013, slashing heating costs and cutting carbon emissions by 86 per cent.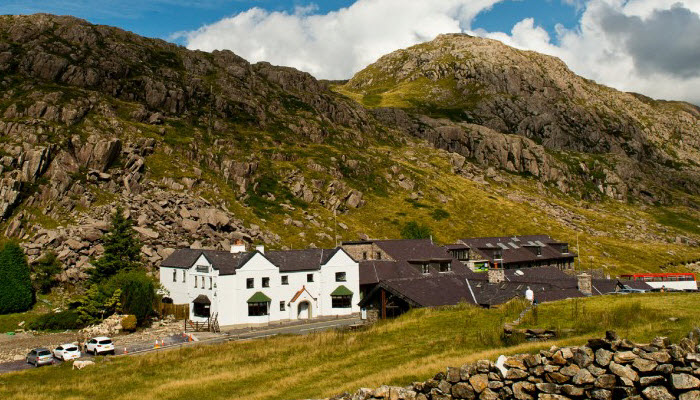 JUMBO STAY
This converted jet parked at Stockholm's Arlanda airport makes this list for the thousands of tonnes of carbon emissions it's saved since being decommissioned in 2002, as well the hundreds of tonnes of metal and plastic it's saved from landfill by transforming into a hostel. Plus, the idea of sleeping in the cockpit and enjoying breakfast in the first-class lounge sounds pretty cool to us.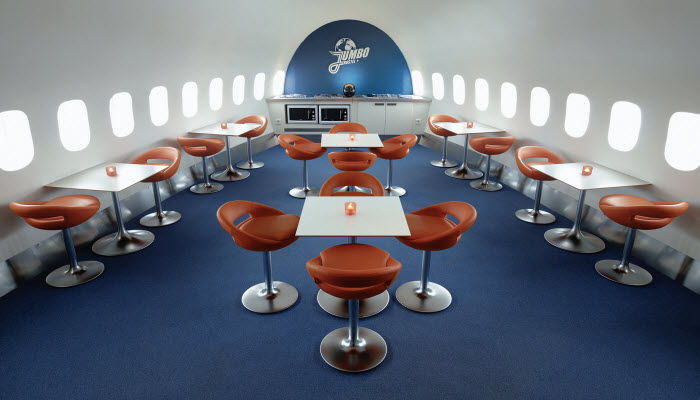 THE WHISKEY JACK HOSTEL
A compulsory stop on any trip to the Canadian Rockies, this small hostel has recently installed a micro-hydro generator linked to a nearby waterfall that provides the water for indoor plumbing as well as electrical power. HI-Yoho National Park offers the full 'cabin in the woods' experience – a hub for summer walkers escaping into the Banff wilderness.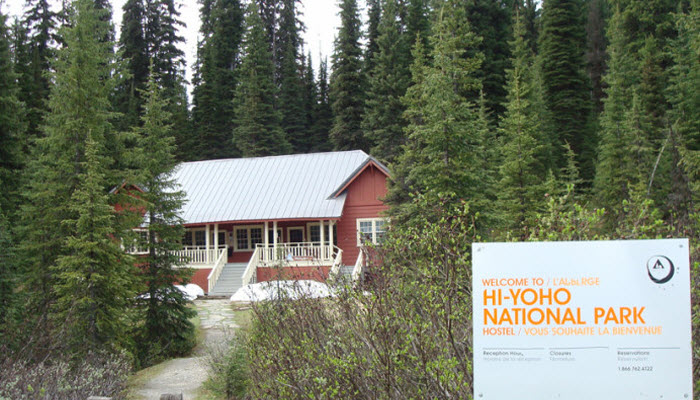 ECO HOSTEL PLANETA DE LUZ
Located amid seven hectares of ecological nature reserve controlled by the environmentalist Janajpacha community, this Bolivian hostel is an oasis of clean air, unspoiled nature, and Mayan spirituality. Planeta de Luz – just half an hour from the city of Cochabamba and a short walk to Tunari Mountain and the Liriuni – is built entirely out of local eco-friendly materials, and features its own pool, sauna, and steam baths.