10 films that will make you want to book a plane ticket
Warning: watching these movies may cause an incurable case of wanderlust.
The Bucket List – everywhere
How could we not start with the movie that popularised a term that every wannabe travel blogger now repeats ad nauseam. The 2007 flick stars Jack Nicholson and Morgan Freeman as a pair of intrepid septuagenarians who escape their cancer ward to experience the North Pole, the Taj Mahal, the Great Wall of China, a safari in Tanzania, and Mt Everest in Nepal before they kick the bucket.
Where to stay: Hostelling International has a network of more than 4000 hostels in 60 countries.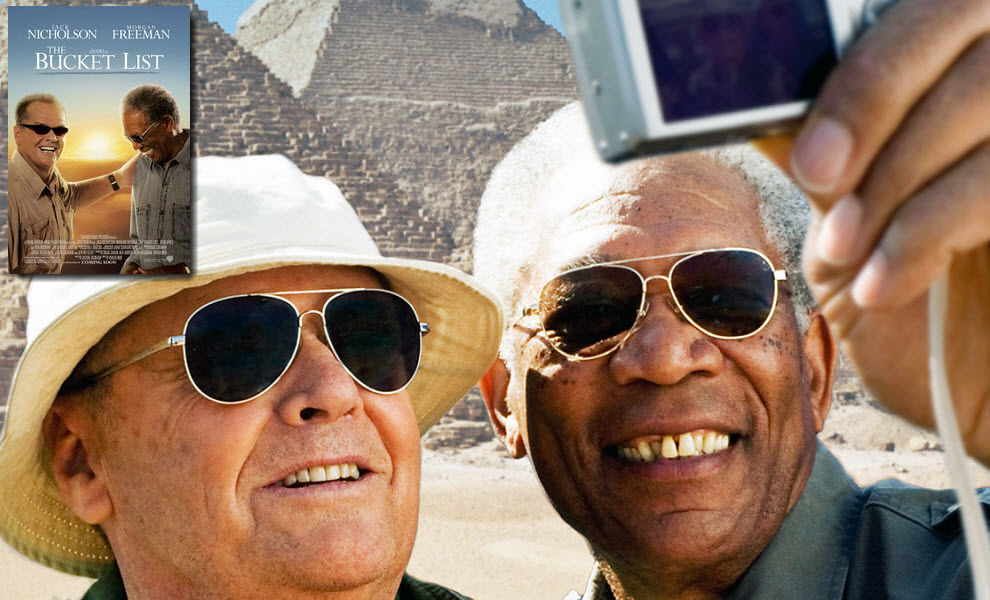 Credit: Warner Bros. Pictures
Wild – Pacific Crest Trail, USA
Cheryl Strayed (Reese Witherspoon) uses the scenic 1100-mile journey from California's Mojave Desert to Oregon's Bridge of the Gods to wrestle with tragedy, fear, grief, failure, and self-acceptance, striding through Strayed's best-selling memoir of the same name. We use the journey to fantasise about escaping to the verdant Pacific Northwest.
Where to stay: HI USA has more than 50 hostels in 20 states, including 21 in California, Washington and Oregon.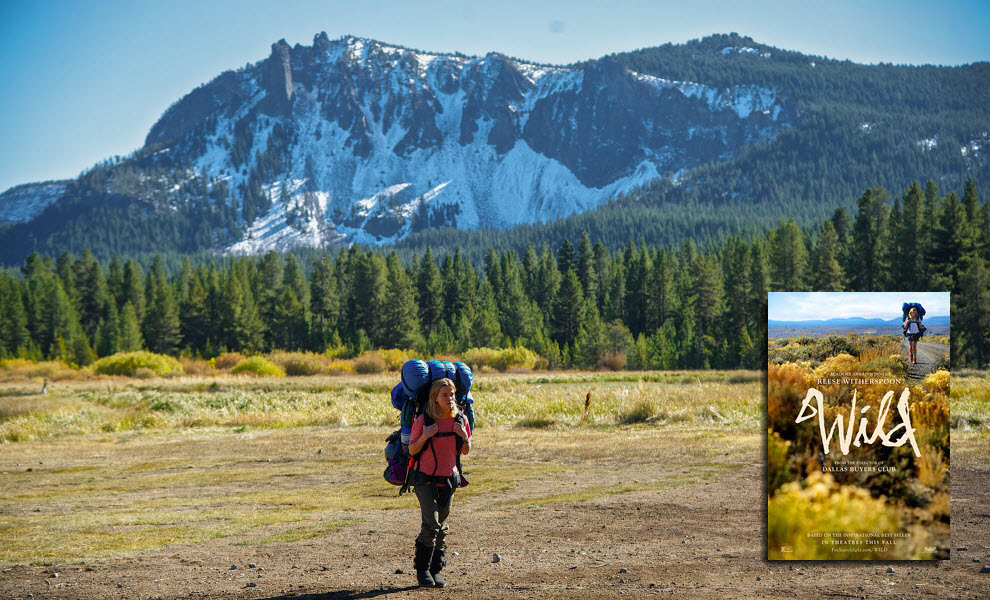 Credit: Fox Searchlight Pictures
Amélie – Paris, France
Quaint corner cafes, the cobbled lanes of Montmartre, moody Métro stations, that signature red polka dot umbrella and the most iconic bob in cinematic history . . . it's impossible not to fall in love with Paris when you watch whimsical Amélie (Audrey Tautou) moped her way through 'La Ville-Lumière'.
Where to stay: There are three HI hostels in Paris.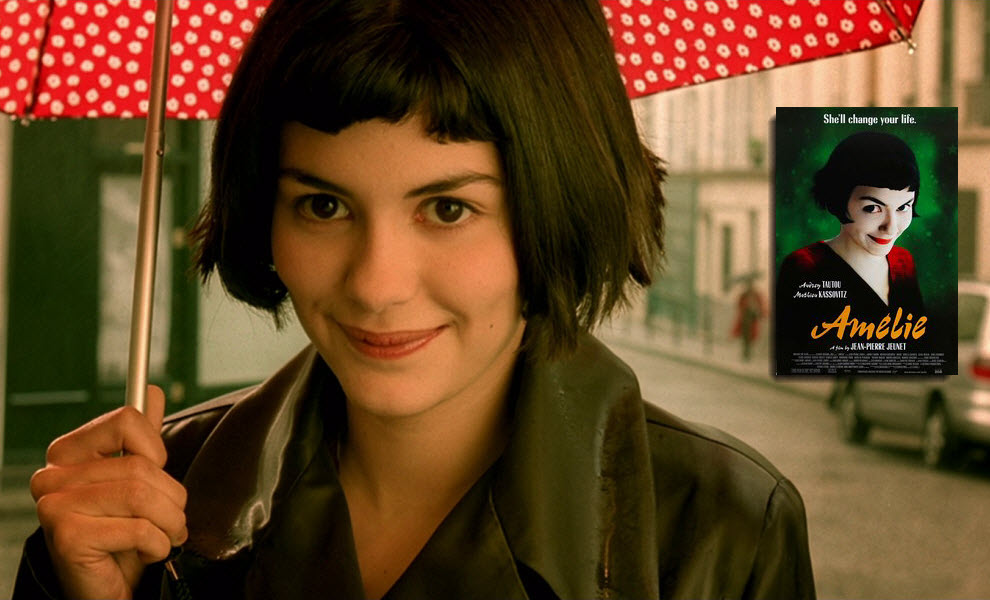 Credit: UGC-Fox Distribution
The Motorcycle Diaries – South America
From a moped to a motor vehicle offering a little more grunt: the Norton 500 that a young Ernesto 'Che' Guevara and his pal Alberto Granado used to travel from Argentina to Venezuela via Chile, Peru, and Colombia, a journey that illuminated the Marxist revolutionary's calling in life. The story has been described as "Das Kapital meets Easy Rider" – toss in a dog-eared copy of Lonely Planet's 'South America on a Shoestring' and that mixture's about right.
Where to stay: Che's route is lined with HI hostels in Argentina, Chile, Peru, and Colombia.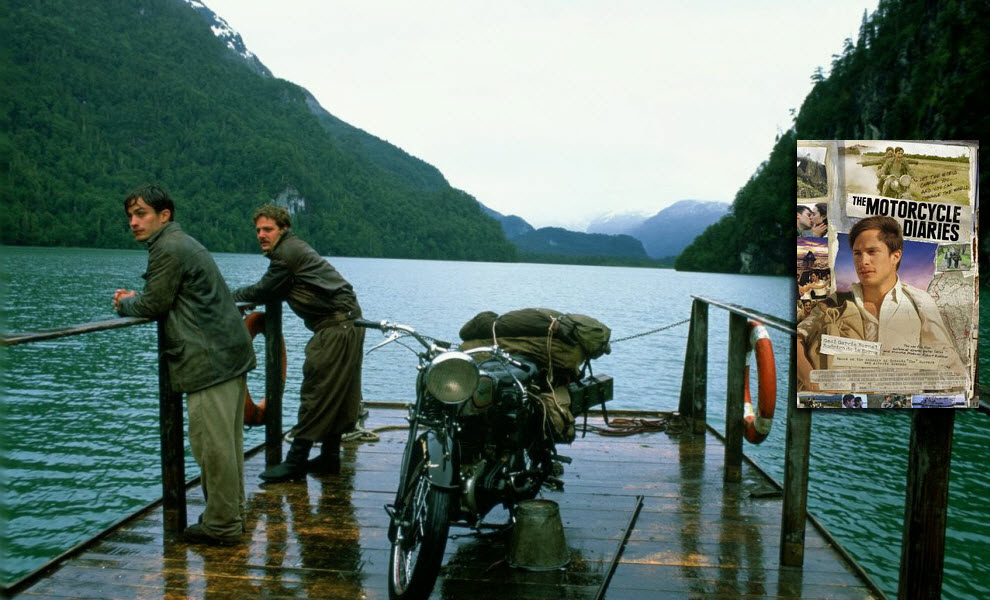 Credit: Buena Vista International
The Secret Life of Walter Mitty – Iceland
This film's for every office worker who dreams about snapping out of the nine-to-five grind and embarking on an impulsive adventure to Greenland, Iceland, then the Himalayas on a whim. Mitty (Ben Stiller) even skateboards a scenic stretch of Iceland's spectacular Ring Road but we'd recommend doing it by car instead.
Where to stay: HI Iceland has a network of 30-plus hostels around the country.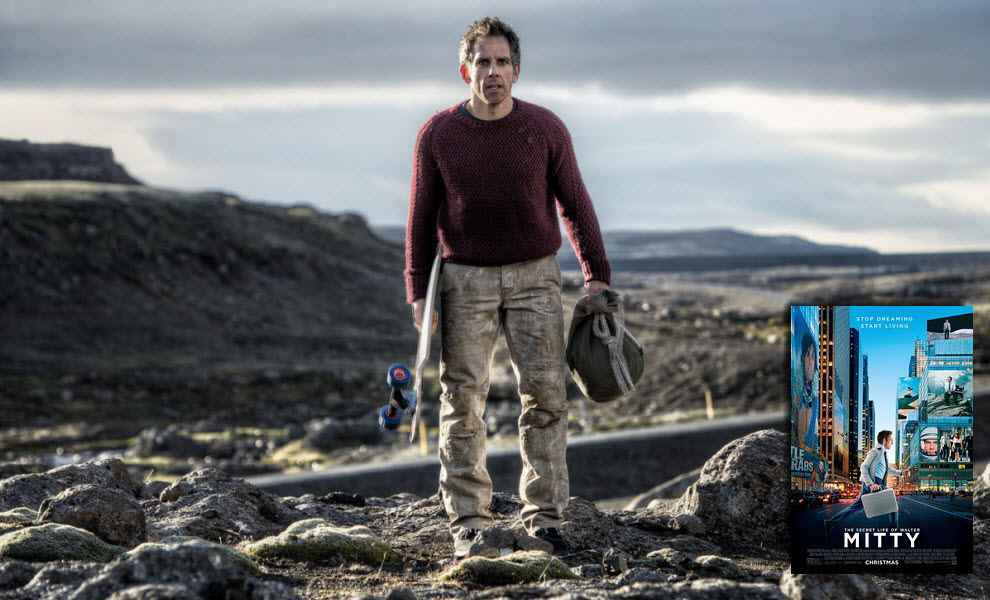 Credit: 20th Century Fox, Samuel Goldwyn Films
The Adventures of Priscilla, Queen of the Desert – Australia
Last Cab to Darwin, Red Dog, Bran Nue Day, Rabbit-Proof Fence . . . the Australian outback provides the backdrop to no shortage of great movies. But cinema's best advertisement for the Red Centre comes in the form of a lavender bus called Priscilla pumping ABBA tunes and carrying a couple of blokes in fabulously sequinned frocks through the Simpson Desert.
Where to stay: With YHA Australia, of course!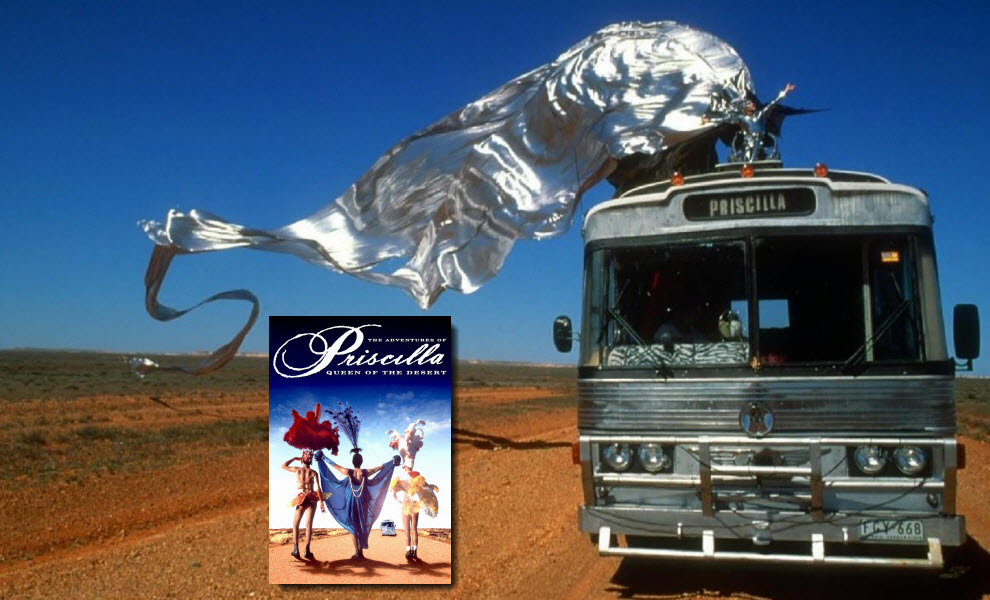 Credit: Gramercy Pictures
The Way – El Camino, Spain
The number of pilgrims following the path to the Cathedral of Santiago de Compostela in northern Spain has doubled over the last decade, thanks in no small part to this 2010 film. A grieving father (Martin Sheen) heads to the Pyrenees after his son was killed trekking El Camino, then decides to complete the trail in his honour with his son's ashes and a rag-tag support crew in tow.
Where to stay: You won't struggle to find a bed – HI's Spanish association, REAJ, has a network of almost 300 hostels.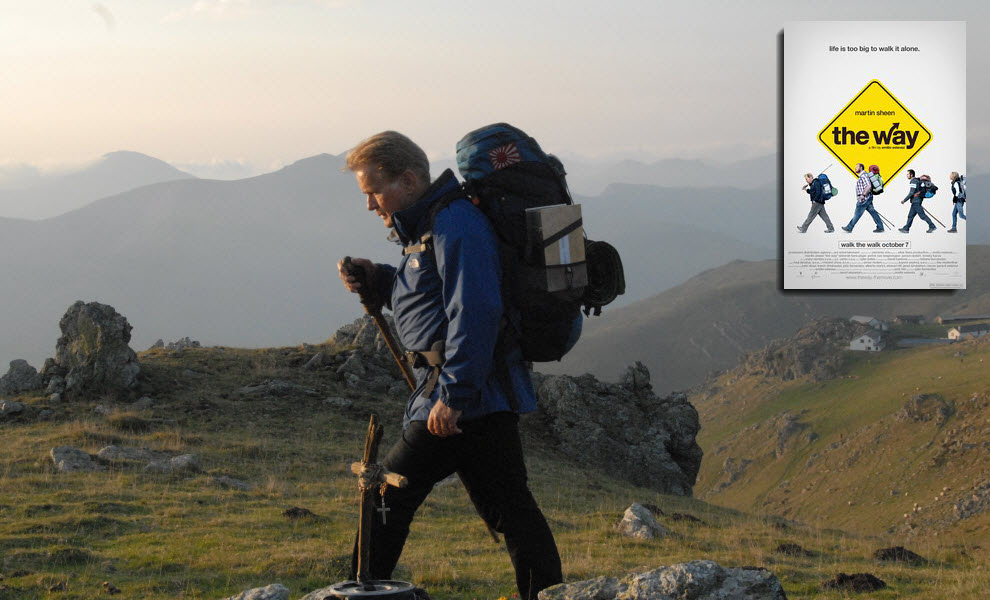 Credit: Icon Entertainment International
Lost in Translation – Tokyo, Japan
Bill Murray and Scarlett Johansson – a past-his-prime actor and a bored college graduate who form a platonic but deeply empathetic relationship after bumping into each other in their hotel in this critically acclaimed flick – are all of us who set foot in Japan for the first time: totally confused, very curious, a little lonely, and dazzled by the surprising, random, funny moments of culture shock Tokyo tosses up.
Where to stay: Find your very own Bill or Scarlett in one of six Tokyo youth hostels.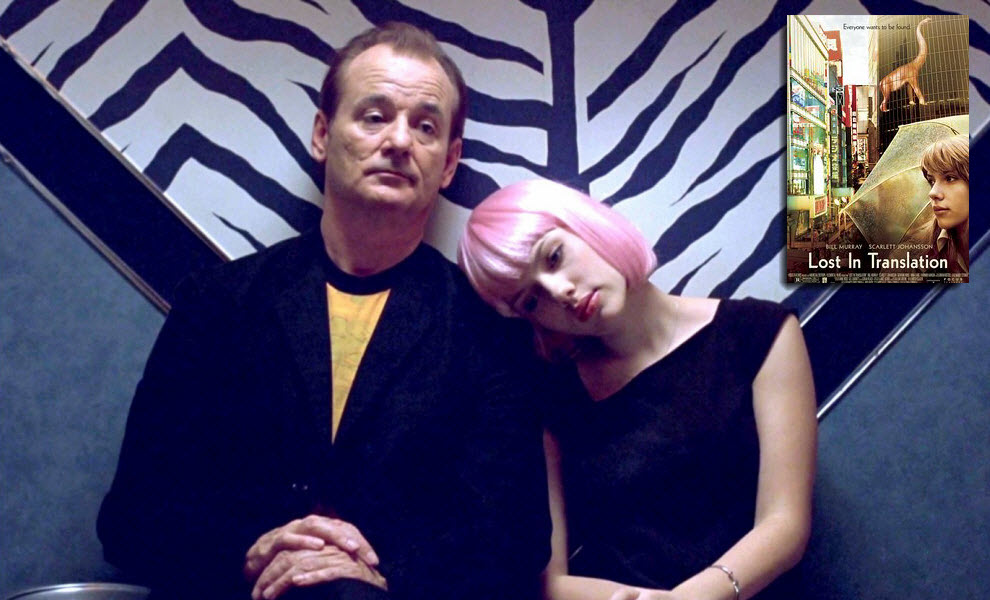 Credit: Focus Features
In Bruges – Bruges, Belgium
Two Irish hitmen (Colin Farrell and Brendan Gleeson) use the impossibly picturesque streets of the medieval Flemish city for a deadly game of hide and seek with their bloodthirsty boss (Ralph Fiennes), in a dark comedy with dialogue so witty it almost wrests your attention away from Bruges' storybook canals and towering churches.
Where to stay: Choose from the modern Europa Hostel or the waterfront Herdersbrug Hostel.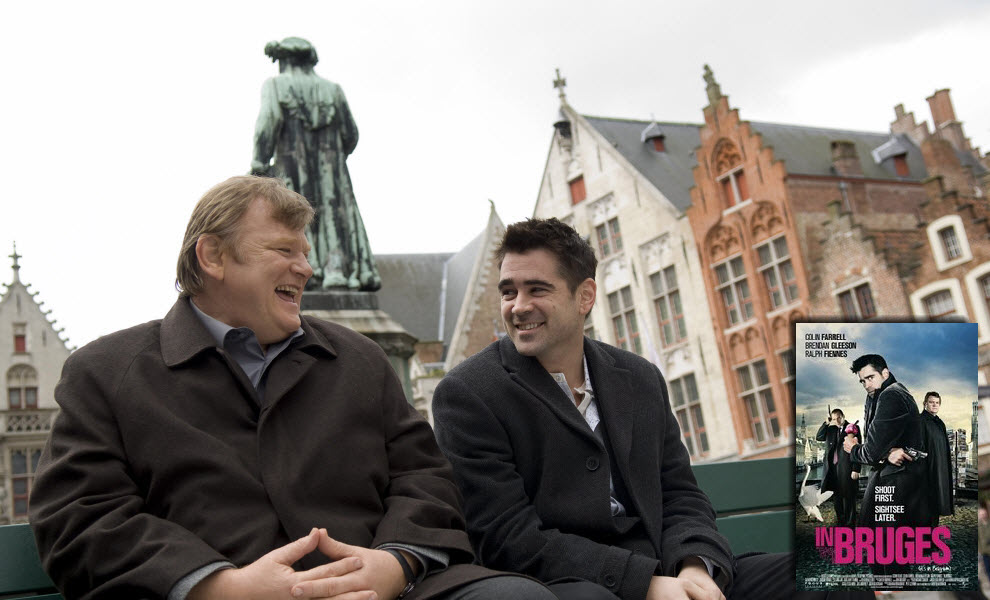 Credit: Focus Features
One Week – Canada
Take The Bucket List's cancer diagnosis, The Motorcycle Diaries' bike, Wild's melancholy self-discovery, and place it against a rugged Canadian backdrop and this film is what you end up with – the story of a terminally ill teacher who jumps on the back of a 1973 Norton Commando for an epic road trip across Canada from Toronto to Vancouver Island.
Where to stay: HI Canada has a network of 57 hostels if you want to traverse the country yourself.
Credit: Mongrel Media