The benefits of overnight school excursions – according to experts
Of course we think overnight school getaways with YHA are a great idea. But don't take our word for it – read what the experts have to say...
SUZY URBANIAK, WINNER OF THE PRIME MINISTER'S PRIZE FOR EXCELLENCE IN SCIENCE TEACHING IN SECONDARY SCHOOLS
This award-winning educator has been labelled a "rock star teacher" – and not just because that's a terrific pun to describe a geoscientist. Suzy Urbaniak has organised almost 50 field trips across Australia and around the world because she understands the value of an immersive learning experience.
"You can see it happening before your eyes – you can see things in 3D, you can see how all the sciences interlock and create the spectacle before you," Suzy tells Teacher Magazine.
"I always say to the kids, 'Go back to when you were in kindergarten and you used the senses, like smell, touch, taste to be curious about stuff and work out what it was'. Those basic observations and measurements are rudimentary to good science, so I strip it back to that level. What you see, what you touch, what you hear, what you smell and what you taste.
"Students – and teachers – can actually then get the benefit because they can see it transpiring before their eyes."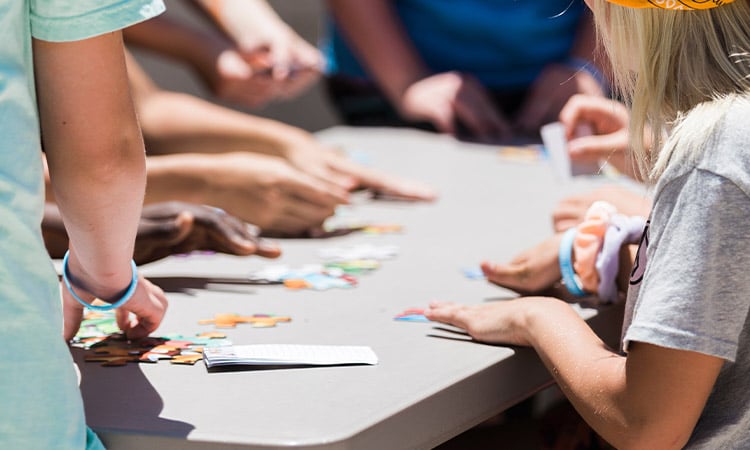 EDWARD WASHINGTON, AUDIENCE DEVELOPMENT OFFICER – LEARNING AT SYDNEY LIVING MUSEUMS
But why spend the night? Because according to Edward Washington from Sydney Living Museums, students are more engaged when they get to spend plenty of time immersed in the attraction rather than rushing from place to place in the coach.
"Don't try to plan too many activities on the one day as students will not benefit from simply hitting as many locations as possible, and carefully consider the time required for moving between sites as museums have set time for their programs. If you arrive late you might miss something fantastic!" Edward tells the Australian Directory of School Activities, Excursions and Accommodation.
"Lunch is also an important part of the day for students, and planning an appropriate lunch break will ensure they're able to engage throughout the afternoon."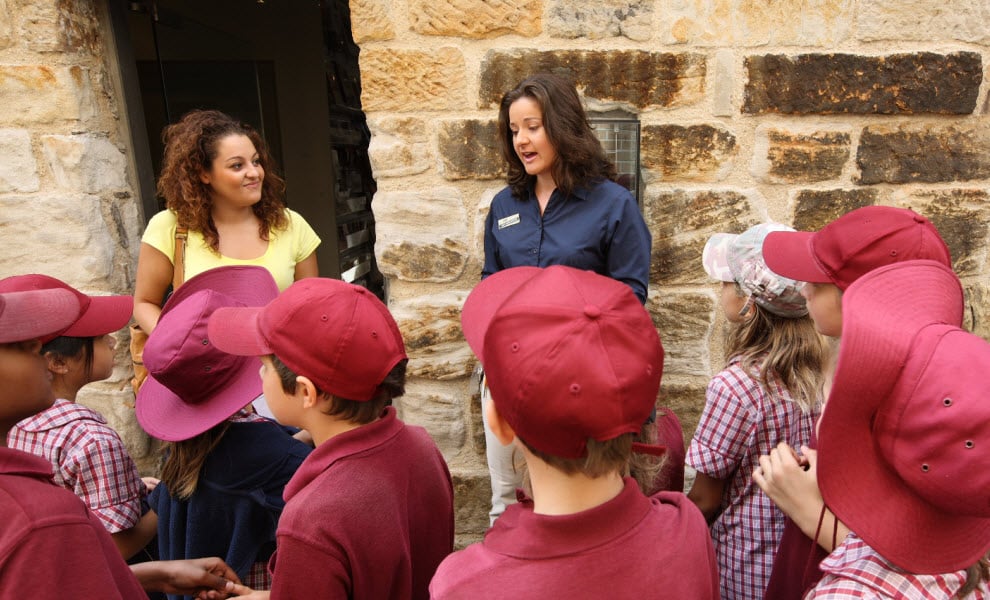 CHRIS BRADBURY, DIRECTOR OF TEACHING AND LEARNING AT THE KING'S SCHOOL IN SYDNEY
YHA's Mission Statement is 'To provide opportunity for all, but especially young people for education by personal development, fostering friendship and bringing about a better understanding of others and the world around them'. Or to boil it down to just three words, education through travel.
"Travel is a force for good as it broadens our mind, develops cultural empathy and gives us a better understanding of the world," Chris writes in Education Today magazine.
"Throughout the experiential learning process, the learner is actively engaged in posing questions, investigating, being curious, solving problems, assuming responsibility and constructing meaning, and are challenged to take initiative and make decisions.
"Students are actively participating in their own learning . . . There is greater freedom for the student during the experiential learning process as they self-evaluate their own progression in the learning process.
"The experiences should allow the students to share and reflect on their observations with their peers and teachers."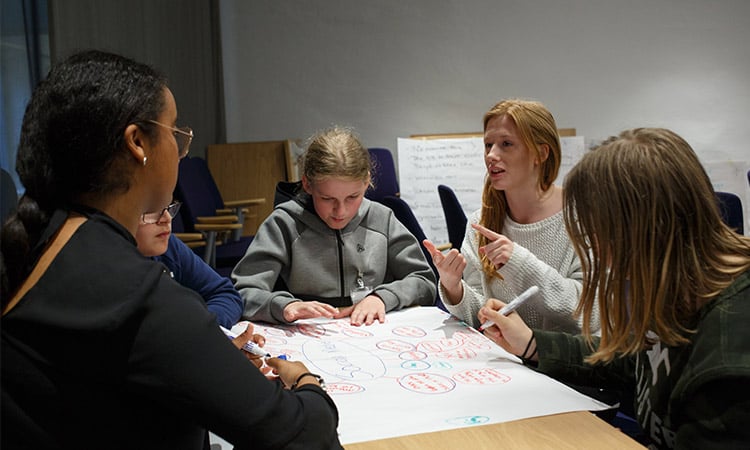 SUE NORTON, THE DIRECTOR OF SCHOOL IMPROVEMENT AT THE ACT EDUCATION AND LEARNING DIRECTORATE
The ACT Government's Sue Norton admits that homesickness can be daunting for students, but she thinks that a school excursion early in the school year helps forge tight bonds within the classroom.
"School camps are fantastic, and more and more schools are having them at the beginning of the year for a range of reasons," Sue tells the ABC.
"It gives teachers an opportunity to get to know children in a different environment outside the classroom [and] quality teaching is based on really strong, positive relationships.
"You actually learn a myriad of things about students in that outdoor environment that would perhaps take a lot longer to learn in that learning environment.
"A lot of team building happens."
JALYN NESMITH, EDUCATION RANGER AT CENTENNIAL PARK, SYDNEY
Celebrating the 50,000th student to visit the Big Dig Archaeology Education Centre at Sydney Harbour YHA last year, Nesmith explains that the hands-on experiential learning beneath the very property where classes can spend the night helps bring Australia's colonial history to life.
"It's one thing to read about the extraordinary history of The Rocks, but far more engaging to be where it is preserved in-situ," the Education Ranger writes in the History Teachers' Association of NSW journal.
"Students are given access to an archaeological site which looks much the same as when the excavation work ended. Primary students then conduct their own 'dig' in a simulated excavation pit, finding artefacts amongst recreated building remnants. Secondary students engage in hands-on analysis of artefacts from the side, artefacts which the people who lived on this site once handled and used. This is tangible history, helping the many stories of those that lived here become just a little more 'real'.
"The feedback from teachers and students has been fantastic. To quote one teacher, 'The children were engaged and loved visiting the site, hearing the stories, and handling the artefacts. They were excited from the minute we arrived'."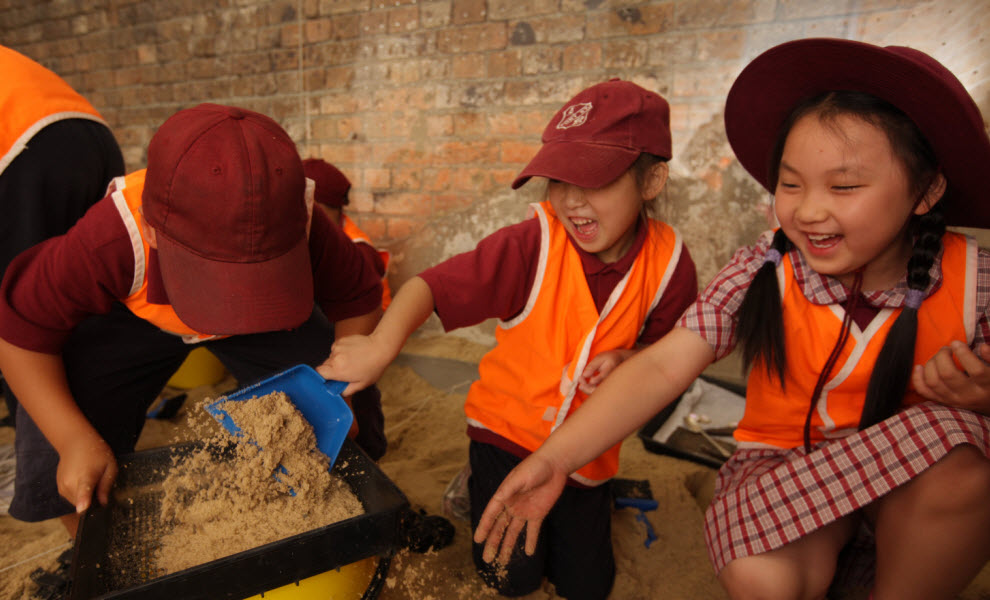 SUZY BARRY, INDUSTRY REPORTER FOR SCHOOL NEWS MAGAZINE
Experienced journalist Suzy Barry believes that simply leaving home for a night or two is a valuable experience for children, because it presents them with a challenge they haven't encountered before.
"Tasks as simple as keeping track of their own items, sorting out their washing, or budgeting their spending money, can be new territory and almost as educational as tour content itself," Suzy writes in School News.
"Some students have never spent more than a night away from their parents, and the ability to self-manage is still developing in many students.
"While the content of a school camp will vary, the learning is real and intensive, and students are challenged while outside their comfort zone. When students return from such an adventure, they seem just a little bit older; they walk just a little bit taller, and memories are made. These are memories that last a lifetime."
ABOUT YHA
YHA Australia welcomes thousands of school groups every year, providing secure, clean, and affordable accommodation for groups as small as 10 and as large as 150.

YHA hostels have excellent facilities for groups, such as expansive BBQ and common areas, catering options, rooms secured by key cards and lockers, and knowledgeable staff at dedicated travel desks who can take the hassle out of arranging your group's activities – ask your Groups Coordinator about which educational programs suit your students' needs.

Safety is paramount at YHA, and risk assessments are available for our properties, plus YHA staff are fully trained to handle emergency situations.

Visit yhagroups.com.au to start planning your safe, affordable, quality school group getaway today.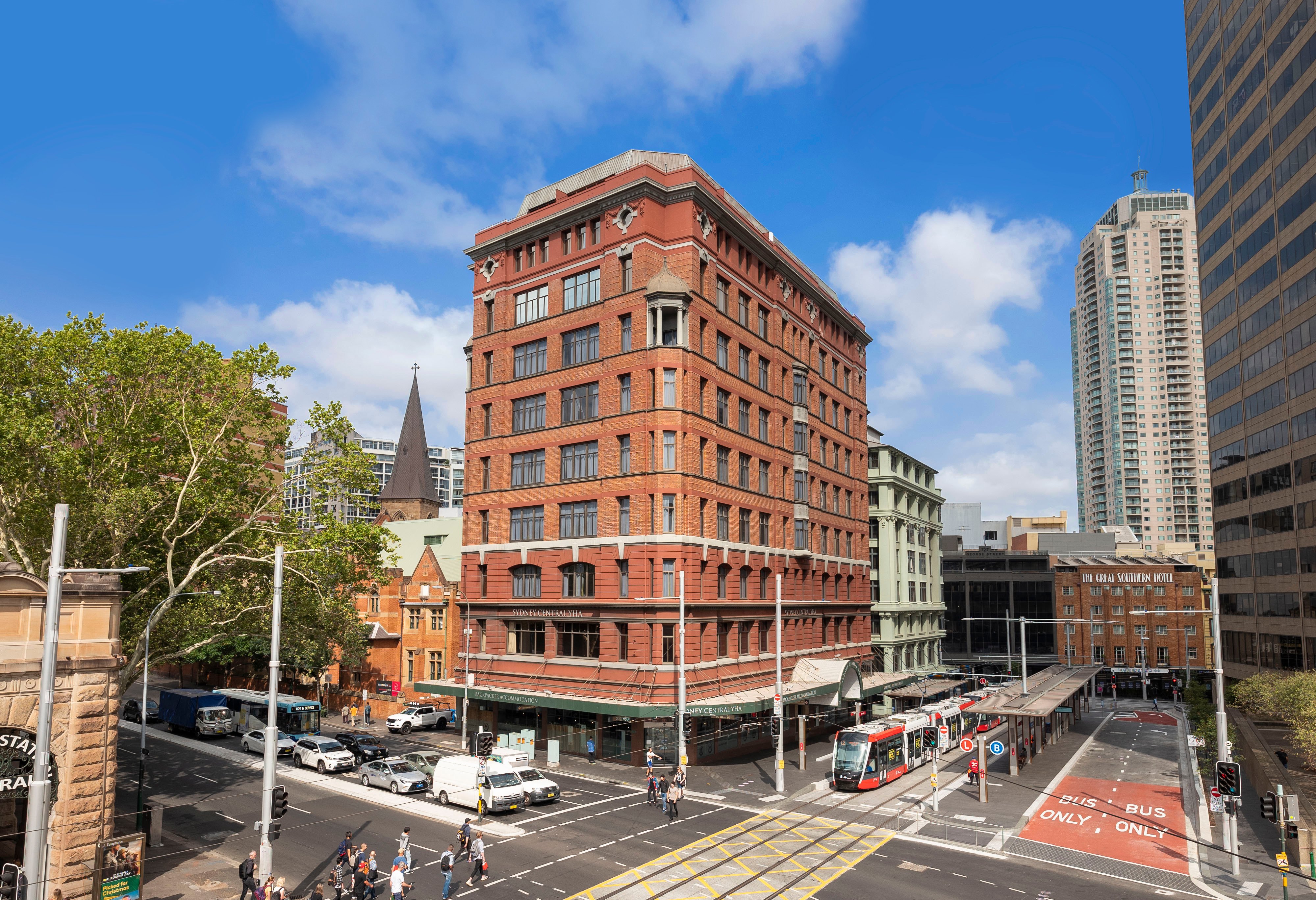 YHA Sydney Central
Conveniently located just across from Central Railway Station and coach terminals, and literally footsteps away from the Haymarket Light Rail Stop. YHA Sydney Central offers groups affordable accommodation and modern facilities in an excellent location.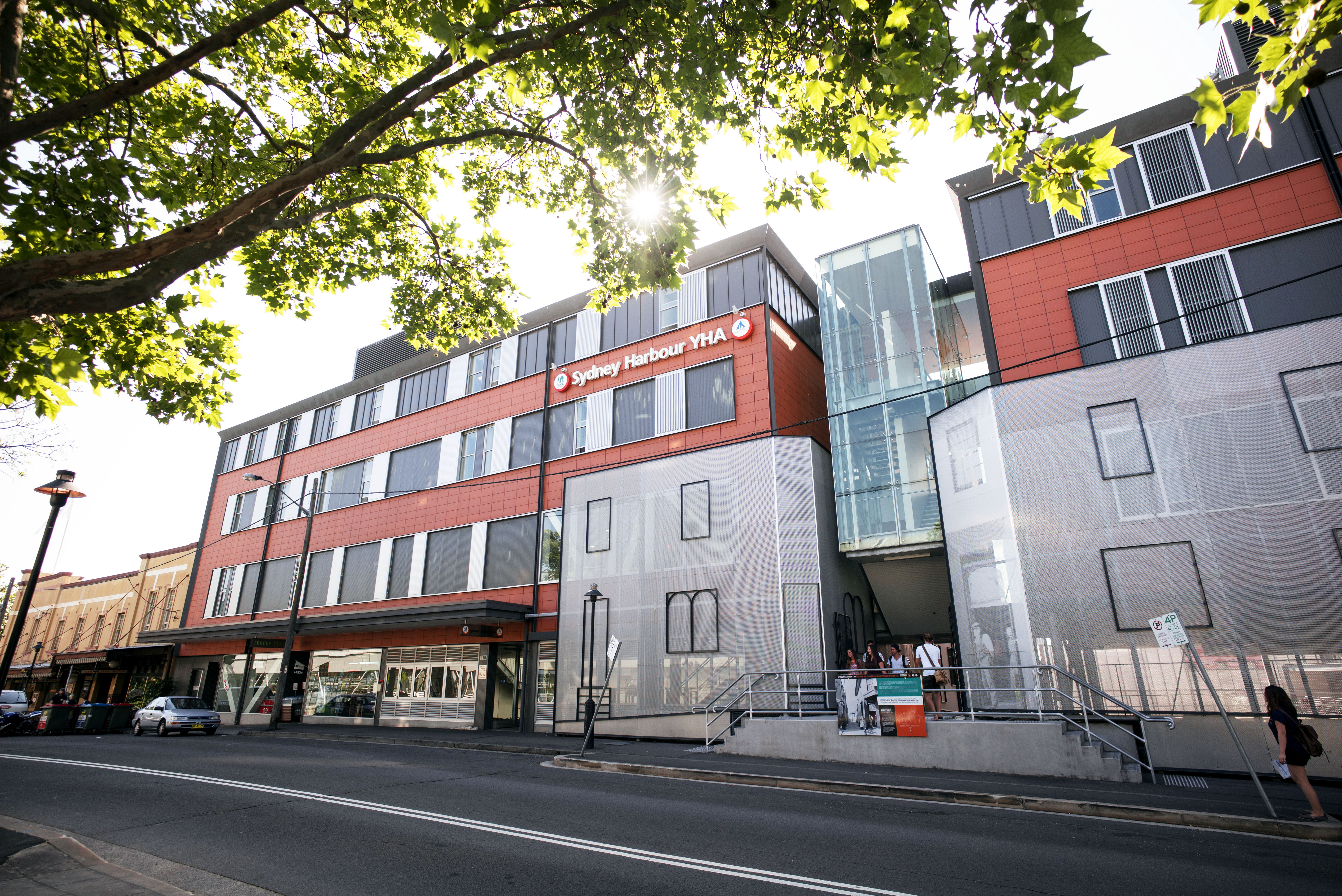 YHA Sydney Harbour
Stay in Sydney's historic heart, The Rocks, where the remains of some of Sydney's earliest and best documented colonial buildings have been uncovered. Access this archaeological heritage through on-site interpretation, an education centre and the unique opportunity of sleeping above Australia's history.