The ultimate Cairns must-do list
Just arrived in Cairns? This gorgeous city in North Queensland has so much to offer, that you'll need a few days to explore and soak up the tropical vibes. While some experiences can be on the more expensive side, they truly are once-in-a-lifetime adventures. But if you're a budget-conscious visitor, you don't need to miss out, with many local attractions costing little to nothing at all.
Splurge on the Great Barrier Reef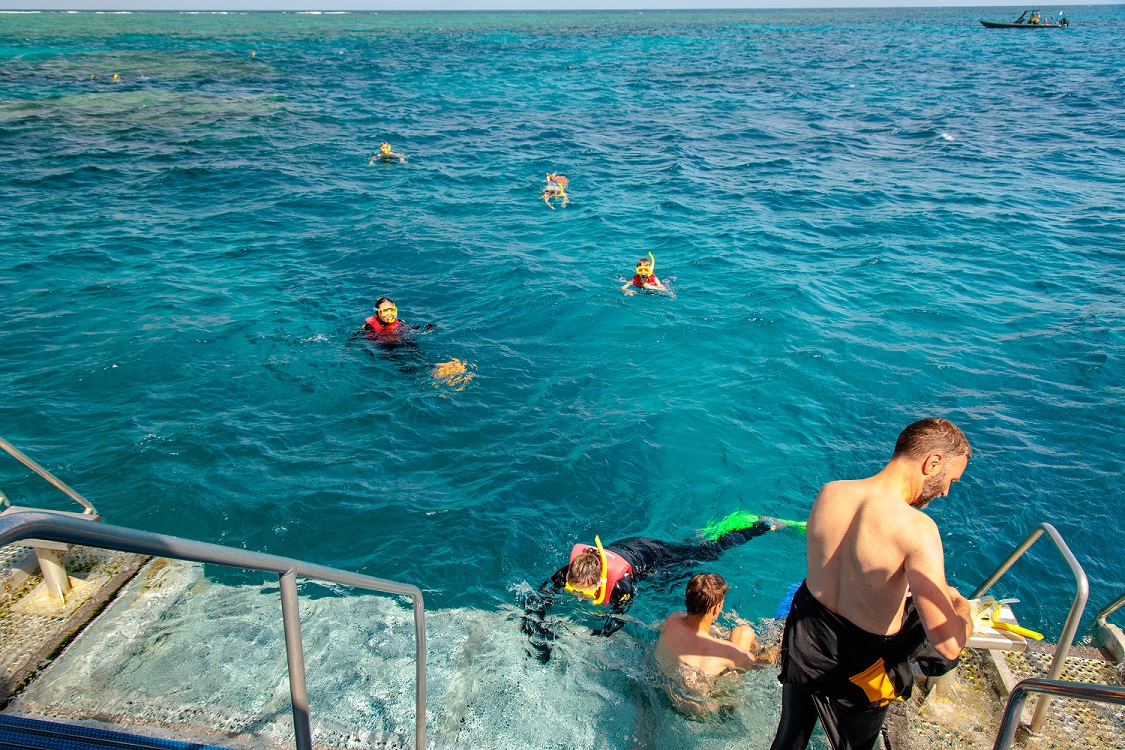 Cairns is the best possible spot to base yourself when experiencing the delights of the Great Barrier Reef! One of the seven natural wonders of the world, the Reef is the largest living thing on Earth and yes – it's visible from space. Home to endless spectacular coral and fish species, you can enjoy the Reef by snorkelling, scuba diving, helicopter tours and glass-bottomed boats.
Check out these tours & experiences for a great deal. If you've budgetted for one big splurge in Cairns, it's gotta be this – the enchanting beauty of the Reef is worth every cent.
Visit the markets
Make sure you get to the crowning jewel of Cairns markets, the Night Markets, located near the Esplanade. The Night Markets make for an electrifying open-air shopping experience – the perfect place to grab a delicious dinner, hunt for a bargain or simply wander around and take it all in. Here's a list of the most popular markets near Cairns.
Check out Cairns Aquarium
It's no surprise that the aquarium closest to the Great Barrier Reef is pretty damn good. Explore on your own or check out the many daily presentations to learn more about the unique marine life around Cairns. If you don't get to the Reef this trip, the Cairns Aquarium provides the perfect opportunity to get up close and personal with stunning marine life anyway - and there'll be protective glass between you and the sharks!
Spend a day in Kuranda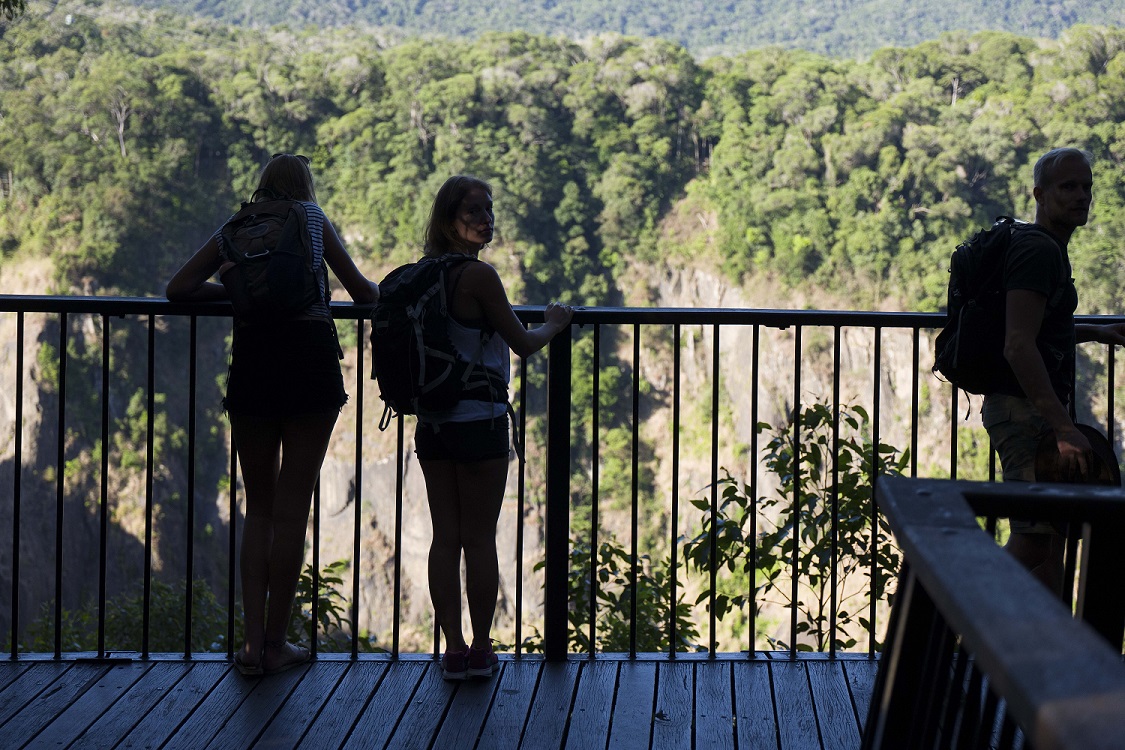 Known as "the village in the rainforest," no trip to Cairns is complete without taking a day trip to Kuranda. If you're on a tight budget you can get the bus from Cairns, if you've got a lil' extra cash you can take the Scenic Railway for the most stunning views you could imagine. Once you arrive, you'll probably feel a little dizzy with the amount of incredible things you can see and do in this tiny village. From Riverboat Tours to quad biking, and world-famous markets to rainforest cable gliding, you're guaranteed a great time in this fairytale village.
Cool off at the Cairns Lagoon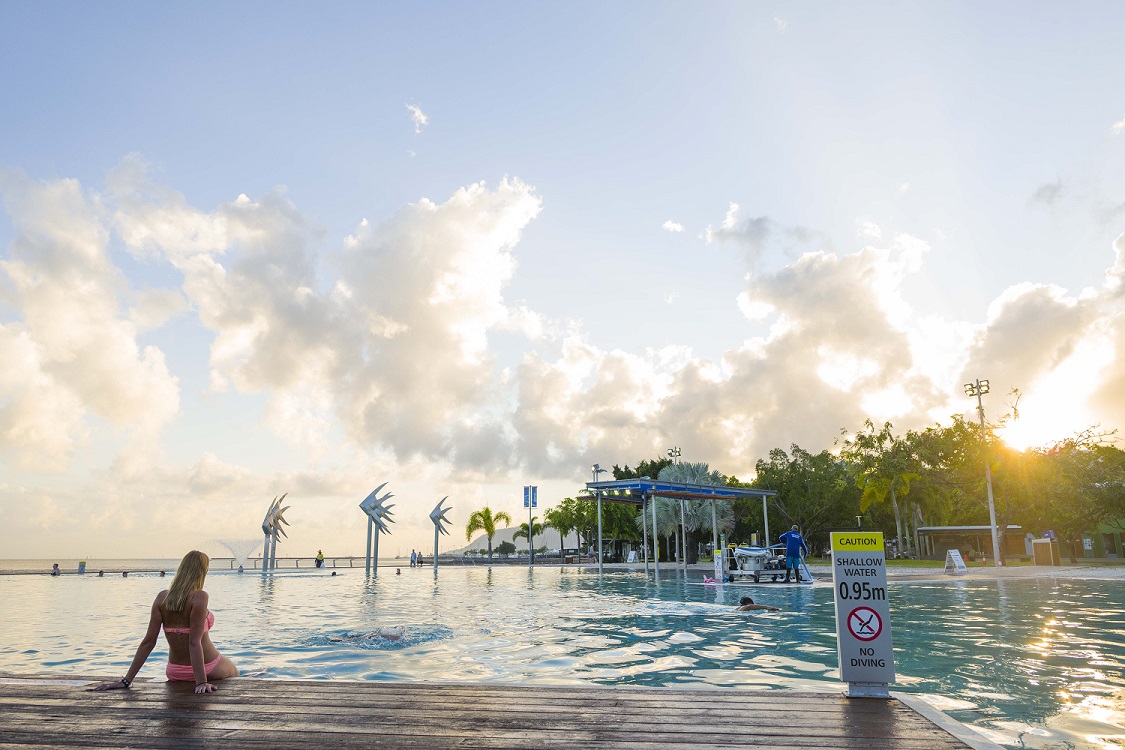 Surprisingly, Cairns doesn't actually have any beaches within the city limits – so they built one! Located at Cairns Esplanade, lazing around the Lagoon is the perfect way to spend a day, and it will cost you nothing. Pack a picnic and get in early to secure a prime spot. Spend the day escaping the heat in the lagoon, free exercise equipment, free fitness classes and live music. This is by far one of the most popular hangouts in Cairns for tourists and locals alike – make sure you visit at least once to really get the vibe of this unique and fun-loving city.
Go chasing waterfalls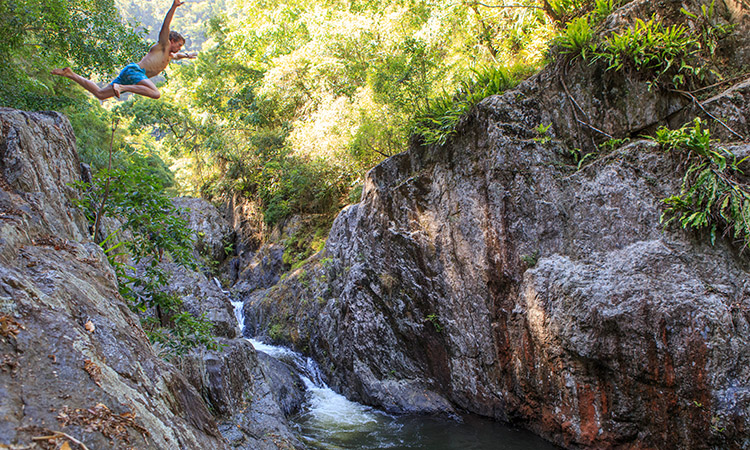 Cairns is home to an abundance of stunning waterfalls that you can see, photograph and take a dip in for exactly $0. South of Cairns CBD you'll find the Crystal Cascades, a quiet retreat boasting gorgeous swimming holes and cascading falls to lose yourself in. Close by, you'll find Fairy Falls, an Instagrammable waterfall just as magical as its name. Happy to go a little further? An hour south of Cairns you'll find Josephine Falls, featuring a stunning natural rockslide and a vast swimming hole where you can float and be at peace. Spending time at Cairns' waterfalls is a luxury retreat for absolutely nada - an absolute must-do.
Hit the beach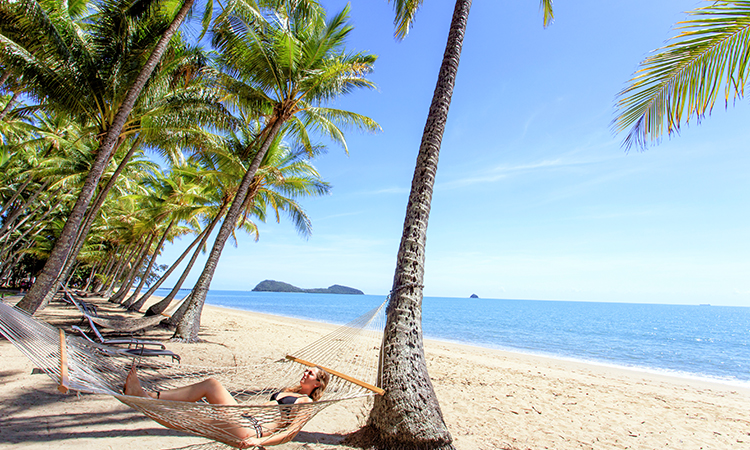 While there's no beach in Cairns city limits, it's only a hop, skip and a jump away to the Northern Beaches. Laze under the idyllic palm trees at tropical paradise Palm Cove, and wander around the gorgeous boutiques and restaurants. Any Cairns local will tell you that Trinity Beach is the place to be for a more down-to-earth and laid-back vibe. For a no-frills beach experience head to Ellis Beach, where you can even get your gear off and sun your privates if you so fancy! A beach day is the best possible way to have a great day out, no wallets required. Just remember the sunscreen!
Cairns Botanical Gardens
Visiting the botanical gardens in any city is a fail-safe way to have a great time without spending any cash, but Cairns Botanic Gardens are extra special. Renowned as one of the best exhibitions of tropical plants in Australia, you can get lost in a fairytale fantasy, weaving through the gorgeous plants and learning plenty along the way. There is a huge range of gardens - all of them unique and worthy of a share on your social media - (#cairnsbotanicalgardens).
Where to stay
Want to be in the mix of all these amazing things to do in Cairns, but at an affordable price? Then YHA Cairns Central is the place to be!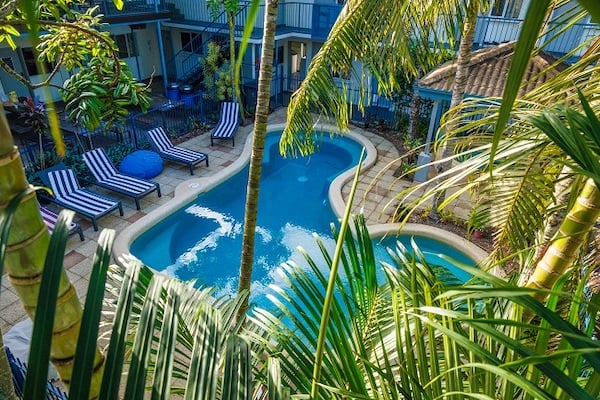 YHA Cairns Central
Centrally located in Cairns, this relaxed YHA offers a warm community feel, great outdoor living spaces and lush tropical surrounds.