The Ultimate Perth Must-Do
Western Australia's capital has so much to offer, and we've got the top things you can't leave without doing. Whether you're hoping to spend as little as possible, are looking for something to splurge on or have literally $0 (feels), there's great things to do for every budget under the sun.
Cash to spare? Splurge on Rottnest Island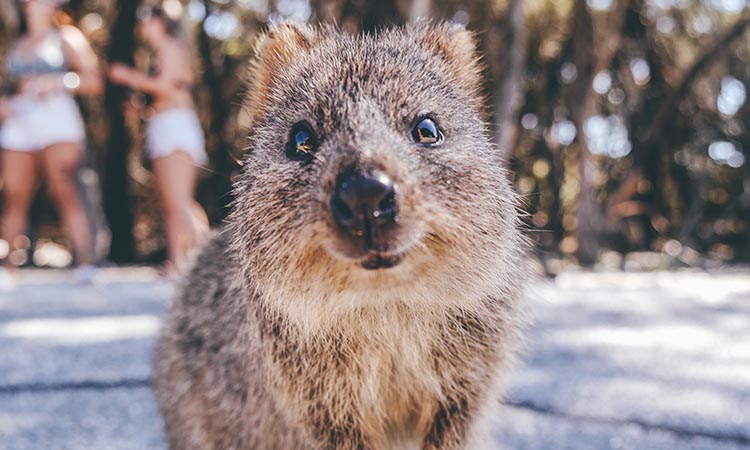 Quokkas. Need we say anything more? People come to Western Australia from all over the world to see these friendly marsupials. The only place you'll find them in the wild is on Rottnest Island, but the adorable critters aren't the only attraction in this magical place. Only a short trip from Perth, Rottnest boasts picturesque white sand beaches, secluded coves and other stunning wildlife including dolphins, seals and native birds. Here, you can snorkel, dive, swim, fish and kayak. Being such a popular and breathtaking spot, trips to Rottnest can be pricey, but if you're going to splurge on something, it's gotta be this. Check YHA Travel and Tours for a discount on this unforgettable, must-do experience.
Got a few dollars? Best cheap things to do in Perth
Check out Perth Zoo
No matter how grown up you think you are, there's no such thing as a bad zoo day at any age, and Perth Zoo is one of the best. See rare animals from all over the world, from the Sumatran Orangutan to the Southern white rhino, as well as every Aussie animal under the sun. If you don't get to Rottnest, this is also your chance to see a quokka! You can get a concession ticket for $25 or an adult ticket for $32 - and it's definitely worth it. Your entry fee helps support important wildlife conservation initiatives, sustainability efforts and education programs. So embrace your inner kid and head on down to Perth Zoo for endless delights and joy, and make a difference while you do.
Tempt your tastebuds at Swan Valley
You'll find Western Australia's oldest wine growing region just half an hour out of Perth! Swan Valley is not accessible by foot, so you'll need to make a tiny investment in transport – get the train to Guildford from Perth CBD and then pick up a Taxi, Uber or join a tour. Once you're there, you can relax and enjoy good times all 'round. Hop from winery to winery and get a happy amount of tipsy as you taste some of the best wines in the country. Soak it all up with gourmet food made with fresh produce, from fine dining to pub grub. With outdoor concerts, summer markets, wildlife encounters and masterclasses, boredom is an unknown concept in Swan Valley. You could not spend a cent after you arrive and still have the time of your life - but it's definitely worth taking home a souvenir or two.
Meet some fairy penguins
45 minutes south of Perth and a five minute ferry ride across stunning Shoalwater Bay, Penguin Island is a must-do Perth day-trip. It is home to 1200 adorable fairy penguins – while they spend most of the daytime out at sea, you could be lucky to spot a few stragglers in the wild. Otherwise, there is a dedicated enclosure for rescue penguins, where you can watch feedings three times a day and learn all about these amazing little troopers. There's also swimming, bird-spotting, prime picnic spots and cruises to check out seals and dolphins. With ferry tickets from $18, a day trip to Penguin Island is the perfect way to spend a day without breaking the bank.
Got $0? Best free things to do in Perth
Meander 'round Kings Park and Botanic Garden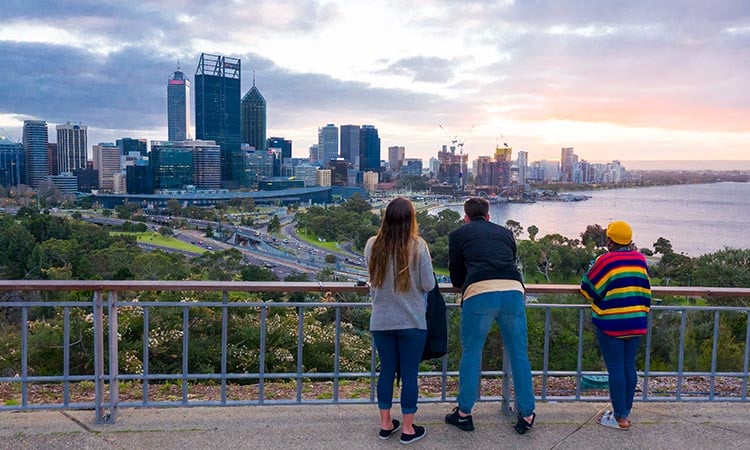 If you're looking for magnificence and culture but don't feel like spending a single cent, look no further than Kings Park. Rich in Aboriginal and European history, it's the most popular destination in Western Australia visited by five million people each year, and entry costs you nada. Lose track of time wandering around 400 hectares, two thirds of which is protected as bushland. Enjoy sweeping views of Perth and snap the new centrepiece of your Instagram. It is also home to the unmissable Western Australian Botanic Garden, displaying over 3000 species of Western Australian flora. A pretty good deal for $0.
Explore Fremantle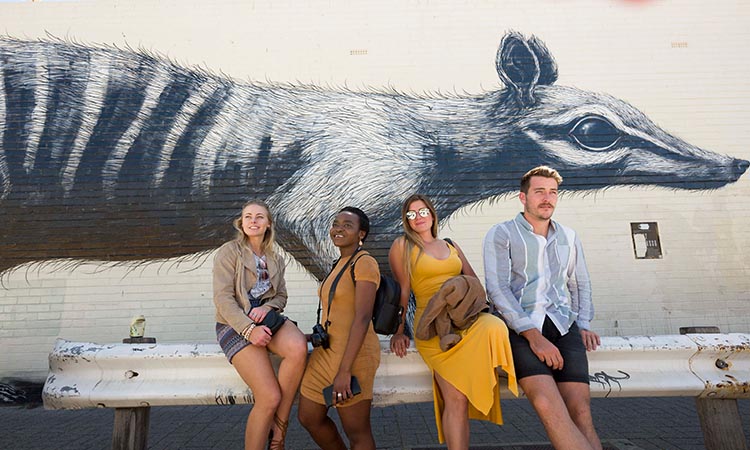 No trip to Perth is complete without checking out the port city of Fremantle, a hippie mecca boasting markets, street performers, a dazzling waterfront and all round colour and pizzazz. You'll have a hard time keeping your wallet stowed as you discover all the delights of this vibrant city, but it's possible to have a great day out without spending a cent. Watch the street performers, perch on the grass and enjoy the view at Monument Hill, stretch out at Leighton Beach and check out the Bon Scott statue. If you do feel like dusting off the wallet, the iconic Little Creatures brewery is a must!
Beach day!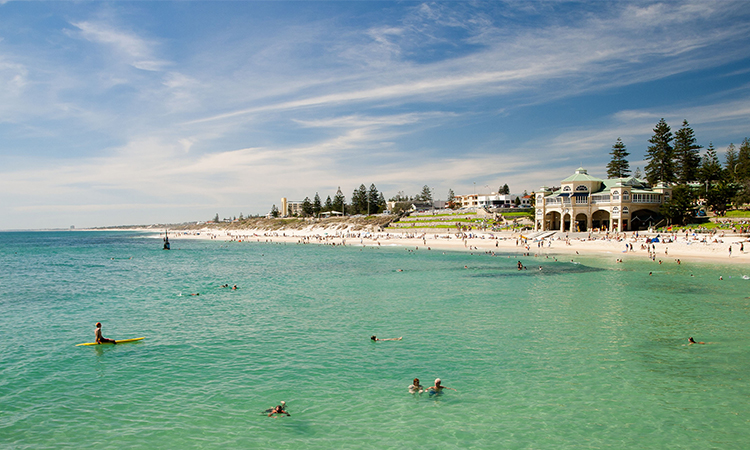 Ah the beach, a fail-safe way to have a fab day, no wallet needed. Perth has no shortage of beaches where you can find a lovely patch of sand and spend the day relaxing, but the two standouts are Scarsborough and Cottesloe – affectionately called "Cott" by the locals. If you're a surfer, Trigg Beach is the place to be, making it a little wild for swimmers. If you like to get in touch with nature, head to the northern "clothes optional" section of Swanbourne Beach to even up those tan lines. Whichever beach you choose, you're guaranteed a glorious time taking in the wonders of the stunning Western Australian coastline.
Get cultured at Northbridge
A kaleidoscope of food, arts, culture and nightlife, Northbridge is the epitome of cool just a five minute walk from Perth CBD. It's where you'll find Perth Cultural Centre, comprising the Art Gallery of Western Australia, Western Australian Museum, State Library of Western Australia and much more. You can wander aimlessly around Northbridge enjoying the street art and vibe without reaching for your wallet, but if you do, you can enjoy an outstanding array of different cuisines, and vibrant and decadent bars to boot.


Need quality budget accommodation for exploring Perth and Fremantle? Look no further than Fremantle Prison YHA!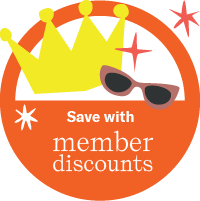 Deals for you
We've partnered with businesses across Australia to bring you great deals and discounts on activities and attractions.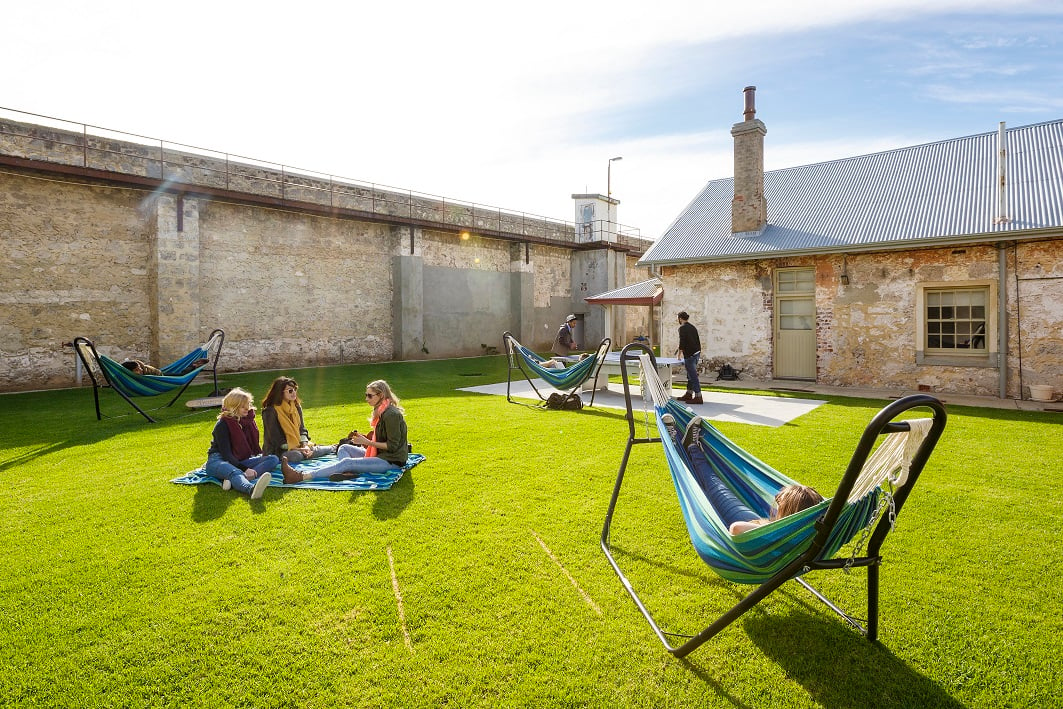 YHA Fremantle Prison
Part experience, part accommodation, spend a night behind bars at the UNESCO-listed YHA Fremantle Prison – a one-of-a-kind piece of convict history.