Twelve things you can only do in South Australia
You can have a dip at the beach in plenty of places, find good museums all over the world, and tuck into quality food and drink in any old city… but swimming with sharks, drinking wine from the world's oldest vineyards, and getting your kit off at the 'Nude Olympics'? Only in South Australia.
Dive with sharks
Find out why they call shark cage diving a 'once in a lifetime experience'… and no, it's got nothing to do with Jaws cutting your lifetime short. A sturdy metal cage keeps thrill-seekers safe as they stare Great Whites square in their beady little eyes (and their razor-sharp teeth) for 45 minutes underwater, a heart-pumping experience unique to Port Lincoln, a short flight or a long bus west of Adelaide.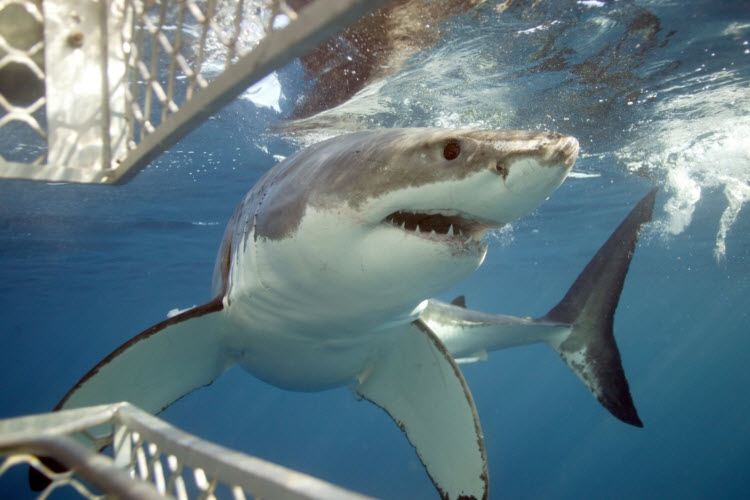 Drink wine from the world's oldest vines
While the microscopic pest phylloxera ravaged the rest of the world's grapes in the late 19th Century, South Australia's strict quarantine laws protected the state's vineyards – meaning the Barossa Valley is now home to some of the oldest vines on the planet. In fact, the Barossa's Turkey Flat – with vines planted in 1847 – is the world's oldest continually producing vineyard, one of the dozens of wineries that make up this world-class wine-growing region on Adelaide's doorstep.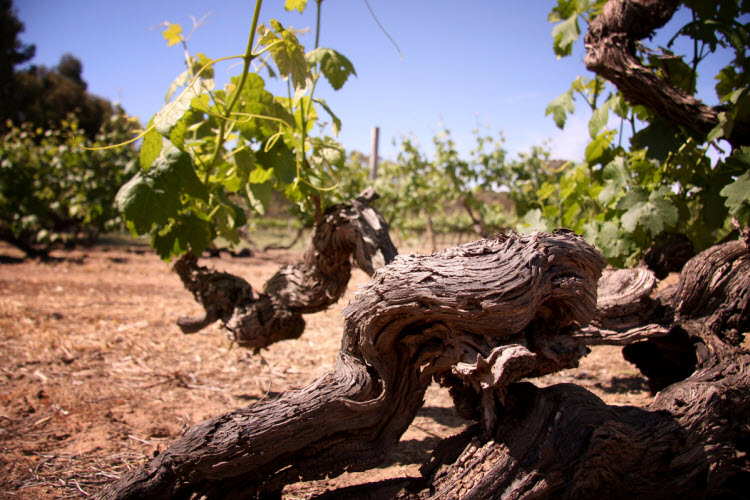 Compete in the 'Nude Olympics'
Maslin Beach – a strip of sand just south of Adelaide – was declared Australia's first official nude beach in 1975, and visitors have been swapping a bathing suit for their birthday suit ever since. Maslin's even hosted the Pilwarren Maslin Beach Nude Games every summer since 1983, a clothes-free carnival of balloon races, frisbee throwing contests, and hotly contested 'best bum' competitions.
Swim with tuna
If you've never seen tuna outside of a tin then there's a treat waiting for you on the Fleurieu Peninsula, an hour south of Adelaide. Dive into a purpose-built tuna enclosure off the uninhabited Granite Island where you can go for a dip with hundreds of shimmering Southern Bluefin Tuna – some of the fastest fish in the sea – who whiz around like an underwater Speedy Gonzalez and pluck tiny sardines out of your fingers.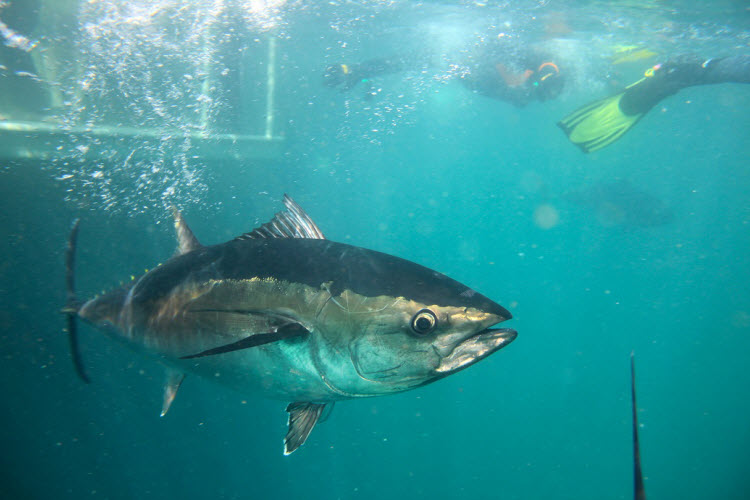 Visit Kangaroo Island
Kangaroo Island is a very literal place. KI owes its name to explorers who noticed huge numbers of western grey kangaroos on the island, the Remarkable Rocks are so called because they look remarkable, and no prizes for guessing what you'll find at Seal Bay or Duck Lagoon. But even the most obvious names can't prepare you for the natural splendour you'll discover on Australia's third largest island, a treasure trove of native wildlife and rugged landscapes just off the Fleurieu Peninsula.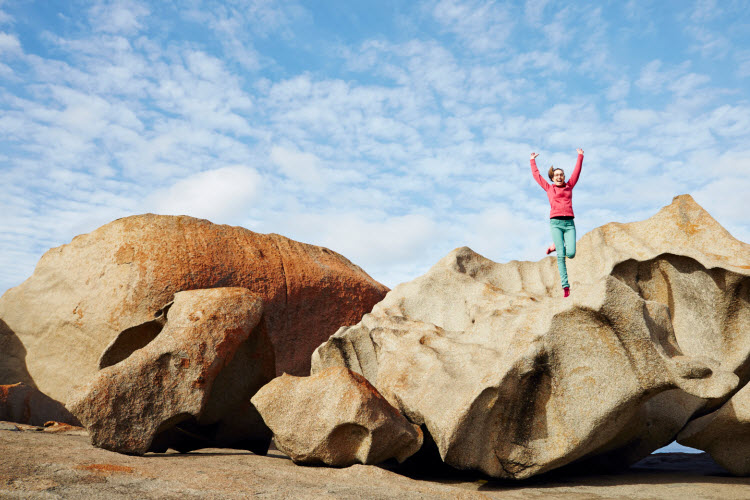 Eat a pie floater
Think Australian cuisine is unrefined and unsophisticated? Um, try again sweetie. The pie floater – a meat pie dunked in pea soup and smothered in tomato sauce – is so beloved by South Australians that it was even recognised as a 'heritage icon' by the National Trust of Australia in 2003. Although the iconic pie carts of yesteryear have disappeared from Adelaide's streets, you can still sniff out the soggy pastry in bakeries and pubs around SA.
Sink to Australia's lowest point
If you thought that teary deep and meaningful you had with some random Swedish dude in the hostel common room after a couple of boxes of goon was the lowest point of your backpacking trip Down Under, plan a trip to Kati Thanda-Lake Eyre to sink even lower. At 15 metres below sea level, Australia's largest lake is also the country's lowest point and almost always an ocean of white salt… except on the rare occasion every eight years or so, when rainfall transforms the lake into an oasis of birds and wildflowers.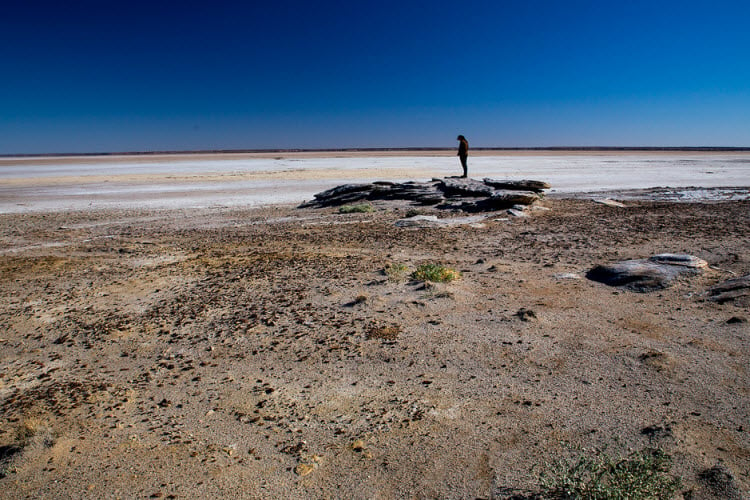 Bushwalk through an 800-million-year-old natural colosseum
A road trip through the prehistoric, otherworldly landscape of the Flinders Ranges is not to be missed – particularly Wilpena Pound, the spectacular heart of the mountain range. Six hours' drive north of Adelaide, the natural amphitheatre – estimated to be as old as earth's earliest multicellular organisms – is a haven for bushwalkers, with scenic trails to suit hikers of all levels.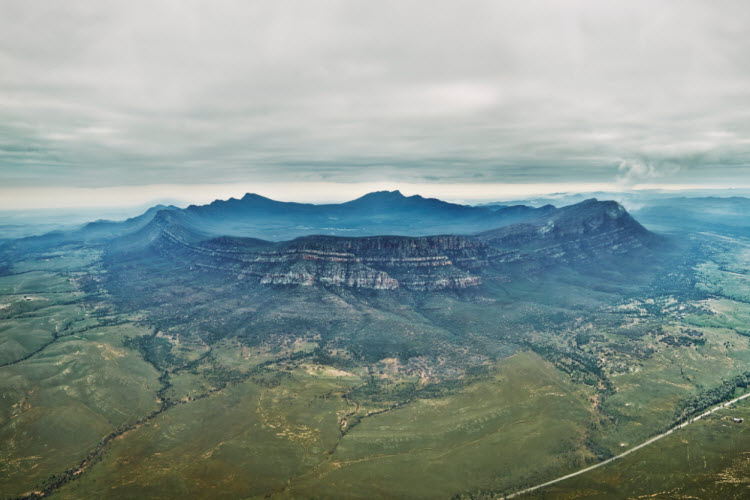 Wander through the 'Sunken Garden'
Marvel at the Umpherston Sinkhole from above before taking the plunge into this stunning subterranean nursery, home to hanging vines and luscious plants and even a resident colony of possums that come out for fruit at dusk. One of the first settlers of Mt Gambier – SA's second biggest city, located near the Victorian border – first beautified the limestone sinkhole in 1886 and the so-called 'Sunken Garden' has amazed visitors ever since.
Watch sport at the Adelaide Oval
No sporting arena on earth combines old and new as deftly as the Adelaide Oval, weaving together the century-old scoreboard, Moreton Bay Fig trees and St Peter's Cathedral at the northern end with a state-of-the-art 53,583-capacity stadium unveiled in 2014. Catch a game of Australian Rules football (AFL) at the picturesque oval in winter or a cricket match in summer.

Stroll across a pink lake
Two hours' north of Adelaide lies Lake Bumbunga, the sort of landscape Instagrammers fantasise about. The vast salt lake shimmers bright pink under the azure South Australian sky, a dreamlike contrast that your Insta followers will gobble up – and keep an eye out for the Loch Eel Monster, which you can spot from Highway 1, and may or may not be a row of tires set up to imitate its more famous cousin in Loch Ness.
Delve into an underground city
Welcome to the 'Opal Capital of the World', a joint that gets so hot they've built homes, restaurants, churches and museums underground. Coober Pedy – nine hours' drive north-west of Adelaide through the barren, moon-like Outback terrain – is made up of a series of subterranean dugouts protected from the scorching sun, making it one of the most unusual places on earth.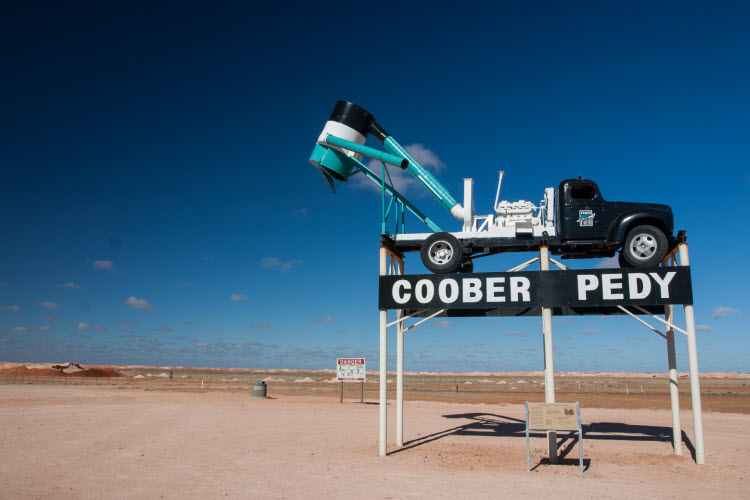 Pic credits: Turkey Flat, Calypso Star Charters, SATC, Maxime Coquard, Robyn Jay/Flickr, Shutterstock.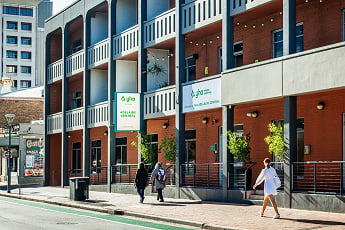 YHA Adelaide Central
Located in the heart of Adelaide, the chilled-out YHA Adelaide Central boasts spacious communal spaces & easy access to all the hotspots & events of South Australia's capital.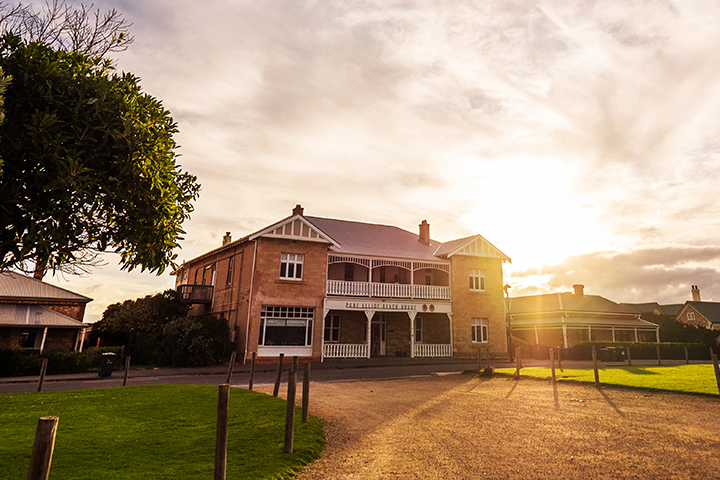 YHA Port Elliot
Located in a breezy, historic building and overlooking the calm waters of Horseshoe Bay on the Fleurieu Peninsula, YHA Port Elliot offers beautiful beach adjacent accommodation.