West Coast Eats - Southwest WA
Elinor Sheargold took her tastebuds on a tour of Western Australia's Southwest and discovered a promised land for indulgence seekers on a budget.
Southwest WA
"It's one of the most expensive foods in the world."

Rare, subject to the whims of nature, and fetching AUD$1,300 - $3,000 per kilogram, black truffles are sought after the world over. Yet here I was, sharing a gastronomically memorable tasting plate of garlic-y/mushroom-y 'black gold' delicacies for just $13.

The Margaret River harvest trail is full of experiences like this. Leave aside the 100 or so wineries that the region is arguably best known for (not that we suggest you do), you'll find boutique breweries, olive groves, orchards, venison farms and freshwater marron (local crayfish). But that's merely for entrée. Liqueur lovers, fudge fanciers, cheese and chocolate connoisseurs can all tuck into world-class delicacies at surprisingly wallet-friendly prices.
And there lies the dilemma – so much choice, so little time. Choosing the easy option, we handed over the decision-making responsibilities to The Dude. As the name suggests, John O'Connor's Wine for Dudes tours promise to uncork the region for Gen X and Y without the hit-and-run haste of most tours. Within minutes of being picked up, our 12-strong group had settled into an easy banter as John helpfully shed light on the difference between a bargain wine and wine bargain.

Rolling up a vine-lined driveway we arrived at the first of the day's three winery stops, Xanadu. No sign of Olivia Newton John or roller discos, but there was line of bottles and tasting glasses that Fran, one of the cellar door crew, had thoughtfully laid out for us to try. It would have been rude to say no.

As we performed a kind of synchronized sipping, Fran took us through a refreshingly un-patronising lesson in wine-tasting 101. It wasn't long before we were picking out flavour notes in the fruity Cabernet Sauvignon (berry and chocolate with an acidic kick) and quaffing multi-medal winning Chardonnay like pros.

No two days are the same with Wine for Dudes, who mix up itineraries to take in commercial biggies like Voyager Estate, family operations like Moss Brothers and cottage industry creations that started up as hobbies.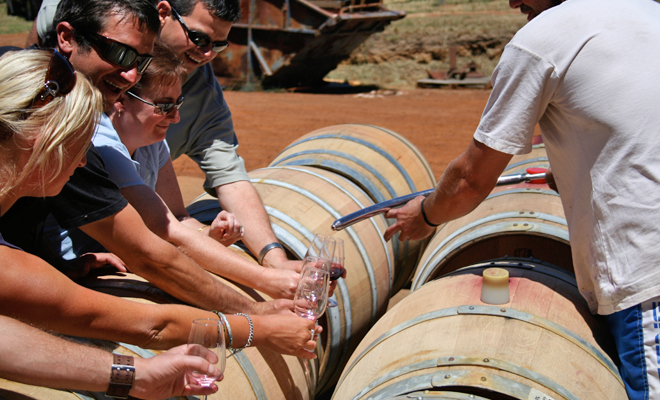 FOOD FATIGUE CURES

Atone for your overindulgence sins with the Southwest's myriad of activities:

· Beaches and water sports go together like, well wine and cheese, and the Southwest's white sands and clear waters are up there with the world's best to surf, paddle, kitesurf, and dive.
· Land lubbers can walk the Southern Hemisphere's longest wooden jetty at Busselton and check out the artificial reef from the underwater observatory.
· Explore a subterranean world of limestone caves, underground lakes and the fossilised remains of 65-million year old creatures. Eat your heart out David Attenborough.
· Enjoy lungfuls of unpolluted air with a walk amongst the giant Karri trees and coastal trails. Climb the lighthouse at Cape Leewin, Australia's most south westerly point.
· Time your visit to coincide with the dazzling displays of visiting whales or wildflower season (September-October).

GOURMET WA

Wine For Dudes $95 Daily Wine Tours operate 11am – 5.30pm. Door-to-door pickup available. High Rollers Tour $130. Visit winefordudes.com

The Wine & Truffle Co. Free entry. Open daily 10am – 4pm. Truffle hunt: Saturdays between 1 June and 1 September, $60. Book at wineandtruffle.com.au
In the case of The Natural Olive Oil Soap Factory, where we found ourselves next, it was the family's search for chemical-free soap to help their eczema-suffering children that led them into the olive oil business. Rich in antioxidants and healing qualities, it's little wonder this soap family's empire has expanded into a delicious range of organic body products that you can try before you buy at the onsite shop.
Fifteen dollars and several soaps later, I joined the others around a table at Hay Shed Hill Winery for our tour exclusive. For better or for worse we were going to blend our own wine. 'Master' John talked us through how to blend to suit individual tastes then we were left to our own science experiments. The result was a surprisingly tasty mix of Cab Sav and Merlot which we congratulated ourselves with over a gourmet alfresco lunch and amusing game of bocce.

Margaret River produces a mere 3 percent of Australia's wine output but 25 percent of super premium vintages. This means that pretty much every wine you try here is a winner – even when you mix it yourself. Bottles usually range from $17-20 for drink-now wines and $20-35+ for premium wines, but with 12 of us pooling money we were able to take advantage of Hay Shed's discounted dozen, in the optimistic belief they would last until we arrived home.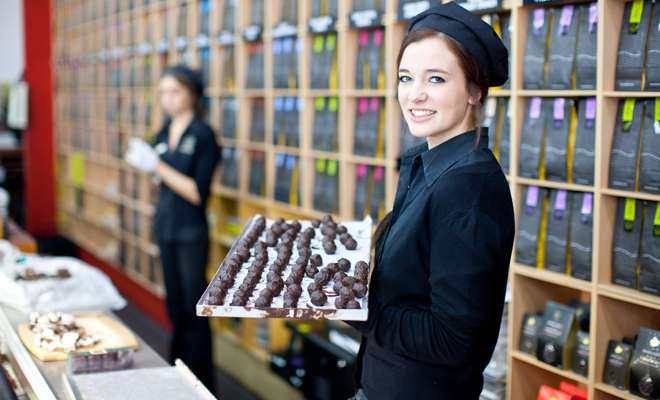 A post-lunch stop at the Margaret River Chocolate Company gave us a window into the chocolate-making process, as well as a chance to pick up some dessert. It's touristy and pricey, but nirvana sweet tooths. Share the cost, and the calories. If you have time, just up the road the Margaret River Providore provides a delectable detour.

The day wound up with one last tipple to try, this time at the Bootleg Brewery, where we toasted to a day well spent. Good food, good wine, and good company in equal doses. Cheers.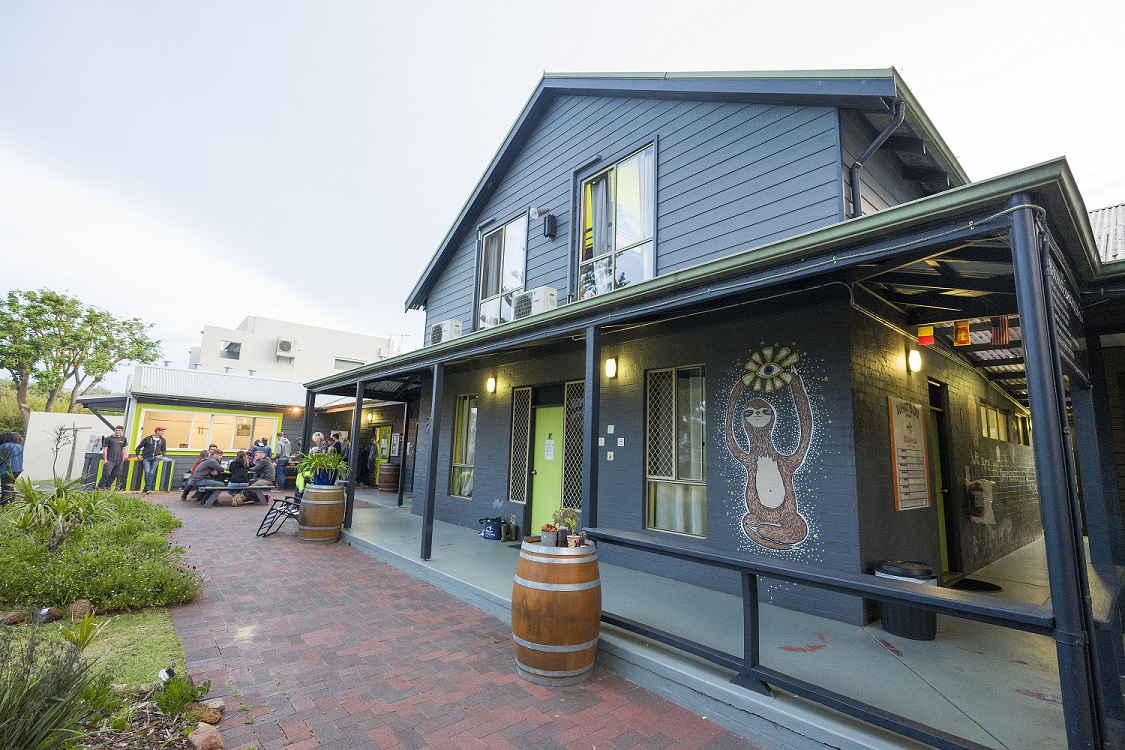 YHA Dunsborough
YHA Dunsborough is the ideal base to enjoy Margaret River. Close to the vineyards, amazing coastline and unspoiled national parks, you'll love it.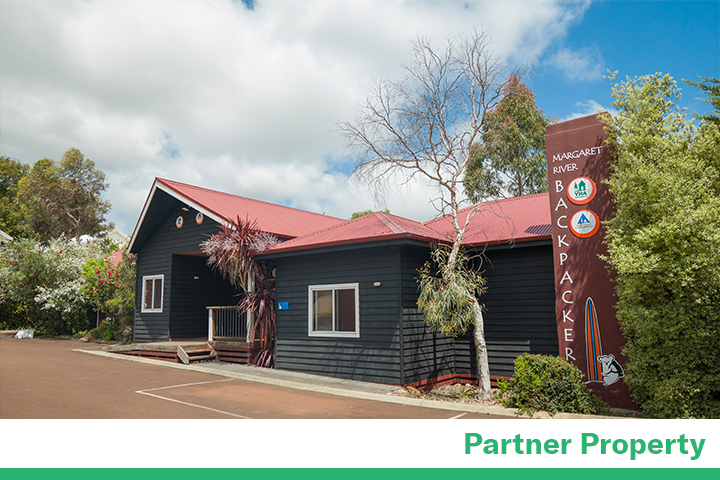 Margaret River Backpackers
Margaret River is the travellers capital of Australia's South West, voted by Lonely Planet as one of the top ten regional destinations.