Rediscovering Perth: vibrant art, food and culture
David Whitley finds out that Perth has been reinvented.
Sneaky bars and foodie delights in Northbridge
A few years ago, this dark, unpromising lane in Northbridge would have been just that – a forgotten back passage fit only for storing bins. But Justin Blackford, co-owner of Foodloose Tours, leads to an unmarked door, presses a buzzer and mouths a password he got from a Facebook page earlier in the day. The door opens, and unveils a dark-lit, prohibition-style bar, with hundreds of rums from around the world on the shelves behind the bar. The barman is content to run through them all, offering recommendations based on personal taste and suggesting cocktails made with their own in-house spiced rum. Sneaky Tony's is hardly the easiest-to-find example of what Perth is becoming, but it does encapsulate how the changes are bringing the city to life.
Perth has been many things in the past, but it's safe to say that cool is not one of them. The suburban flight of the 60s and 70s left the city centre as an empty shell after 5pm. A railway line created an ugly barrier between the centre and somewhat seedy nightlife area Northbridge. Then the mining boom came and price tags were notoriously higher than the quality. Justin is keen to show that the sins of the past are now rapidly being atoned for. His food tour through Northbridge is an eye-opener. "It used to be that if you wanted to eat in Northbridge after 9pm, your choices were pizza, kebab or dodgy Chinese," he says. Now, though, he has a long list of places doing something rather interesting to hop between. These include the Northbridge Brewing Company - a shiny and defiantly modern microbrewer, hip late night Asian fusion joints, and little arcades that have filled up with tiny eateries specialising in one thing done well – whether that's spaghetti or waffles.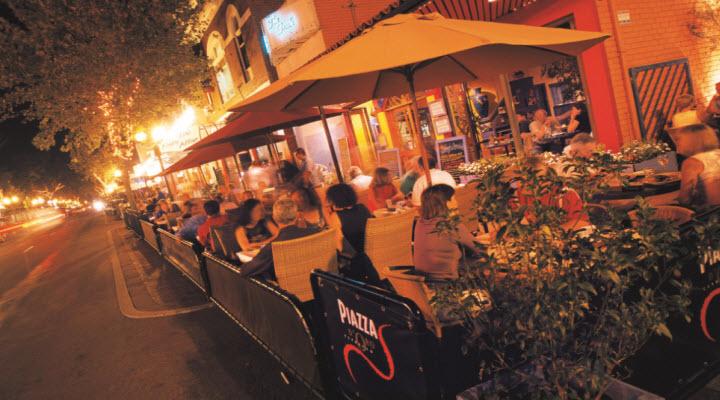 Transformational city projects
Northbridge has become about the joy of the small, but this isn't entirely through the plucky entrepreneurial spirit of the little fish. The resources boom money has given Perth a chance to resculpt itself with a series of major projects.
The headliner amongst these is Elizabeth Quay project, which aims to reconnect the city centre to the river it has inexplicably ignored for so long. The Swan River is tremendously beautiful, but central Perth has always stood back from it, eyeing it warily from a distance over huge, broadly unused lawns. Here you'll now find hotels, apartments, restaurants and malls. Perhaps more significant, though, is the burying of the grim railway line between the city centre and Northbridge. It removes the boundary, creates acres of public space and joins the two together. But the city centre hasn't waited for that marriage to happen. It has harnessed the power of big money for the common good too. According to Adie Chapman of Oh Hey WA, the BHP Billiton headquarters is a good example of how the centre has changed. Before any employees were allowed to step into the shiny glass tower, the developers had to promise to revitalise and fill the old empty buildings around it. This became Brookfield Place, a now buzzing hub of bars and restaurants, such as the Print Hall which was once the printing works for the West Australian newspaper. But it's somewhere you can easily walk past without noticing.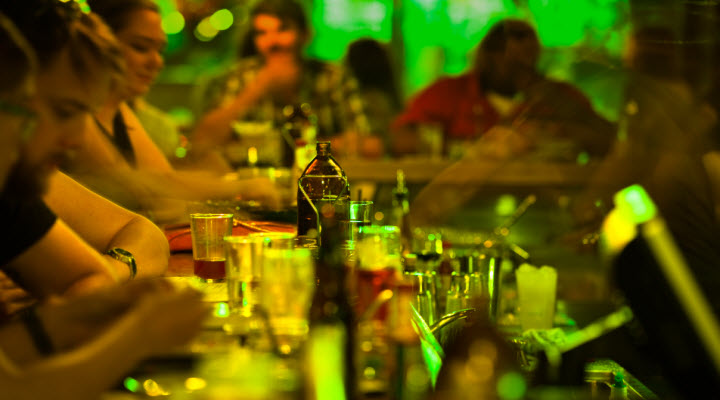 Secret to the best finds
There is a secret to the best finds in Perth. The city has marked the most interesting laneways out by using stone cobbles to create a central strip on the tarmac. If you see such cobbles, it's usually a strong indication that there's something worth exploring down there. Howard Lane, where whisky-focused Helvetica blazed a trail for the city's small bar revolution in 2008, is a classic case in point.
Another factor changing the back lanes is street art, and Wolf Lane is the epicentre for this. Again, intriguing bars and restaurants are clustered there, but it's what's on the walls that really inspires. Some are small Banksy-esque paste-ups, such as the rifle-toting Mary Poppins. Others are easily-missable 'sculptures' like the Lego Jesus above a doorway. But it's the big set pieces that are most impressive. One wall has a giant possum painted on it, courtesy of a Belgian artist whose schtick is that he brings back animals that have been expelled by urbanisation. The art comes courtesy of Form, a Western Australian arts organisation that staged an event called Public in 2014 and 2015. Prominent street artists from around the world were invited over to create something of their choosing on bare walls over a few days. A festival atmosphere was created, with music blaring as locals came to watch the artists at work. It's as far from the image of furtively-sprayed graffiti as you can get – and it's indicative of the way the new Perth thinks.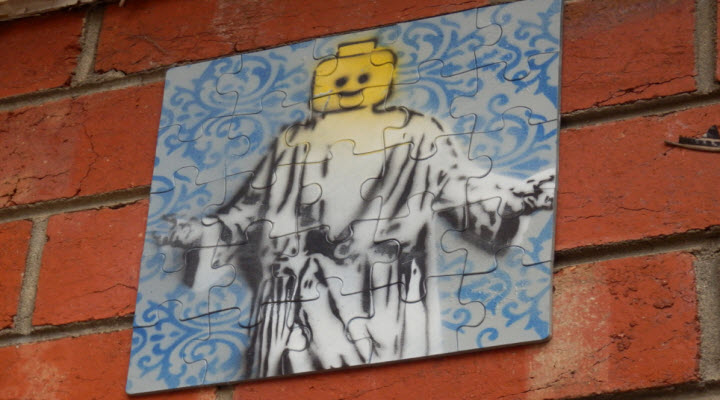 Perspective of the local Wadjuk people
Greg Nannup walks up to the marri tree in Kings Park. "If you mix water with the resin, he says, it will cure just about everything," he says. "It has antiseptic qualities, it stops bleeding and it's good for excema."
The giant hilltop park overlooking the Swan River has long been one of Perth's much beloved stars. But Greg wants to show it in a different way, explaining the perspective of the local Wadjuk people through stories passed down through generations and the native plants that have traditional uses. He seals axe handles with glue made from roo poo, tells how banksia flowers were left smouldering in order to carry fire around, and explains how the site has traditionally been a place for weddings. "People still get married here now," he says. "Land has a purpose, and it will always find a way of being used for that purpose."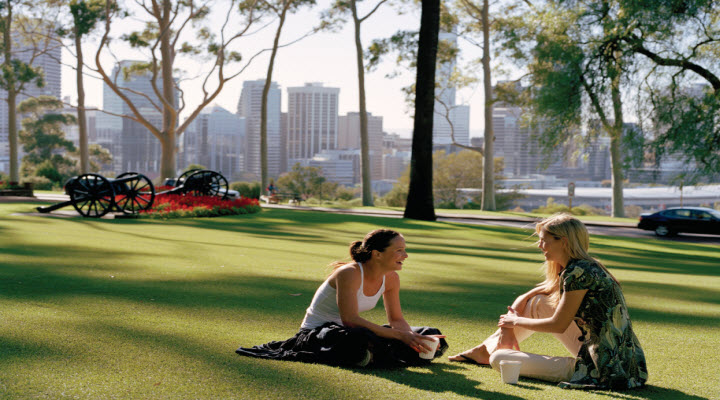 Gold heritage
WA's original mining boom was in the Goldfields, and the Perth Mint keeps the gold heritage running. It's still a working mint, albeit largely churning out commemorative coins and collectors' items. Inside, you can lift hefty gold bars, see one of the biggest nuggets ever mined and - most impressively - watch gold being poured. It goes into a furnace at ferocious temperatures, is poured into a bar shape, then dunked in water to cool it and make it solid again. You'd not want to try that without the Kevlar gloves.
Where to stay
If you're planning a trip to Western Australia, staying at YHA Fremantle Prison near Perth should definitely be on your list of accommodations to consider. This unique accommodation offers an opportunity to experience the rich cultural heritage of the region while staying in a historical landmark.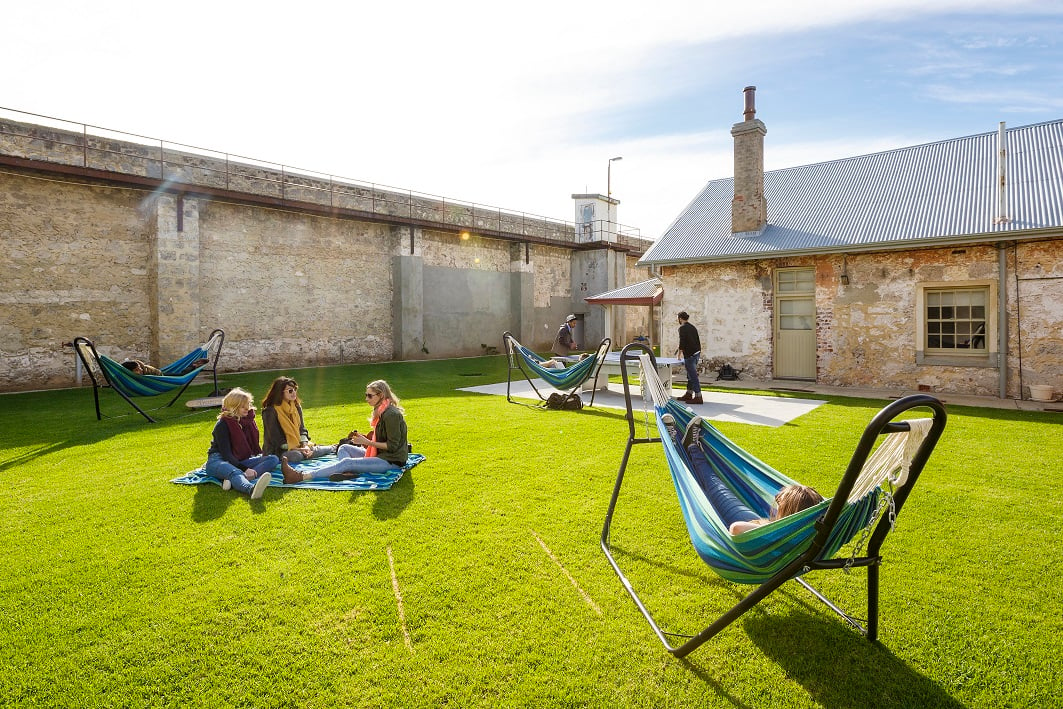 YHA Fremantle Prison
Part experience, part accommodation, spend a night behind bars at the UNESCO-listed YHA Fremantle Prison – a one-of-a-kind piece of convict history.