A Look Ahead to 2022 with CEO Paul McGrath
YHA Australia CEO Paul McGrath joined us in April 2020, a major factor in YHA's resilience throughout the pandemic. Now with more than a year and a half at the helm, we sat down with Paul to discuss what's in store for YHA in 2022…
Evolution of Travel
What are some of the ways that the travel market is evolving that YHA is looking to keep up with this year?
We've had to ensure that we stay focused on the domestic market in the last couple of years, and as a result, we're adjusting our product better to serve the needs of travellers here in Australia. For example – we've converted quite a few of our co-living rooms into family rooms.

I also think that there's a desire for Australians to really get out and travel. The whole concept of the digital nomad is going to be bigger than anyone anticipated, so we're ensuring that we have the right WIFI services and places for people to work. We're launching a pilot program of co-working spaces called Y-Hive, which we're offering membership to, opening in Byron Bay in around March, with Blue Mountains and Brisbane to follow.
We'll also be offering some food and beverage [within our properties]. We know Australians are quite keen on having the ability to buy coffee, food or some alcohol in properties, so that's going to be something you can look out for during your next stay.
And obviously, when international market does come back, we're probably going to have to adjust things again – we've needed to be a bit more flexible in the last couple of years!
YHA in 2022
What are some of the exciting projects on the horizon in 2022?
From a customer point of view, we have a new technology platform called MEWS, which will make our interaction with guests a lot cleaner and simpler. We're also looking at renovating our rooms in a lot of our properties, particularly in our most popular destinations – so brand-new rooms, new layouts for rooms and a more vibrant colour scheme! Then, down the track, we are developing a property at Tech Central in partnership with Atlassian. This property will open in Sydney in 2026 [incorporating a remodelled Railway Square YHA]. We're working on that as we speak, and some of the innovations that we're driving out of the project will filter through to our existing properties as well.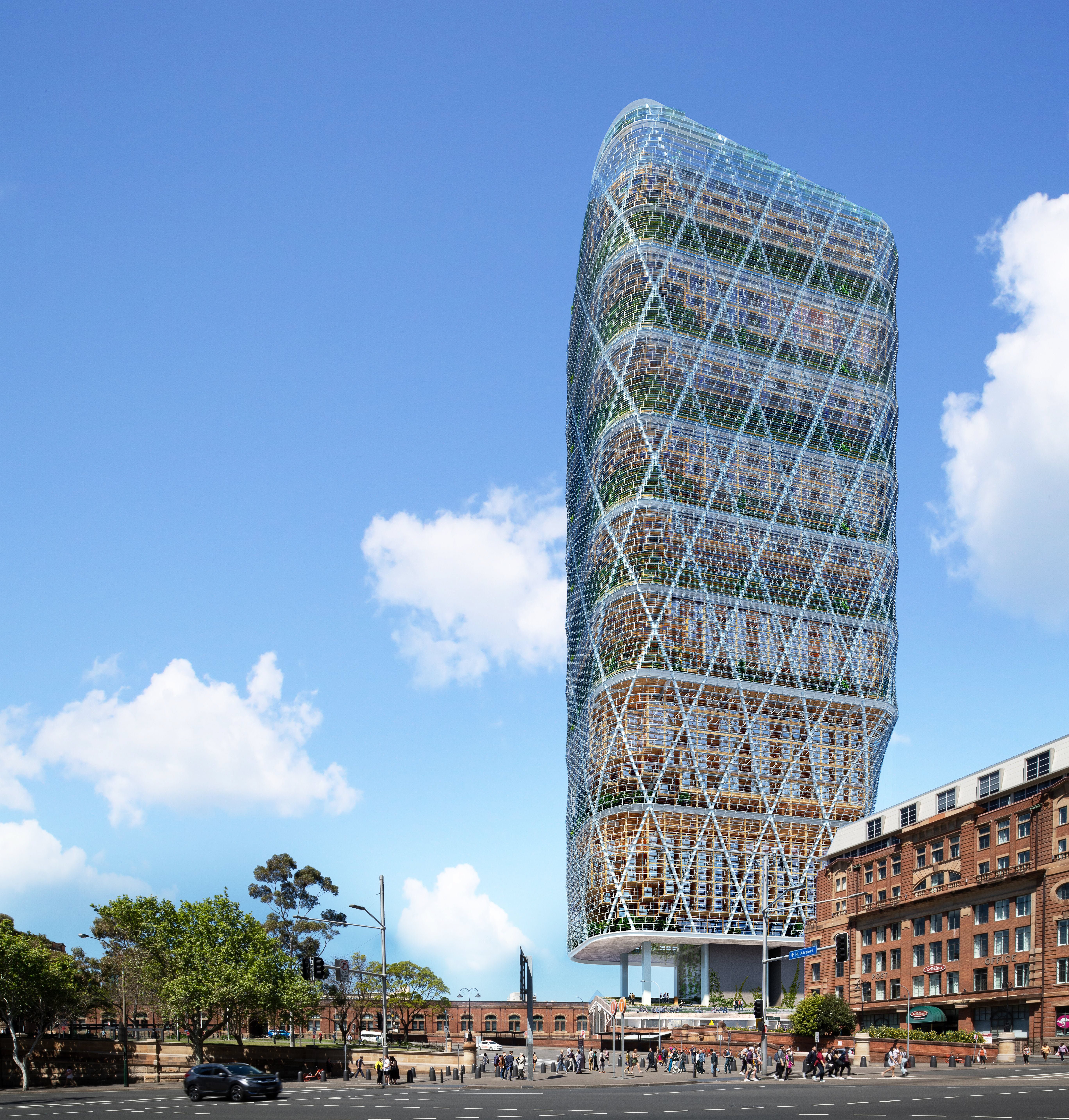 Tech Central
Could you give us any more info about what the Railway Square YHA/Tech Central building will be like?
The building's been designed to be the most sustainable building in Australia. It's a 39 story tower and we'll have levels 1 through to 5. Level 1 will be the co-living area, and levels 2-5 will be rooms, probably around 137 in total, all with private facilities. It's basically a 'property of the future' – hybrid accommodation, with twin rooms, double rooms, family rooms and co-living rooms, plus a bar, commercial kitchen, café, places to eat, and also a big co-working space.

There are different design elements that are more energy efficient, with natural airflow so you're not reliant on air conditioning all the time, and a lot of timber in the building to reduce the amount of carbon consumed. It's also going to be entirely powered with renewable energy. We're super excited about the project!
Sustainability
On the sustainability note, is YHA looking to do more, moving forward, across all of its properties?
Yes, we're developing a sustainability strategy (something every company must have) and that means making sure we conserve and reduce energy, water, and waste throughout our properties. But what we're doing with ours is taking it one step forward: We're pushing further into a regeneration strategy. Sustainability basically means keeping everything the same, and not making it worse, but regeneration is about making things better, and we think we're going to be one of the first [in the sector] to embrace this approach. We believe that we're very well placed to educate our guests (and our people) about the concept and develop initiatives to make them feel part of how we do business.

So what does that look like? Well, it's quite innovative and hands-on for travellers. We'll provide activities that'll allow our guests to say, offset their carbon emissions when they travel. Traditionally, you can buy carbon credits from an airline you travel with to offset your flight's carbon footprint; but we'll give guests the ability to do this with a practical experience like planting trees themselves. If you plant 16 trees, this offsets the carbon emissions of a flight from London to Sydney return. There's a whole range of initiatives like this we're working on for travellers to actually give back, for example providing opportunities to join beach clean-ups and learn about the ocean and pollution, and to help collect plastic out of the water.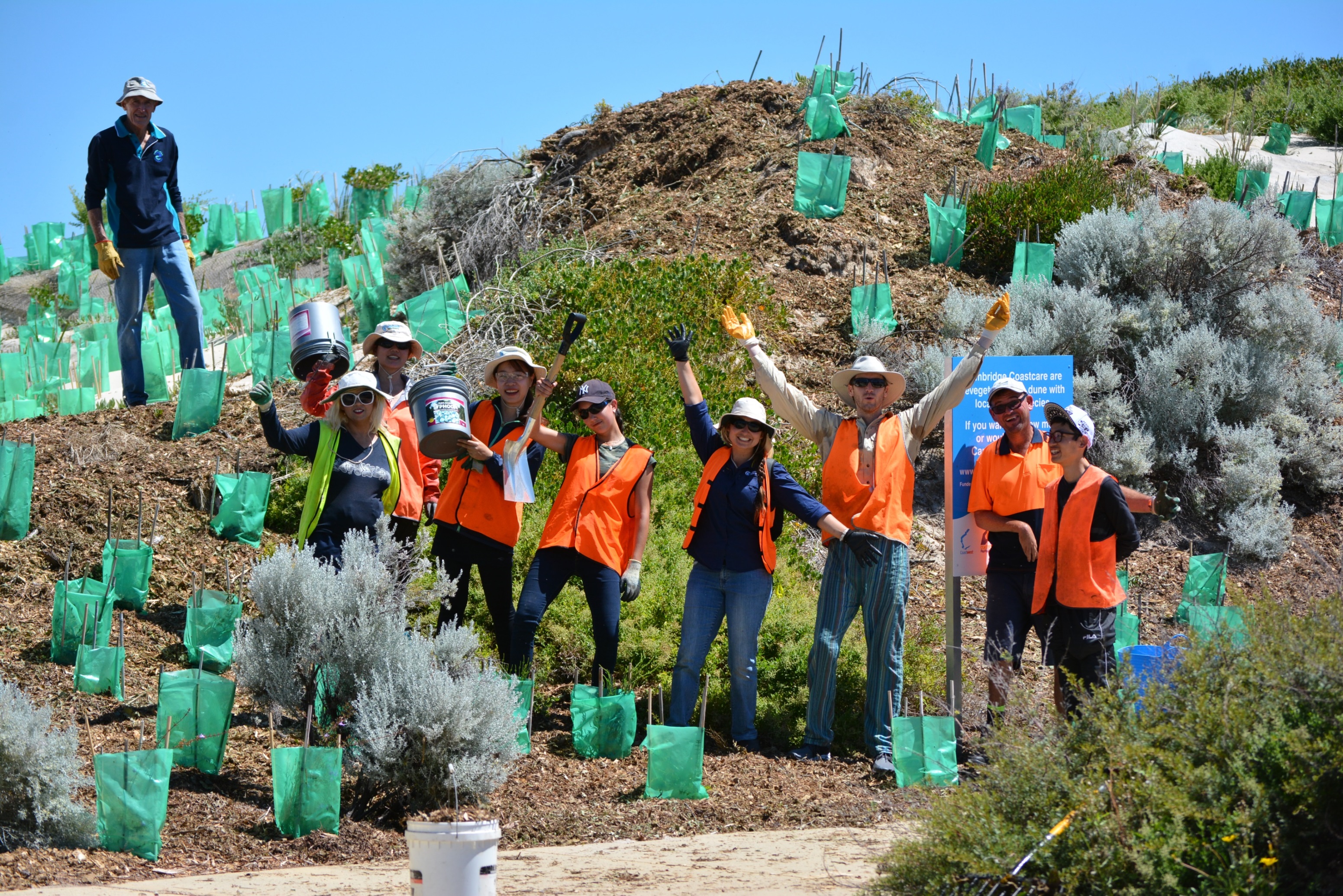 Reconciliation
YHA is currently doing a few things relating to reconciliation… Can you go into a bit more detail about that?
Yeah, sure! What we've felt for a while is that we weren't doing everything we could be doing to educate our staff and guests about Indigenous culture and history in Australia, and to promote opportunities for Aboriginal and Torres Strait Islander people. What we've undertaken is to embrace a process called a Reconciliation Action Plan, or RAP, which is mapping out strategies to meaningfully advance reconciliation. There are many stages within a RAP, and this year we're starting with the first stage (Reflect), which is about setting us up for the future.

Part of the RAP process involves educating our team members about Aboriginal and Torres Strait Islander culture and history, but there's also a whole range of commercial opportunities [that we can explore], whether it's giving contract work to Indigenous firms or buying products from Indigenous agencies. We also want our properties to build relationships with the local Aboriginal and Torres Strait Islander communities, with a view to offering our guests experiences that provide a deeper understanding of Indigenous history and ways of life. For example, going on a walk with a local Elder around their area to learn more about it, or having members of the local Indigenous community come into the property to talk about their Mob and culture.
It's also essential to make sure that our employment strategy is representative of the important role Indigenous people play in our society, so we're keen to have more Aboriginal and Torres Strait Islander people on board, working at YHA. All of this is about embracing the Indigenous community to understand them better and how we can support them.
Covid-19
Finally, what is YHA doing to combat COVID-19?
YHA has undertaken a risk assessment of all our properties in relation to COVID, with a view to keeping our people and guests safe. As a result, we've adopted a range of measures that will make sure our guests can continue to stay at YHA with peace of mind and minimal disruption.

We have introduced a mandatory vaccination policy across YHA, which means all our team members are double vaccinated, and all our guests will need to be too. But we've also implemented extra cleaning protocols, increased signage, extra hand sanitiser, mask-wearing and social distancing policies in line with government recommendations.
As a result of these measures, we've been told by state health departments that what was considered to be a high-risk environment (co-living accommodation), is now considered low-risk. Yes, we have to live with COVID, and we have had some cases, but the message for our guests is that Australia is among the most vaccinated countries in the world, and YHA is a VERY safe place to stay.
Wonderful, thank you so much for the chat, Paul! We can't wait to see everything come to fruition in the year ahead.
Here's to an amazing 2022 in travel!