4 waterfalls to chase along the Great Ocean Road
If there's one thing you've got to do this summer, it's jump in your car with your mates and chase the best waterfalls along the Great Ocean Road.
1. Hopetoun Falls
Located in Great Otway National Park, you'll feel like you're walking through the set of a Jurassic Park movie as you adventure though the prehistoric forest to Hopetoun Falls. There's a look out platform or if you're feeling the spirit of adventure, you can climb down the platform and make your way to the base of the falls.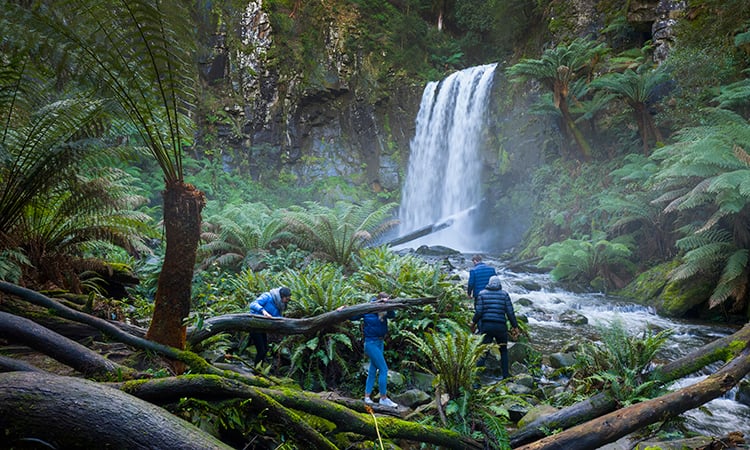 2. Erskine Falls
Water cascades 30 metres down a rocky face in a fern filled rainforest at Erskine Falls just off the Great Ocean Road near Lorne. There are two lookouts for you to observe this towering flow of water – from the top of the falls looking down and from the base of the falls where you can look up and gaze in wonder.
3. Triplet Falls
What's better than one waterfall? Three waterfalls! The water at Triplet Falls cascades down in multiple places across the rock face giving the illusion of multiple waterfalls in the one spot. Super dreamy.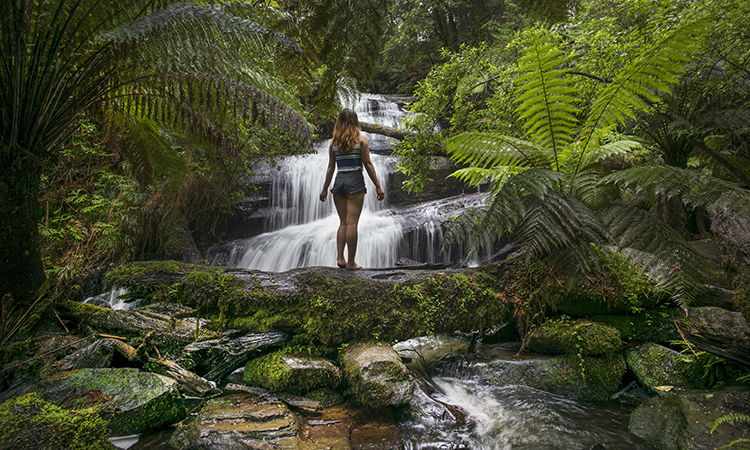 4. Beauchamp Falls
The trek to this waterfall is classified as a moderate to difficult hike, but the end result is like finding that pot of gold at the end of the rainbow – it's truly magical. And because it's such a schlep, you'll find it pretty empty – win!
View this post on Instagram

Ready to chase some waterfalls? So are we. Make Apollo Bay Eco YHA your Great Ocean Road accommodation and you're in the perfect spot for waterfall hunting.
YHA Apollo Bay Eco

Midway along the famous Great Ocean Road, relax by the wood fire heater, and enjoy ocean views from the rooftop at YHA Apollo Bay Eco.