Watch them glow in the field of light
Extended until December 2020, Uluru's Field of Light's swirling and expansive light display is a soulful and transformational experience for every human lucky enough to experience it. Watch your students' eyes dazzle, and their spirits soar.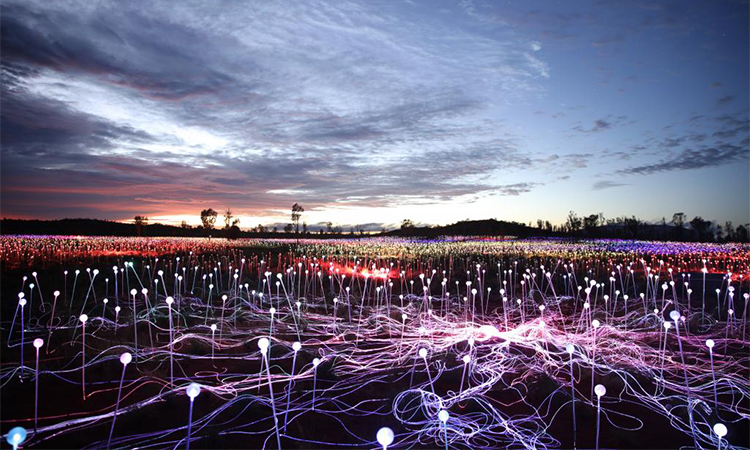 A true spectacle whose traditional Pitjantjatjara name, 'Tili Wiru Tjuta Nyakutjaku', translates to 'looking at lots of beautiful lights' – very apt, indeed. 50, 000 spindles of spherical light come to life as the moon rises and the rock silhouettes. Darkness has fallen, and seven-football-fields-worth of luminosity begins to dance.
Our country's spiritual heartland, Uluru is cosily nestled in the vast and powerful desert – offering a plethora of curriculum-based and life-long lessons to humans – students and teachers alike.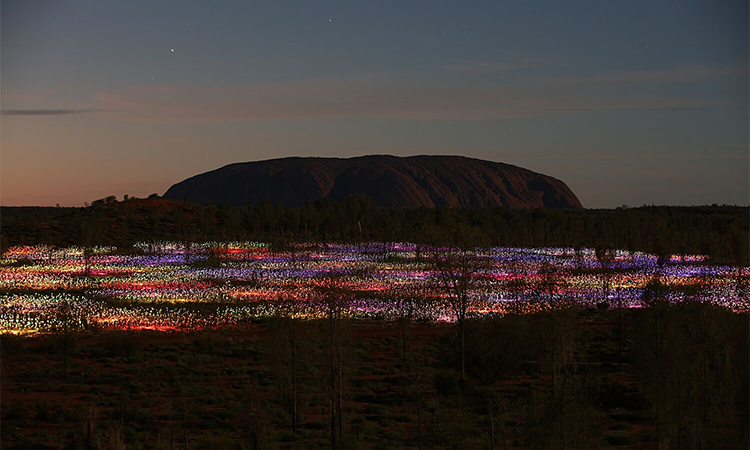 Take your students somewhere that truly glows. Take your students to the real Australia. Stay with Alice Springs YHA.
YHA Alice Springs

Located in the iconic desert town of Alice Springs, gateway to the Outback and Uluru, the historic YHA Alice Springs was once an open-air theatre and still hosts nightly movies.