Elevating the YHA experience: YHA Sydney Harbour's refreshed new look

YHA Sydney Harbour in The Rocks is one of Australia's highest quality offerings in the affordable accommodation space. Recently, major refurbishments to the property's common spaces and rooms and a refreshed modern look have elevated this popular travellers' hub to new heights, all while retaining its authentic traveller-centric feel.

The changes to the common areas are immediately apparent. Guests are now met with a new, slickly presented reception and café area, complete with a convenient self-check in bar.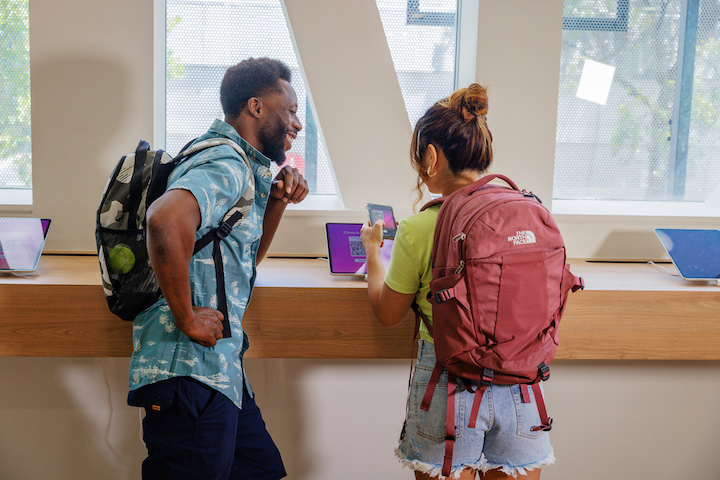 Just beyond, the main communal space has been completely refitted with comfy, modern furniture, including couches, tables and sound-proof booths for co-working. The entire room has also been brightened with new, lighter flooring.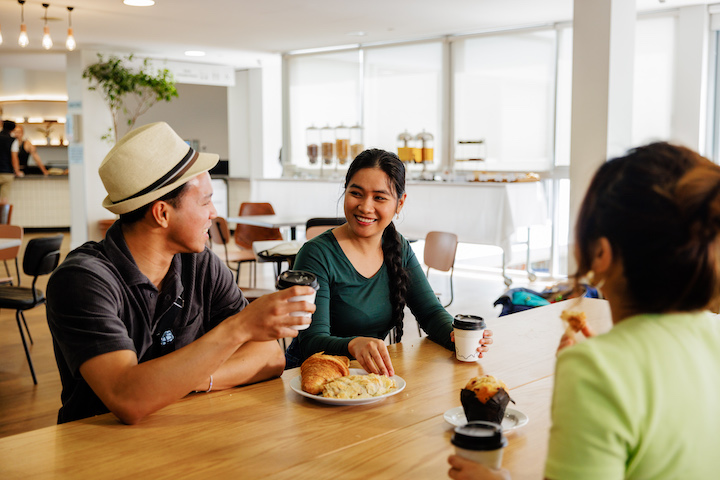 "The refurbishment has completely changed the experience for our guests." says James Oliver, manager of YHA Sydney Harbour. "These shared spaces alone feel like they cater to a wider audience than before, and are much more appealing for people to spend time in.

"It really gives off a feeling that YHA offers much more than a traditional 'hostel', and I think guests will be left with the impression that by choosing to stay at YHA Sydney Harbour, their money has been well spent."

Meanwhile, an overhaul of the harbour-view private rooms has seen them furnished with new carpeting and lighting, 50-inch smart TVs and bespoke Australian-made bed heads and joinery. And for James, this marks an exciting time for YHA.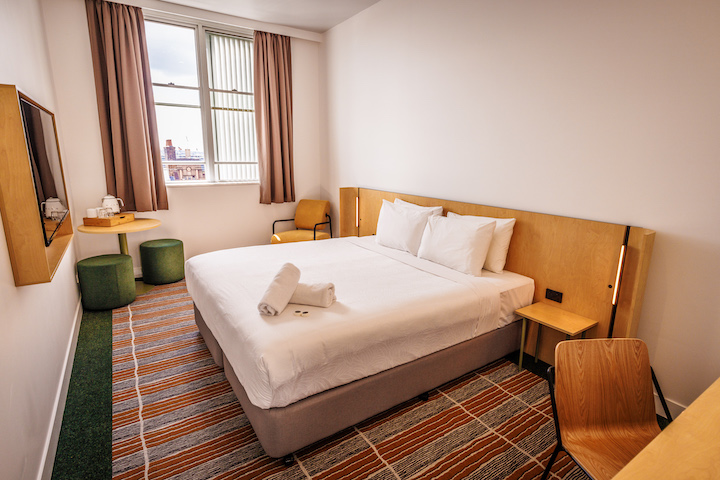 "We're still committed to creating communities and shared experiences for travellers from all around the world, but with our new premium private rooms combining high quality furnishings and Opera House views, I think YHA Sydney Harbour has entered into unknown waters in the Sydney accommodation sector.

"You get everything you'd expect in a hotel room here, plus a rooftop with one of the best views in Sydney, and a great social atmosphere. And all at an affordable price.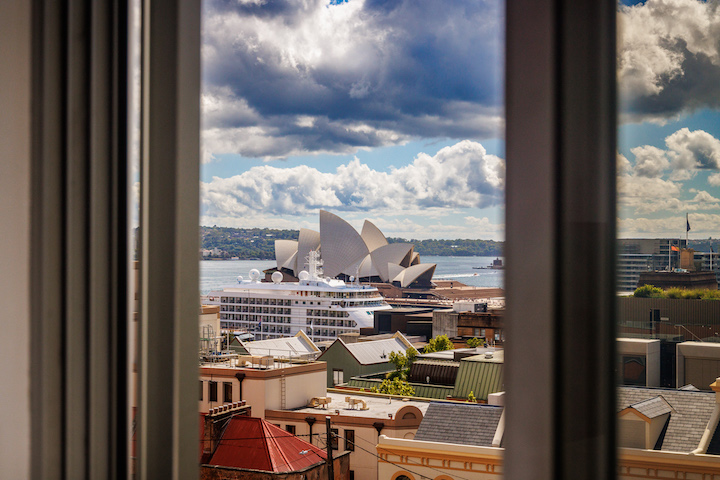 "We'll always be an inclusive place that caters to a very wide demographic, but with these renovations, along with our sustainability practices and facilities, we are developing a unique identity and attracting a different type of traveller – one who perhaps hasn't been properly catered to before."

The latest upgrades are just part one of the revamp at YHA Sydney Harbour, with a brand new rooftop café and bar due to follow in May 2023. Together, these refurbishments will form a kit of parts which is planned to eventually roll out across the network – and if guest reactions in Sydney are anything to go by, they're likely to be very well received indeed.
Full list of refurbishments:


Fully upgraded 21 private 'harbour view' rooms (14 queen and 7 king) featuring:
50-inch smart TVs
Ensemble Australian-made beds with new linens
Bespoke bedheads with integrated lighting and charging
Bespoke desk/robe units
New carpet, painting and lighting
King rooms now reconfigurable to twin rooms
Local Sydney Joiners

Dining area refurbishment with new flooring, paint and lighting as well as large communal dining tables, working booths and banquet seating.
New integrated reception and café areas with self check-in terminals.
Overhauled café menu, new espresso machine, display fridges and speed oven.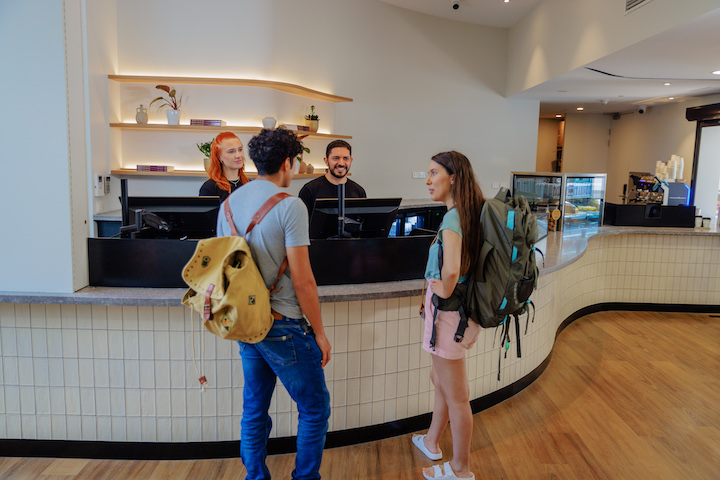 Book direct and save

By booking direct with MyYHA you'll receive our exclusive discounted rates. Sign up or login to get 10% off at select properties.

YHA Sydney Harbour

This modern, sustainable property in The Rocks draws an international crowd with its world-class harbour views of the Sydney Harbour Bridge and Opera House.