Your ultimate guide to Adelaide's insane festival season
For the first few months of the year, Adelaide goes absolutely nuts for festivals. Gardens, bars and venues overflowing with live music, art, food, wine, books, sweet vibes and good times, all waiting for you!
7 February 2020
The quintessentially Melbourne music festival has hit the road and spread its goodness around the country. Sweet tunes, incredible food and #nofomo – that's Laneway in a nutshell.
Why you should go: The line up is sick – hello Stella Donnelly, The 1975, Hockey Dad, we can't wait to see you (and everyone else!).
View this post on Instagram
14 February - 15 March 2020
Fringe Festival takes over Adelaide with a passion this February and March. This open access festival – meaning anyone and everyone can put on an act at Fringe – is a darling of art, music, comedy, dance, theatre, circus and more. You'll be laughing, giggling, dancing and having the time of your life.
Why you should go: It runs for 31 amazing Fringey days so you've got plenty of time to figure out what you're going to see.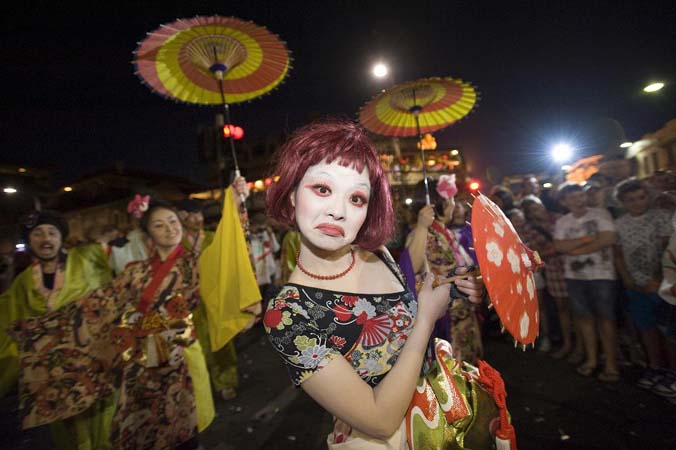 28 February - 15 March 2020
Vying for your attention at the same time as Fringe is Adelaide Festival. It's the older, more serious sibling of Fringe with performances by world renowned artists that'll make you think, that'll have you in awe and that'll leave you wanting more.
Why you should go: You'll be surprised with actually how much you'll enjoy yourself, despite all the highbrow acts.
View this post on Instagram
29 February – 5 March 2020
Part of the Adelaide Festival, Adelaide Writers' Week is a celebration of literature, culture, intellect and ideas. Listen to some of the world's most enlightened minds debate issues, talk politics or weave a tale about life and love. If you love words and love being challenged, this is the festival for you.
Why you should go: Books and the written word are nothing short of astounding and we shouldn't forget to celebrate them.
View this post on Instagram
6 – 9 March 2020
The big daddy of Adelaide's festivals, WOMADelaide is the festival that people from all over the country keep coming back for with good reason. Experience anywhere between 1-4 days of music, art and dance from across the globe in the stunning Adelaide Botanic Park – it's a festival you'll never forget.
Why you should go: Ermmm because YHA members get up to $60 off their tickets – WIN! Select "YHA concession" when buying your tickets here and don't forget to bring your physical card if you've still got one or make sure your digital card is downloaded to your phone to show on the day.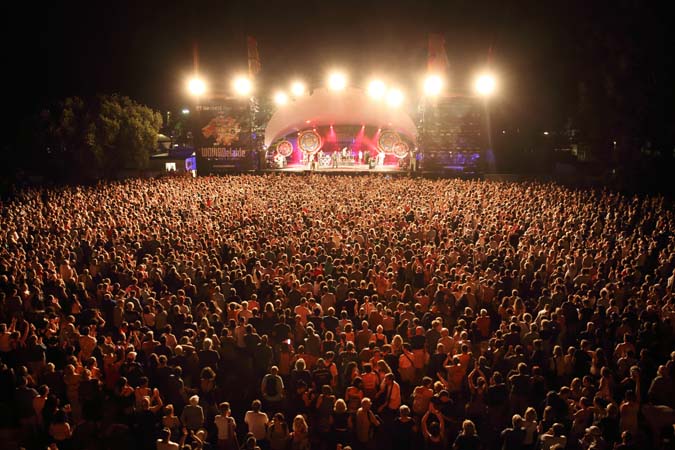 March 27 - 5 April 2020
10 days. 10 amazing days. 10 amazing days of mouth-watering food, of rich wines, of masterclasses, of cooking demonstrations, of dining experiences, of tastings and of produce to buy and use at home. Tasting Australia, we can't wait for you to get here.
Why you should go: Because there's free events too! Food and wine festivals get a bad rap for being exclusive and expensive, but at Tasting Australia, there's something for all budgets.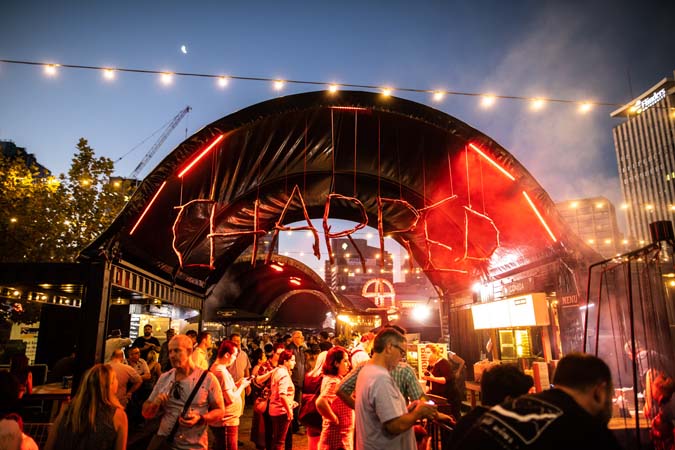 Where to stay in this festival madness?!
Adelaide Central YHA will be your festival hub in Adelaide. Centrally located in the heart of the city, this bright and spacious hostel will take care of you from festival start to end.
Photos: Tony Lewis and Duy Dash
YHA Adelaide Central

Located in the heart of Adelaide, the chilled-out YHA Adelaide Central boasts spacious communal spaces & easy access to all the hotspots & events of South Australia's capital.