7 music festivals worth travelling Australia for
Just because the party isn't coming to you doesn't mean you can't go to the party! Whether your favourite international artist is heading Down Under for the first time in decades, or there's a specific event that you've always been keen to check out, lend us your ear – we've composed our top 7 Aussie music festivals that are worth a trip from afar to see in person!
1. Splendour In The Grass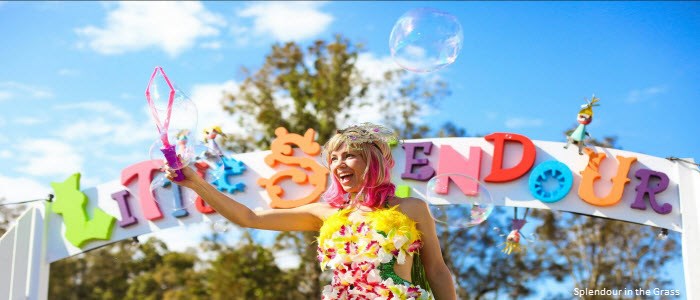 Where: Byron Bay, NSW

When: July

Why: 'A music festival in the middle of winter? Best idea ever!' – Said no one… UNTIL Splendour in the Grass came along. From its humble beginnings in 2001, SITG's popularity exploded and it evolved from a one-day to now a three-day festival. Its impressive line-up is always a good mix of local and international acts like Coldplay, Mumford & Sons, Flight Facilities, and who could forget Lorde's iconic last-minute headliner fill-in for Frank Ocean and absolutely slayed the stage. Being one of the most iconic Aussie music festivals around, a little rain and mud has never ruined the good vibes.

Where to stay: Byron Bay YHA | Cape Byron YHA
2. St Jerome's Laneway Festival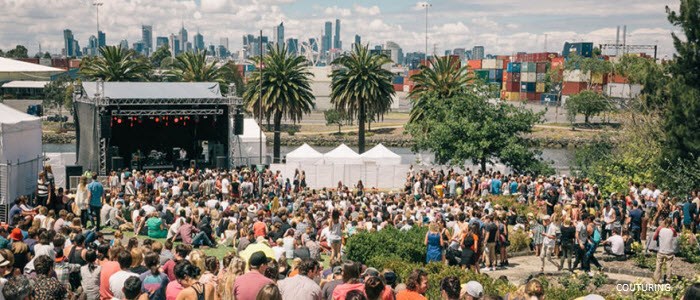 Where: Melbourne, VIC | Sydney, NSW | Brisbane, QLD | Adelaide, SA | Fremantle, WA

When: February

Why: The boutique indie music festival, started in a Melbourne laneway (duh!) back in 2005, now tours five Australian cities and internationally in Singapore, New Zealand and US. From showcasing up-and-coming local talents to hosting a line-up of international big names, Laneway never disappoints. Whether you're a music snob or a newbie bursting into the indie music scene, this is one for the bucket list.

Where to stay: Melbourne Central YHA | Sydney Central YHA | Brisbane City YHA | Adelaide Central YHA | Fremantle Prison YHA
3. Groovin The Moo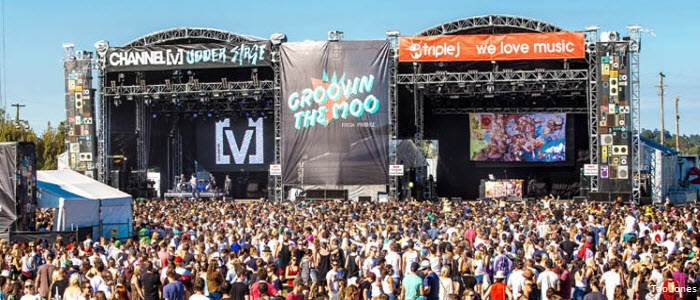 Where: Canberra, ACT | Bendigo, VIC | Oakbank, SA | Townsville, QLD | Maitland, NSW | Bunbury, WA

When: April - May

Why: GTM brings all the city peeps to the (rural) yard. Its founders wanted to create an affordable and engaging music event for young people in regional areas that would be given the same respect as a big city event, and boy did they succeed! GTM is incredibly important for regional youth – it's a rare all-ages festival where you can see teenagers in their favourite band tees enjoying their first festival experience alongside grizzled veterans of the circuit. A very unique experience from the usual scene.
4. Womadelaide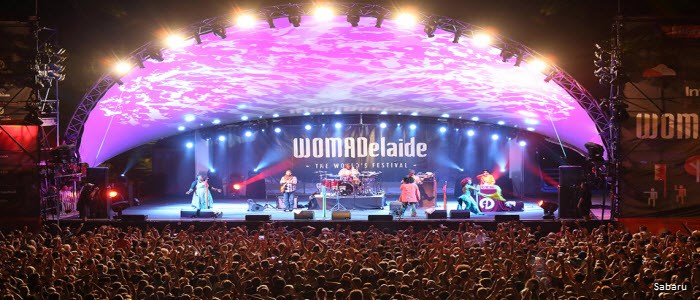 Where: Adelaide, SA

When: March

Why: The whole city of Adelaide comes to life when WOMADelaide comes to town. As its name suggests (WOMAD – World of Music, Arts & Dance), WOMADelaide is more than a music festival. The four-day fiesta attracts over 80,000 punters who gather to fangirl over its massive lineup from around the world and participate in various workshops that enrich the body and soul. You have to experience it first-hand to truly understand this spotlight South Australian event.

Where to stay: Adelaide Central YHA
5. Bigsound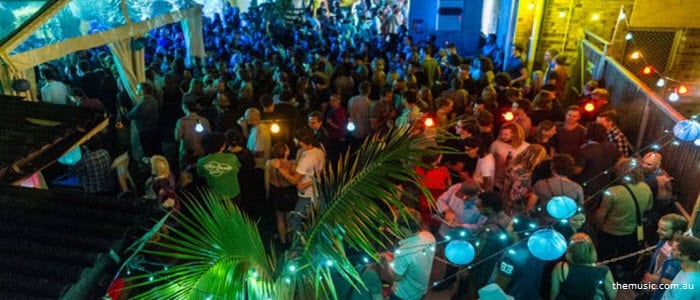 Where: Brisbane, QLD

When: September

Why: Similar to South by South West (SXSW) in Texas, US, BIGSOUND is a 3-day music industry conference-slash-festival that attracts not only musicians and record label delegates, but also a big crowd of music-loving public. By day, the program is packed with inspirational keynote speaker sessions and workshops for music industry representatives, by night, all the stages light up for artist showcase and the public is welcomed to join in and dance the night away. This is the very place the industry insiders scout for the next big thing, so you want to be here to be able to say 'I knew them before they were big' when that local band blows up next year.

Where to stay: Brisbane City YHA
6. Falls Festival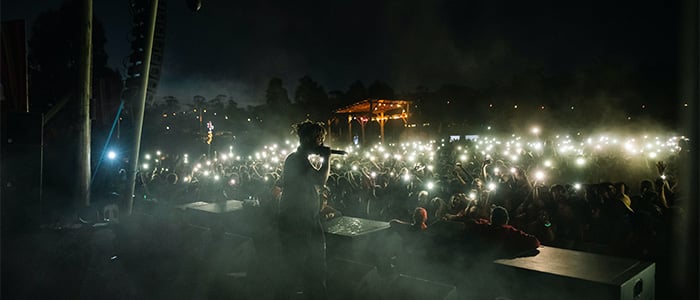 Where: Pennyroyal, VIC | Byron Bay, NSW | Fremantle, WA

When: December/January

Why: Originating in Lorne in rural Victoria and later expanding to include outings in Byron and Fremantle, Falls Festival rings in the new year with a crescendo of sensory stimulation. Boasting a broad line-up of domestic and international artists, and featuring genres ranging from rock and blues to hip hop and electronic music, Falls Festival remains one of the heavier hitters of the Aussie Festival landscape and offers plenty for a music afficionado to lose themselves in.

Where to stay: Apollo Bay Eco YHA | Byron Bay YHA | Cape Byron YHA | Fremantle Prison YHA
7. Dark Mofo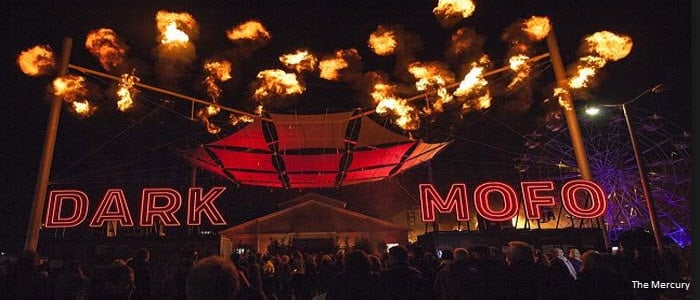 Where: Hobart, TAS

When: June

Why: Another winter festival, another must-do! Takes place in Hobart's renowned MONA (Museum of Old and New Art), Dark Mofo is the largest contemporary music festival in Tasmania that showcases a wide range of art forms beyond music. Some describe it as the 'Burning Man of Australia', you'll have to see it to believe it. You better make travel and accommodation plans early for this, as over 100,000 flocks to this festival, only early birds get a bed.

Where to stay: Hobart YHA