Recycling & waste minimisation
We believe in the afterlife. Besides recycling stations and swap shelves at every property, we're always looking for other things to recycle – from composting to recycling whole buildings!
Recycling and composting
Paper, cardboard, glass bottles, plastics, aluminium and steel cans are all collected for recycling at YHA properties. Many properties will also collect your batteries and unwanted clothing for recycling. Several have shelves for unwanted items for guests to leave for another guest to use, while many collect organic waste from the kitchen for composting worm farms or (in the case of YHA Apollo Bay Eco) feeding resident chickens.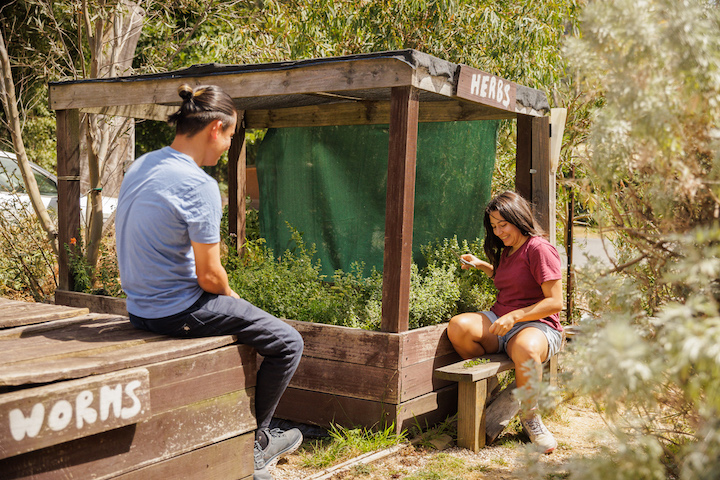 Eliminating the sale of
bottled water
YHA properties are pretty easy-going places, but one ugly item has made its way onto the 'banned' list: single-use plastic water bottles.

Australians consume 600 million litres of bottled water each year, and the gas-guzzling process of producing, packaging, transporting and refrigerating it all churns out 60,000 tonnes of greenhouse gas as emissions annually – the equivalent of 13,000 cars on the road for 12 months. Bottled water has a carbon footprint 300 times greater than the clean, free water we're lucky to have plumbed into our buildings. And then there's the 1000 years PET products take to break down in landfill.

To help fight this, in 2014 YHA Australia stopped selling bottled water in our operated properties altogether, installing chilled water fountains for guest use and making quality reusable water bottles available for purchase instead. As a result, we have removed an estimated 40,000 plastic water bottles from circulation each year, saving 80kg of non-recyclable waste and 240kg of CO2 emissions annually.
Other waste minimisation initiatives
In order to minimise the waste at our properties, we are have implemented other initiatives at properties across Australia, including;
Dual bins in every room for recycling and other waste
Recycling, organic waste and general rubbish bins in guest kitchen
Recycling of paper, glass, plastic, aluminium, batteries, light bulbs, toner cartridges and clothes (donated to charities)
Swap shelves for guests to leave things they don't want and 'free food' shelves in kitchen
Biodegradable cleaning products
For the detailed initiatives at each property, check out the Sustainability tab on our each of our sustainable properties.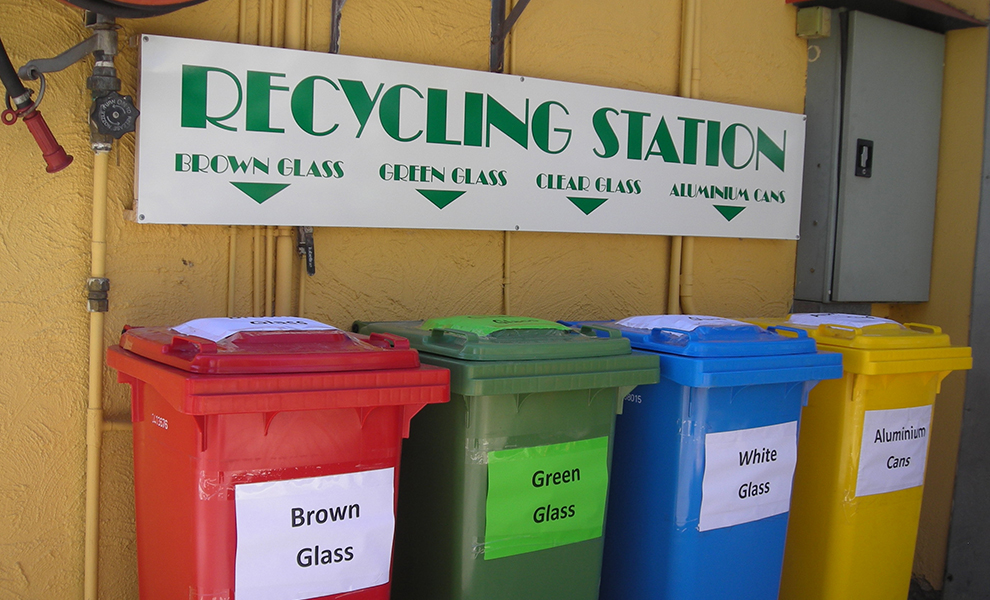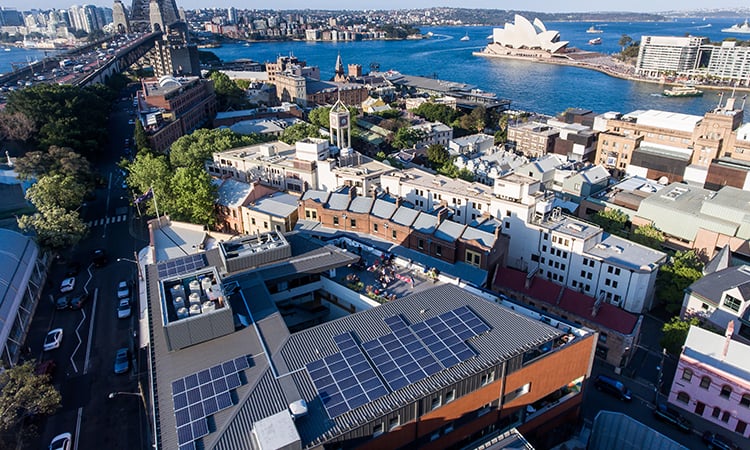 Sustainability at YHA
Properties across our network feature energy-efficient and water-saving features like solar panels, rainwater tanks and recycling facilities.