Experience Australia
We have been in the travel game for over 80 years, so we know a thing or two about creating amazing experiences. Check out our wide range of carefully curated travel and tour options, delivered by only our favourite tour operators (and tested by us).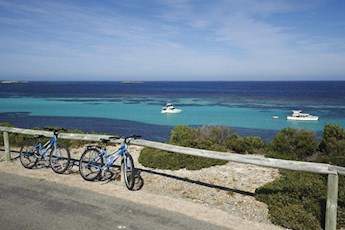 From $114
Enjoy the pristine beaches and crystal-clear waters and meet the famous Quokkas!
From $89
You can now visit one of Western Australia's must-do attractions! Visit the Willie Creek Pearl Farm on this truly awesome half-day tour from Broome!
From $495
The only place in Aus where you can swim with whale sharks! Enjoy close encounters with loads of marine life including dugongs, turtles, dolphins, and even manta rays.