10 Best Experiences in the Northern Territory
The unique, iconic area that is the Northern Territory is home to endless life-changing and mesmerising experiences guaranteed to stay with you forever. To help you get the ball rolling, here are the top ten things to do in the NT!
1. Paddle a canoe through Nitmiluk Gorge
Located some 30km northeast of Katherine in the Top End region of the Territory, Nitmiluk National Park is home to some of the region's most impressive gorges, as well as an abundance of Aboriginal rock art. Two of the highlights of the park are Leliyn (Edith Falls) and Nitmiluk Gorge, also known as Katherine Gorge, which is best experienced from the water.

Rent a canoe to explore these calm waterways, which wind in and out of the shadow of the surrounding cliffs. This is serene way to see the area, and the sensation of gliding over the still, clear water of the gorge makes for a pretty unforgettable experience. Nice to know: While this region of the Territory is technically within saltwater croc range, you won't find any in the gorge itself, which is carefully managed by the park rangers during dry season (the only time of year you can visit) and monitored to keep the scaley animals out.
2. Chase waterfalls at Litchfield National Park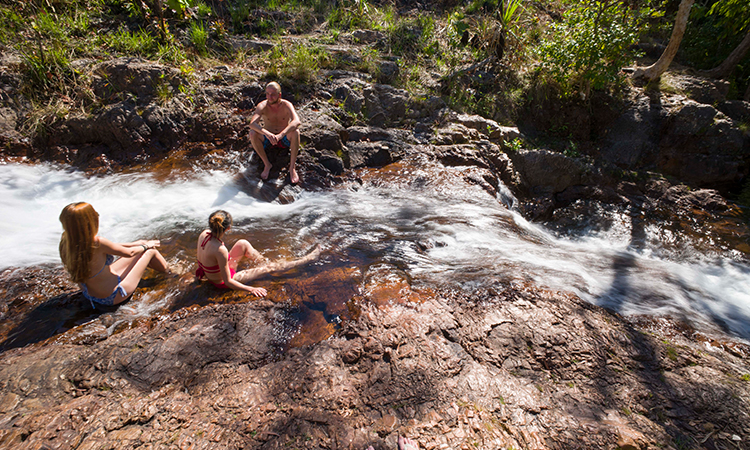 Drive two hours south of Darwin via the Stuart Highway, and you'll reach the wondrous Litchfield National Park. Covering approximately 1500 square kilometres, Litchfield is part of Wagait traditional Indigenous lands. You will be surrounded by unique flora and fauna - spot kangaroos, wallabies and maybe even dingoes, as well as gorgeous birds including black kites, the yellow oriole, figbird and rainbow bee-eater. But the highlight of this area is definitely the crashing waterfalls: Wangi Falls, Tolmer Falls, Florence Falls and Buley Rockhole, just to name a few.

Depending on the time of year, these spots also make tranquil swimming holes, where you can float miles away from the rest of the world surrounding by monsoon forest. Surprisingly, magnetic termite mounds are a popular attraction. Standing up to two metres high and up to 100 years old, these odd formations were built by thousands of termites, with a north-south orientation that controls the temperature inside the mounds, and minimises exposure to the sun.

You can also view historic ruins at Blyth Homestead, a great example of tough pioneer life in outback Australia. Have some cash to splash? Seeing Litchfield by helicopter tour is an experience like no other. Each year the park attracts over 260,000 visitors, and you should definitely be one of them.
3. Channel Crocodile Dundee at Kakadu National Park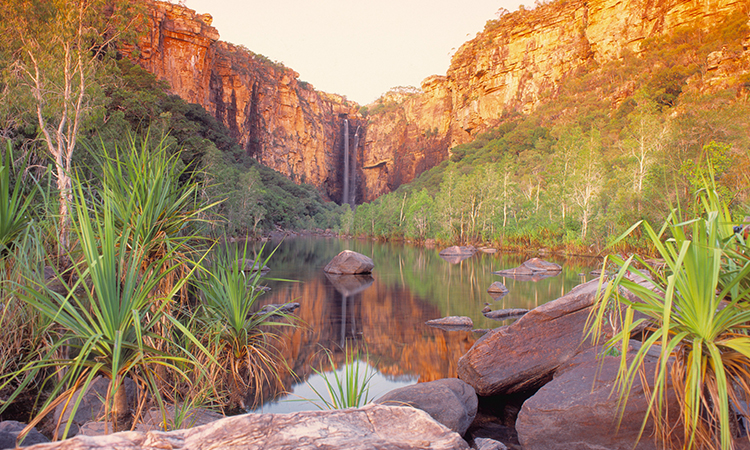 A three-hour drive east of Darwin, you'll find the World-Heritage Listed Kakadu National Park, all 19,804 square kilometres of it! Before 1986, hardly any Australians had ever been to Kakadu, let alone internationals. Then came Crocodile Dundee, which catapulted this spot into stardom. The Park is about to undergo a $200 million makeover, so now is the time to visit.

In Australia's largest national park, you'll find lush rainforest, rock art galleries up to 20,000 years old, cascading waterfalls and stunning wildlife. Of Kakadu's many waterfalls, Jim Jim Falls and Twin Falls are the most famous – accessible only by 4WD, it'll be worth it when you reach the white sandy beach and cool water. If you're a Crocodile Dundee fan, you can follow in the steps of Mick Dundee himself. Start in Ubirr in Northern Kakadu – where Mick climbed to the top of a rocky outcrop, then declared it's "never-never country." Here, you can see the most spectacular rock art in Kakadu. Then cross the East Alligator River and travel into Arnhem Land, where Mick hypnotises a water buffalo (do not try this. Please).
4. Connect with the land at Uluru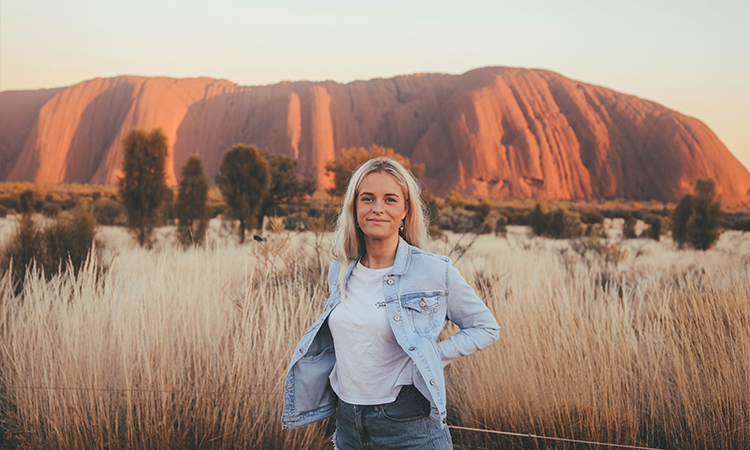 Sacred to the Pitjantjatjara Anangu people and over 600 million years old - Uluru isn't just a rock. The area is home to an abundance of springs, waterholes, rock caves and ancient paintings, and the rich history and cultural significance of this area is tangible. The sandstone formation stands 348 metres high (with almost 600 more metres of it hidden below ground). Uluru is notable for appearing to change colour at different times of the day and year, most notably when it glows red at dawn and sunset. The best way to say Uluru is by circumnavigating the 10 kilometre base of Uluru - where you can take breaks to relax near waterholes, find the shade of a tree or a hidden cave.

As an area of deep signficance to Indigenous Australians, climbing Uluru is prohibited, and certain sections cannot be photographed. An excellent way to see Uluru would be to take a walking tour led by traditional owners of the area, where you'll learn about local flora and fauna, bush tucker and Aboriginal dreamtime stories of the area. More than 415 species of native plants, 21 species of mammals, 178 species of birds and 73 species of reptiles call this area home. Visit the Uluru-Kata Tjuta Cultural Centre as a starting point - then explore from there.
5. Take the Explorer's Way road trip from Adelaide to Alice
This famous long-haul road trip is all about the journey, baby! The Explorer's Way route between the bottom of Australia to the top is the definition of The Great Australian Road Trip. Long stretches of road, red sand and tough conditions await you, but as long as you come prepared, you're guaranteed to have a life-changing experience.

There's over 1500 kilometres between Adelaide and Darwin and so much to see and do on the way - it's recommended you spend at least two weeks travelling this road. From Adelaide, your first stop should be Coober Pedy – an underground town known as Australia's opal capital. Continue on to Uluru. From there, it's a shorter drive to the famous outback town of Alice Springs. You wanted to experience the true Aussie outback you saw in the movies - taking the Explorers Way is how you'll find it.


6. Experience a northern sunset and thunderstorm
You've probably been advised not to visit up north during the "wet" season of November to April, but everything is cheaper, less crowded and you're in for some truly unique experiences. One of the main reasons the wet season is so amazing is all down to Mother Nature - the sunsets and frequent thunderstorms that occur during this period are truly spectacular. The constant rain acts as a cleanser to help clear out pollutants out of the lower parts of the atmosphere, meaning the colours are more vibrant in the wet season.

These thunderstorms are also a relief after a humid day, and you'll come to look forward to the breathtaking lightning displays that accompany them. You may even be lucky enough to see rainbows start to pop up amongst the layers of stormy clouds! Visiting during the dry season? Not a problem!


7. Wear drag at Kings' Canyon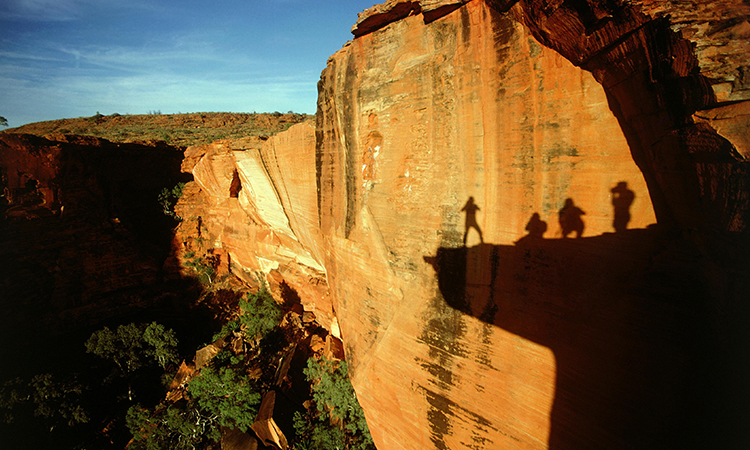 Okay, you don't have to wear drag – but it should be noted that Kings' Canyon provided the dramatic setting for one of Australia's most iconic movies ­The Adventures of Priscilla, Queen of the Desert! Forget the Grand Canyon – Kings Canyon is guaranteed to knock your little socks off. With a home in Watarrka National Park only 3 hours from Uluru, this spot is just as majestic as the big red rock. Rise before the heat, and watch the sun come up from the top of the Canyon, whose walls are over 100 metres high.

The six kilometre Rim Walk traces the top of the Canyon and takes three to four hours to complete. Halfway during the walk, a detour descends to the Garden of Eden, a permanent waterhole surrounded by plant life. Birds that can be seen include the peregrine falcon, zebra finch and grey-headed honeyeater. Visit at night for some of the best views and enjoy another unique outback dining experience.


8. Try some bush tucker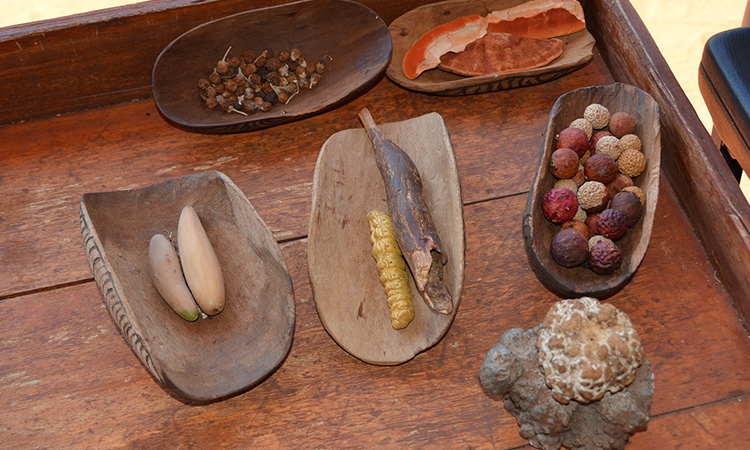 Bush tucker refers to a huge range of meat, plants and fruit that Aboriginal Australians lived off through their hunter-gatherer lifestyle for over 60,000 years. Through trial and error, they came to understand what they could and couldn't eat, how to prepare the food and which items were toxic to consume as food, but had healing properties as medicine. Common bush tucker foods include witchetty grubs, honey, kangaroo meat, crocodile meat and yams.

In the area of medicine, squashed green ants remedied the flu, while sap from wattle trees could help cure a headache. Many Aboriginal people in the Northern Territory still live off the land as they have for thousands of years, so there is a number of tours you can take to see how it's done.

Led by a local guide, you can learn how to gather bush foods and cook them by the campfire at sunset. If you don't rate your gathering ability, there are plenty of restaurants that serve bush tucker favourites, such as the Aboriginal Bush Traders Café in Darwin and Red Ochre Grill Restaurant in Alice Springs. The best part? Bush tucker is not only delicious and fresh, it's super healthy!


9. Learn about the world's oldest continuous culture – Aborigial Australians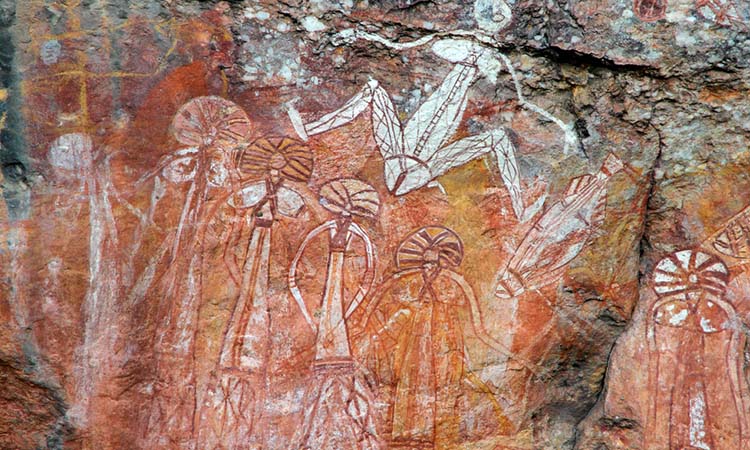 The Aboriginal history of the Northern Territory is evident in almost every item on this list, but there are other ways you can get a more in-depth experience. Darwin's art galleries are an excellent starting point – start with the Museum and Gallery of the Northern Territory before visiting locally owned indigenous art galleries, where you can meet the artists face-to-face.

Similarly, the Museum of Central Australia in Alice Springs is a must-do, featuring rare archival footage and collected objects from indigenous ceremonial life. Making an effort to take tours with an indigenous guide will give you the best possible insight into the rich history of the Northern Territory. Even just spending time in the Northern Territory will leave with a greater appreciation of Australia's indigenous history and why we must do everything we can to preserve it.
10.
Discover majestic cliffs and pools in the West MacDonnell Ranges
Known as Tjoritja in the local Arrernte dialect, the West MacDonnell Ranges are a scar of mountainous terrain to the west of Alice Springs littered with jagged gorges, magnificant cliffs and refreshing natural natural pools. This captivating, rugged landscape offers some precious patches of shade within its canyons and is the perfect daytripping spot for long walks and hikes, bike riding and swimming (there aren't any crocs this far south, you'll be glad to know).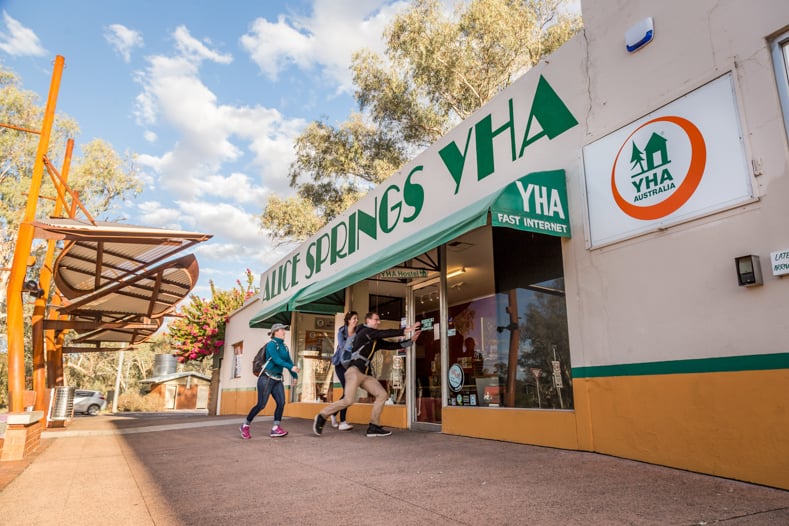 YHA Alice Springs
Located in the iconic desert town of Alice Springs, gateway to the Outback and Uluru, the historic YHA Alice Springs was once an open-air theatre and still hosts nightly movies.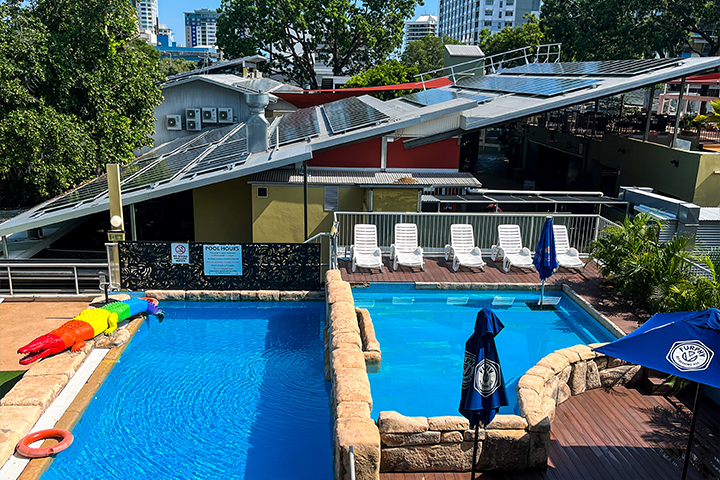 YHA Darwin | MoM Darwin
Vibrant, modern and social YHA Darwin | MoM Darwin is located in the middle of the Darwin CBD and boasts a massive sun deck, pools & private and co-living rooms.