Two adventurers' tale of Hobart
South Australian adventurers Harry and Jordan Vick explored Tasmania, using Hobart YHA as a base. See what they had to say about their time in the Apple Isle!
Tassie. Where do we start?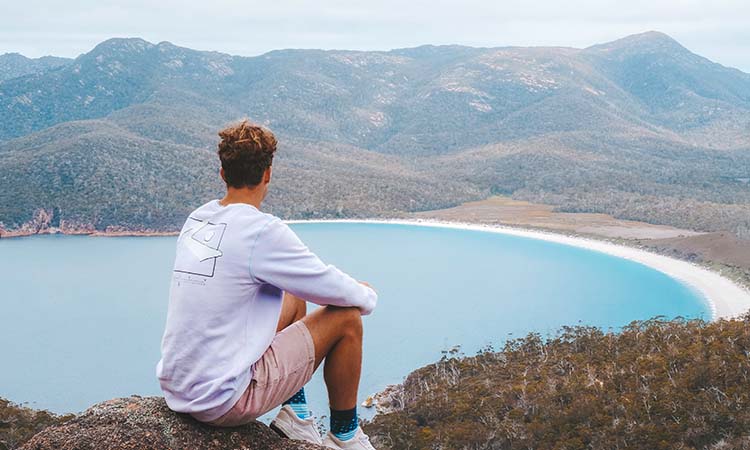 Wineglass Bay
First thing that comes into mind is a tiny island off the south of our country. But, that place is more than little.
Tasmania boasts some of the most vibrant colours, jaw-dropping views and fluorescent waters. We can almost promise, that you'll fall in love with nature over and over again.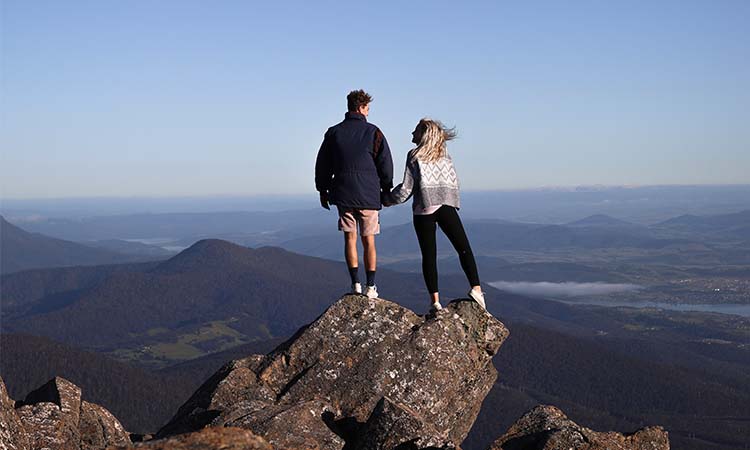 Mount Wellington
But trust us, Tassie isn't only for the nature lovers. It's for the adventure seekers, the food critics, the arty-types, the backpackers, the snowboarders, and the sun-bakers. I guess the diversity of Tassie, is what makes Tassie, Tassie.
Firstly though, don't make your trip over without a car. We suggest hiring one. Because, my goodness, the national parks will blow your socks off. All 19 of them! They're a good distance drive away, and every day is a road trip, but these trips always end in big rewards. Grab a coffee from a local cafe on the way and sit back and relax and watch the landscape unfold.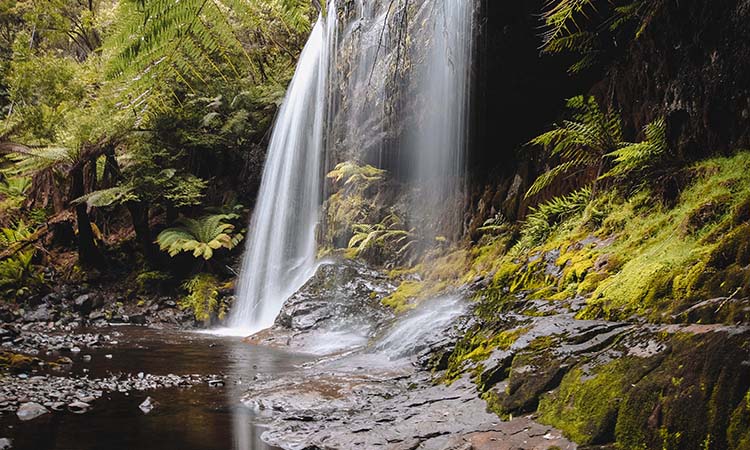 Russell Falls, Mt Field National Park
On our trip, we had Hobart as a base. This is where we stayed each night. And each night was spent out on the wharf grabbing something to eat at the range of cultural food that line the wharf. Make sure you finish the meal with an ice-cream and watch the sunset over Mt Wellington. Get an early night though, because you don't want to miss the sunrise from the summit of Mt Wellington.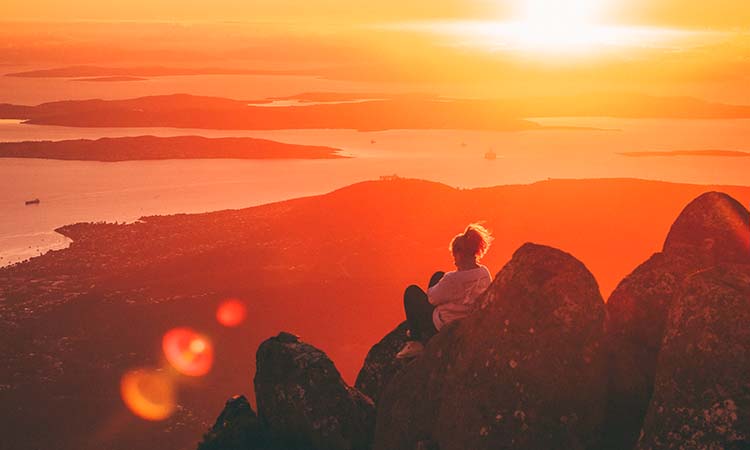 Sunrise, Mount Wellington
Some hot places you HAVE TO visit when you got to Tasmania:
Mt Field National Park (waterfalls, rainforests, hikes)
Royal Tasmania Botanical Gardens (greenery, cafes)
Port Arthur (history, beautiful drive, views along the way)
Freycinet National Park (views, hikes, beaches, Wineglass bay, wowee!!!)
Hobart (obviously)
Bruny Island (a place we didn't have enough time for, but a must-visit, think beaches, white kangaroos).
All in all, we'd definitely be back, but with more jumpers this time!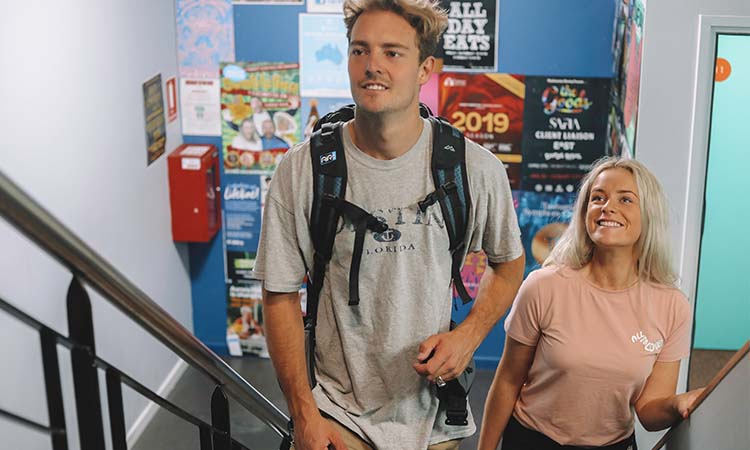 Hobart Central YHA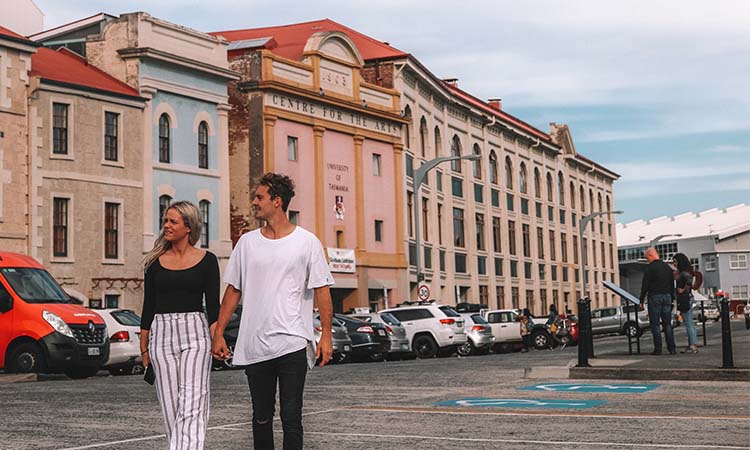 Hobart Waterfront
Ready to explore Tassie? Book now with Hobart Central YHA!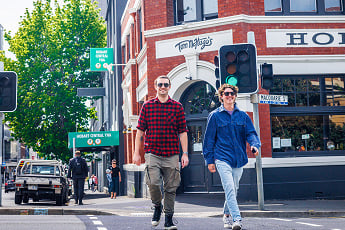 YHA Hobart Central
A perfect gateway to Hobart and the rest of Tasmania, this friendly, centrally-located property is barely two blocks from the waterfront and the city's best cultural attractions.