10 reasons why you should not overlook Tasmania
As far as being underappreciated goes, Tasmania is right up there. The love-heart-shaped island was overlooked by Australia's 2000 Olympic committee when they designed the logo, mainlanders meanly say Tasmanians have two heads, 'twice as clever' retort the locals. Many travellers overlook poor little Tassie too - even Bill Bryson didn't visit in his hilarious travelogue Down Under. Yet, after three visits I can confidently say that Tasmania is easily Australia's most interesting state and possibly the most beautiful too. I don't work for the tourist board, I just really love going down to Tassie.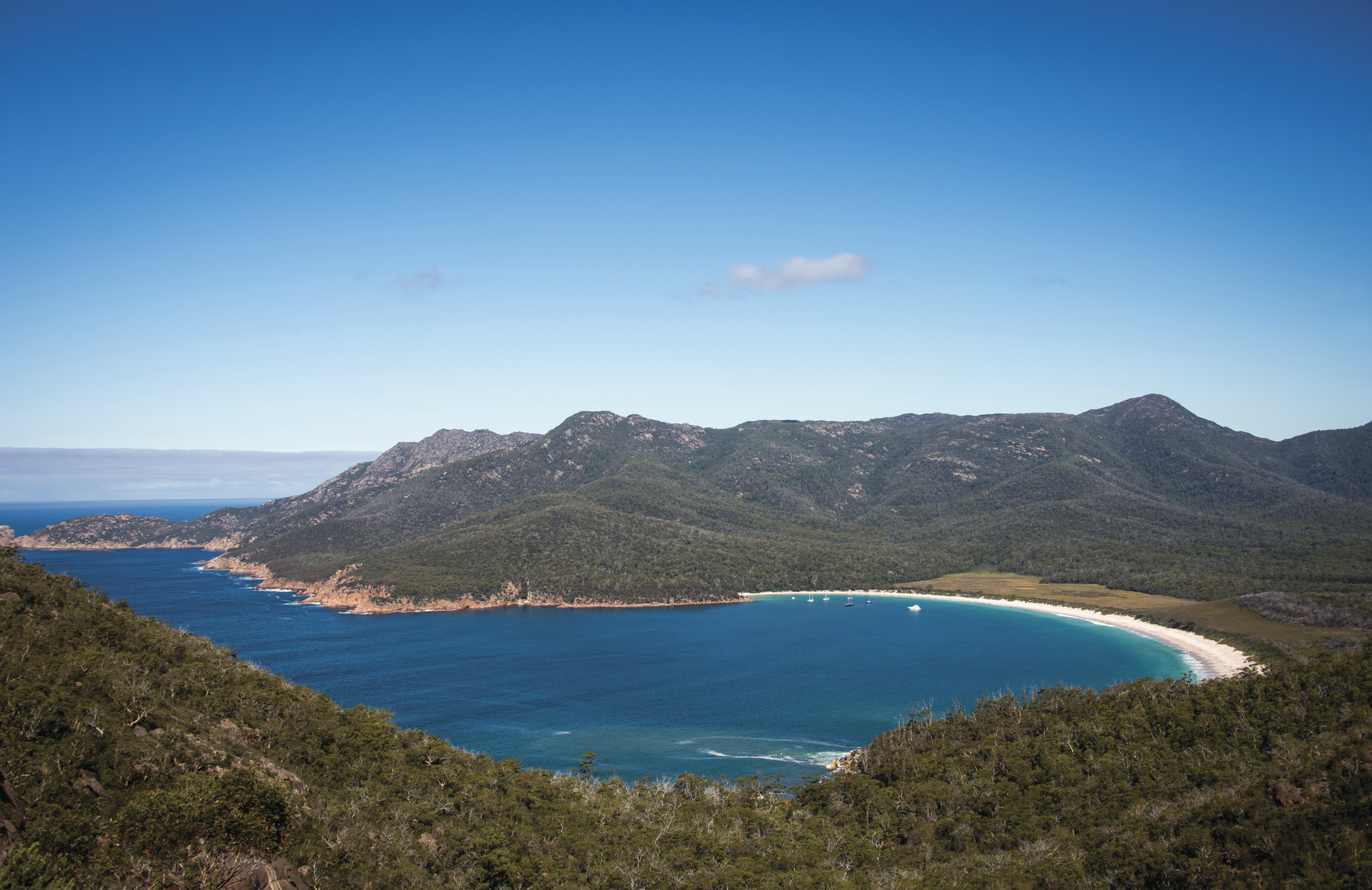 1. Tasmania has Australia's best beach
Sure, if there was a wrestling match to decide the title of Australia's best beach, Western Australia's Coral Bay and Hamelin Bay would be rolling around in the dirt till the end. But at the denouement, a leotard-clan Wineglass Bay would get them both in a vice-like headlock and not let go till they started crying. Freycinet National Park's most famous beach looks like its stolen straight from the Caribbean. A seductive curve of squeaky white sand, with bush on one side and the see-through turquoise sea lapping the other – where dolphins can be seen splashing about most evenings. Camp at the end of the beach and find yourself surrounded by curious pademelons when you wake. It's clearly Australia's most beautiful beach.
2. Australia's second best-looking city
Only second? C'mon, Sydney's the greatest-looking city on the globe. But Hobart doesn't look too shabby in comparison. There's that Rio-esque hills and harbour killer combo, including the towering Mt Wellington, plus those Georgian streets which give it tangible character. There's plenty to do here, too. The charms of Salamanca – its cosy pubs and legendary market – aren't easily fended off. And you haven't mountain biked till you've hurtled down Mt Wellington at break-neck pace. MONA, the Museum of Old and New Art, as short ferry ride from the city, is a world-class, multi-storey gallery that looks over the majestic Derwent River and shouldn't be missed. When I was last in the Tassie capital I met two ex-Sydneysiders who had come on holiday and never returned home.
3. Real wilderness regions
Cradle Mountain. Wilderness is an oft-abused word. Here, wilderness isn't carefully manicured lawns and concrete paths. It's proper, no-roads-for-hundreds-of-kilometres, get-lost-for-a-week, life-changingly spectacular wilderness. Try trekking in the Southwest National Park where the Tasmanian tiger is still thought to roam, or the Arthur River cruise through the wonderful Tarkine region (in the north-west) or the windswept beauty of the far south.
4. Tasmania is a hikers' Valhalla
Tassie is heaven for hikers. The 80km Overland Track, in Cradle Mountain-Lake St Clair National Park, is Australia's most famous bushwalk. It's popular, but for good reasons. Those reasons being the gothic mountain peaks, epic glacier-carved valleys, ancient forests, deep lakes, reams of wildlife and more. The island has 19 – count them – national parks, each with something a little different; beaches, rainforests, mountains, alpine plateaus, well established routes to, well, proper wilderness.
5. Tassie has more wildlife
Ah yes, the wildlife. Many of the introduced mainland pests, such as cane toads, haven't made it down here, so native critters flourish. Pademelons, wombats, platypuses and feisty Tassie devils run rampant. The last time I was in Tassie, it was just for one week (I'd recommend at least two, ideally three), but I saw: a Tassie devil, echidna, pademelons, wallabies, wombats, penguins, dolphins and, most elusive of all, a duck-billed platypus; all in the wild and without going on any tours. I also saw a Tasmanian tiger.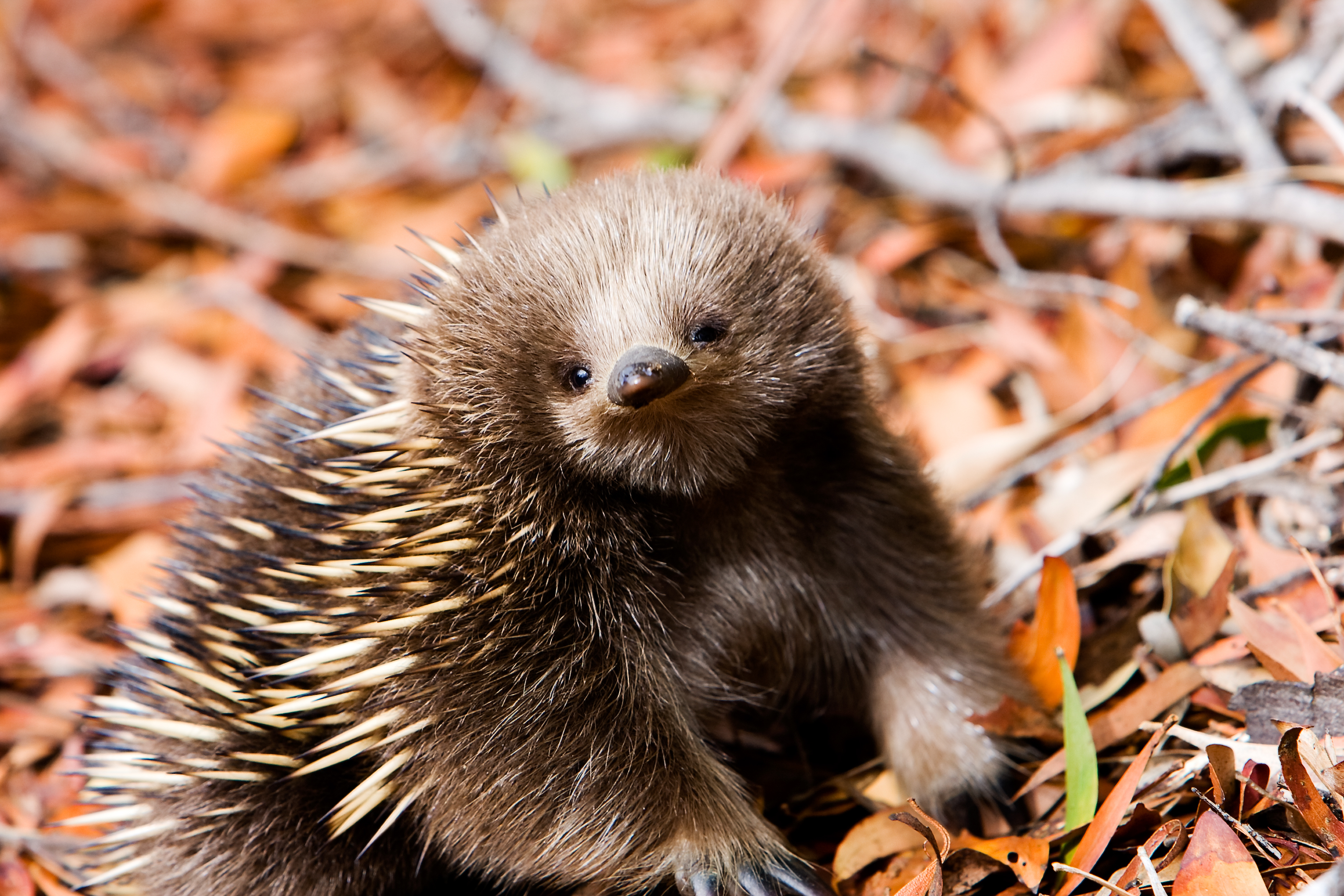 6. Australia's most mysterious state
I lied. Sorry. I didn't see a Tasmanian tiger. I wish I had. It was hunted until it was officially proclaimed extinct in the 1930s, but numerous sighting claims since make it the equivalent of the Loch Ness Monster (But better, 'cos it's real). When I was last there a German tourist took a convincing photo. Though, oddly, it was never officially verified or discredited. It could be around. Keep your camera at the ready. It's perhaps contemporary Australia's greatest mystery.
7. The country's most historical state
'Historic building', reads the sign, 'built in 1893'. It's easy for Europeans to mock Australia for, rock art aside, a lack of tangible history. But it doesn't feel like that in Tasmania so much. You can explore the state's dark convict history – this is where they sent the worst offenders – by visiting Port Arthur for the best insight into their hellish existence. Are you brave enough to do the ghost tour?
8. Australia's most political state
From parliament to the pub, there's one debate that splits the island in two: in Tasmania folk are either green or anti-green. Logging is a sizeable industry here and despite climate change and Tasmania being lucky enough to have the world's tallest hardwood trees some people want to cut them down and ship them to Japan to be turned into paper. You can see some of the world's greatest woodland scenery here – dripping rainforests, moody, misty, mossy woodlands, ancient trees that shoot up like frustrated rockets – but there's always that sense that you'd better get a good look before it. It's hard not to feel politicised here.
9. Tasmania is the road less travelled
Australia's east coast is great and all, but did you realise you'd be 'enjoying' the experience with hundreds of pissed Poms and inebriated Irishmen? Perhaps the island state's biggest wonder is that – bizarrely – it's still off-the-beaten-track. It seems most travellers are too busy getting pissed on the Gold Coast to make it down here. Apart from December, budget accommodations don't get booked up, tours aren't full and renting a car for tomorrow shouldn't be a problem. Too easy. Tassie benefits gloriously from its relative unpopularity.
10. Best of the rest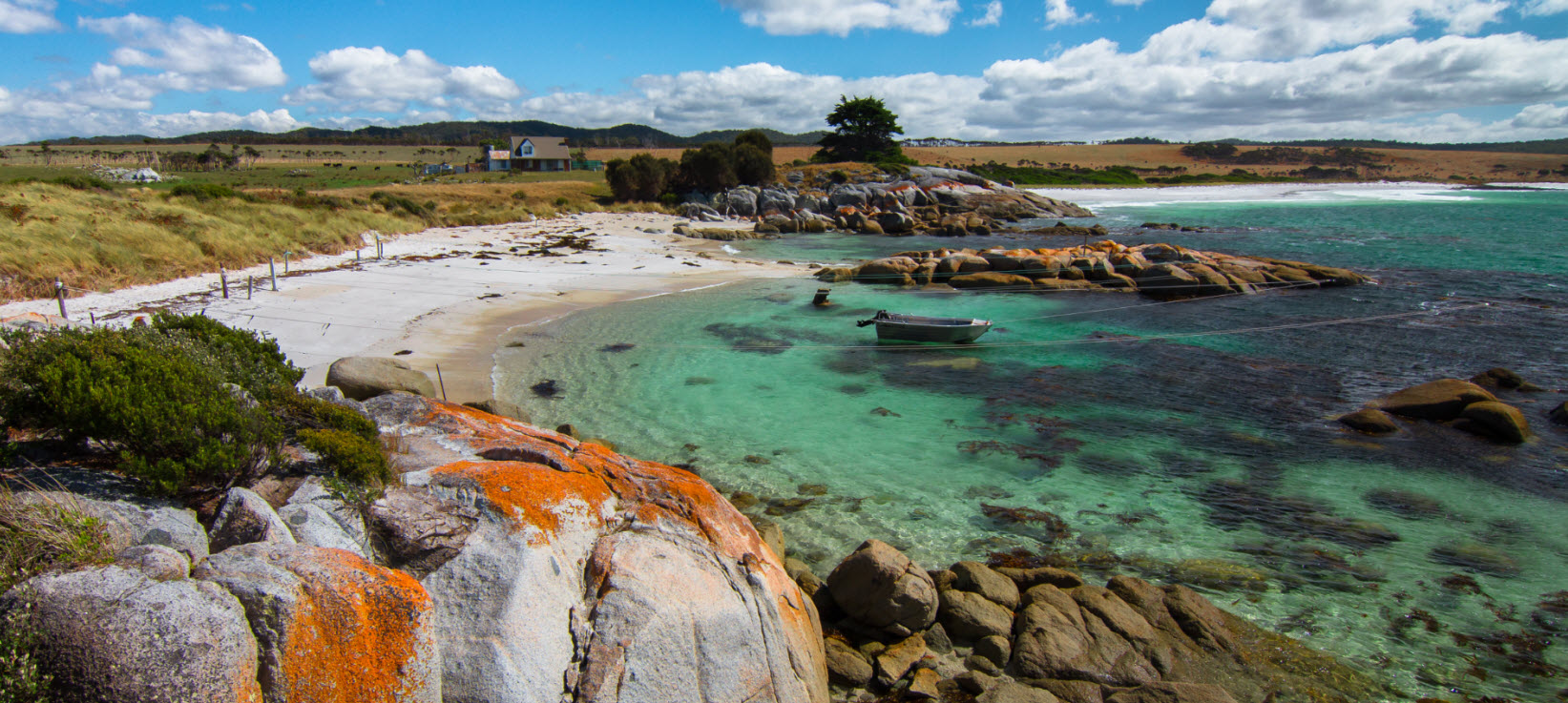 And I hadn't even gotten round to naming all the top spots. You must visit: Cradle Mountain-Lake St Clair National Park, the wild, often wet and very green west coast (climb Stanley's Nut for sunrise, sip whiskey-tea on an Arthur River cruise and stay in the dreamy fishing village of Strahan); gorgeous Bruny Island and Tassie's painfully beautiful Far South region; pretty and uninhabited (and probably best explored on bike) Maria Island; cycling along the picturesque east coast, stopping off for refreshing dips in the sea; Launceston's worth a day of your time; Bicheno's penguins are ace; breathtaking Bay of Fires and Walls of Jerusalem National Park. Tassie also boasts the world's freshest air, the country's best (and second-best) beer, and the friendliest Australians. Lastly, try a Tasmanian apple, you'll never want one from anywhere else again. It's not nicknamed the "Apple Isle" without good reason.
By Damian Hall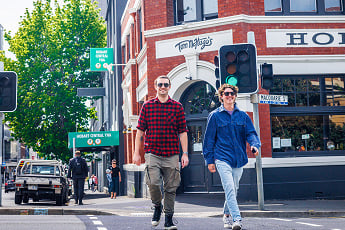 YHA Hobart Central
A perfect gateway to Hobart and the rest of Tasmania, this friendly, centrally-located property is barely two blocks from the waterfront and the city's best cultural attractions.