Hobart city break
Tasmania's position at the edge of the world has left it with its fair share of unique features (and no we're not talking the old two-headed Tasmanian joke). World-class brews and cuisine, some of the world's cleanest air, weird and wonderful wildlife, untouched wilderness, and of course fascinating history, all are within easy reach of Hobart. Sandwiched between the changeable face of Mount Wellington and a sparkling harbour that gives Sydney a run for its money, Elinor Sheargold crosses the pond to discover Tasmania's pocket-sized capital.
Mount Wellington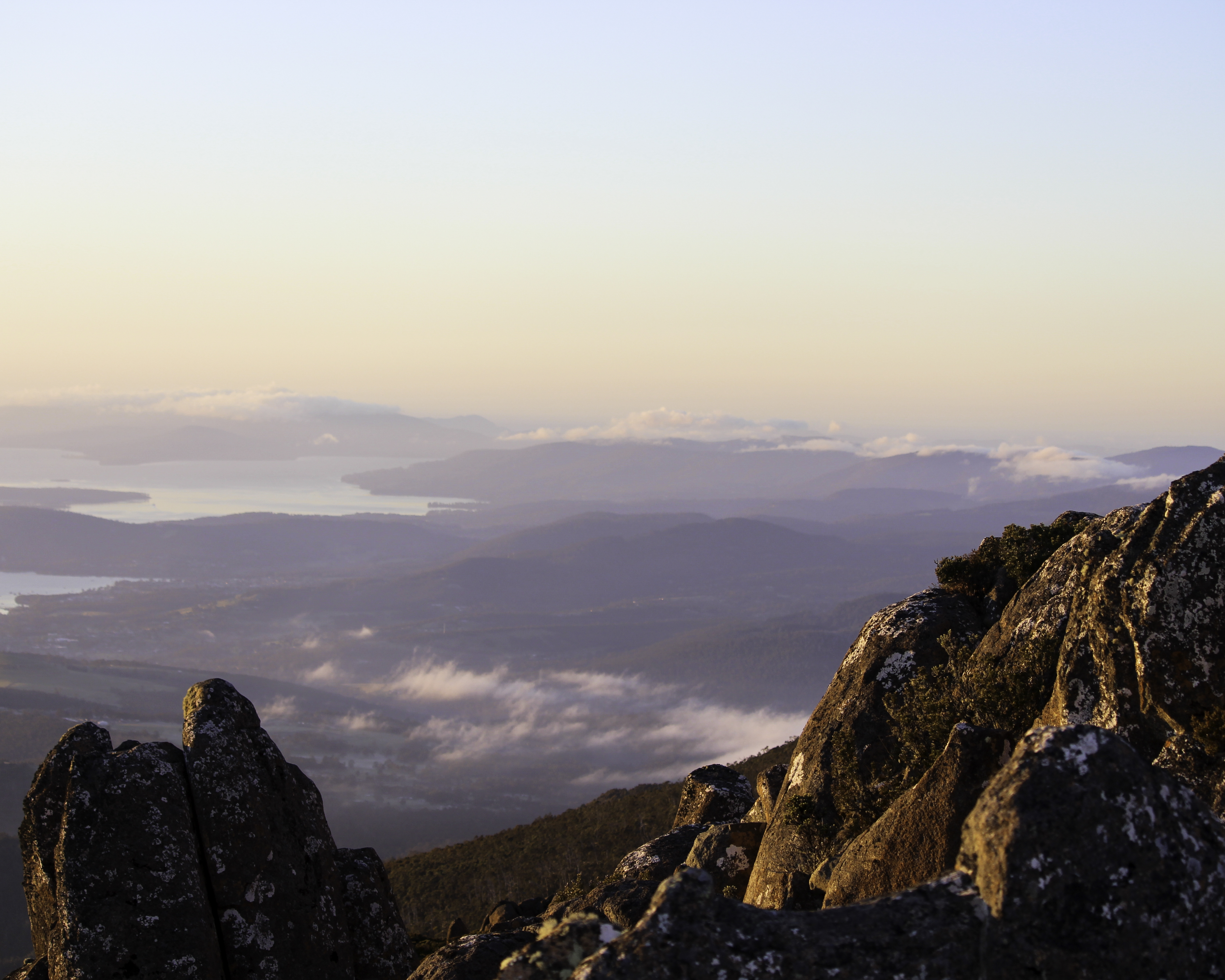 With the giddy enthusiasm that comes with the start of a mini break, I decided to kick-off the day on a high with a climb up 1270m Mount Wellington. Hooking up with the Mount Wellington Descent tour guides, I was soon summit-bound having swapped the thickly forested foothills for a wild expanse of windblown gums somehow ekeing an existence out of the boulder fields. The tantalising views that had kept me glued to the van windows on the way up had only whet my appetite for more, and on a clear day Mount Wellington doesn't disappoint. The panorama from the open viewing platform – far too wide for any point and click cameras – is easily the finest view anywhere in the southern capital. Below, the city nestled around its deepwater harbour and spilled along the Derwent's shores to the familiar curve of the Tasman Bridge and beyond into Tasmania's southern highlands. To the south, Wrest Point Casino's iconic tower could be picked out, with Bruny Island, Storm Bay and the Tasman Peninsula a kaleidoscopic backdrop of blues, greens and browns. What goes up must come down, and as the name suggested, we were cycling back down to sea level. So with a silent prayer to the patron saint of mountain bikers, we mounted up for more than 20km of careering down the vertiginous face of the mountain on the narrow (but thankfully sealed) road. The two-in-one Mountain Descent lasts around three hours, but if you're short on time or courage, the Mount Wellington Shuttle will whisk you from sea to summit and back with 30 minutes up top.
Freycinet and Mount Field National Parks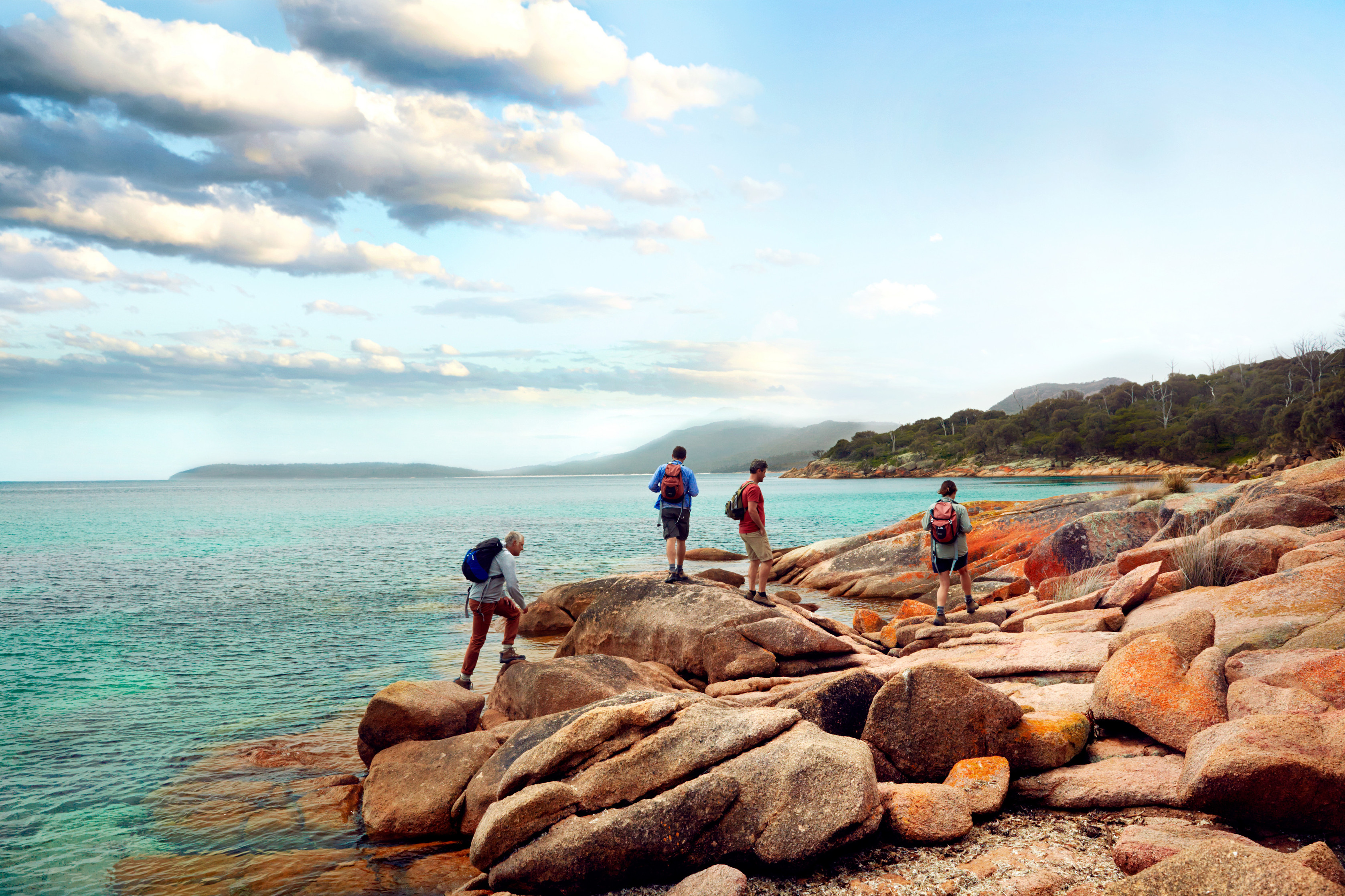 Tie up those walking shoes, a visit to either of Tasmania's first National Parks is a must, be it paddling at Freycinet's iconic Wineglass Bay, or marveling at the world's tallest hardwoods and lush rainforest of Mount Field.
Cascade Brewery
Take a 90 minute tour through Australia's oldest brewery,
Cascade Brewery
. Crack open a coldie (tastings are included in the tour price) then stroll through the justly famous Woodstock gardens and take the obligatory pics of the historic building with Mount Wellington as a backdrop.
Cadbury Chocolate Factory
For a tasting of a different kind sweet-tooths can indulge their inner Willy Wonka at Cadbury's factory. Swab up on your chocolate-making history, fill up on samples, and stock up at the discount shop at
Cadbury Chocolate Factory
.
Bruny Island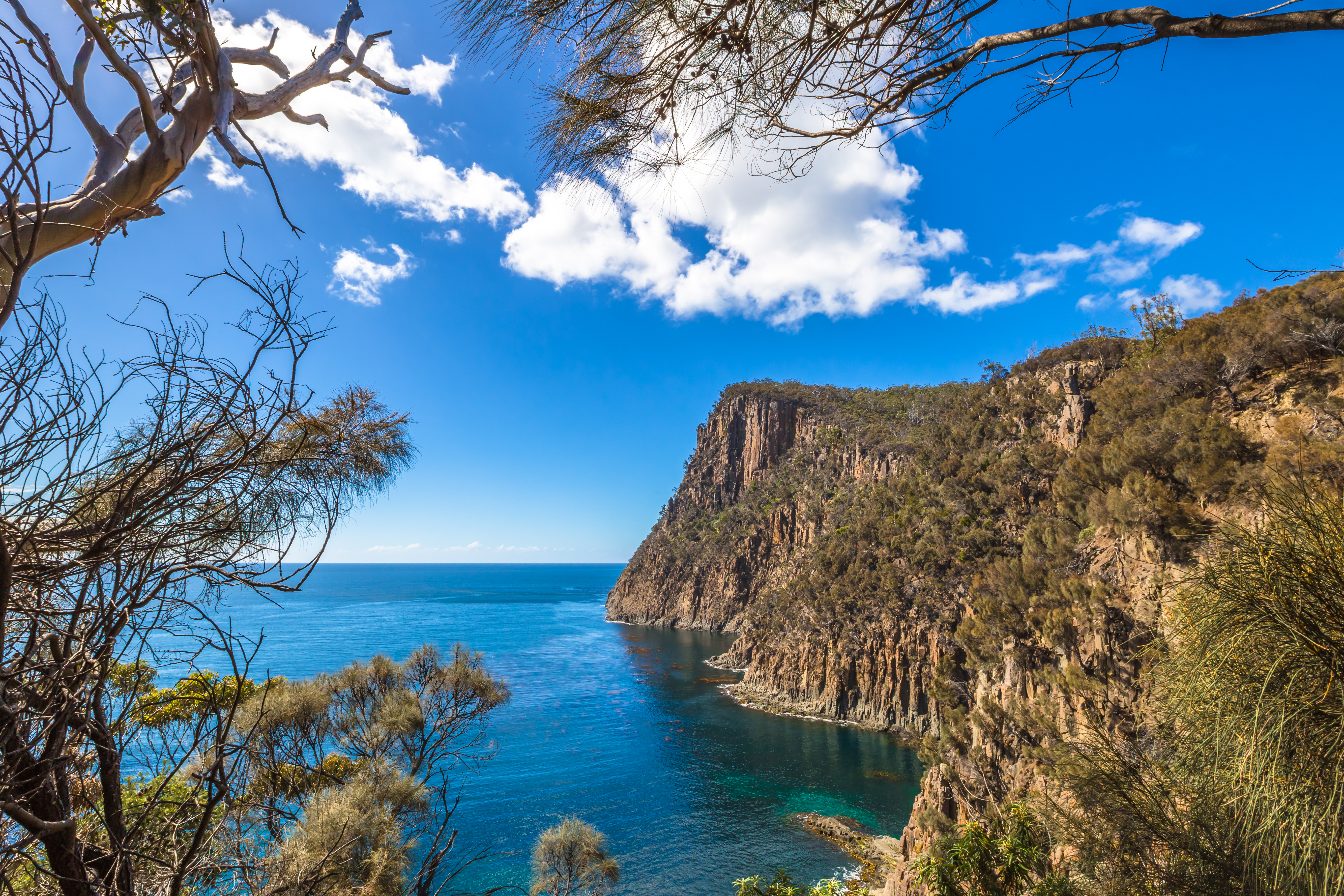 Depending on time, budget and weather it's worth taking an extended cruise on the dark, deep waters of the Derwent to
Bruny Island
with its dramatic weathered coastline and wildlife. You won't soon forget the in-your-face experience of sidling up to some of the world's tallest sea cliffs, or the noisy seal rookeries. Cruises depart from the Hobart waterfront.
Tahune Airwalk
Only 70 minutes south of Hobart you can get a taste of Tassie's wilderness on Tahune's swinging bridges, airwalk and 45 metre-high cantilever, offering fantastic views over the Picton and Huon Rivers high above the canopy of pine, sassafras, myrtle, blackwood and towering stringybarks. Thrill seekers can harness-up and swing themselves across the river on the Eagle Glide – a cross between hang gliding and flying fox, or splash out on a downriver rafting trip. The
Tahune Airwalk
is a must do for everyone looking to get away from the city.
Port Arthur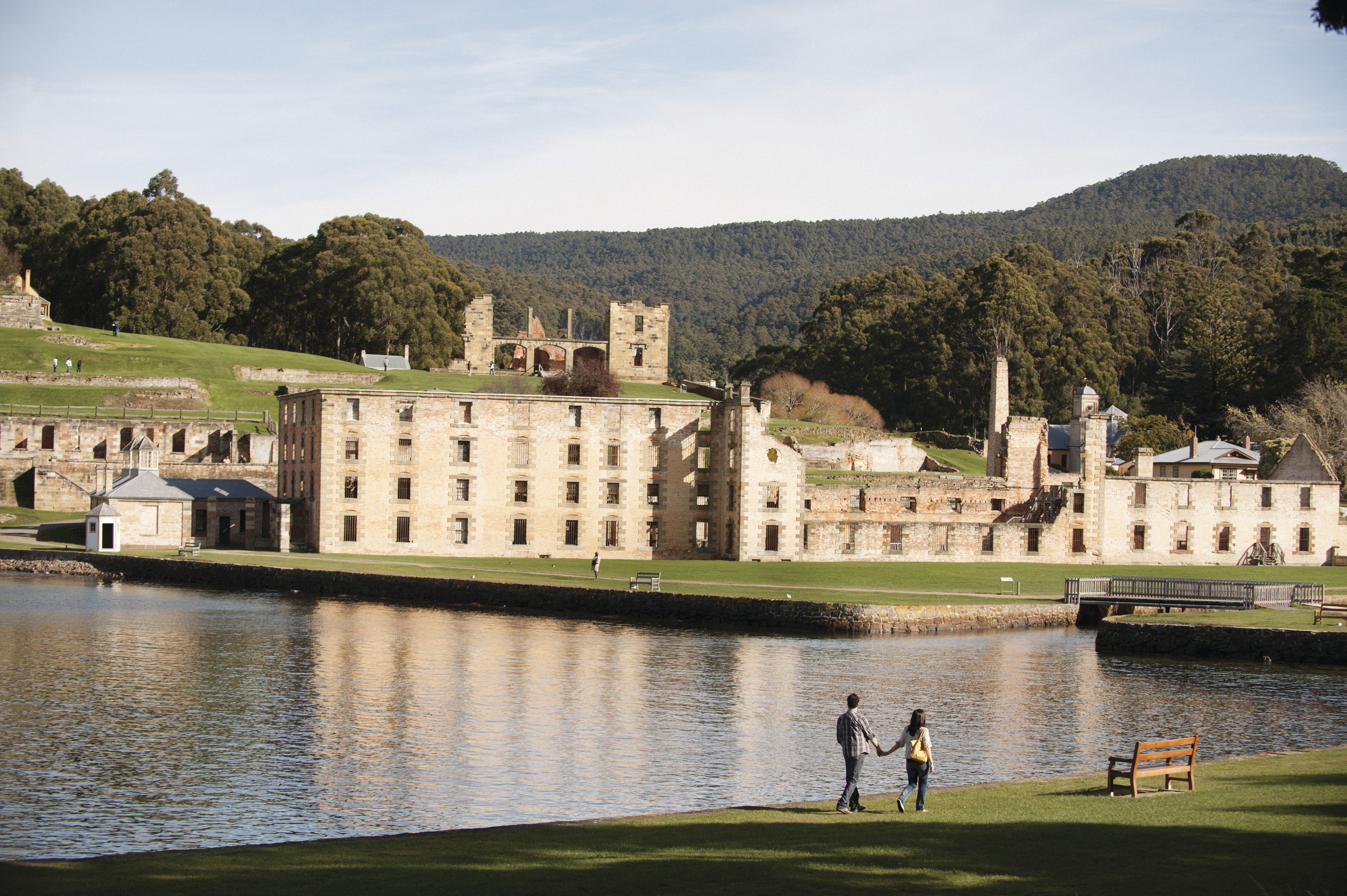 Did you really think we'd leave out Tasmania's top tourist attraction? Stark beauty and harsh history go hand in hand at
Port Arthur
, Australia's largest convict settlement. Every building in this open-air museum has a story to tell, particularly the chilling model prison. Stick around for the seriously spooky ghost tour. A number of full-day tours are available from Hobart to Port Arthur, with many also taking in the
cutesy colonial town of Richmond, Tasman Arch and Devil's Kitchen natural landmarks.
Having come back down to earth, I found myself in Salamanca Place. Forget the city, this is the real heart of Hobart. Once the haunt of sailors, whalers and workmen, Salamanca's 19th century sandstone warehouses now bustle with artists, shoppers and tourists drawn to its galleries, theatres, cafés, craft shops and fashionably hip bars. Every Saturday, Salamanca morphs into one of the liveliest outdoor markets in the world as stalls set up shop under the leafy plane trees and buskers of every shape and sound hit the street. It's a Hobart institution and top of any discerning traveller's to do list. I admit I've never been one for markets. I tend to wander listlessly around the dog-eared books, comedy t-shirts, cheap jewellery and second-hand bric-a-brac. But pulled along by the crowds, I was side-tracked by stalls offering quirky homespun objects d'art, cutlery fashioned from scented Tasmanian sassafrass and blackwood, and colourful paintings sold by the artists themselves. Chocolate liquer-filled truffles, Bruny Island fudge, cool climate wines, cheeses, honey – lots of honey – lemon myrtle mustard, jams and sauces, I eyed them all with (ahem) relish. It's not the sort of place to visit on an empty stomach. Ducking into the Salamanca Arts Centre, I followed the sound of clanging metal to the centre's courtyard, where I came upon a blacksmith bent over his BBQ-size smelter hammering a coat hook into shape by hammer and anvil.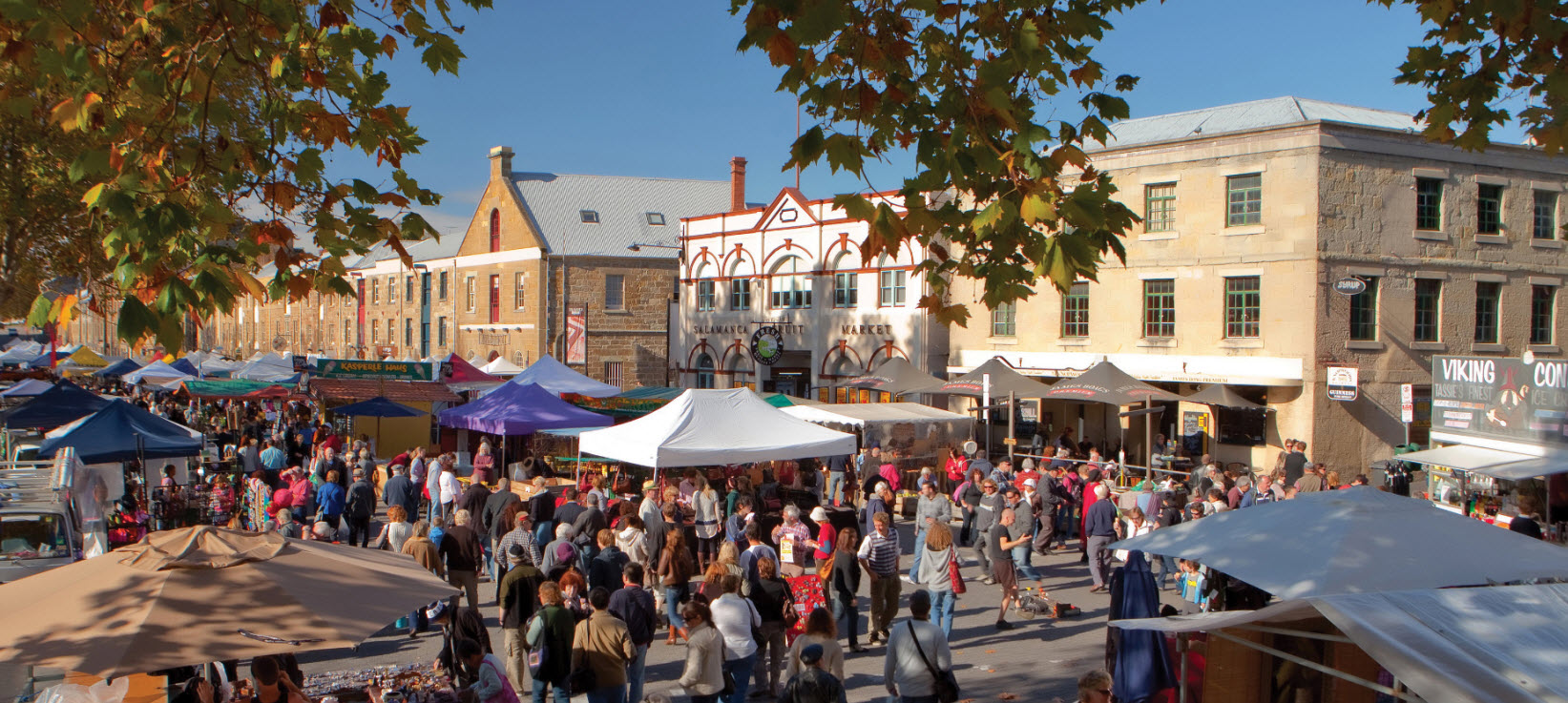 Hobart's unique cafés
The centre's arcades and warehouses are packed with studios, galleries, theatres and shops where artists in residence make and sell their goodies. Emerging into café-lined Salamanca Square, a coffee was in order to fortify myself for another circuit of the markets. Choosing a corner café by the eenie meenie process of elimination, I found myself confronted with a line of gleaming metal washing machines. Hobart cafes, it seems, like to multi-task, be it café-cum-laundromats like I'd just walked into, or internet cafes that double as Errol Flynn galleries. They're also perfect for sitting back and enjoying a front row seat for one of Hobart's great free shows on market day.
Hobart Museum and Art Galary
The Hobart Museum and Art Gallery is also worth a visit. Past the Muttaburrasaurus skeleton in the foyer you'll find exhibitions on the Mouheneenner Aboriginal people, black and white footage of the last known Tassie tiger, and the piece-de-resistance, interactive Islands to Ice Antarctic exhibition complete with 3D theatre - cool in more ways than one. Top it off with some night frights on an historic ghost tour into Hobart's murky past followed by spirits of a different kind at the Lark Whiskey Distillery – try the Pepperberry Vodka.
Waterfront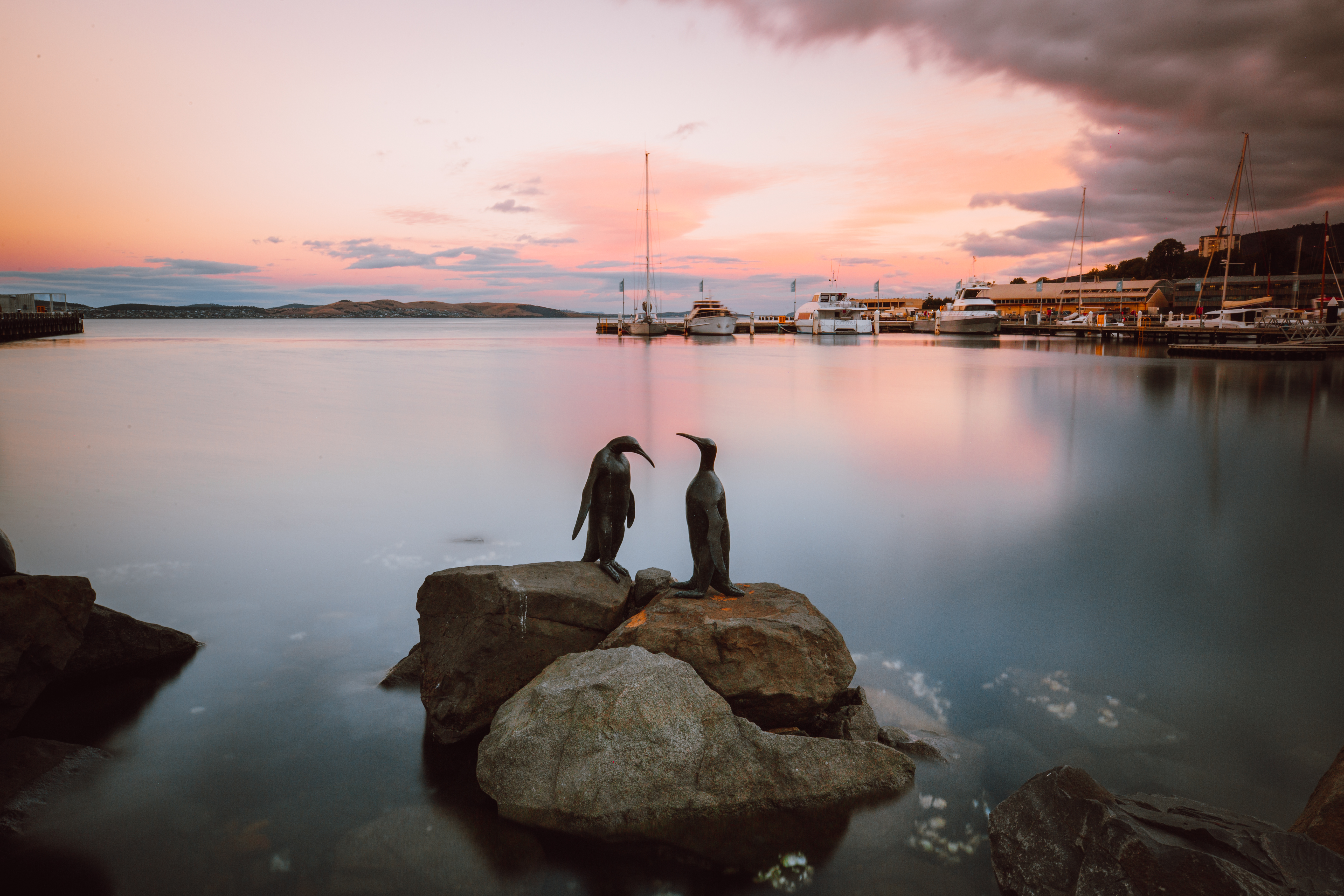 But like most visitors to this harbour city, I was inevitably drawn back to Salamanca and the waterfront; a bobbing mosaic of leisure yachts, Hobart's fishing fleet, cruise boats, square riggers, the orange hulk of the Aurora Australis Antarctic supply ship and, from the end of December, the first Sydney to Hobart super yachts. This is prime time to be in Hobart. The sun stays up until 9pm and the arrival of the yachts sets Hobart's annual Summer Festival into swing – headlined by the week-long gastronomic gala that is the Taste of Tasmania.
Hob nob with the yachties as you indulge in the Apple Isle's world-class wines and cuisine. Splurge at one of the swish waterfront restaurants, or shell out on rock lobster and a glass of chardy from Mures. You can always go on a diet in the New Year. That said, nothing beats an impromptu fish 'n chips picnic by the docks as gulls freewheel overhead and yacht halyards hum in the summer breeze.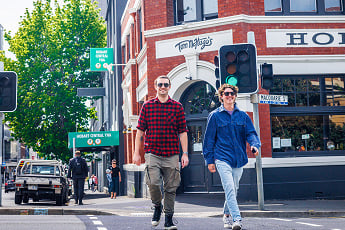 YHA Hobart Central
A perfect gateway to Hobart and the rest of Tasmania, this friendly, centrally-located property is barely two blocks from the waterfront and the city's best cultural attractions.