How to spend a week touring the Queensland Tropics
With miles of pristine beaches, dozens of tropical islands, acres of ancient rainforest and the World Heritage listed Great Barrier Reef to explore, we show you how to squeeze all of North Queensland's most exciting experiences into seven spectacular days.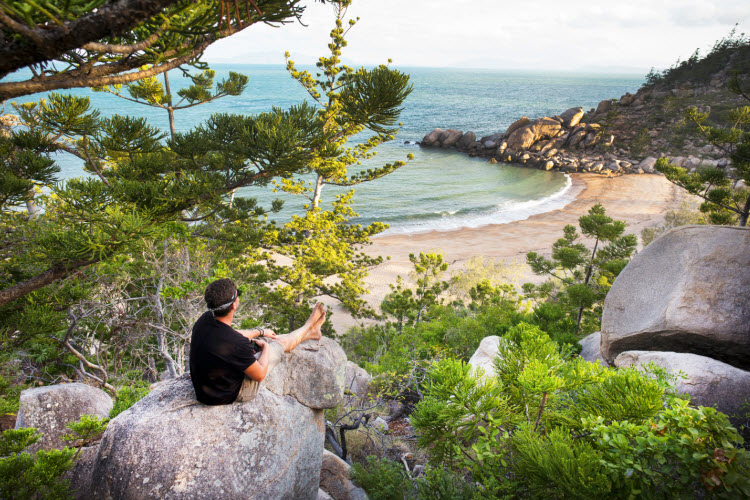 Day One: Cruise the Whitsunday Islands
Airlie Beach – a one-hour-and-45-minute flight north of Queensland's capital city Brisbane – provides the launching pad for your experience of the Whitsundays, a stunning series of 74 islands that are surrounded by white-sand beaches, sparkling blue water and colourful coral reefs. You can book a one-day sailing tour to go snorkelling and swimming around the Whitsundays, or a high-octane day trip that includes a scenic one-hour flight over the Great Barrier Reef followed by an exhilarating jet boat tour to some of the islands' best snorkelling spots as well as the iconic Whitehaven Beach and Hill Inlet.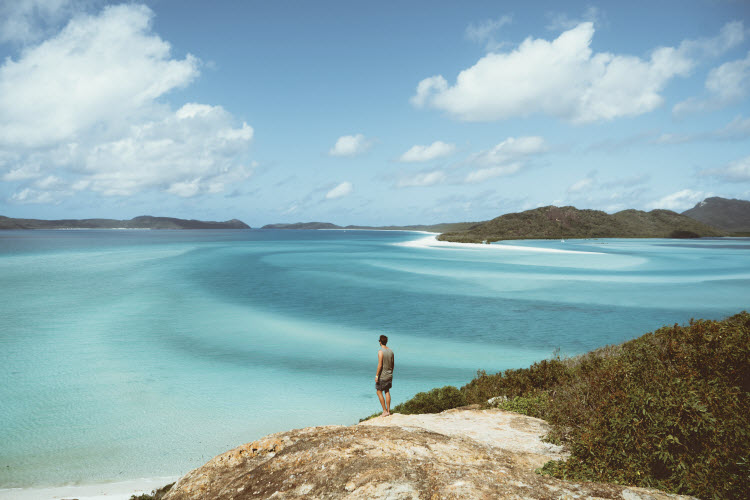 Day Two: Visit Magnetic Island
Magnetic Island – or 'Maggie' as the locals call it – looks like the sort of tropical island paradise you would see in a cartoon, with golden beaches shaded by towering pine trees, turquoise water glittering with bright coral, Aussie wildlife inhabiting rugged mountains, and even a shipwreck to snorkel. From Airlie Beach, drive three hours along the coast to the city of Townsville before hopping on the 25-minute ferry to Magnetic Island, where you can spot koalas, stroll the scenic Forts Walk (keep an eye out for rock wallabies!), and check out some of the island's 23 beautiful bays and beaches.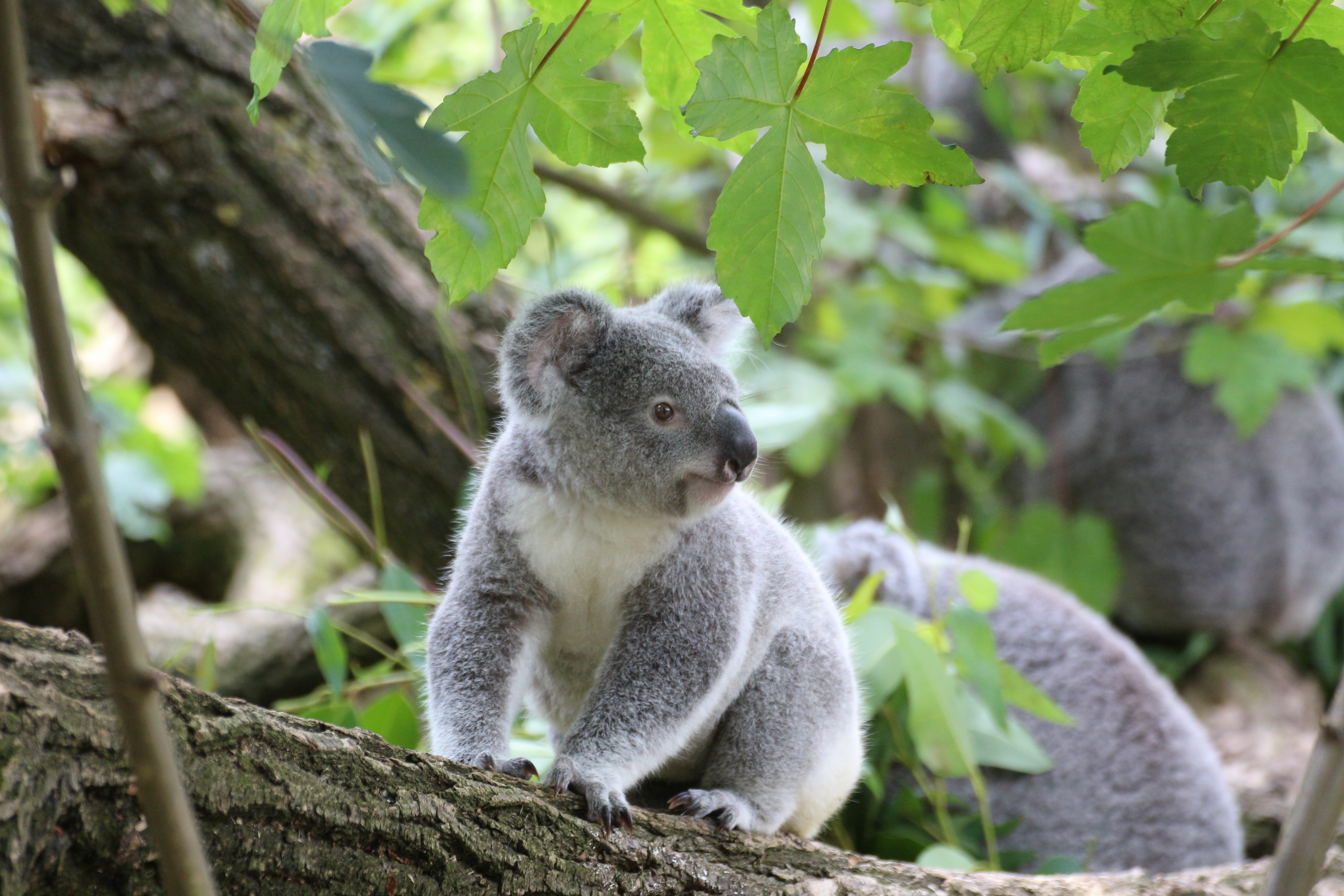 Day Three: Skydive over the beach
Another three hours' drive up the coast, Mission Beach is a serene corner of the Coral Sea with a 14km stretch of sand shadowed by bendy palm trees. But you're not here to relax – Mission Beach is one of Australia's favourite skydiving destinations, with adrenaline junkies leaping onto the sand from 15,000ft! And look out for cassowaries on the winding drive from the highway to town through lush national park – Mission Beach is one of the few places on earth where these huge, flightless, endangered birds can be spotted in the wild.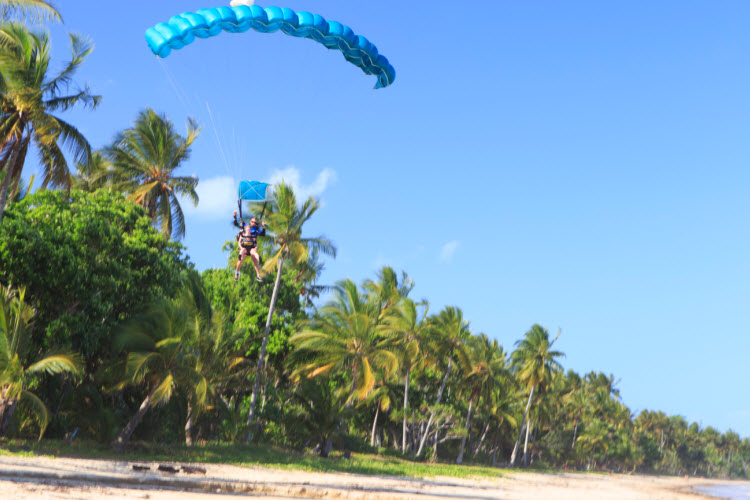 Day Four: Catch the train into the mountains
Tropical North Queensland isn't all just sun, sand and sea – there's also acres of tropical rainforest to discover. Reserve your seat on the historic Kuranda Scenic Railway departing from Cairns, two hours' drive north of Mission Beach. The vintage train takes about one hour and 45 minutes to wind its way through dense rainforest and awesome waterfalls on its way to the village of Kuranda high up in the mountains. The Skyrail Rainforest Cableway is another picturesque way to see the region from above, including two stops to experience the fascinating forest floor first hand.
Where to stay? YHA Cairns Central, a modern property in the middle of all the action.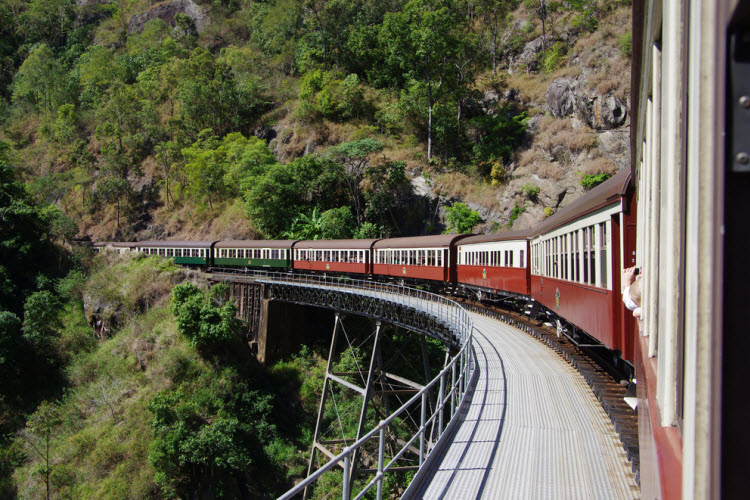 Day Five: Snorkel the Great Barrier Reef
The Great Barrier Reef is the biggest attraction in Tropical North Queensland… literally. The coral system stretches for more than 2300km along the Queensland coast but Cairns is the perfect place to organise your tour of the largest living thing on earth, which is home to 400 types of coral and 1500 species of fish. You can book a budget day tour, a cruise to the 6000-year-old coral cay of Green Island, or a premium guided snorkelling tour to witness this world wonder with your own eyes. You might even find Nemo!
Where to stay? YHA Cairns Central, which can organise any of these tours for you! Just ask reception.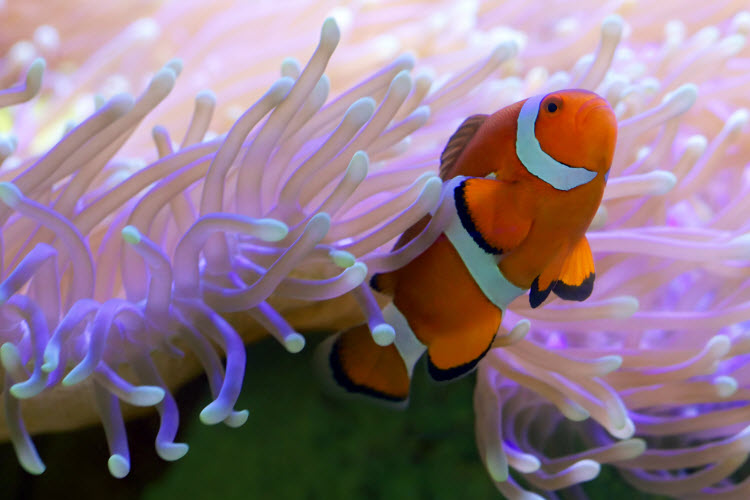 Day Six: Go chasing waterfalls
An hour's drive inland from Cairns, the Atherton Tablelands offer scenery that's every bit as spectacular as the Great Barrier Reef. The area is a haven of tropical rainforest, limestone caves and dramatic mountains – have a dip at the tranquil Millaa Millaa Falls, marvel at the Mt Hypipamee Crater, stroll the Misty Mountains walking trails, kayak around Lake Barrine, snap some pics at the postcard-perfect Paronella Park, and sample fresh local produce in the village of Yungaburra. Dinner Falls, Ellinjaa Falls, Mungalli Falls and Nandroya Falls are other great cascades to visit if you feel like chasing waterfalls.
Where to stay? YHA Cairns Central, the best backpackers in town.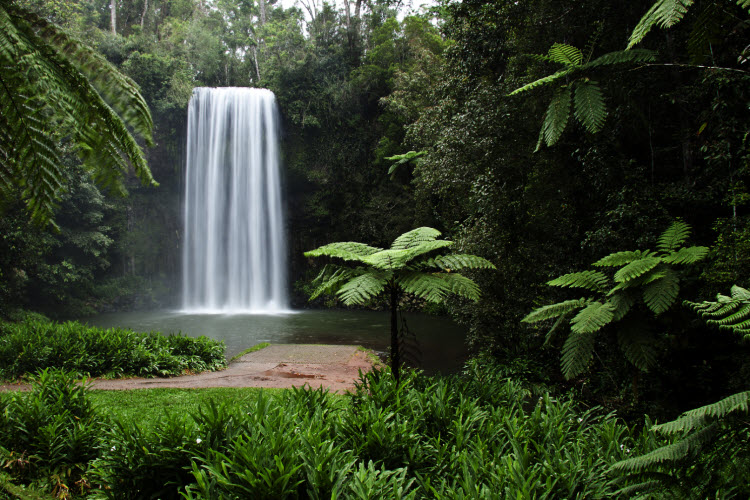 Day Seven: Explore ancient rainforest
The final stop on your whirlwind week in Tropical North Queensland is the Daintree Rainforest, located two hours' drive north of Cairns. The Daintree is the oldest surviving rainforest on earth, providing a home for millennia-old plants as well as an array of wildlife like crocodiles and cassowaries. Cruise along the croc-infested Daintree River, splash around in some (crocodile-free) watering holes, stroll along the boardwalk through Mossman Gorge, zip-line through the rainforest canopy, and learn about the culture of the traditional Indigenous land-owners, the Kuku Yalanji people.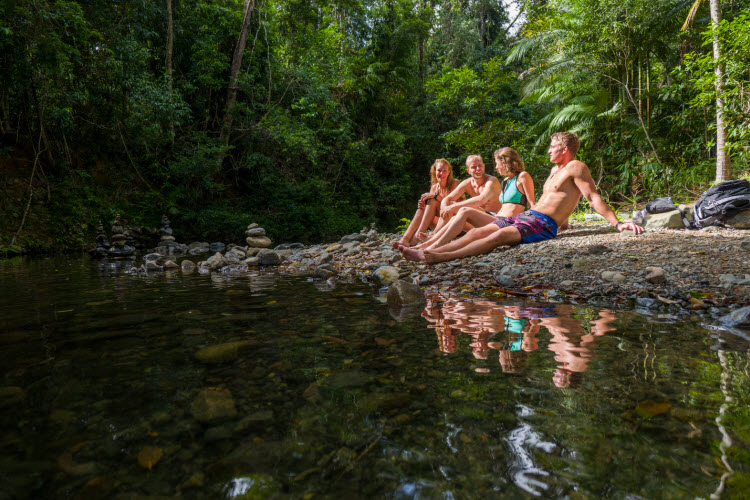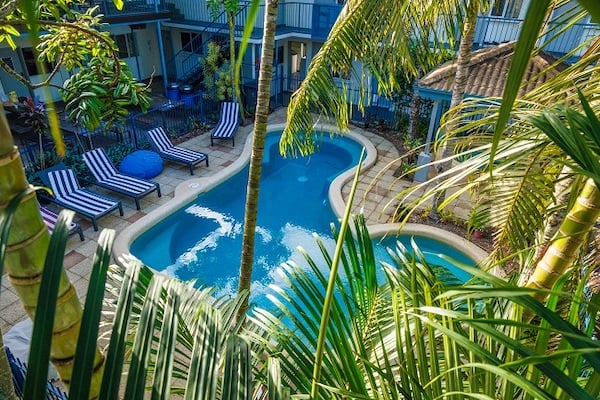 YHA Cairns Central
Centrally located in Cairns, this relaxed YHA offers a warm community feel, great outdoor living spaces and lush tropical surrounds.