Iceland - The Land Of Ice And Fire
writes Steve McKenna
Detached from mainland europe - marooned in the north atlantic, a three-hour flight from london - iceland requires that little bit of extra effort (and money) to visit. But it's so worth it, writes steve mckenna.
Most travellers fall for the 'Land of Ice and Fire', as it's known, pretty quickly. Those with window seats are usually bewitched by their first glimpse of the island's gnarled lava fields and snow-dappled ridges. I'll always remember the crisp freshness of the air - unlike any I had ever breathed before - as I exited Keflavik international airport. One of the most pleasant surprises, however, is Reykjavik.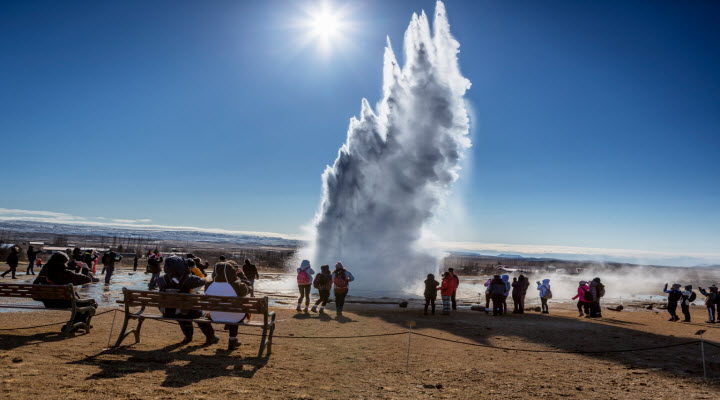 Home to almost two thirds of the country's 320,000 population, Iceland's cool, creative capital - a 40-minute bus ride from the airport - is one of Europe's quirkiest little cities. Initially a Viking fishing village, Reykjavik is hard to pigeonhole nowadays: it's laid-back yet vibrant, noticeably Nordic yet increasingly cosmopolitan, spread-out but great to explore on foot (or bicycle or skateboard). Its compact, heavily pedestrianised, street-art-speckled historic core is crammed with eye-catching diversions, not least the Hallgrimskirkja, a hill-top church whose bizarre, rocket-shaped stature is meant to reflect Icelandic's temperamental tectonic nature. Columns flanking the church tower represent the basalt lava flows that have laced the country over millennia.
Volcanic elements also inspired the design of the Harpa, the monumental, cube-shaped concert hall and cultural centre that sprouted on Reykjavik's waterfront just after Iceland was rocked by the Global Financial Crisis. Costing $250 million, it's become a sparkling symbol of Iceland's economic recovery, an upturn boosted by a doubling of tourist numbers since 2008.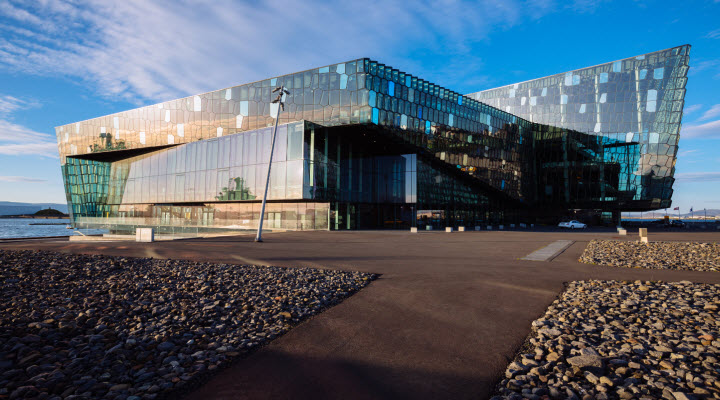 Smaller in scale, but equally striking, are the clusters of quaint, colourfully-painted 19th century wood and corrugated iron buildings which shelter many of Reykjavik's most enticing independent shops, galleries, museums and eateries. I'm particularly fond of Stofan, a cosy coffeehouse decorated with shabby-chic furniture and vintage Icelandic maps and paintings. In the colder, darker months (October-April), it's ideal for hibernating in - swapping travel ideas, playing board games and leafing through books and magazines - while waiting for the aurora borealis (northern lights) to illuminate the sky outside. In Icelandic, incidentally, Stofan means 'living room'. From May to September, when the sun barely sets, the front terrace of Stofan - and the city's copious other caffeine dens - are alive with people-watching opportunities.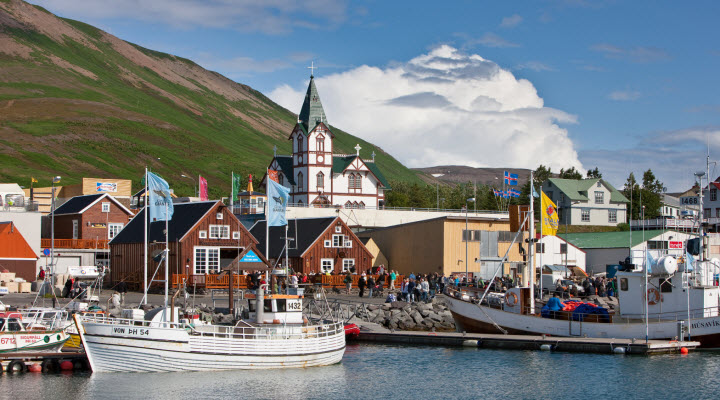 The obvious place to begin, and end, your Icelandic journey, Reykjavik is the springboard to a raft of memorable adventures, from the whale-watching trips that depart from the city's picturesque Old Harbour, to the kayaking expeditions that navigate the country's far-flung fjords. The most popular tourist circuit is the Golden Circle. Dubbed 'Iceland in a Nutshell', this 300km day-trippable loop, just east of Reykjavik, comprises three outstanding sights: Gullfoss (a thunderous waterfall that's frequently crowned by a rainbow), the sulphur-scented fields of Geysir (whose highlight is Strokkur, one of the world's most volatile geysers) and the Unesco World Heritage listed-Thingvellir National Park (which, as well as being the location of Iceland's first Viking parliament, straddles the two diverging continental plates that spark the country's unpredictable tectonic events).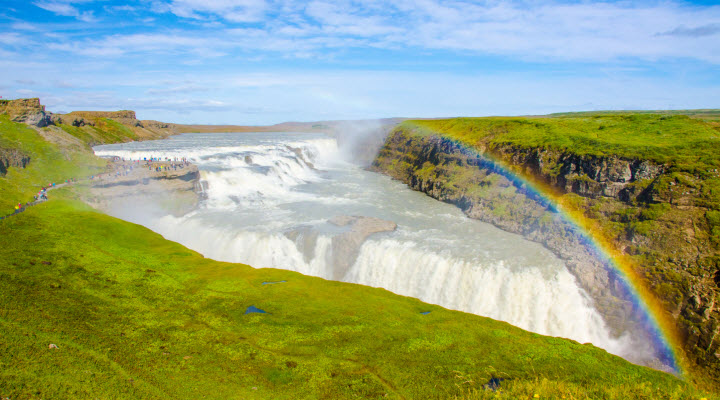 A touch bigger than Tasmania, Iceland has earned a reputation of late as the 'Hollywood of the North'. Dozens of productions have been filmed across its eerie, entrancing landscapes, including Game of Thrones, Interstellar and The Secret Life of Walter Mitty. Key scenes for the latter - starring Ben Stiller - were shot on the Snaefellsnes peninsula, a surreal finger of land north-west of Reykjavik. The sleepy fishing village of Grundarfjordur - from which Stiller's character pedals off in search of Sean Penn's elusive photographer - is a beguiling Snaefellsnes base (home to one of Iceland's 33 HI/YHA hostels). From here, you can embark on cod-fishing voyages, scale Kirkjufell (arguably Iceland's most iconic mountain) and hike, or snowmobile, across Snaefellsjokull, the glacier that was the doorway of Jules Verne's A Journey to the Center of Earth.
Hofn, a snug harbour town in south-eastern Iceland, is another launchpad for glacial fun and games. It's close to Vatnajokull, Europe's largest ice cap, and Jokulsarlon, an iceberg-strewn lagoon that featured in Batman Begins and James Bond's Die another Day. Iceland's so-called 'northern capital', Akureyri, is another charming pit stop. Its contemporary art galleries and botanical gardens are a pleasure to peruse, while its pastoral, fjord-fringed outskirts are ripe for activities, such as riding the unique, five-gaited Icelandic horses. An hour's drive away are the lava caves, spluttering mudpots and birdlife-rich lake of Myvatn - one of Iceland's most rewarding geothermal bathing hotspots. You can take a soothing dip in Myvatn's warm, mineral-laden waters for 3700 krona ($40) - almost half what you'd pay at the Blue Lagoon, the polished, pricey poster boy of Icelandic tourism (which is nestled outside Keflavik). For those on extra-tight budgets, cheaper municipal-run pools dot the country.
The expense of travelling in Iceland may, from time to time, make your eyes water, but this is such a thrilling, rewarding destination that you'll probably be planning your next trip even before your first one is over.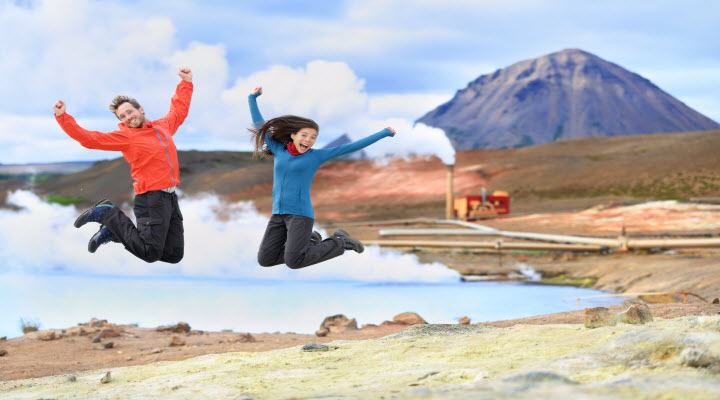 FIVE TRAVEL TIPS FOR ICELAND
Keep abreast of Icelandic current affairs through the Grapevine, a free newspaper distributed in hostels, bars and cafes.
Alcohol is super-expensive, so capitalise on the nightly 'happy hour' deals that slash prices to around 500-600 krona a 0.5L beer.
Forget bottled water. Not only is Iceland's tap water safe to drink, it's probably the purest in the world.
Travelling solo? Consider a hop-on, hop-off pass for the bus system that links Reyjavik with Iceland's major towns (visiticeland.com). If you're in a group, definitely hire a car.
While Iceland isn't as chilly as you'd perhaps expect - it's warmed by the Gulf Stream - the weather is notoriously changeable, so bring waterproofs and several layers of clothing.
FIVE THINGS TO SAMPLE IN ICELAND
Feasting on seafood here can seriously dent the wallet, but lobster soup is an affordable, filling dish. You'll get a good one at The Sea Baron, a humble joint founded by a retired fisherman on the city's Old Harbour.
Icelanders are fond of sophisticated fusion cuisine, but they're obsessed with hot dogs, too. Join the queue at Baejarins Beztu Pylsur, a Reykjavik landmark established in 1937.
Whale steak, puffins and reindeer are among the attention-grabbing dishes on some Icelandic menus, but hakarl (fermented shark) is the country's most infamous delicacy. Try this pungent, ammonia-rich affair if you dare.
Mingle with Icelanders in a bar and chances are you'll end up drinking Brennivin. A strong schnapps, it's nicknamed 'Black Death'.
A liquorice bar covered in milk chocolate, Freyju Rosa Draumur is a more-ish snack sold in supermarkets and service stations on the Ring Road that circles Iceland.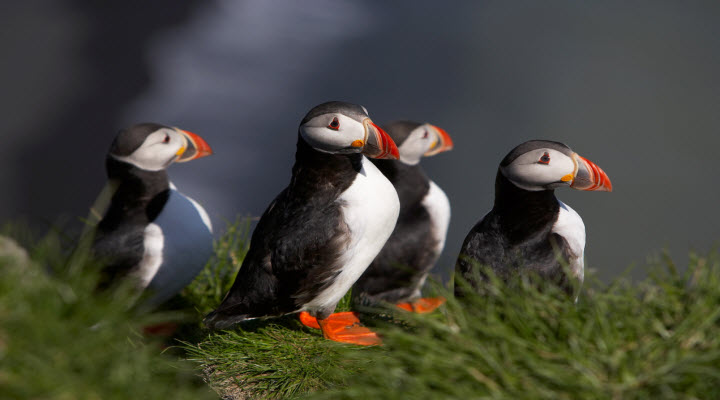 WHERE TO STAY
There is a great network of YHA hostels around Iceland – 33 to choose from. They also offer some great value car rental packages to help you make the most of your visit. Find out more about HI Iceland here.
This article originally appeared in the December 2015 issue of Backpacker Essentials. Download the latest issue here!