Skateboarding NSW
Have skateboard, will travel. Harry Patchett with some tips for seeing a different view of the NSW Coast.
When travelling the East Coast of Australia you're expected to get in the ocean and take a surf lesson but don't forget to bring your skateboard because there are amazing skate parks and bowls in the coastal towns.
All good trips should start or finish in Byron Bay. There's so much to do like exploring the pristine beaches, witnessing an eye-boggling amount of whales, dolphins, sea eagles and kangaroos and eating locally made foods. And who can pass up finishing a trip at Sydney's iconic Bondi – home to arguably Australia's most famous skate bowl.
Here are the six best skate bowls from Byron Bay in Northern New South Wales to Sydney's Bondi Beach.
Bangalow Skate Park is fifteen minutes from the beach at Byron and the feature worth visiting is the bowl. It's a soft smiling jellybean shape in a traditional pool style fashion. The three steps leading into the shallow end give it authenticity and prove to be a tricky obstacle if you can maintain the speed to get up and over them. A flat tech section has plenty of rails to slide on but according to Jack, a local kid who lives around the corner – "The pool feature is the best. The curves just right."
Eat: Try Ozy Mex's Burrito on Jonson Street and add some of Byron Bay Chilli Co.'s Coconut Chilli Curry and Ginger Salsa on top.
Play: Jonson Street starts at the beach and heads inland through the middle of Byron toward the Bangalow Bowl. Here you'll find the bar Cheeky Monkeys where dancing on the table is encouraged.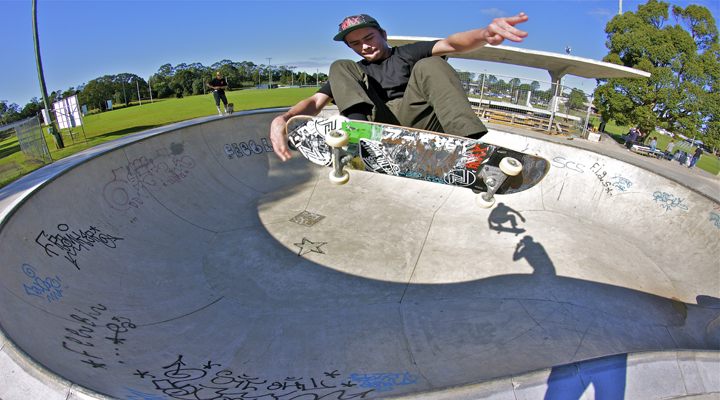 Port Macquarie's Town Beach Skate Park is artistically engineered. It's designed in a tic-tac-toe-like linear format: A straight street-run section of rails and a flat top bench intersects a quarter of a pyramid hip that runs at a right angle across a flat section. This cuts into a mini ramp that feeds a half pipe section with a flat space between each bank that runs up to a separate bowl. In true Australian style, the edge of the skate bowl is mere metres from the ocean.
Eat: Keep the fresh seafood and great views theme going by grabbing fish and chips from Mike's Seafood's on 13 Hay Street and walk a minute to the water's edge to munch away.
Play: Go-Karting Port Macquarie has an all-weather course with karts reaching speeds of up to 70kph. Once you've ripped around the Town Beach Skate Park, take your speed levels up a notch driving the Go-Karts.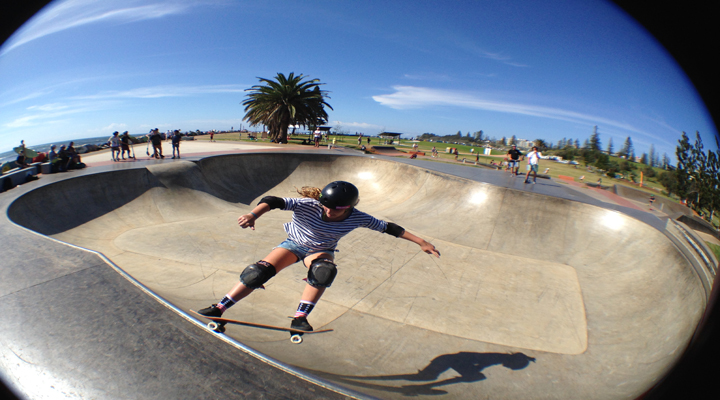 Newcastle's Bar Beach Skate Bowl is the biggest bowl on your East Coast trip so far. When you climb in you're secluded from the ocean view and cut off from the wind. Shaped like the number 8 you'll be doing well to hit the coping in the deep end. If you're here in February check out the Australian Bowl Riding Championship held at Bar Beach Bowl for a taste of Aussie talent.
Eat: The Bowery Boys is a restaurant for cocktails inspired by 1840s' New York gangs. They serve smoked meats with pickled produce in the style of the times at 5/107 Darby St, Cooks Hill.
Play: Check out the Bogey Hole (on the water at Shortland Esplanade) otherwise known as the Commandant's Bath. A man-made rock pool built to swim safely.
Sydney's Bondi Bowl is as iconic as the Opera House, if you skate. It is gargantuan. It's like two giant scoops of ice cream out of a fresh tub; there are hips between the scoops to pump through with speed and flow. When you're skating here expect to lose control when hitting the coping – it'll be the views over the beach that stun you off your board.
Eat: The Neighbourhood's legendary jaffles are the ticket to comfort food. For $15, a better meal is hard to find in Bondi. Find them at 143 Curlewis Street.
Play: Head straight to the most populated beach in Australia. Bondi is bustling with an international cast so sink into the sand and find some new friends.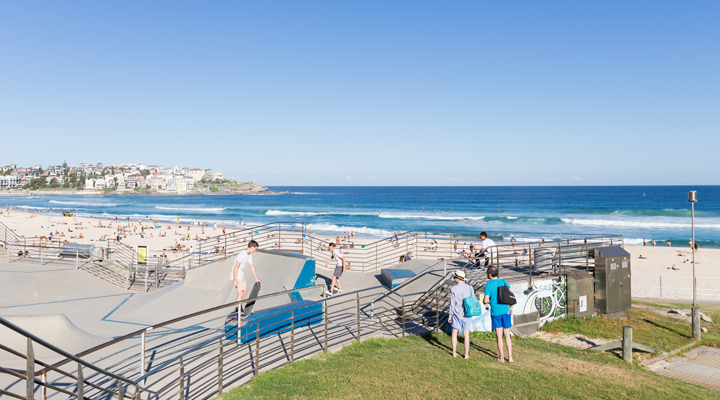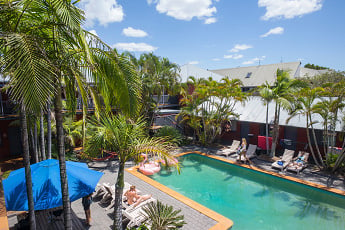 YHA Cape Byron (Byron Bay)
Just blocks from the beach, this laid-back oasis attracts a diverse crowd of global backpackers. Come for the surf, stay for the warm and welcoming atmosphere.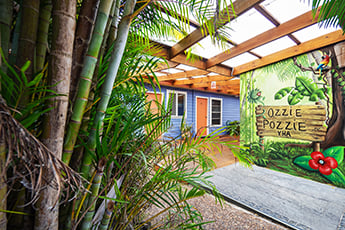 YHA Port Macquarie | Ozzie Pozzie Backpackers
Located halfway between Sydney & Byron Bay, Ozzie Pozzie Backpackers is more like a resort than a hostel.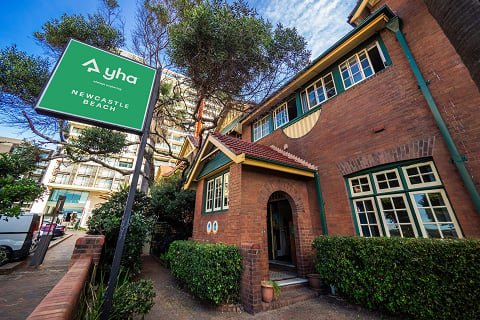 YHA Newcastle Beach
Opposite Newcastle Beach, and right in the centre of town, this friendly YHA is perfect for travellers looking for affordable accommodation.