A scenic route from Sydney to Melbourne
Taking time, Rob McFarland made the most of his trip from Sydney to Melbourne via the Princes Highway.
Skydiving in Wollongong
This is not how I'd normally spend a Wednesday morning. I'm perched on another man's lap in a miniscule plane with no seats. Behind me my instructor is tightening a series of straps while whistling with the nonchalance of a man who does this for a living. We hit 14,000 feet, the door opens and we're out. The next 60 seconds is a cheek-tugging, mind-rushing, scream-inducing blur. And then he opens the chute. I feel as if I've been in fast-forward and someone has just pressed the play button again. Our descent transforms into a serene succession of graceful arcs. He lets me steer and we swoop majestically between the clouds. Wollongong and its beaches far below have never looked more beguiling. When we finally hit the ground, I want to hop straight back in the plane and do it again. Which, of course, is exactly what he does as an instructor for Skydive the Beach.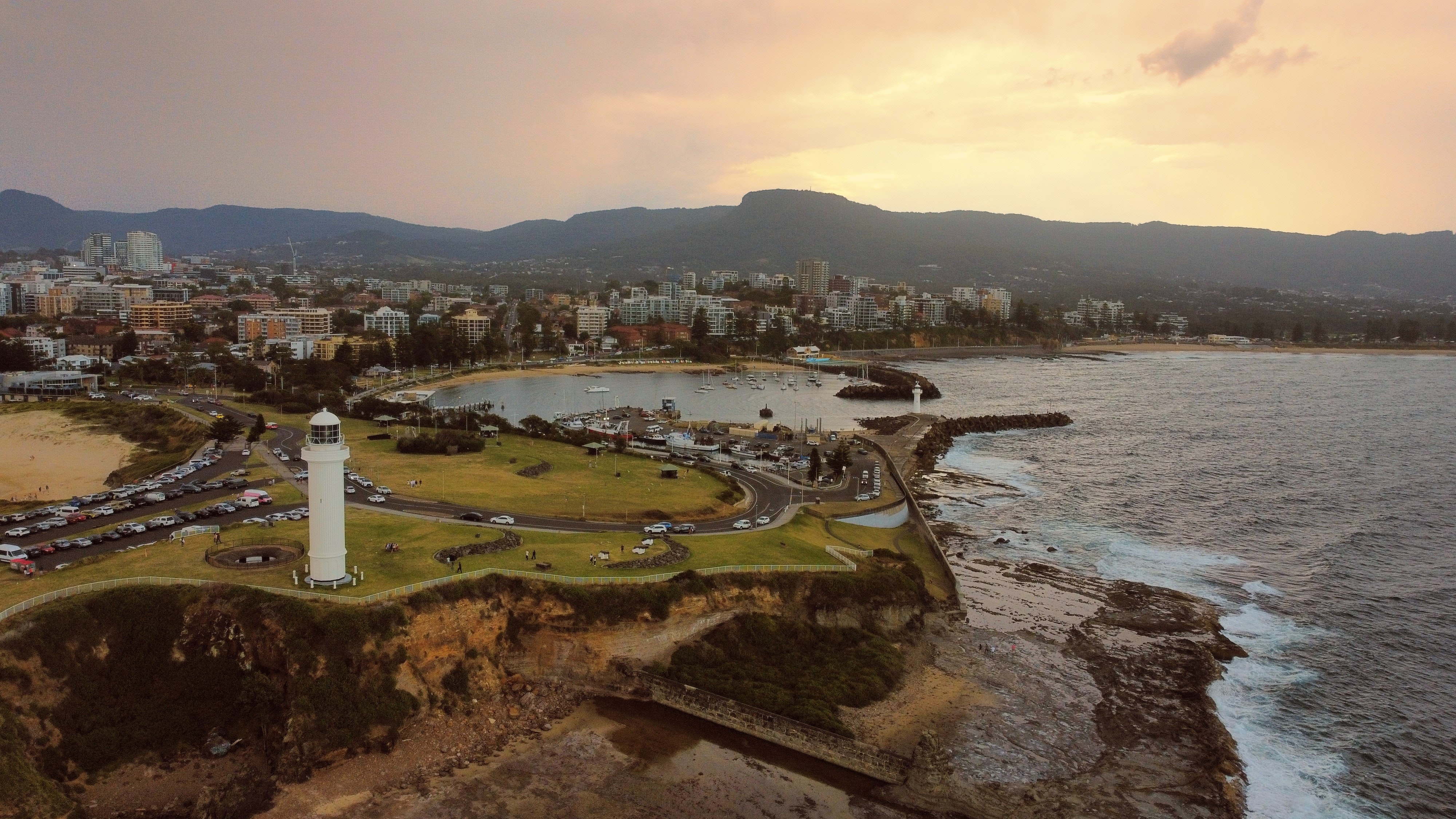 Coastal or inland route
Instead, I let the adrenalin surge subside over a calming cappuccino and study the roadmap. I'm following one of the Sydney to Melbourne touring routes, a series of itineraries that highlights the myriad activities and destinations between these two great cities. There are two options: a nature-themed drive that weaves its way along the coast and an inland route via Canberra that focuses on the region's cultural heritage. Side trips include the Great Alpine Road between Wangaratta and Bairnsdale and the Kosciuszko Alpine Way from Canberra to Albury. The beauty of these itineraries is that you can tailor them to focus on the experiences you enjoy most. I'm following the coastal route and hope to cram in as much adventure as I can find.
Kayakkng in Batemans Bay
From Wollongong, it's a 3-hour drive to Batemans Bay where I overnight in preparation for an early-morning appointment with a man and a kayak. Josh Waterson returned to Batemans Bay six years ago after spending an action-packed decade leading rafting expeditions all over the world. He now runs RegionX kayaking tours and I join him for a 4-hour paddle through the Batemans Bay Marine Park Sanctuary. Along the way I get an illuminating insight into the region's history from its time as a timber port to a centre for prawn fishing. As we paddle past a series of dramatic coves and sea cliffs, Josh points out where the army once installed cannons to defend against a possible Japanese invasion. For lunch we retreat up an estuary and find a sandy beach hidden among a forest of mangroves. Josh throws down a rug and magically conjures up a banquet of soup, chicken salad, homemade chocolate cake and freshly brewed coffee all from the bowels of his kayak.
The picturesque seaside town Narooma
From Batemans Bay, it's only an hour along the Princes Highway to Narooma, a picturesque seaside town blessed with beautiful beaches and a labyrinth of inlets, lakes and rivers. I take a sunset stroll along the boardwalk that leads to the beach and watch fishermen filleting their catch and throwing the leftovers to an appreciative audience of seals and stingrays. It turns out that Narooma has another trick up its sleeve. Head 8 kilometres out to sea and you hit Montague Island, a National Parks reserve famous for its historic lighthouse and varied birdlife, including 6,000 pairs of penguins that waddle up the beach each night to nest. I'm here to meet some of the island's other residents – Australian fur seals – and after an exhilarating ride clinging to the front of Island Charters' 10-metre motorboat, I don a wetsuit, mask, snorkel and flippers and dive in. Immediately, I'm surrounded by dozens of inquisitive seals, many of whom race towards me before darting off to the side at the last minute. Their agility in the water is astonishing and I flail around hopelessly in an effort to keep up. In the end I float on the surface and enjoy the show as they spin, twirl and dive among streams of air bubbles.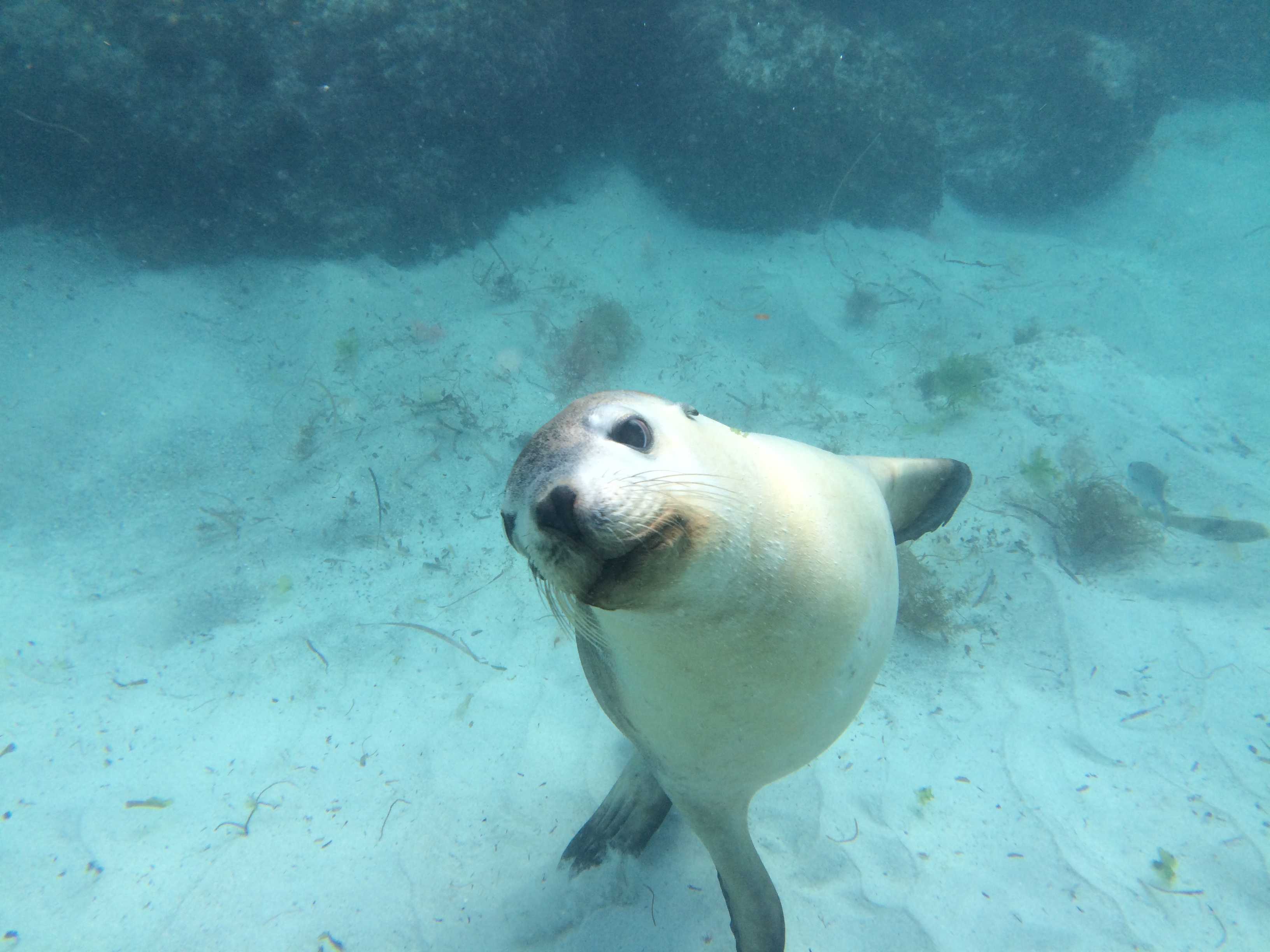 Merimbula
Next stop is Merimbula, a popular holiday destination set on forested hills between Merimbula Lake and the sea. It's easy to see its appeal – family-friendly lakeside beaches for the kids plus 5 kilometres of surfing heaven for boarders. I'm no surfer but locals insist the sandbank at the north end of Main Beach creates one of the south coast's best left-handers. For a watersports extravaganza, time your visit to coincide with the annual Mambo Merimbula Classic in November and watch some of Australia's best kite-surfers, sailors and stand-up paddlers in action. Merimbula is also renowned for its oysters and the discovery of a large number of Aboriginal middens proves this is no recent phenomenon. You'll also find delicious local mussels, crayfish and prawns in the town's cafés and restaurants.
Touring routes
There are various driving itineraries and suggestions for your Sydney to Melbourne trip. Part of the frustration of a trip like this is that, inevitably, there are things you have to miss. After crossing into Victoria, I drive past Croajingolong National Park, a World Biosphere Reserve with more than 100 kilometres of pristine coastline and hinterland that's just crying out to be explored. Next time.
Although the majority of this 1033 kilometre coastal route lies in New South Wales, Victoria still has plenty to brag about. A two and a half hour drive from the border is Gippsland Lakes, the country's largest inland waterway. Covering more than 400 square kilometres, the lakes are a network of inland waterways fed by five different rivers. Predictably, it's an aquatic haven with superb swimming, fishing, boating and sailing. A good base from which to explore the area is Lakes Entrance, a bustling town from where you can cross a footbridge to Ninety Mile surf beach. This slender natural barrier divides the lakes from the Bass Strait and there are lovely views of the area from nearby Flagstaff Hill. You can't really come all this way without visiting the southernmost tip of mainland Australia. Known as 'The Prom', Wilsons Promontory is a stunning 50,000 hectare reserve riddled with walking trails and a wide variety of native wildlife such as kangaroos, emus, wombats and echidnas. With only time for a fleeting visit, I opt for a tour of Wilsons Promontory Lightstation, which was built in 1859 on a narrow peninsula that juts obstinately into the Bass Strait. If it seems a lonely place today, spare a thought for the families that lived here in the late 1800s. Their only contact with the outside world was when supplies were delivered by ship every six months.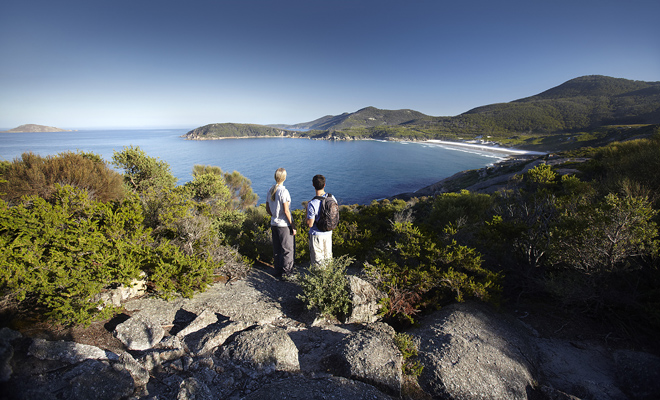 On to Melbourne
As I turn north and head towards Melbourne, I have to resist the temptation of many detour-worthy attractions, including the penguins at Philip Island and the wineries of the Mornington Peninsula. Still, the prospect of a decent flat white keeps me focussed and I arrive into the welcoming embrace of Australia's most cosmopolitan city. While the last few days have showcased many of the coast's best activities and destinations, it's also been a reminder of the simple joy of driving. From the stunning natural scenery of the numerous National Parks to man-made wonders such as the Sea Cliff Bridge, cruising along deserted roads with the stereo cranked up is a pleasure that is hard to beat.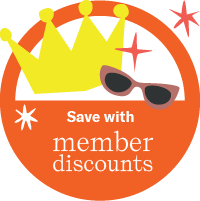 Deals for you
We've partnered with businesses across Australia to bring you great deals and discounts on activities and attractions.