Taking It To The Extreme
Australia
Hit the Waves
Ever wondered what it would be like to fly across the water, wind in your hair, adrenalin pumping through your veins? Why not try your luck at kitesurfing.
Kitesurfing is the hottest new sport to hit the country, and Australia's southwest is the perfect place to discover it. A mixture of windsurfing and kite flying, with a dash of skating thrown in, kitesurfing is sure to give you an adrenaline rush as you set off across sea, lake or river, harnessed to kite and board, and pulled along by wind and water power.
From the flat water of Perth's Swan River and the consistent 25-32 knot winds at Fremantle's Woodman's Point, to the cross-shore riding further north, and the big waves of the Margaret River's main break, beginners and pros alike can find the perfect ingredients for the ride of their life.
Further south, Robe's Guichen Bay is ideal for beginners who can learn to ride in the safety of the bay or enjoy flat water at Lake George only 30km away. West Beach or Stonies are the best bet for the more adventurous in search of exciting wave riding.
As with any extreme sport, a few precautions go a long way. Before heading out on your kiting adventure sign up for a lesson with the professionals who will not only teach you basic techniques in piloting and body dragging, but should also give you a full run down on wind and water theory, location spotting, plus all-important safety and emergency procedures.
With a little patience and practice you'll be up and riding no time at all, ready to challenge yourself in the surf, eyeing every sandbar as a ramp and every wave as a hurdle.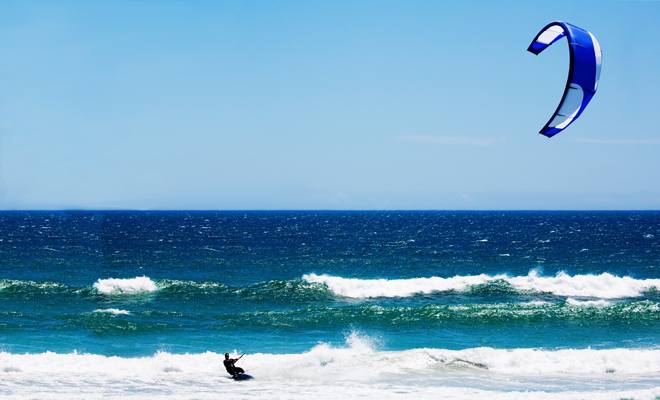 Take It To The Air
Skydive Western Australia

Throwing yourself out of a perfectly sturdy plane in the name of fun isn't the first thing that falls to mind on a visit to the western capitals.
If plunging through the atmosphere towards the Perth or Adelaide skyline at an alarming 200kph is your idea of a thrilling, then harness up for a tandem skydive.

The best thing about going tandem is you can leave the hard part to the professionals without missing a second of the exhilarating rush of falling through the air before being
reassuringly jolted upright as your parachute opens and you drift to a gentle touchdown. Probably best to do it on an empty stomach.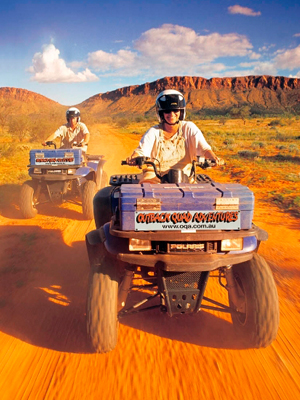 Go to Ground
If you prefer your thrills on the dryer side, jump aboard your very own Polaris 330 (fully automatic) quad bike for the best red centre adventure you can have on four wheels.
Twenty minutes east of Alice Springs you'll find Undoolya Cattle Station, the oldest working cattle station in the Northern Territory. Marooned in the Top End's vast, unspoiled outback, it's a patchwork of red, green and brown, and with Outback Quad Adventures you'll have the place pretty much to yourself - all 3500sq km of it. Just you, four wheels, no gears, no license and no worries.
The day starts with an orientation and safety spiel, then before you know it, it's time to rev the throttle and shoot forward in a spray of red dirt.
Live out your Formula 1 or Mad Max fantasies as you tackle the natural obstacle course through bush tracks, swerving around water holes, negotiating your way through dry sandy river beds, alongside mountain ranges, and rattling over station tracks. Just be careful with the war cries or you may get a mouthful of red dust. Of course, while you're regaining composure you'll have time to take in the scenery in all its rust red glory.
It might not be as intrepid as the Dakar rally, but you'll certainly see more kangaroos, emus and goannas. And even if you don't feel the need for speed, your quad biking adventure will leave you covered in a victorious layer of red dirt and on a high all the way back to Alice Springs.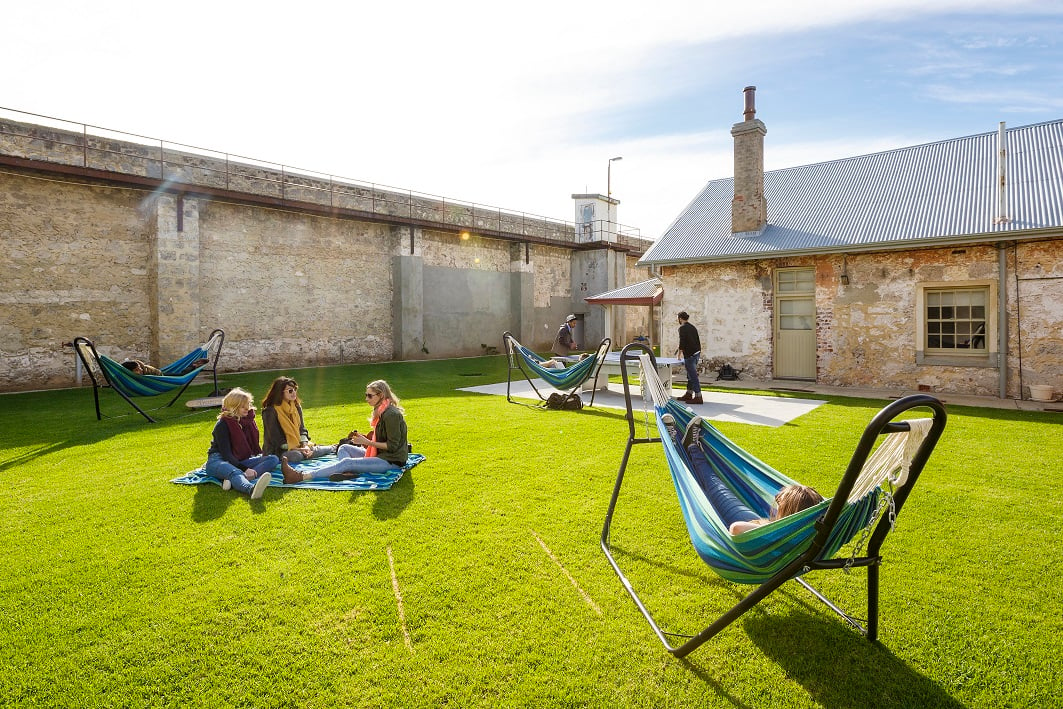 YHA Fremantle Prison
Part experience, part accommodation, spend a night behind bars at the UNESCO-listed YHA Fremantle Prison – a one-of-a-kind piece of convict history.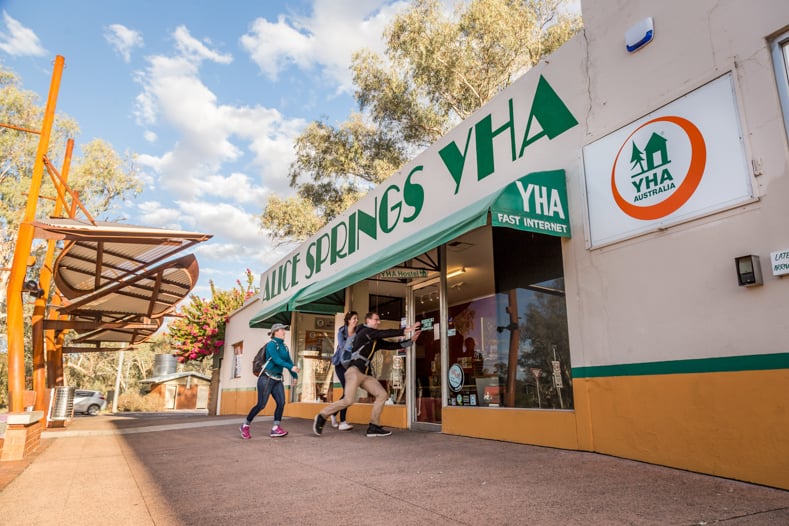 YHA Alice Springs
Located in the iconic desert town of Alice Springs, gateway to the Outback and Uluru, the historic YHA Alice Springs was once an open-air theatre and still hosts nightly movies.