The ultimate Hobart must-do list
The capital of the Apple Isle has so much to offer, and we've got the top things you can't leave without doing. Whether you're hoping to spend as little as possible, are looking for something to splurge on or have literally $0 (feels), there's great things to do for every budget.
Cash to spare?
Explore Bruny Island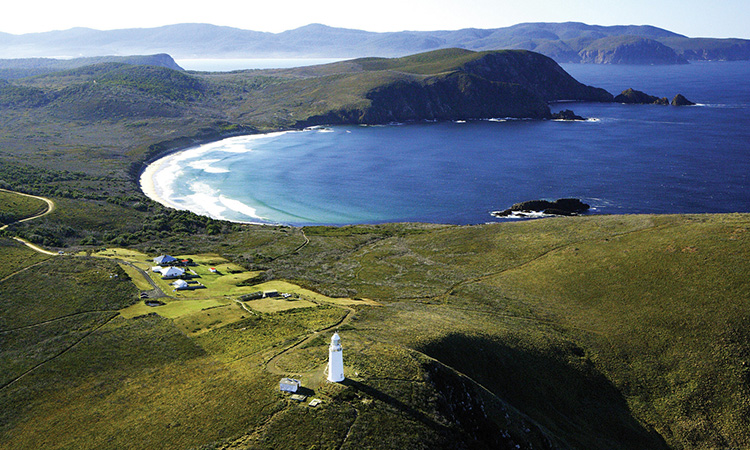 Credit: Tourism Tasmania
A 40-minute drive followed by a 15-minute ferry, Bruny Island is a slice of authentic Tasmanian wilderness, right in Hobart's backyard.
The best way to spot wildlife is on a cruise or guided nature tour, where you can see fur seals, dolphins, fairy penguins, pademelons, echidnas and wombats. If you're really lucky, you'll be able to find the elusive white wallaby, so adorable they've been mistaken for white quokkas! Soak up panoramic views from The Neck, take a dip at Adventure Bay, visit the iconic Cape Bruny Lighthouse – the possibilities are endless. If you're a pedestrian, you can get the Sealink ferry for free, if you have a car (which we recommend), you can hop on with your vehicle from $50.60.
The reason we've picked Bruny as our splurge item? Food and wine, of course! Slurp the freshest oysters (Get Shucked Oysters) you'll ever taste then take home a whole collection of delectable wines (Bruny Island Premium Wines), cheese (Bruny Island Cheese Co) and berries (Bruny Island Berry Farm) plus many more fantastic eateries where you can taste fresh local produce. Eating your money isn't always a good idea, but devouring incredible Tasmanian produce on this stunning island is a definite exception to the rule.
Best budget things to do in Hobart
Stock up at Salamanca Market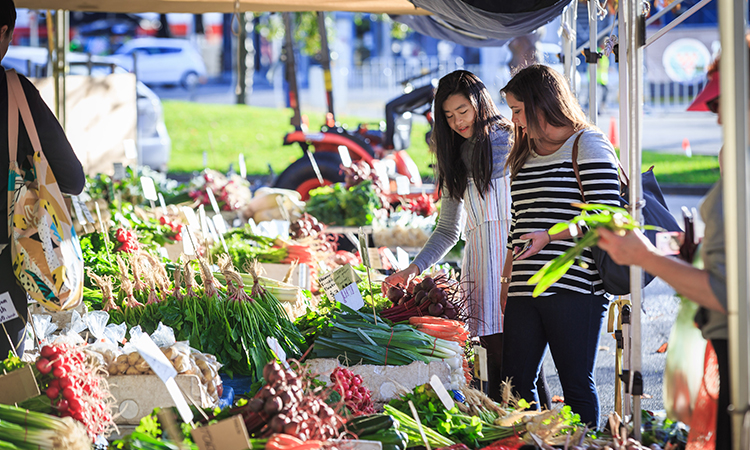 As Tasmania's most visited tourist attraction, you simply can't be in Hobart on a Saturday and not pay a visit to this iconic spot right on Hobart's waterfront. Its popularity means the Salamanca Market has seen huge growth after the last few decades, celebraring its 50th anniversary in 2022.
With no entry fee, you can have a great day out along the water and not spend a cent, but you'll find it near impossible to walk past stylish clothing, bespoke jewellery, organic produce, artworks, ceramics and much more without finding something that takes your fancy. A foodie's paradise, you'll love weaving through the stalls, suddenly finding room in your tummy for more street food and space in your bags for handmade cheese, breads and wines. A new adventure with every visit, Salamanca Market will become your new favourite hangout if you're sticking around in Hobart for a while.
Be wow'ed at MONA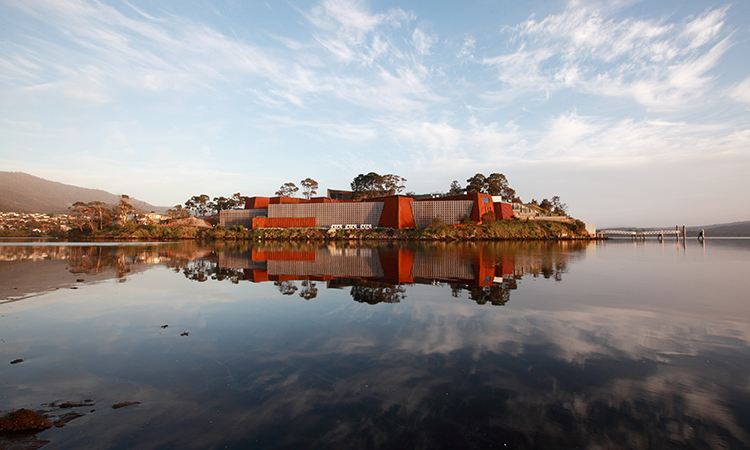 Credit: Tourism Australia, Leigh Carmichael
The Museum of Old and New Art, more commonly known as MONA, is Australia's largest private museum, and one that is guaranteed to change your life.
Not your usual history lesson, MONA is famous for its central themes of sex and death, described by owner David Walsh as a "subversive adult Disneyland." Located within a winery, you'll notice MONA's individuality from the moment you walk in. See the highs and lows of David Walsh's private collection, made up of over 1,900 artworks. To give you an indication of the craziness you can witness, one section is called "Stuff David Bought When He Was Drunk." On top of this, MONA hosts a busy exhibitions program and is home to a wide array of restaurants, bars and live music, so if art isn't your thing, you can simply enjoy the space and atmosphere.
If you're a native Tasmanian or under 18, admission is free, but for everyone else, tickets are $35 for adults and $30 concession - a small price to pay for the experience of a lifetime. MONA is where to go to have all of your senses dazzled and your mind blown - sexy, subversive and controversial, don't leave Hobart without witnessing the spectacle that is MONA.
Check out Cradle Mountain-Lake St Clair National Park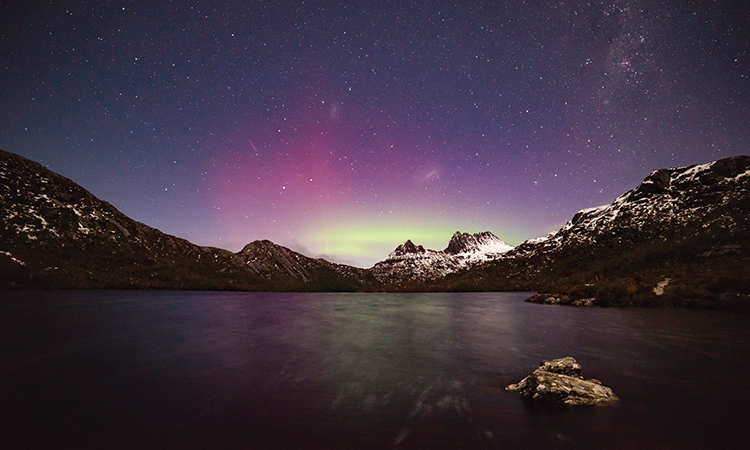 Credit: Pierre Destribats
An unforgettable day trip from Hobart, Cradle Mountain-Lake St Clair National Park is yet another jewel in Tasmania's crown of wilderness wonders. Be captivated by the rich and diverse vegetation as well as the wildlife, including Tasmanian devils, quolls, platypuses and echidnas.
There is an abundance of ways to see the park, including long walks and short walks through rainforest. If you're going to do just one, make it the Dove Lake Circuit, an easy 6km walk guaranteed to take your breath away. Keep your eyes out for hidden beaches, the ancient Ballroom Forest and be awestruck by Glacier Rock.
If you're lucky, you'll catch the Southern Lights, aka Aurora Australis, and watch as the night sky lights up with shades of green, blue, purple and red. Unlike its Northern counterpart, you can spot the Southern Lights all year round, but especially during May to August. The view of the lights reflecting off the mirrored waters of Cradle or Dove Lake is the stuff of fairytales – you can experience all this and more with a Park day pass (approx. $25 per person).
Explore Freycinet National Park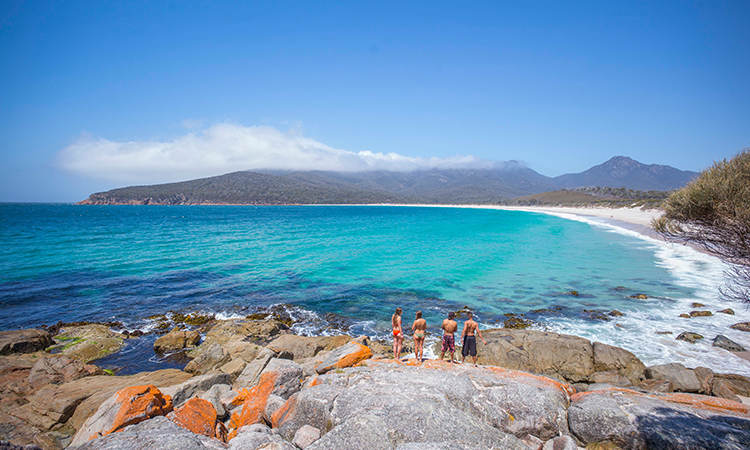 Also known as heaven on Earth, Freycinet National Park is a surreal peninsula of pink granite, pure white beaches and turquoise bays - and it's only 2.5 hours out of Hobart. Freycinet is home to Wineglass Bay - one of the most beautiful beaches on the planet where you can enjoy a swim you'll never forget.
Here, you'll see an abundance of wildlife, including penguins, dolphins, seals and maybe some whales at the right time of year. In other areas of the park, you're guaranteed to see some adorable wallabies, possums, echidnas and potoroos.
Enjoy the most incredible views you'll ever see from a number of lookout points along the Park. Locals and travellers agree - there is something truly magical about Freycinet National Park you can't experience anywhere else. Explore the magic at a steal, for only $24 per vehicle, per day.
Best free things to do in Hobart
Wander around Launceston
Tassie's second major city is only a 2.5 hour trip out of Hobart, and seeing this vibrant hub of food, wine and culture is a must-do. A gorgeous mix of city comforts and comfort charm, Launceston has one of the best-preserved cityscapes in Australia with a distinct Colonial and Victorian influence.
A short walk from the city centre you'll find the pride and joy of Launceston, Cataract Gorge Reserve - a unique natural formation boasting walking tracks, a swimming pool, the world's longest single span chairlift and panoramic views, with peacocks, wallabies and other native wildlife looking on curiously.
Are you a wine fan? Follow the Tamar River north through the Tamar Valley, one of the most underrated wine regions in the country. Here you'll find wines typical of cooler climates, where Chardonnay and Pinot Noir reign supreme. There are more than 30 vineyards lining the shores of the Tamar Valley, nestled amongst enchanting orchards, forests and fertile pastures. You can explore them all when you follow the wine route. You can have an incredible day out in Launceston for $0, but we have a feeling you'll definitely fall in love with a wine or two, so it won't hurt to budget for a bottle!
Climb to the top of the world at kunanyi/Mount Wellington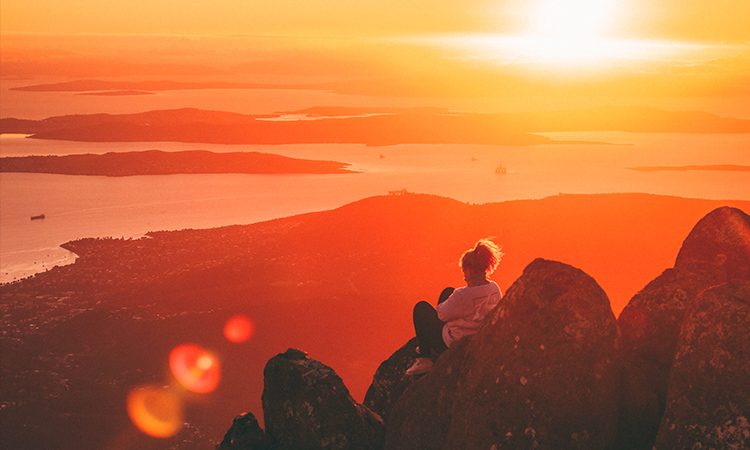 kunanyi/Mount Wellington (incorporating the language once spoke by Aboriginal Tasmanians), is a must-see landmark in Hobart – the only city where you can get to the middle of the CBD to the summit of a mountain in 30 minutes! The summit of the mountain offers incredible vistas of Hobart and Bruny Island, and the experience at sunrise or sunset is one in a million. The most popular way to reach the top is to drive it, but there are also buses and tour companies offering bicycle and walking tours.
Bushwalking is the most popular activity, making kunanyi/Mount Wellington the perfect spot for nature and wilderness lovers. Take the Pipeline Track and fully experience the diverse flora and fauna of this area – keep your eyes out for potoroos, pademelons, platypuses and echidnas. Enjoy the spectacular sight of springs, cascades and waterfalls. If you fancy yourself a rock climber or abseiler, the Organ Pipes cliffs are the place for you.
If you're not the adventurous type but still love some fresh air, there are many fantastic spots for a picnic or a BBQ further down the mountain. All you have to do is make sure you're rugged up as it gets extremely windy at the top - and you're all set for a perfect day out for the cost of $0.
Get cultured at Tasmanian Museum and Art Gallery (TMAG)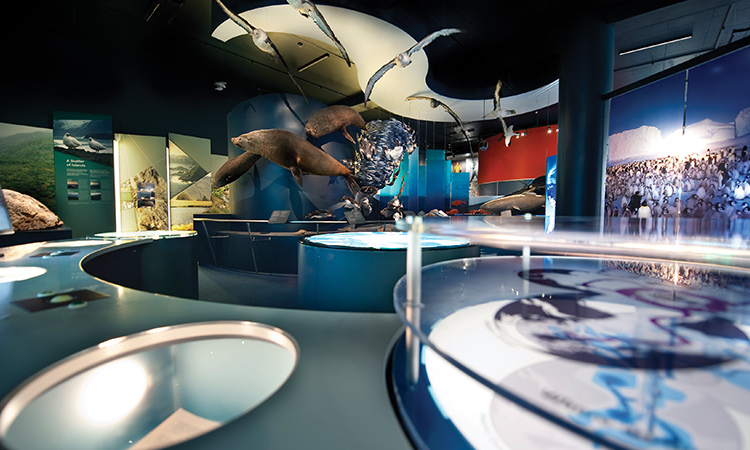 Credit: Tourism Tasmania and Jack Robert-Tissot
Established in 1848, TMAG is Australia's second-oldest museum, an icon of Tasmania and the country. It houses a rare and unique collection with some objects originating from Australia's oldest scientific society, the Royal Society of Tasmania. Enjoy incredible collections and exhibitions that include natural history, social history, geology, zoology and maritime history.
Learn about the now extinct Tasmanian tiger and the incredible story behind it. You can't miss the permanent Our land: parrawa, parrawa! Go away! exhibit, a powerful journey telling the story of the Aboriginal Tasmanians and the colonists.
One thing that makes TMAG particularly unique is that it doubles up as a Herbarium, being responsible for the management of Tasmania's botanic collections!
Admission is free, so you have no excuse not to visit, and visit again, and learn something new every single time.
Step back in time at Battery Point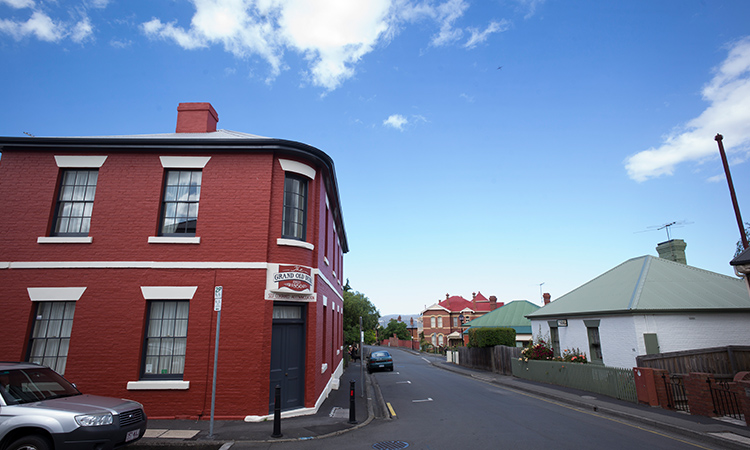 On the fringe of the city centre you'll find Battery Point – Hobart's oldest and most beautiful suburb, oozing quaint colonial charm and history. Settled in the 1800s as a defensive outpost for the penal colony, Battery Point boasts winding streets and laneways of cottages and welcoming pubs, restaurants and cafes.
Start by following the Battery Point Sculpture Trail, all nine of the sculptures representing a moment in Battery Point history. Then, wander along Battery Point's main street, Hampden Road, to refuel at an adorable café, or sample some of Tasmania's fine wines. Window shop at homely looking antique, curio and book stores, and momentarily forget that you're actually living in the 21st century.
When the day is out, settle down on a park bench on Arthur Circus and enjoy the view, as the sun sets upon the colonial cottages with Mt Wellington as a backdrop. Hungry again? Finish the day at Shipwright's Arms Hotel, for people-watching and a solid pub feed.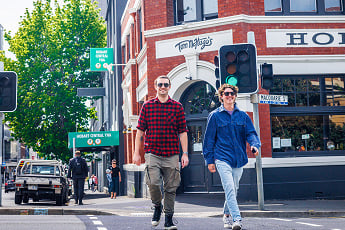 YHA Hobart Central
A perfect gateway to Hobart and the rest of Tasmania, this friendly, centrally-located property is barely two blocks from the waterfront and the city's best cultural attractions.