Travelling with friends? Here's where to stay.
So you and a small group of mates are going on a cheeky weekender, how good! You won't all fit in one hotel room, but don't want to be cut off from the rest of the world in a rented property. So what do you do? Book out your very own room with YHA! With a great selection of 4 and 6 share rooms, you and your crew can enjoy all the benefits of privacy, as well as all the socialising and good times typical of a YHA. Here's why YHA should be your first choice for your gang's next weekend getaway.
THE SAVINGS, OF COURSE
There's no two ways about it – booking hotels and renting out properties is exxy. On top of the cost per person, you've got cleaning fees, service charges and a lot of other nasty hidden costs. We offer high quality budget accommodation on a shoestring – when you book out one of our 4 or 6 share rooms, you're only paying for your fabulous spacious room. Split the cost evenly and you're all set!
CREATE A SUPER GROUP!
The thing about hostels? You meet people who are exactly like you – and the same goes for mini groups! Chances are, in one of our fabulous common areas you'll meet another small group of like-minded Aussie travellers. Join forces and create a super group – get to know each other at a free wine and cheese night and then hit the town together.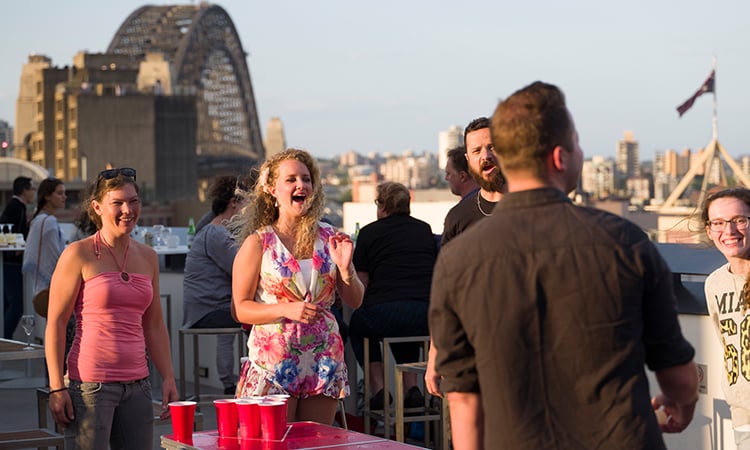 Try your hand at beer pong at Sydney Harbour YHA!
DISCOUNTS GALORE
When you book a stay with YHA, you automatically become a member, entitling you to a whole lotta fabulous discounts! You can use them right away, on everything from skydiving to sushi restaurants, zoos to bowling alleys, all around Australia. How's that for a perk?
SLEEP LIKE A BABY
No need to sleep with strangers and worry about that one guy who comes and turns on the lights in the middle of the night. When you all know each other, you can all be back at the same time and have a good nights' sleep. Just don't lose any friendships over who gets the top and bottom bunk!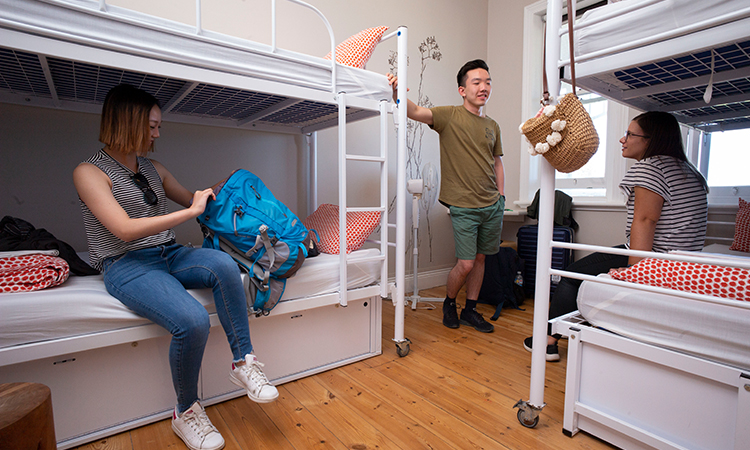 Fall asleep to the sound of the ocean in a 4-share room at Port Elliot YHA.
FREE LOCAL EXPERTS, AT YOUR SERVICE
Those friendly faces at reception? They're not just to help solo travellers. When you're not quite sure what to do next, come on down and say hello. You'll get the low-down from experts on the best places to go, things to see and food and bevvies to consume. Talking to a human definitely beats a half-arsed sheet of paper left by property owners you'll never meet.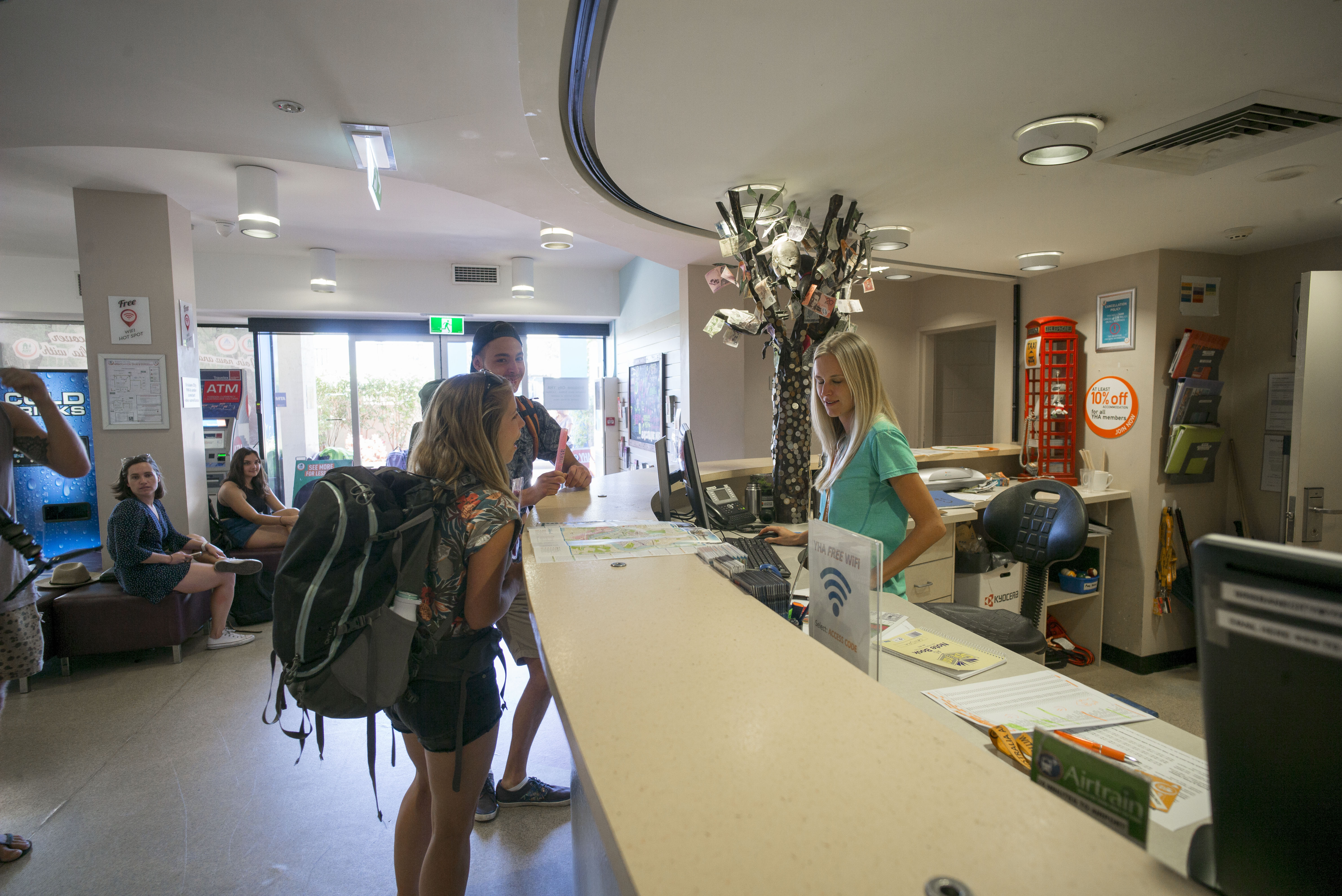 Say hey to a friendly face at Brisbane City YHA.
AHHHH, THE MEMS
We offer a lively, friendly and stimulating environment, with decked out common spaces just waiting for memories to be made. In years to come, you'll always remember the interesting characters you met at YHA – whether you played a board game together, shared breakfast foods or misplaced your dignity on a night out. Now you can't get that from a hotel room.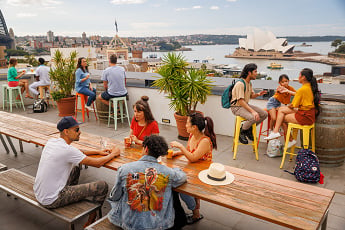 YHA Sydney Harbour
This modern, sustainable property in The Rocks draws an international crowd with its world-class harbour views of the Sydney Harbour Bridge and Opera House.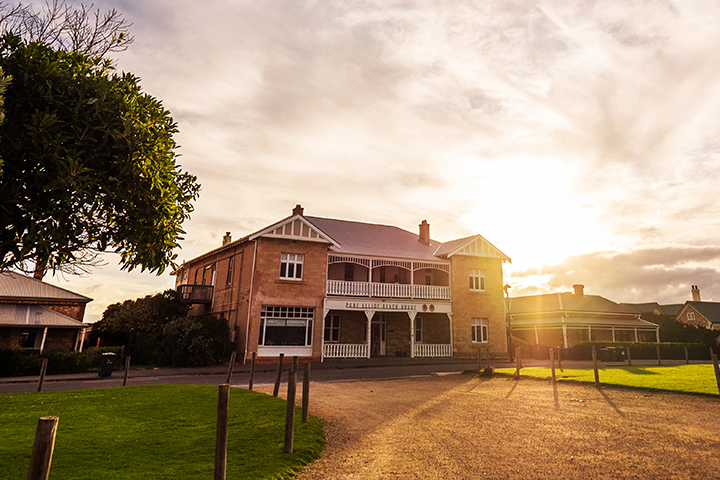 YHA Port Elliot
Located in a breezy, historic building and overlooking the calm waters of Horseshoe Bay on the Fleurieu Peninsula, YHA Port Elliot offers beautiful beach adjacent accommodation.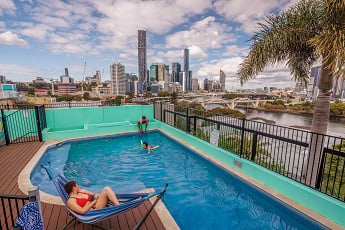 YHA Brisbane City
Nestled in Brisbane's traveller precinct and within walking distance of Suncorp Stadium, this buzzing, diverse inner-city YHA boasts a rooftop pool and bar.