Why you should definitely put Newcastle on your travel list
With superb swimming spots, incredible heritage architecture and coastal walks that will leave you breathless, a Newcastle getaway makes excellent travel sense.

Image: Destination NSW
Newcastle (or 'Newie', as locals say) has a lot going for it. Just two hours north of Sydney, the coastal city is enjoying a bit of a renaissance. Once a hub of industry, humble Newcastle has evolved into a confident, creative city that hasn't forgotten its roots. Offering a cool combination of a fun city break and a cruisy coastal getaway, here's some reasons to make Newcastle your next trip destination.
It's home to some of Australia's most sublime swimming spots
Australia hangs its hat on its beaches, but beyond the famous spots like Bondi, Whitehaven, Bells and Cable beaches, there's plenty of other amazing places around the nation to take a dip, minus the fanfare. While staying in Newcastle, visit Nobbys Beach, Newcastle Beach or Bar Beach to cool off – all are easily accessible from the city. There's also a clutch of incredible, historic ocean baths too. Choose from Newcastle Ocean Baths (reopening in mid-2023), Mereweather Ocean Baths, Soldiers Baths or the Bogey Hole – a simple, natural swimming pool cut out of the rock shelf by convicts in the early 1800s.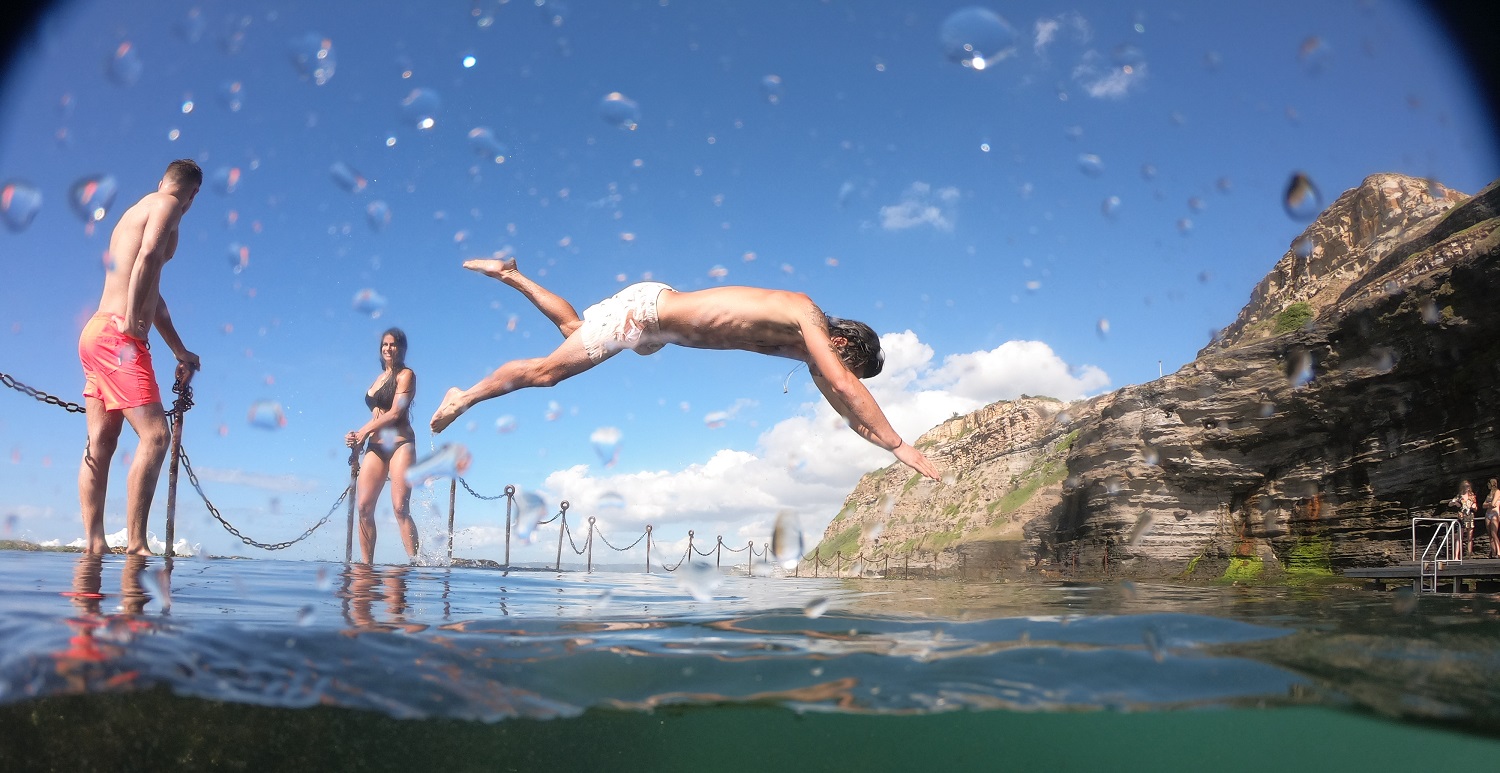 The coastal walks will blow you away
Linking Newcastle's beaches all the way from Merewether Ocean Baths in the south up to Nobbys Beach, the Bathers Way is a 6km-long walk well worth doing. Along the way you'll be able to stop at scenic lookouts, renowned surf breaks, an art installation, lighthouse, and World War Two-era military infrastructure. The Bathers Way also connects to the short-but-spectacular Newcastle Memorial Walk, a 450-metre-long clifftop walkway built to commemorate the 100th anniversary of the ANZAC landing at Gallipoli. Apart from taking in incredible panoramic ocean views, you'll also be able to see the walkway's unique steel silhouettes of soldiers inscribed with thousands of family names of the locals who served during the war.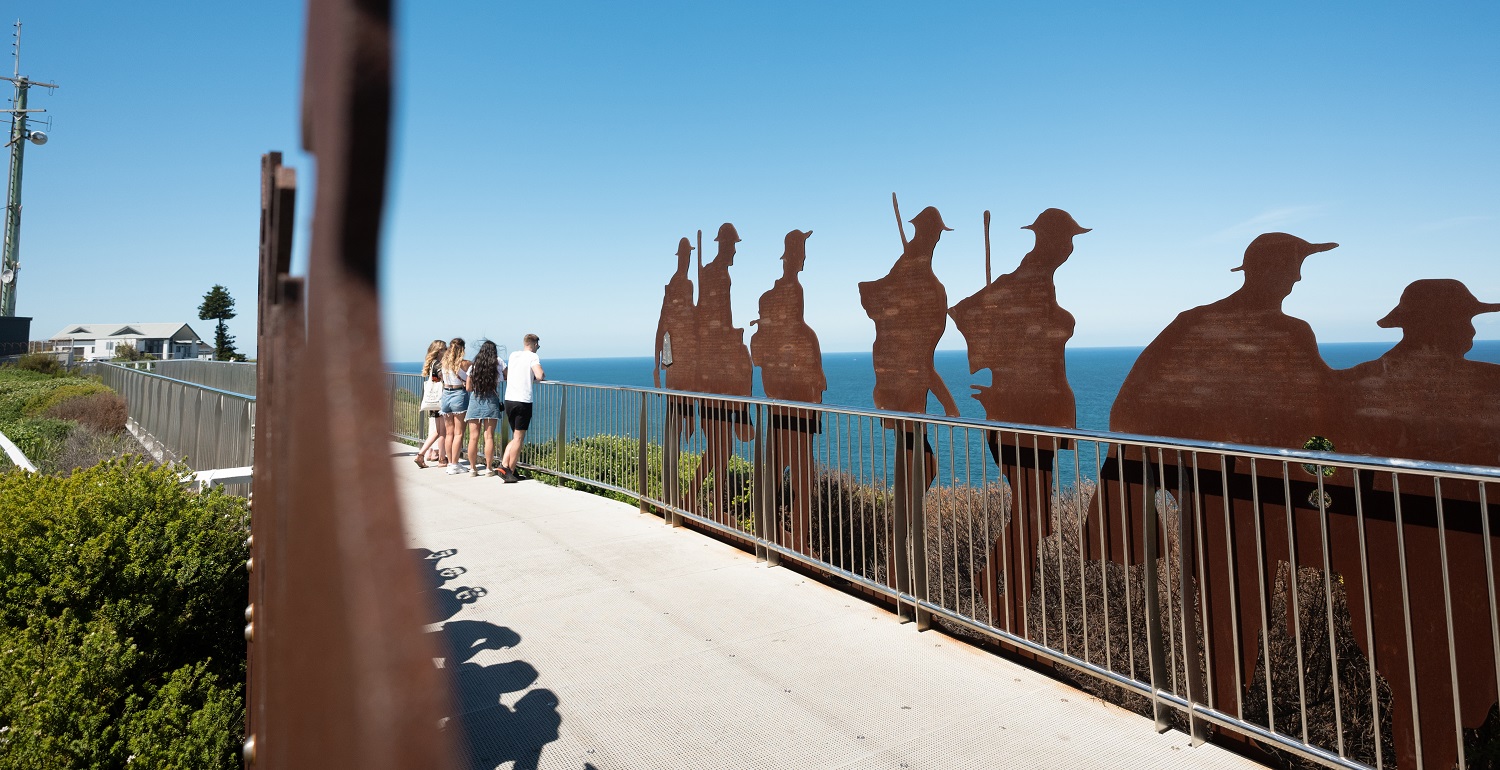 It's a heritage architecture hotspot
Forget soulless skyscrapers and cookie cutter buildings that all look the same. Newcastle's industrial heritage means it's got a wealth of cool, unique buildings from eras gone by. Once known as 'Steel City', Australia's second oldest city was once a major hub for industries like coal mining and steel production. Because of this, Newcastle has the type of character many other cities have bulldozed long ago. Factories and workshops have been transformed into bars and brewhouses and an 1800s police station now serves as a gallery space and creative hub (called The Lock-Up, of course). There are also classic Art Deco pubs, Georgian cottages and many great examples of brutalist architecture to admire. If you're into architecture, Newcastle's streetscapes endlessly fascinating.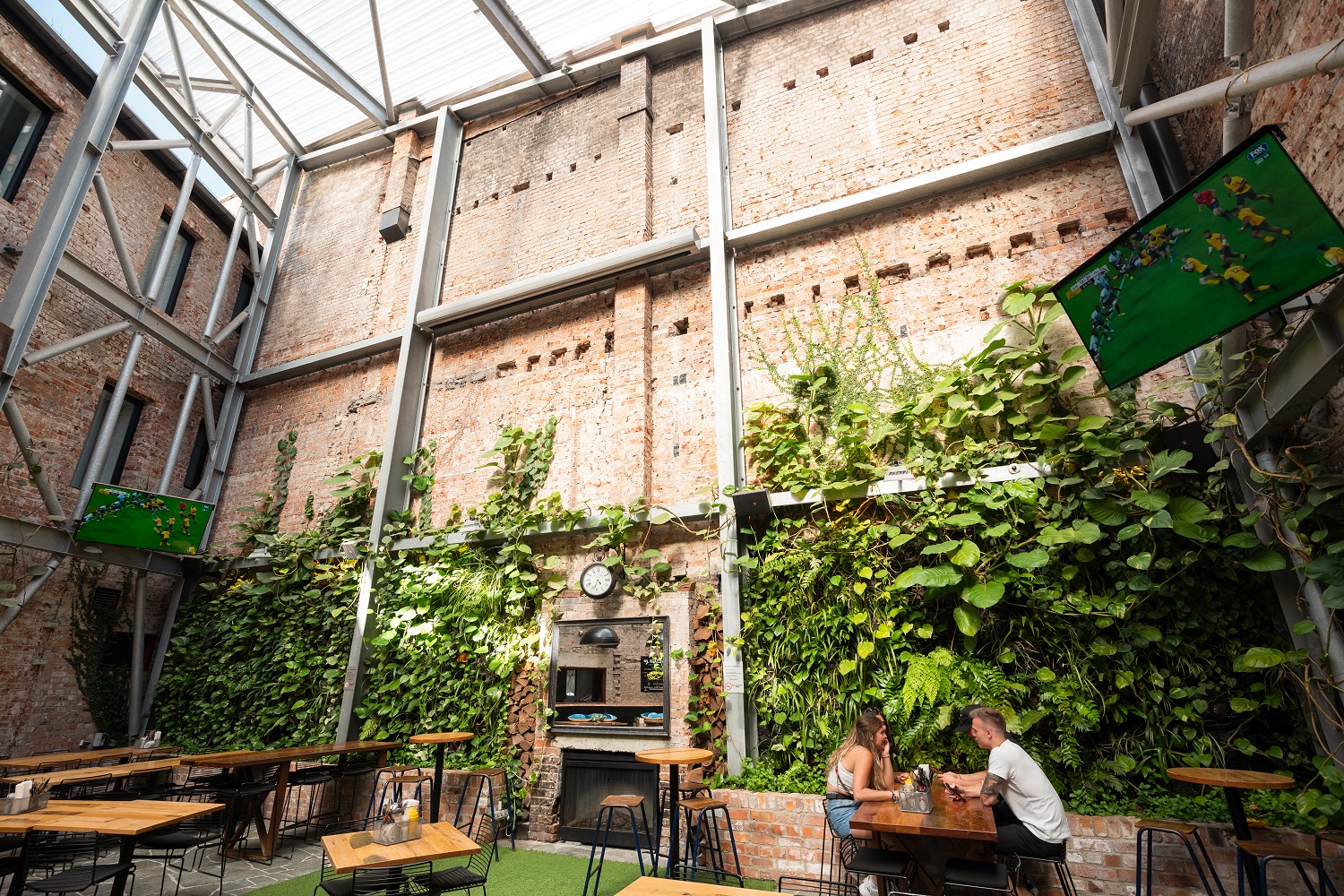 It's easily accessible without your own wheels
No car? No worries. Just two hours north of Sydney, Newcastle is an easy (not to mention, thrifty) coach or train ride from Sydney's Central Station. Flying into Newcastle is an option too if you're coming from further afield. Once you've arrived, getting around is much easier compared to many of Australia's bigger, more congested cities. If you're staying in the CBD (maybe at YHA Newcastle Beach), then you're only a stroll or tram ride away from bars, pubs, restaurants, shops and beaches. What's more, even though the city is walkable you can also hire an eBike to zip around.
Australia's oldest wine-growing region is nearby
Love vino? A day trip to the Hunter Valley is a must-do. From Newcastle, it only takes an hour to reach the famed wine-producing region. Even if you've got your own car, booking a spot on a small group wine tasting tour is a smart move (no need to nominate a designated driver when you've got a professional behind the wheel). While you'll no doubt have fun sampling reds and whites at cellar doors, the Hunter Valley is also home to breweries, cafes, distilleries, cheesemakers and chocolatiers, so all culinary bases are covered!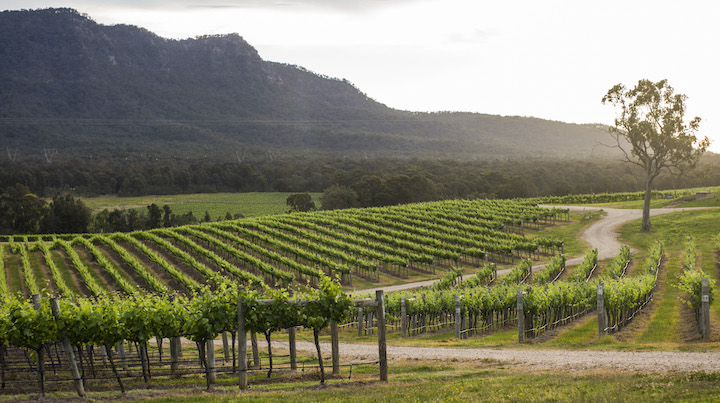 Some of Australia's most sought-after wildlife is on your doorstop
Nothing beats the rush of encountering an animal in the wild that you've never seen before. With Newcastle as your base, you'll likely be able to tick a fair few native species off your list. From June to November, thousands of humpback whales can be spotted along the east coast as they make their way from Antarctica to warmer waters. Head to a coastal lookout to look for their signature tail splash in the distance or get a little closer on a whale-watching boat tour. Dolphins are also frequently spotted in the surf in and around Newcastle too.
Many native birds and marsupials can be found across Blackbutt Nature Reserve's 182 hectares of bushland. And just 5km from central Newcastle, the walking tracks of Glenrock State Conservation Area will reveal wildflowers, epic coastal views and a bevy of native animals like echidnas, bush turkeys, yellow-tailed black cockatoos, bandicoots and lace monitors. Further south, the coastal heathlands and forests of Awabakal Nature Reserve are home to a huge number of birds including native parrots, wrens, robins and honeyeaters.
It's the perfect spot for a slow-paced break
Ever return home from a trip more worn out than when you left? While some of Australia's bigger cities can be quite frenetic, Newcastle's laidback atmosphere makes for an easy-going break. Instead of frantically ticking off attractions and sights, in Newie you can take each day as it comes. Start your morning with a lazy café brunch, then wander down to the ocean baths for a swim, head off on an invigorating coastal walk or book a surfing lesson to learn the ropes from a local surf pro. Catch an art show, enjoy a gelato while reading a book on the foreshore, or have a few cheeky beers at a beach pub as the sun sets – enjoying yourself is effortless in Newcastle.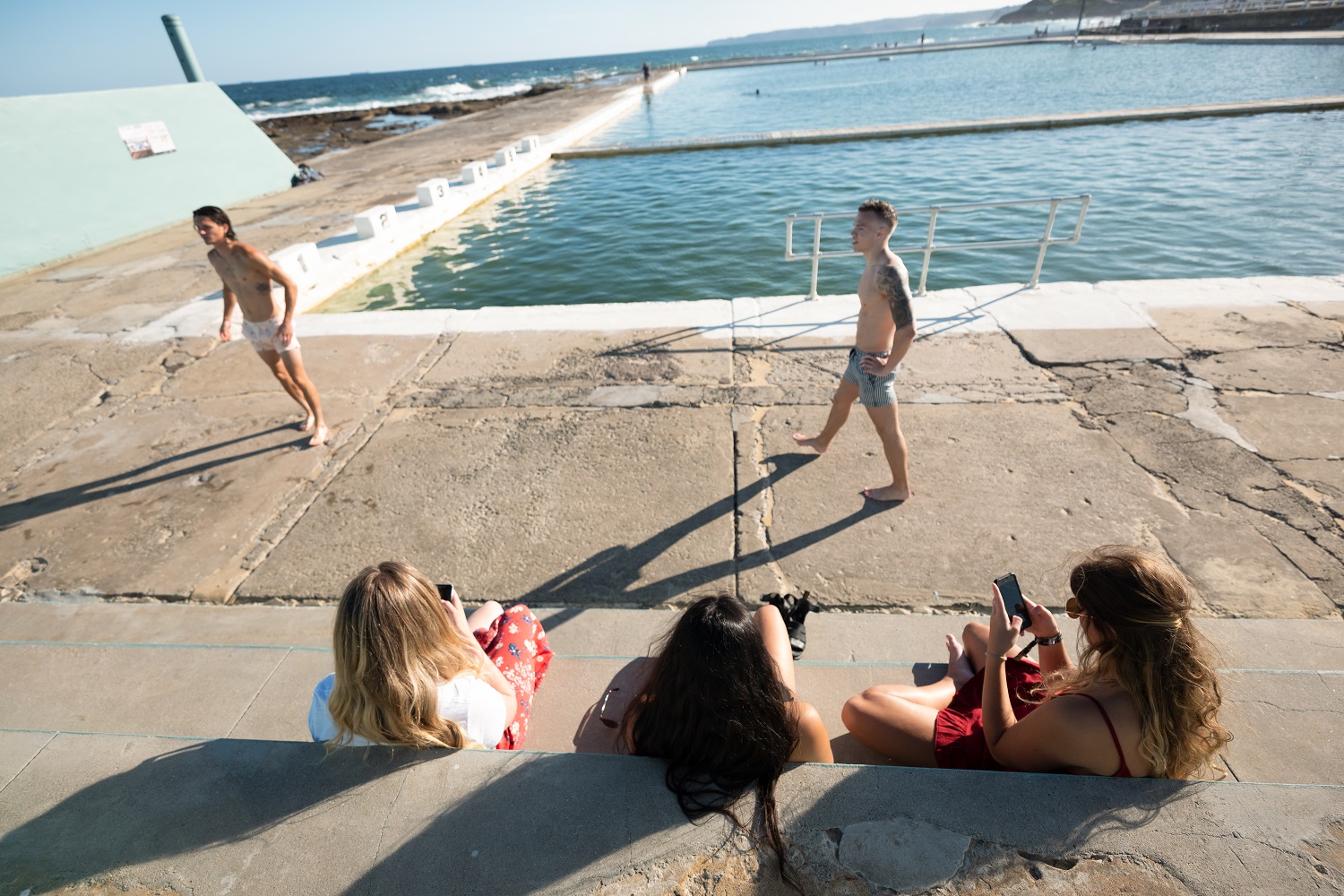 Words: Jo Stewart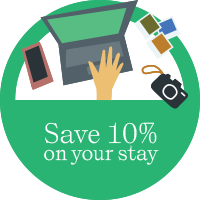 Book direct and save
By booking direct with MyYHA you'll receive our exclusive discounted rates. Sign up or login to get 10% off at select properties.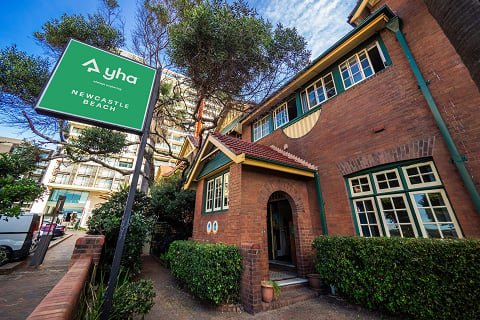 YHA Newcastle Beach
Opposite Newcastle Beach, and right in the centre of town, this friendly YHA is perfect for travellers looking for affordable accommodation.