Y-Hive coworking spaces by YHA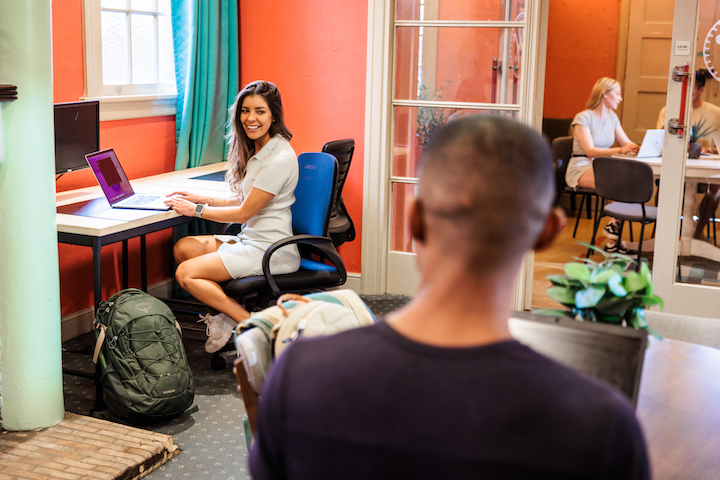 YHA is proud to announce the much-anticipated launch of Y-Hive Blue Mountains.

Y-Hive Blue Mountains is the first of several Y-Hive coworking spaces, where guests and non-guests of YHA can affordably access brand new, purpose-built spaces for work or study at exciting destinations across Australia.

The Y-Hive project was conceived as a way for travellers and locals alike to take advantage of YHA's extensive network and comprehensive facilities to stay connected in the digital age, allowing digital nomads, students, those looking to combine work with travel and WFH workers escaping their dining room to find great spaces to focus or collaborate.
What we offer

Y-Hivers can choose from a selection of offerings including dedicated desks, shared hot desks, entire meeting rooms or exclusive use of an entire coworking space.

Pop in for a day or stay for a week with a multi-day rate; or book yourself a great-value work and stay package so that you can explore more when it's time to log-off.

With high-speed Wi-Fi, comfortable desks, ergonomic chairs, wireless charging and plenty of amenities, Y-Hive makes it easy and seamless to work from wherever you would rather be.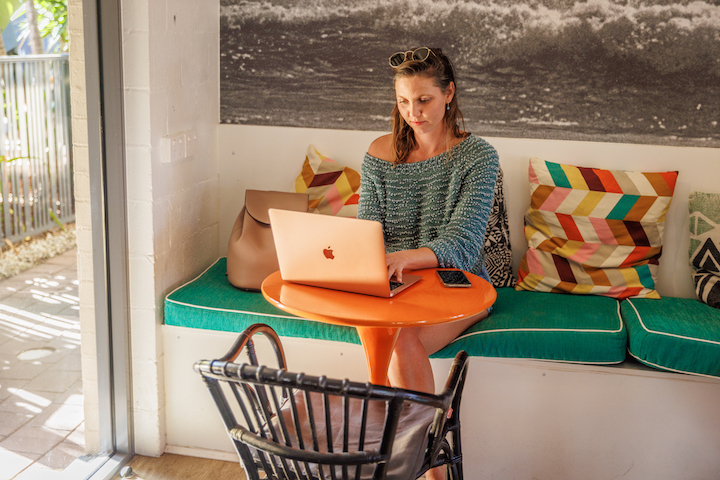 Where you can work
Located in the historic Katoomba YHA, Y-Hive Blue Mountains features a range of excellent facilities and is the perfect place to combine outdoor exploration with work and take in the mountain air between Zoom meetings.
Situated in YHA Brisbane City, this space has easy access to the swimming pool, bar, and wellness room and will serve as the perfect base to work and explore Queensland's capital.
Y-Hive Byron Bay
Set to launch in early December 2022, the Byron Bay YHA-based Y-Hive lets you take your work to the heart of the relaxed, creative beachside lifestyle of Byron Bay.



YHA Blue Mountains (Katoomba)

This historic lodge located right in the middle of Katoomba is as cosy as it is hospitable. Escape the city and make it your base for your next outdoor adventure.

YHA Brisbane City

Nestled in Brisbane's traveller precinct and within walking distance of Suncorp Stadium, this buzzing, diverse inner-city YHA boasts a rooftop pool and bar.

YHA Byron Bay

Relax in good company at this state-of-the-art, sustainable YHA in Byron Bay. With gorgeous communal spaces & a great social vibe, you'll never want to leave.