Bundjalung Nation
Jingi Walla means 'welcome' in the language of the Arakwal. YHA acknowledges the Arakwal people of the Bundjalung nation as the traditional owners of the land upon which the Byron Bay YHA and the Arakwal Bumberlin people of the Bundjalung nation upon which the Cape Byron YHA are located. The Murwillumbah YHA is also on the land of the Bundjalung nation.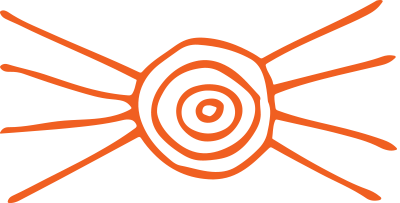 The Arakwal words Jingi Walla or Jingi Wahul were sourced from the website of the Arakwal Corporation website. Since 2014-15 the Muurrbay Aboriginal Language and Culture Cooperative have been developing a Bundjalung-Yugambeh dictionary which contains many language words and resources - be sure to learn some wordsand share them with us when you arrive.
The moment your feet touch the sand on the beach and you take your first breath of the ocean air you can sense that you are in a special place, and indeed you are, you are on Arakwal Country. Arakwal Country extends from Seven Mile Beach, south of Broken Head, to the Brunswick River up north, out to the escarpment west of Byron Bay, and east out into the Tasman Sea.
Byron Bay was traditionally known as Cavanbah by the Arakwal was always known as an important meeting place for the neighbouring clans and people of the Bundjalung nations. The Walgun headland, known as Cape Byron, is the easternmost point of mainland Australia.
Explore Byron Bay
Join Delta Kay, an Arakwal Bundjalung woman who is passionate about sharing Aboriginal culture. Hear about aboriginal existence before colonisation and incredible story of how her family negotiated their Native Title. Also learn language, discover bush tucker, and weapons and artefacts (and so, so much more).