Ski Season with YHA Thredbo
Thinking about hitting the slopes already? Book your stay at YHA Thredbo - conveniently located in the heart of Australia's Snowy Mountains and just a short stroll from the iconic Thredbo Ski Resort. Our award-winning property, boasts picturesque mountain views, comfy lounge and dining areas, a full kitchen, free Wi-Fi and a mix of great accommodation options to choose from.

Ski season at YHA Thredbo
Friday 9th June - Sunday 8th October
Whole rooms and beds available.
If arriving on a Friday, a minimum of 2 nights applies (no Saturday arrivals).
Ski Season cancellation terms & conditions. Bookings are non-refundable.
*Accommodation unavailable 4th and 5th August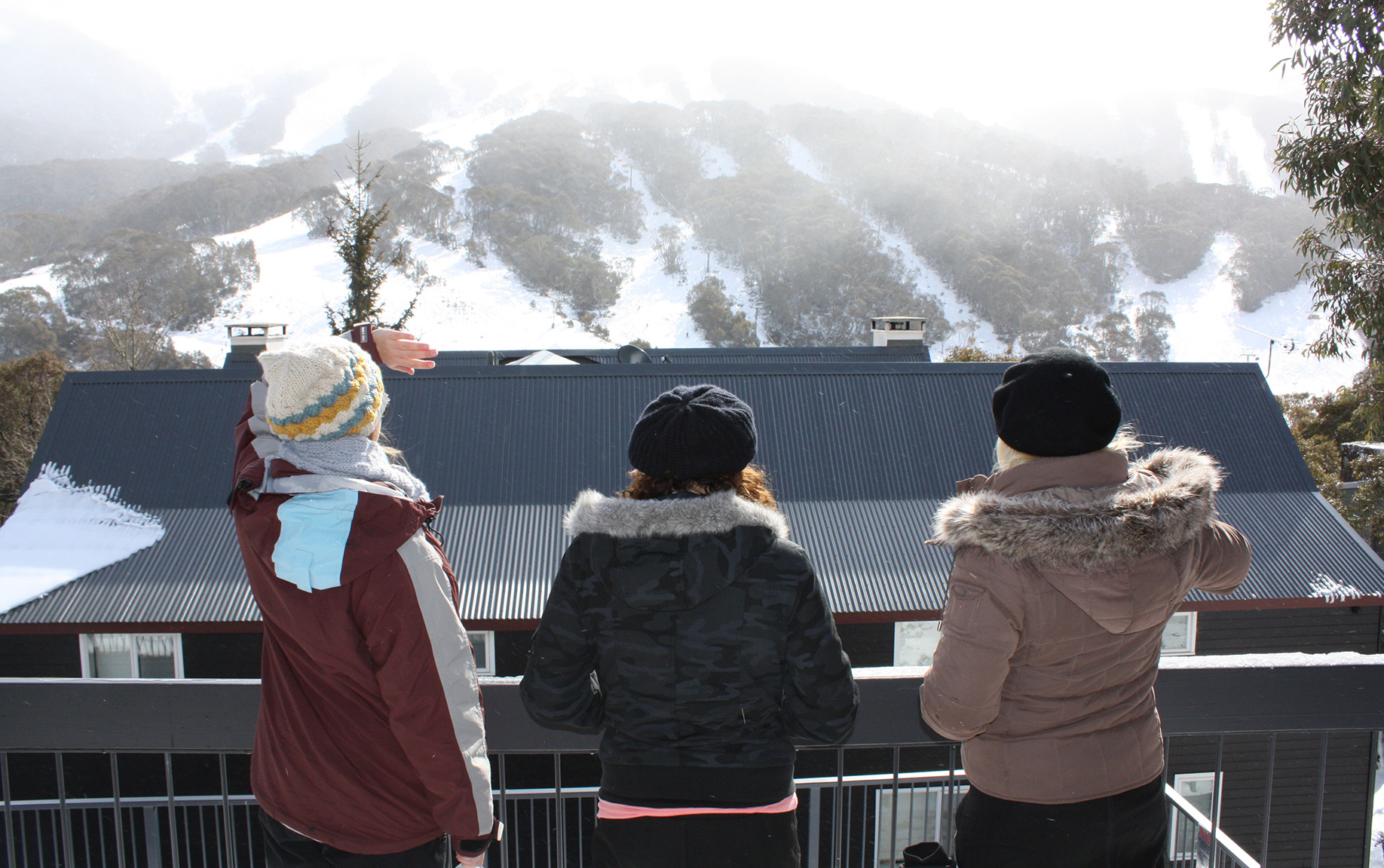 2023 Ski Season dates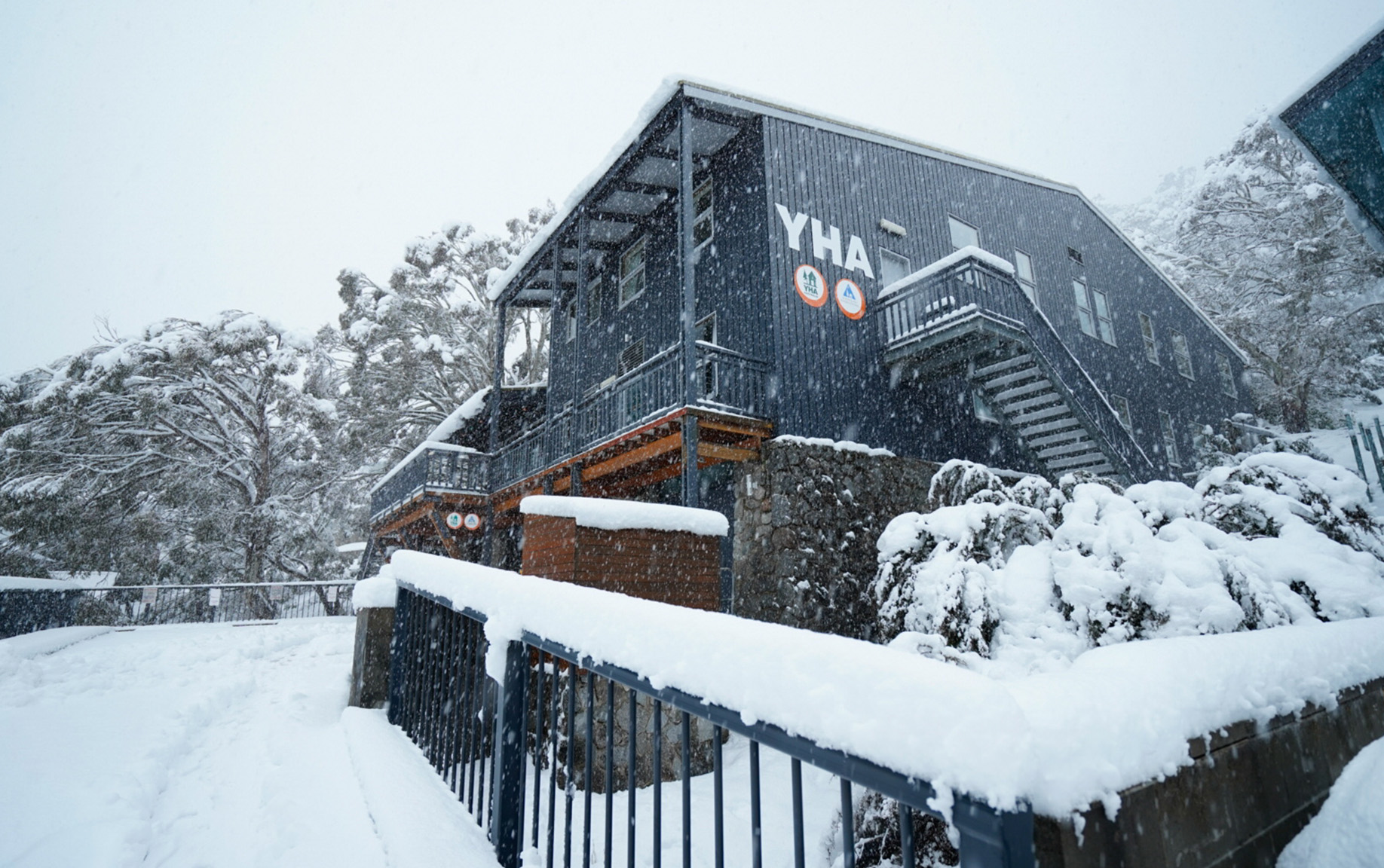 Accommodation options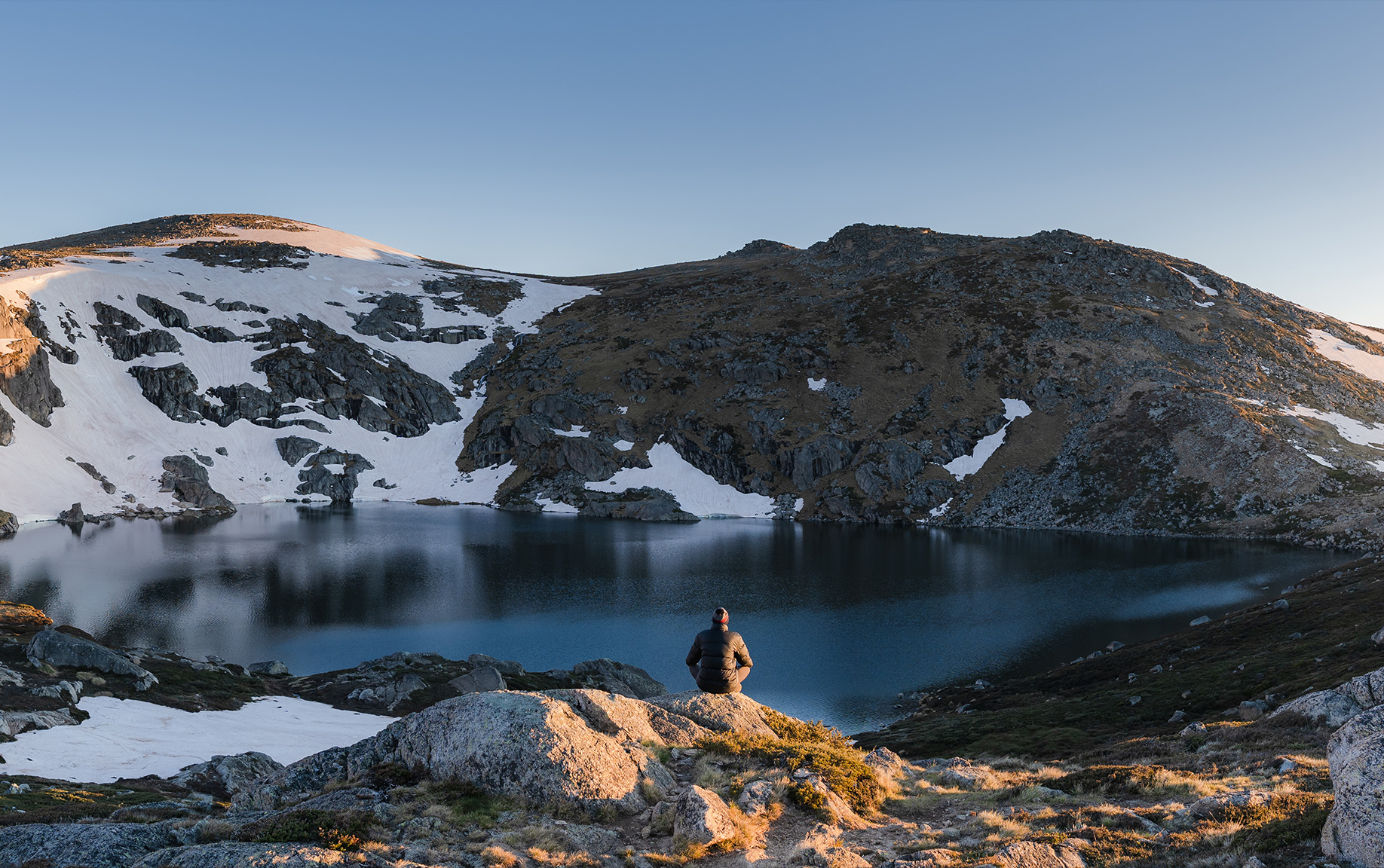 Arriving & departing
Your Ski Season stay
Access to YHA Thredbo
Vehicle access & drop off area | From Buckwong Place, turn left just past Schulfwinkle and in front of Kiama Lodge. You will be required to drive in and out of the drop off zone (located at the front of the building) front first, there will be no backing out of this area. There is only space for two cars, so cars must wait until the area is vacant before proceeding (snow chains may be required to access the driveway).
Overnight parking | Located at the northern end of the village (Thredbo Leisure Centre/Friday Flat).
No stopping areas | Please do not drop off or park near either Kiama or Schlufwinkle Lodges, the electricity sub station or on the steep part of Buckwong Place.

Hours of operation
Reception hours | During winter season reception is open from 7am-10am and 3pm-7pm, outside of these hours the property is locked for your safety and security. You will be provided with a door code at check in for after-hour access to the lodge during your stay.
Check-in | For late or early arrivals, please contact the property (02 6457 6376) to discuss alternative arrangements.
Check-out | Fees apply for not complying to check-out times. For those skiing a half day, there are lockers available for luggage storage (padlock required).
Breakfast
Contintental is now included with your stay.
Amenities
Entertainment | Board games, cards and TV.
Internet | Free Wi-Fi throughout building + free Wi-Fi hotspots in village.
Kitchen | Fridge/freezer, benchtop stoves, toaster, zip boiler and microwave oven (no conventional oven) available with pots/pans, crockery and cutlery supplied. There is limited space in the fridge/freezer so plan your meals carefully. Please label your food containers. All food must be stored in the kitchen and not in rooms.
Drying room | There is an efficient drying room where you can leave wet ski clothes and boots. Please keep this room tidy – remove clothes when dry – please do NOT forget to take your clothes and towels home with you. It is impossible for any drying room to dry sodden ski gloves overnight. Two pairs of gloves will give you a more comfortable holiday than a single pair.
Laundry | Coin-operated washing and drying machines are available (bring your $1 coins)
Ski lockers | There are ski and board lockers at the property where you can safely leave your skis, stocks and boards overnight - bring your own padlocks or buy one at at reception. YHA accepts no responsibility for lost or stolen goods. Ski clothing and equipment are often similar in appearance, so please make sure you identify all your clothing and equipment.
Recycling | We have glass, plastic, metal and cardboard recycling bins, as well as food waste bins in Thredbo - please use the correct bins provided. Please consider carefully what you bring to the National Park, and do your part to reduce waste.
Thredbo YHA is a non-smoking lodge.
Thredbo Village & Resort information
Getting to Thredbo
By car | To enter Kosciuszko National Park a Daily/Annual Pass is required. Visit NSW National Parks and Wildlife Service for information.
Snow chains | From opening to closing weekends you are required to have snow chains with you – even if you don't use them. Make sure they fit your car wheels. Chains can be hired from service stations along the way.
Coach & Bus | Information available here.
Early access to 2024 Ski Season
Once you've stayed at YHA Thredbo, we have a feeling you'll want to return. As a past guest, we'll add you to the early bird ski season contact list for next year. But don't wait until next winter, Thredbo is full of appeal all year round!
Experience Thredbo
Top tips for Thredbo on a budget
We all know skiing and boarding can be expensive, right? If you don't have your own big 4WD, a private chalet and the latest gear it can be a bit daunting. But with a bit of careful planning you can get to the snow in Thredbo without blowing your budget. 
Hygge-heavy getaways to take this winter
Danes live their lives by the mantra of 'hygge' – cosiness, comfort, contentment. And just like how Denmark took Princess Mary from Australia, now we're pinching their cosy little concept. Discover the places to get your hygge on this winter.
5 things to do in Thredbo that aren't skiing
Thrill seekers and lovers of all things natural and beautiful - unite! You don't need skis to discover the magic of Thredbo. Needing more excuses? Here's our top things to do in the Snowies!
Ski Season specific Cancellation Terms & Conditions
Full payment is required at time of booking.
Bookings are non-refundable.
For enquries, please contact our Reservations team by email stay@yha.com.au or by phone 1800 942 386 (

Mon-Fri 8am-8pm & Sat-Sun 9am-5pm).