Why you should visit Thredbo in Summer
Up for a thrilling alpine adventure? While no doubt the first thing you think when someone mentions Thredbo is snow, this high-altitude outdoor playground has plenty more to offer than just skiing and snowboarding. From Thredbo itself to the Snowy River and right to the tip of Mt. Kosciuszko, the Snowy Mountains are incredible to experience all year round, and the magic definitely doesn't stop when summer starts. Read on for our top ways to enjoy Thredbo in the warmer months...
Immerse yourself in nature on a bushwalk or hike
As winter retreats in September and October each year, the once snow-blanketed Kosciuszko National Park transforms into delicate tundra in hues of green and brown. The air in this part of the country is startling fresh, and the gorgeous alpine landscape, thawing and budding in the spring or buzzing with activity in the summer, is perfect for spending time amongst with long walks or hikes.

For a real sense of achievement, journey to the summit of Mount Kosciuszko, Australia's highest peak. Crystal clear streams, rock formations, twisted gum trees, alpine grasses, and distant valley peaks make it a breathtaking ascent, but the well-maintained paths and steel boardwalks mean it's a surprisingly friendly climb, and it's even accessible to all-terrain wheelchairs.

Get a head start up Crackenback on the chairlift to the start of the 6.5km track to the summit – and once you've ticked off Kosciuszko, consider continuing a few kilometres further to the country's second-highest peak, the arguably more beautiful Mount Townsend, crowned in rocky tors.

As you'd expect of NSW's largest National Park, there are plenty more walks here to tempt you. Take a look at some of the others.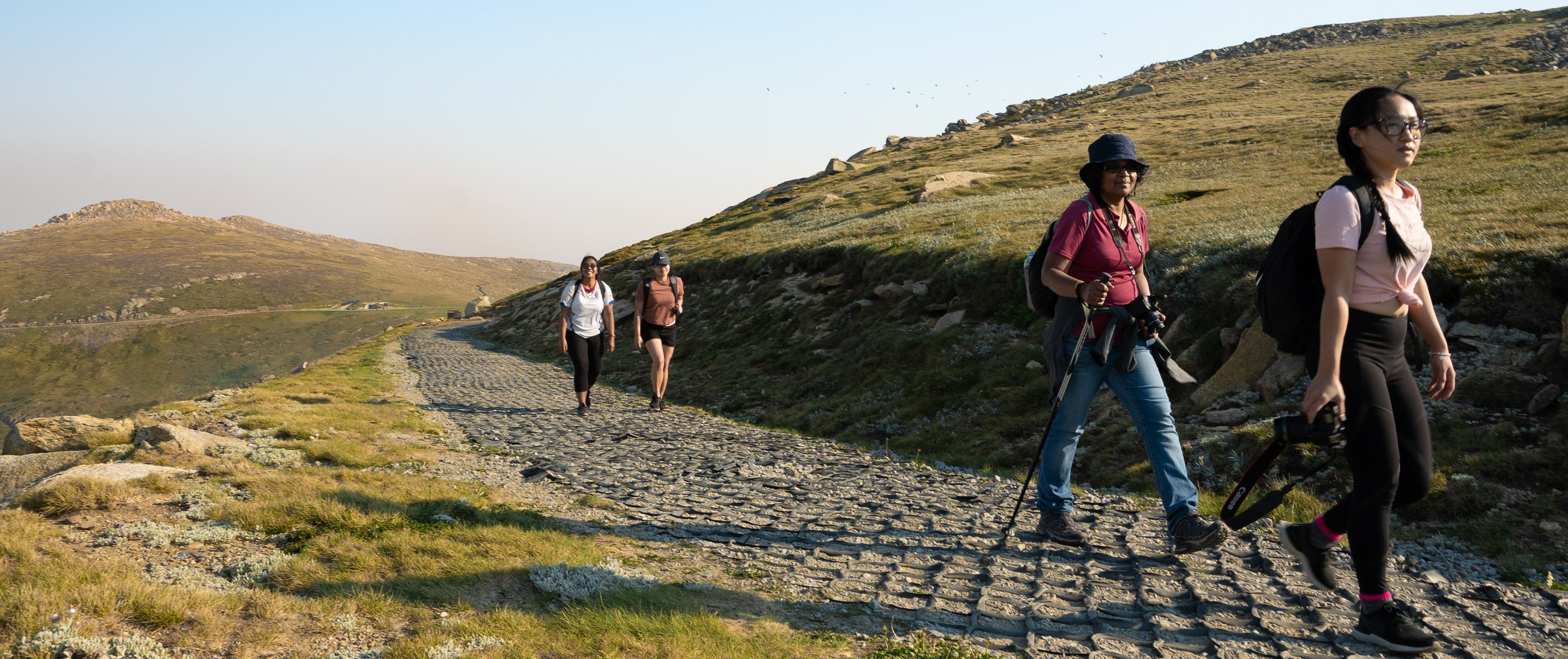 Experience Australia's best mountain biking playground
With its breathtaking scenery and phenomenal track construction, Thredbo is a truly world-class location for mountain biking. On the very same mountains the skiiers and snowboarders shred up in the winter time, you'll find an abundance of linked cross country and downhill trails, as well as a pump track and plenty of skill parks for technical riders. As with skiing, you'll want to be approaching intermediate level to get the most out of the steep descents on offer, though there are runs for riders of all abilities and it's worth mentioning that Thredbo also has bike hire and MTB clinics to help beginners get started.
Nearby Jindabyne also has some high quality trails of its own that are worth checking out (Mill Creek and Tyrolean trails). You'll mostly find cross country-style trails here, and it should be a bit less taxing on beginners than the slaloming sidewinders of the nearby mountain resort, but for more hardened riders, it'll be little more than a warm-up for the main event.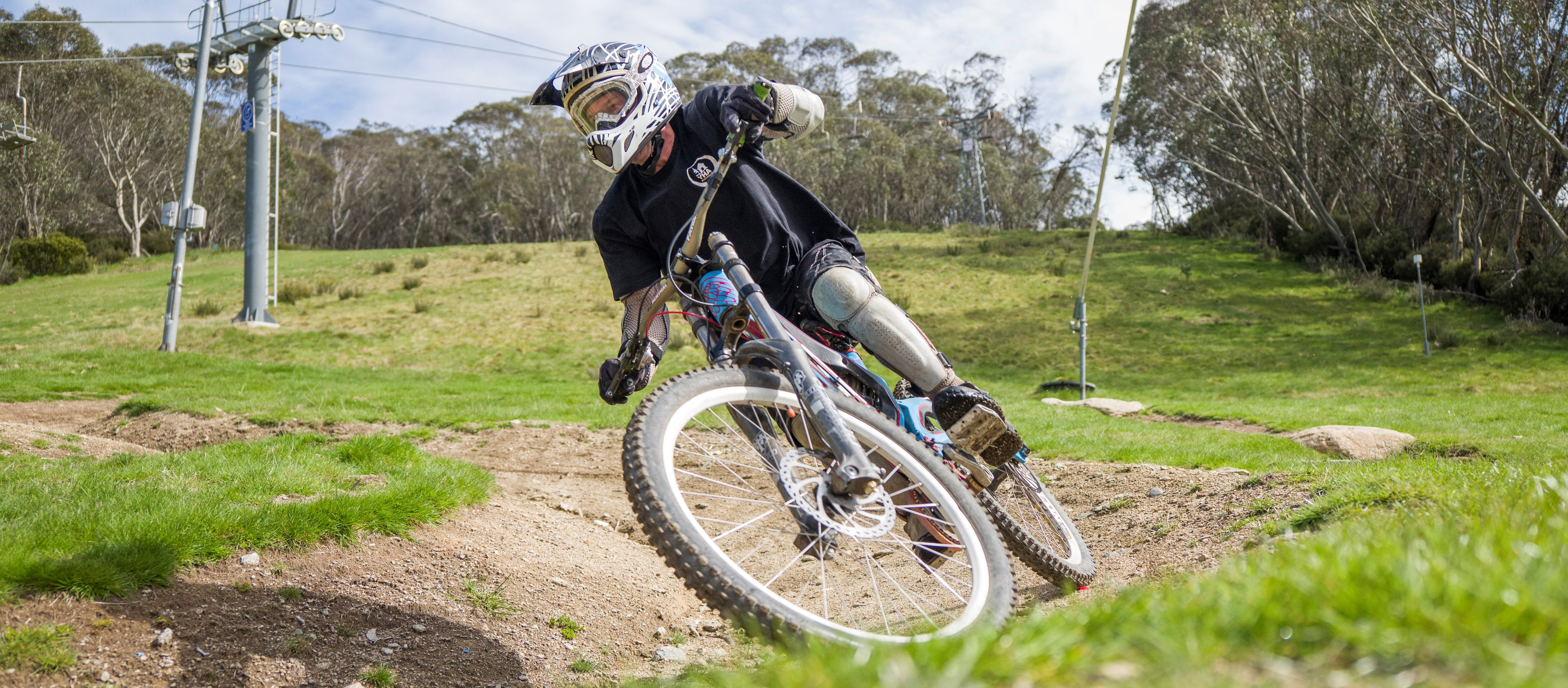 Speed to the summit on a chairlift
One of the biggest boons to hikers and especially mountain bikers, and what makes Thredbo truly special for the latter, is its summer chairlift access. During the dedicated summer season (approx. December-April), Thredbo's chairlifts run just like they do in the winter. This makes it a breeze for mountain bikers to zoom to the top for repeated downhill runs, gives hikers easy access to a host of high altitude routes, and allows everyone else convenient access to some spectacular views. With 4 distinct lift routes, including the Cruiser, Gunbarrel and Kosciuszko chairlifts and the European-style Merritt's Gondola, you can take your pick of scenic and strategic and plan your day around a number of key peaks.

Plummet down the Alpine Bobsled
A sure way to get a thrill of speed, especially if you're not a mountain biker, is by hopping on a sled and making your way down a stretch of mountain with a ride on the Alpine Bobsled. Also known as a summer toboggan, or alpine slide, this winding metal chute sends you down at speeds of upwards of 35km/h. The whole family can get involved, too, with solo rides allowed for ages 9+ and for the little ones, they can pair up with an adult and tandem their way down in safe hands.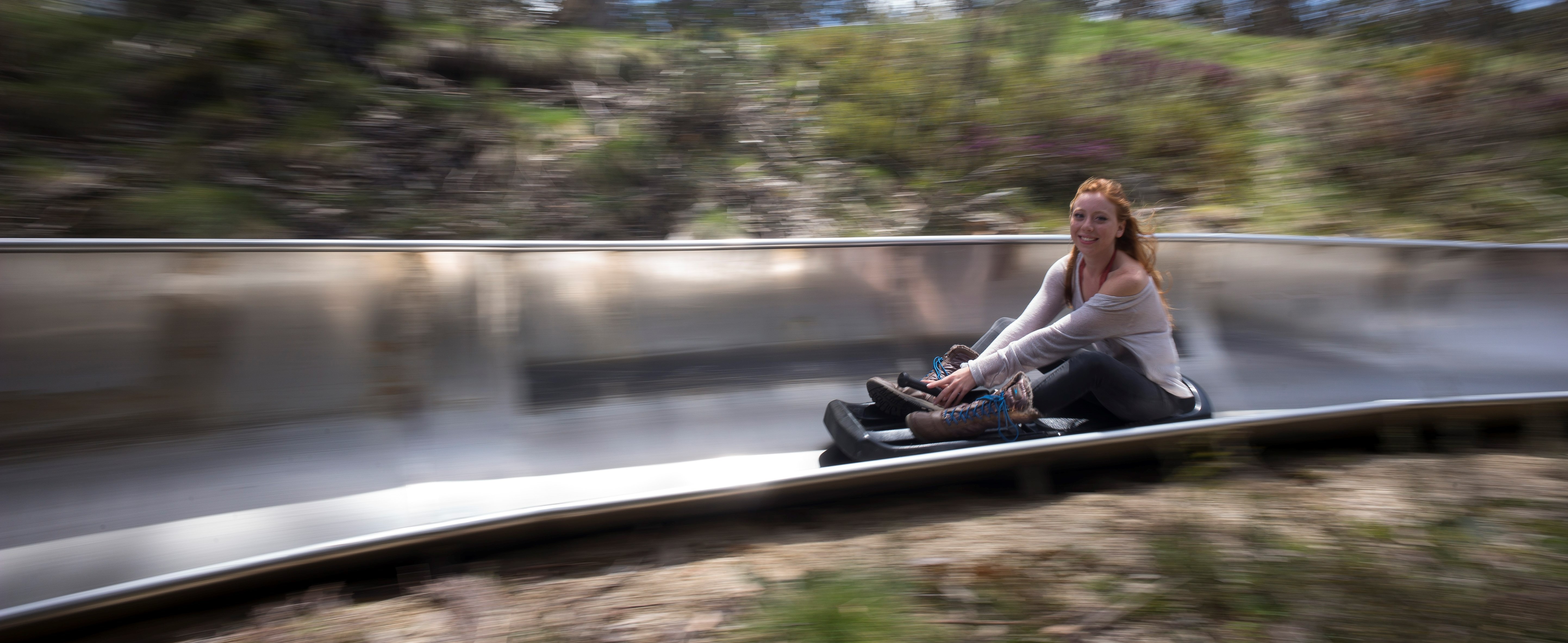 Something a little different
Everyone loves a game of frisbee right? Add the element of 18 holes and you've got Disc Golf. Another family friendly activity to enjoy as you get to know your new favourite summer destination.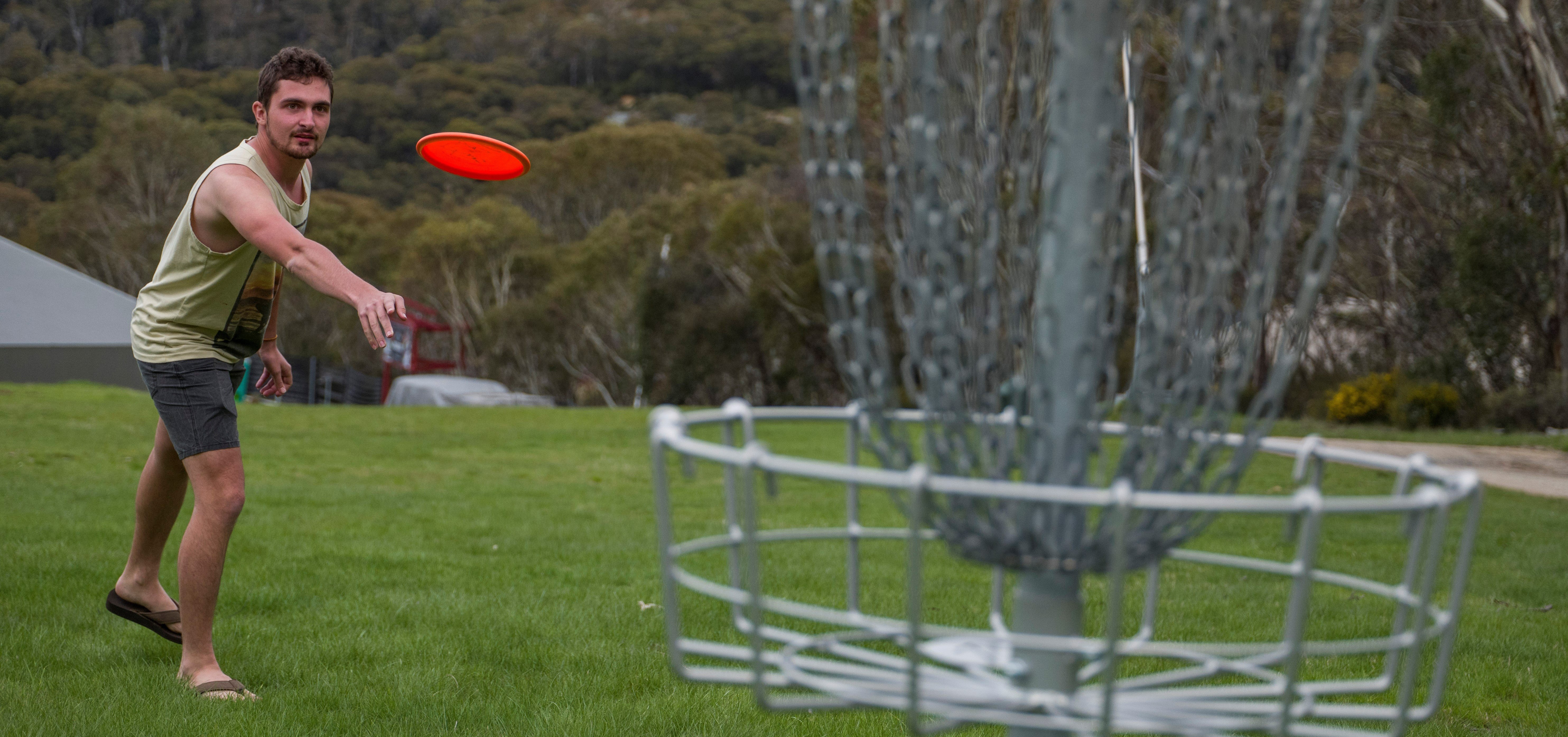 All that and plenty more
Now we've got your attention, check out these other attractions:
Thredbo Leisure Centre | includes gym, pool, waterslide, Mission Inflatable, sports hall, bouldering wall, squash court and recreational trampoline centre.
Golf | 9-holes in Australia's highest golf course.
Skate Park | the perfect spot to have a family picnic and let the kids unwind with on their skateboard, scooter or bike.

Abseiling

| enjoy a more extreme experience in Thredbo.
Where to stay
To enjoy everything that a summer in Thredbo has to offer you'll need a place to stay, for at least a couple of nights. Look no further than YHA Thredbo, situated in the heart of the village.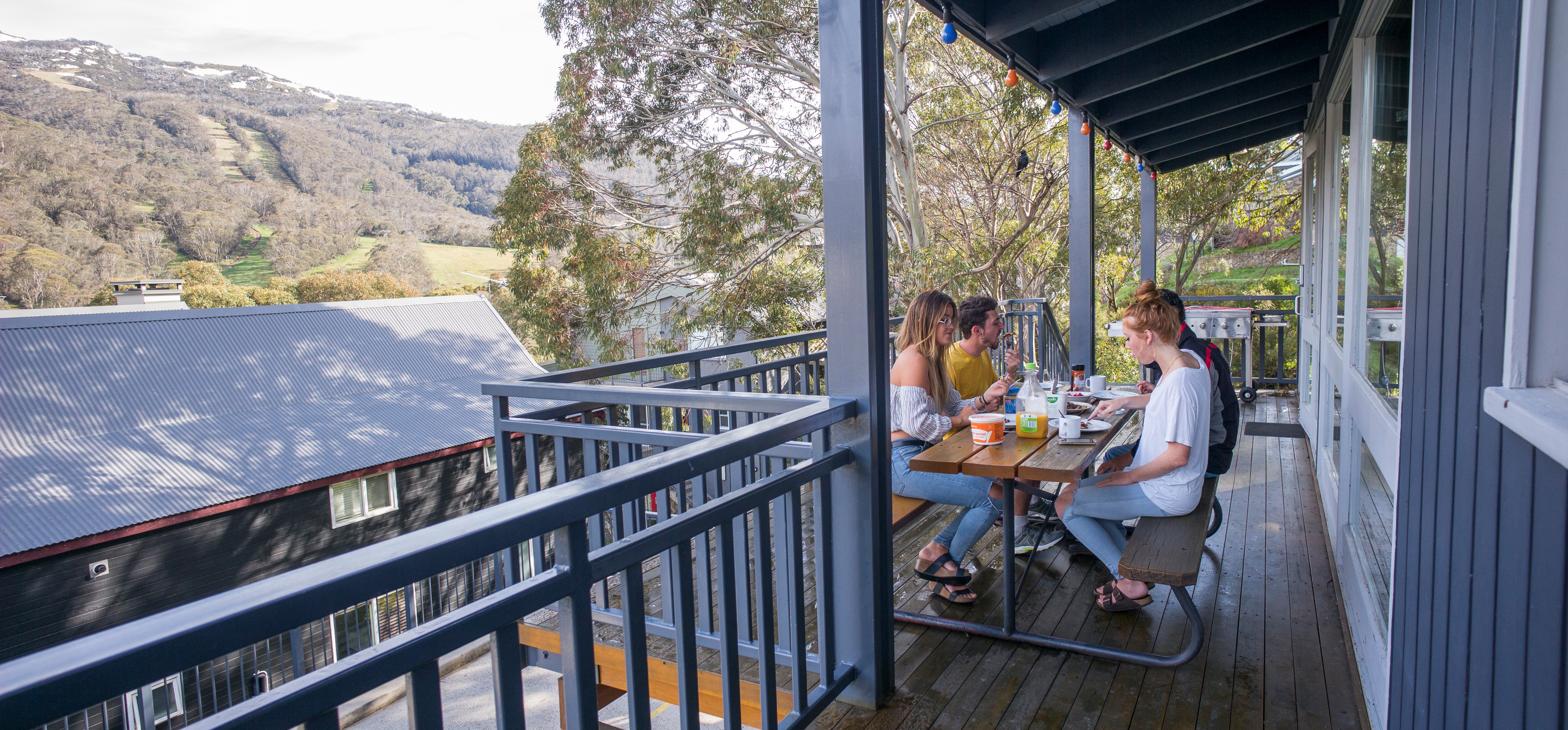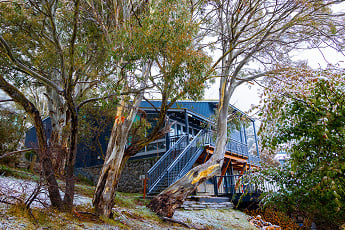 YHA Thredbo
Situated in Mt. Kosciuszko National Park, YHA Thredbo provides the ideal stay for hikers, skiers & mountain bikers looking to experience the Snowy Mountains.