The 10 Most Instagrammed Places In Australia
Which Holiday Hotspots Are Snap-happy Instagrammers Hashtagging Most?
Come on, admit it. We've all done it. Scrolling through your Instagram feed, boiling with jealousy at your mates' travel pics, telling yourself "I've got to go there one day". Well, what are you waiting for? These are the top ten most hashtagged Australian destinations on Instagram — and YHA has hostels conveniently located to visit all of them. Don't forget to book direct through yha.com.au for the best rates (and really truly don't forget to tag us #yhaoz).
Bondi Beach
The most famous beach in the world – and certainly one of the most famous hashtags.
Surfers Paradise
Grammers love the beach, including south-east Queensland's most golden patch of sand.
Great Ocean Road
No one drives the windy route between Apollo Bay and Port Fairy without providing evidence on social media.
Sydney Harbour
Wonder how many of these were taken from the Sydney Harbour YHA rooftop?
St Kilda
Check out the bars, bakeries, and boutiques of Melbourne's favourite beachside neighbourhood.
Sydney Opera House
Whether you reckon it looks like the sails on a yacht or bowls and plates drying in a dish rack, the Opera House is a magnet for Insta likes.
Great Barrier Reef
Sun, sand, snorkelling . . . and social media.
Sydney Harbour Bridge
Geez, Sydney Harbour's hogging plenty of this top ten list.
Fraser Island
Dingoes, shipwrecks, lakes, natural pools, white-sand beaches – there's just so much to snap on the world's largest sand island.
Uluru
If you trekked it to the red centre and didn't Instagram it, did it even happen?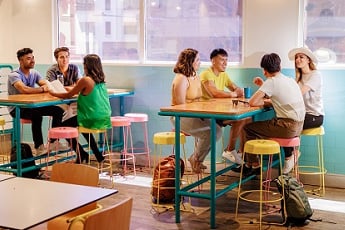 YHA Sydney Central
Located in a heritage-listed building in the heart of Sydney, this bustling international hub is next all major train & tram lines for easy access to the city's top attractions.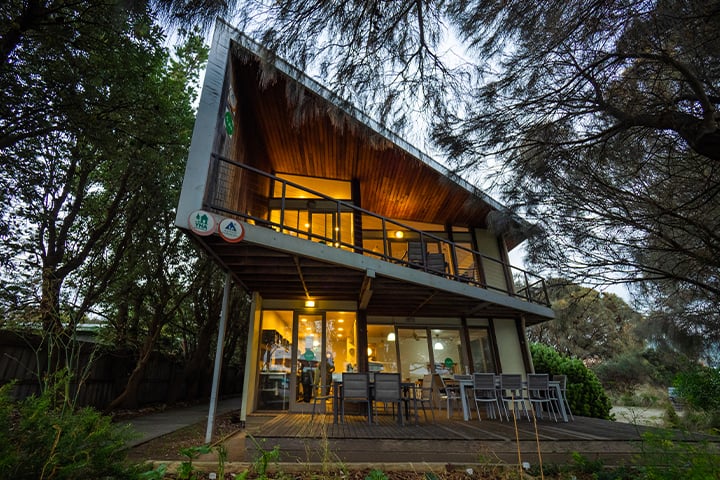 YHA Apollo Bay Eco
Midway along the famous Great Ocean Road, relax by the wood fire heater, and enjoy ocean views from the rooftop at YHA Apollo Bay Eco.