12 Best Apps For Travelling Australia
Smartphones made a whole lot of things much easier, especially travel. Thanks to the little super-computer in your pocket, getting around unfamiliar territory is a piece of cake. Here are our top 12 apps that every backpacker in Australia should download, toot sweet!
1. YHA AUSTRALIA
Perfect for: finding quality budget accommodation all around Australia!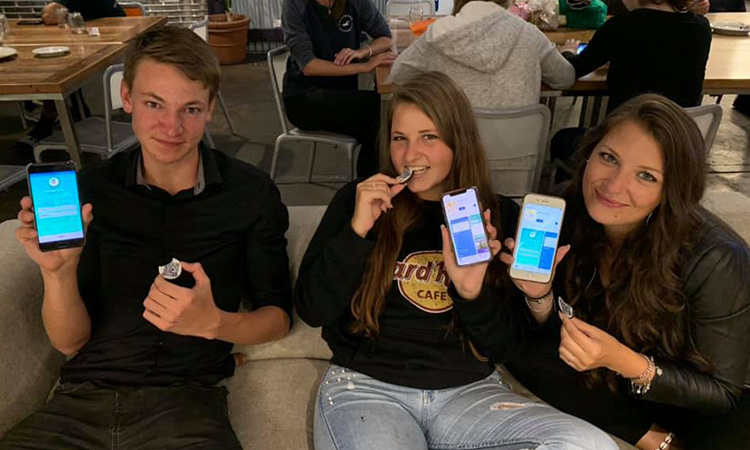 Sorry not sorry to humble brag in this article - we're just trying to help you out. Our brand spankin' new YHA Australia app is like having Australia in the palm of your hand! You can locate the nearest YHA from your location, see all our hostels in Australia, make bookings, see what's on at the hostel during your say, have a squiz at the many tours and activities near you, view your digital membership card and review your stay! Keep all your YHA bookings in one place and rest easy knowing that if you're not sure where to go next, the answer will probably be in your pocket. The best part? The app is totally free! Click here for more information, and for the download links for Apple and Android!
2. PACKPOINT
Perfect for: the forgetful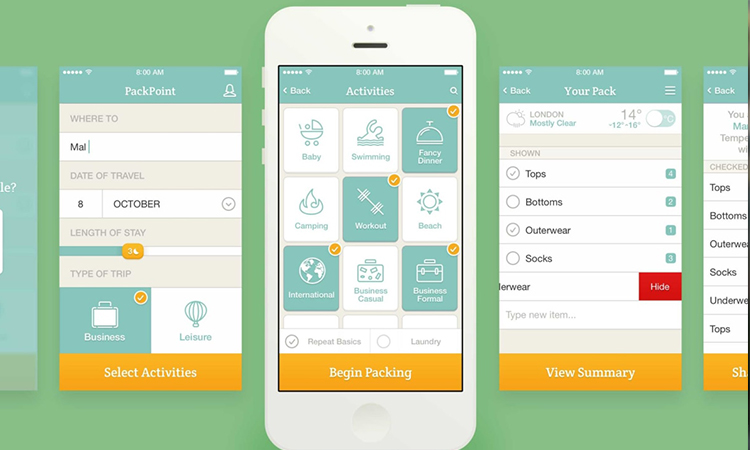 Image: PackPoint
What's the one thing you always forget to pack? Sunglasses, adapters? Undies?! Whatever it is, with PackPoint, you'll never forget them again. PackPoint builds you a custom packing list based on what your activities will be during your travels. For example if you're snorkelling, you'll be reminded to pack your swimmers, sunscreen and reef shoes. If you're hiking, you'll be reminded to pack a water bottle and plenty of socks. If you're doing something a little bit fancy, you'll be reminded to pack formal shoes. Tick things off as you pack them, so you won't have to rummage through your backpack in a panic, not remembering if you've packed socks. You can also share your list with fellow travellers so they'll know what to pack too!
3. THE HAPPIEST HOUR
Perfect for: literally all backpackers
Yes, we like to drink, and we like to do it cheap! The Happiest Hour is an app designed to help you find the best places to eat and drink across Australia and New Zealand, and any nearby specials such as two for one cocktails or $4 wine nights. You can also filter your options based on what you're craving – whether it's an all you can eat, dumplings or pizza. When you're itching to hit the town, quench your thirst and fill your belly, The Happiest Hour is your one stop shop for deciding where to go to have a good time and save some dollars. However, the friendly staff at the YHA Reception desk will certainly know a thing or two as well…
4. TRAIL WALLET
Perfect for: budgeting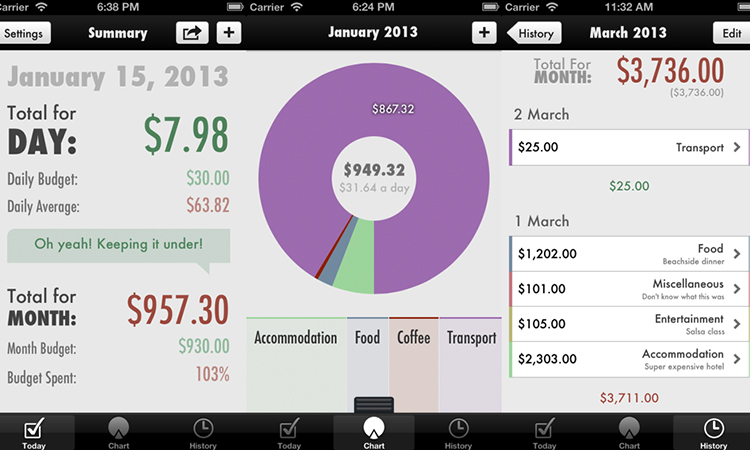 Image: Never Ending Voyage
When you're having the time of your life, you can sometimes forget you don't have an endless supply of money and forget to keep track of your spending. Introducing: Trail Wallet! With a fun and user-friendly interface, Trail Wallet makes tracking your expenses fun. Set a budget per trip or per month and just add your expenses as you go – take a photo of the receipt and you're done! You'll be able to see what you're spending your money on and know when to slow down and when you have room to splurge a little. Designed by travellers, the app is intuitive, easy to use and will make budgeting a breeze.
5. GOOGLE TRANSLATE
Perfect for: the worldly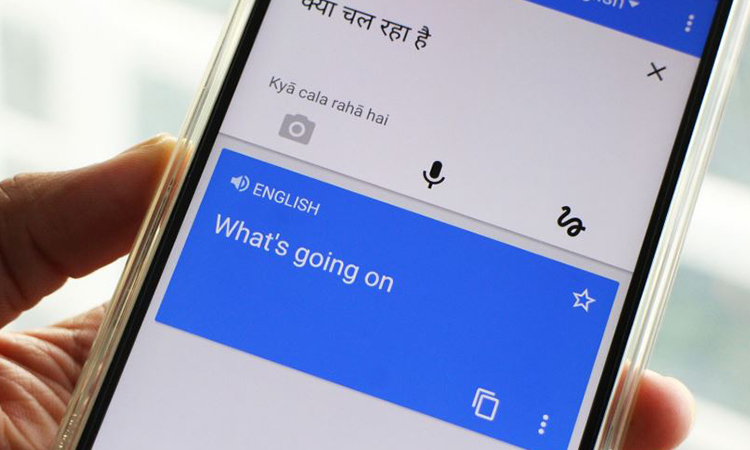 Image: Android Central
Is your English not the best, or have you met some travellers from other corners of the world and you want to chat with them in their language? Google Translate is the app for you! You can easily translate between languages - just type in a word or phrase and bam, you can speak to just about everyone. If you know you'll be using a certain language a lot, download it while you're connected to WiFi and you can use it offline! It may not get the translation perfect every time, but it's definitely better than nothing.
6. BEACHSAFE
Perfect for: you, if you plan on going to the beach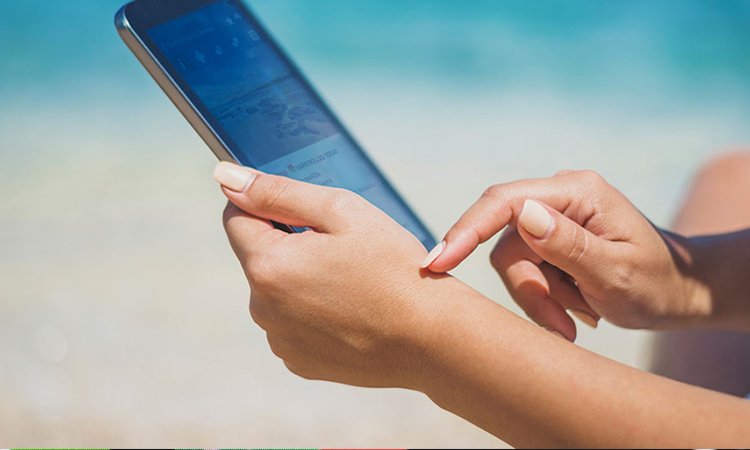 Image: Beachsafe
Australia has no shortage of incredible beaches, but it's important to know which are safe for swimming and which aren't. Beachsafe comes to you direct from the Australian Surf Life Saving Association and is designed to keep you safe. You'll be able to search for every Australian beach under the sun and look up hazards and updates on the water. Remember: just because a beach looks safe, doesn't mean it's free of dangerous rips. As well as checking the Beachsafe app regularly, always choose to swim at patrolled beaches and stay between the red and yellow flags.
7. SKYSCANNER
Perfect for: the frugal
Every backpacker will understand – we want to spend our dollars on drinks, good times and experiences, not the dreary experience of sitting on a plane. Skyscanner will find you the absolute cheapest flight to get you where you need to go, and they'll let you know whether your flight will become any cheaper by moving your trip back or forward a day or two. If money isn't a concern but duration is, you're covered too! Skyscanner can show you flights in order of shortest to longest duration, cheapest to most expensive or least stopovers to most stopovers. Whatever you need out of a flight, Skyscanner can help you out. Flights within Australia can be exxy, so this will be your best friend as you travel our great nation.
8. WHATSAPP/MESSENGER
Perfect for: staying in touch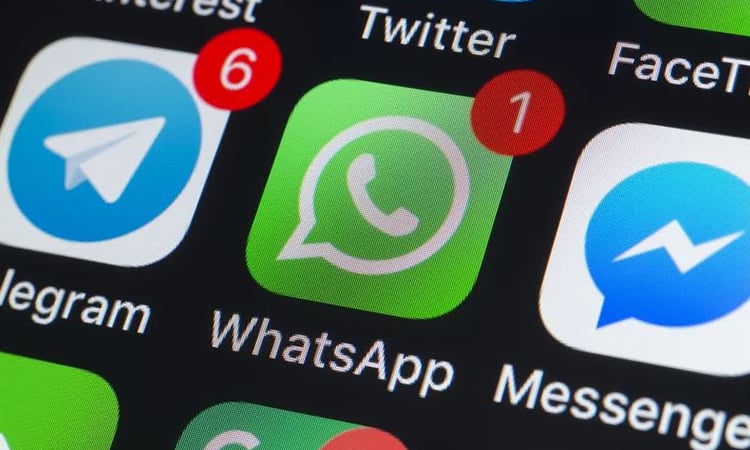 Image: Getty Images
Roaming charges are the devil, so it's important to have a simple way to communicate with your loving friends and family back home. There are plenty of options out there, but the best ones are probably WhatsApp and Messenger by Facebook – all you have to do is be connected to WiFi or have data and boom, you may contact the outside world. You're also going to need a handy way to communicate with your new friends from around the world! Don't let your parents worry – put a few minutes aside to check in with them via one of these instant messaging apps, and they'll rest easy at night knowing you're safe and sound.
9. GOOGLE TRIPS
Perfect for: keeping a record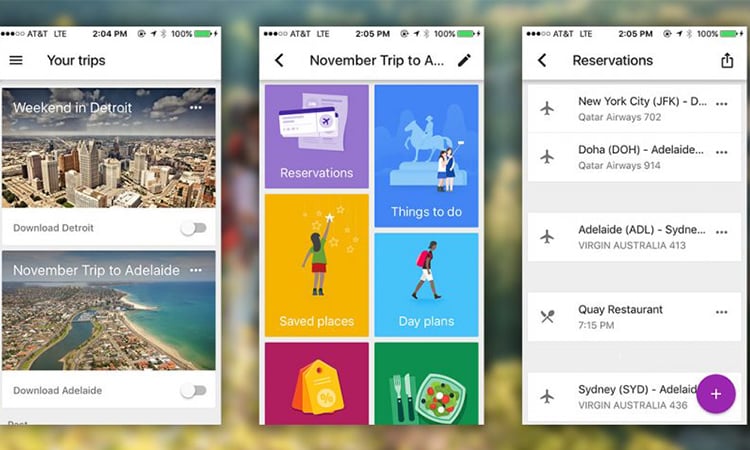 Image: Josh Pugh
Have you made all your travel bookings with your Gmail account? Say hello to your new best friend, Google Trips! Google Trips will organise all your information from YHA bookings to flights, so you always have a record of where you've been and where you're going. Once there, Google will show you the best things to do near you, from places to eat to sights to see. The best part? Google Trips is entirely accessible offline, so you can check where you need to go without being connected to the internet. Wherever you're going, this itinerary on steroids will be your perfect travel buddy.
10. XE CURRENCY CONVERTER
Perfect for: the numerically challenged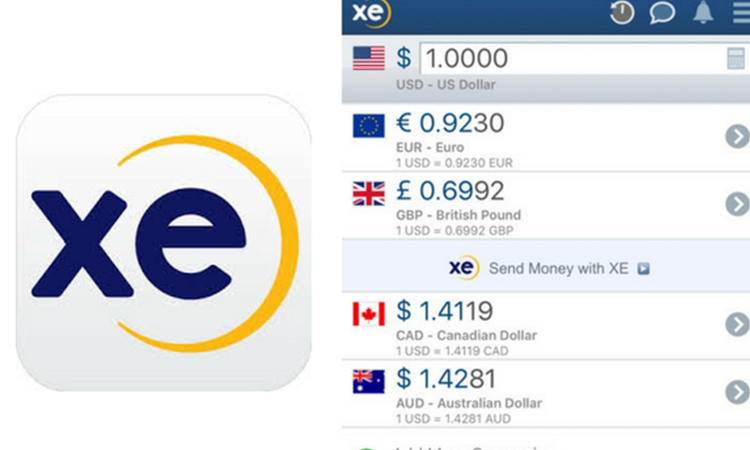 Image: XE Currency
By far the most unsexy part of backpacking is dealing with money and trying to work out currency conversions. XE Currency Converter takes all the stress out of dealing with foreign currency, so is a must have on your phone whilst in Australia and dealing with the ever-changing Aussie dollar. The app updates with live conversion rates, you so can check exchange rates on the go. With XE Currency Converter, the days of realising in horror you just spent way more on a bottle of wine than you should have, are over!
11. UBER
Perfect for: getting home safely after a night out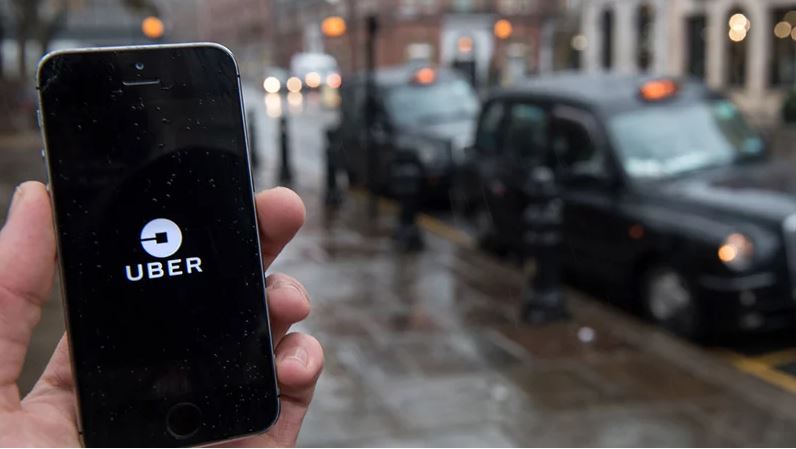 Image: Getty Images
Uber is widely available across Australia, and is your safest and most economical option for getting back to us when catching public transport may not be viable, such as if it's late at night, you're on your own, you're simply too pooped to deal with unfamiliar public transport or you're just plain lost! It's always handy to have Uber at the ready when travelling unfamiliar territory – if you ever get stuck, just punch in the address of where you need to go (such as the address of your closest YHA, which you can find with our app!)
12. Travello
Perfect for: finding travel buddies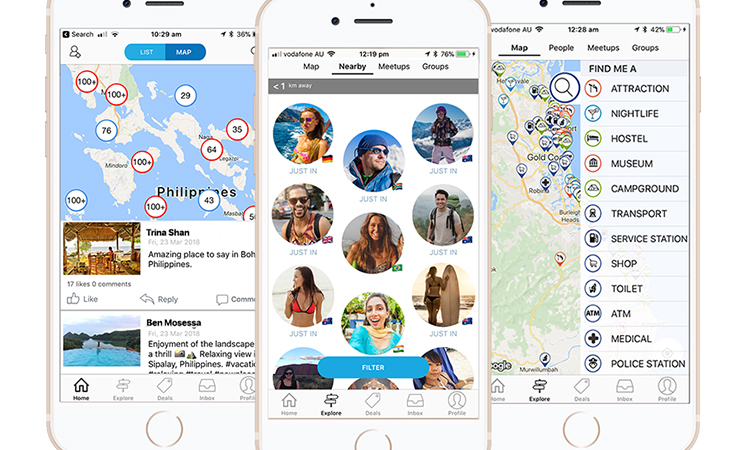 Image: Travello
We hope you will meet all your travel BFFs in the common areas of our hostels, but if you're feeling shy or aren't much of a face-to-face communicator, the Travello app is the perfect way to connect with like-minded travellers. This app has a great story behind it: two friends with absolutely no tech experience had an idea to build a "Facebook for travellers," and thus Travello was born. Travello will show you other users nearby, who you can then connect with, chat to and maybe even meet up with. Join groups that match your interests, post your travel updates and photos to the feed and match your travel plans with those of other travellers who will be there at the same time. Whether you're a solo traveller or in a group, you'll be guaranteed to find someone in the exact same boat as you, looking to make new friends to try new experiences with.
READY TO EXPLORE AUSTRALIA? YOUR ADVENTURE STARTS HERE!
All GIFS courtesy of GIPHY.