7 unique New Year's Eve spots in Australia
The Sydney New Year's Eve extravaganza is always unreal, and the world knows it! But Sydney isn't the only city in Australia with spectacular NYE celebrations – in fact you don't have to be in a major city at all! Find the perfect, memorable yet stress-free NYE, from this list of our favourite out-of-the-box celebration spots around our beloved country.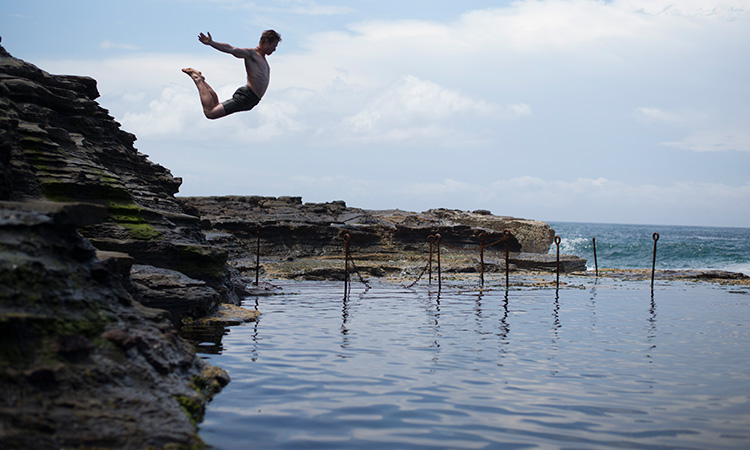 Newcastle, NSW
Easily accessible by train from Sydney, you'll stumble across Newcastle, a coastal city which is fast becoming a force to be reckoned with in Australia. Get down to Newcastle Harbour with a picnic blanket and esky for a night to a remember. Around town you'll find live music, a huge range of food and drink options and a colourful array of street performers. Join one of the countless 'dos in the pubs or embrace your inner granny and get an early night – the choice is yours!
Where to stay: YHA Newcastle Beach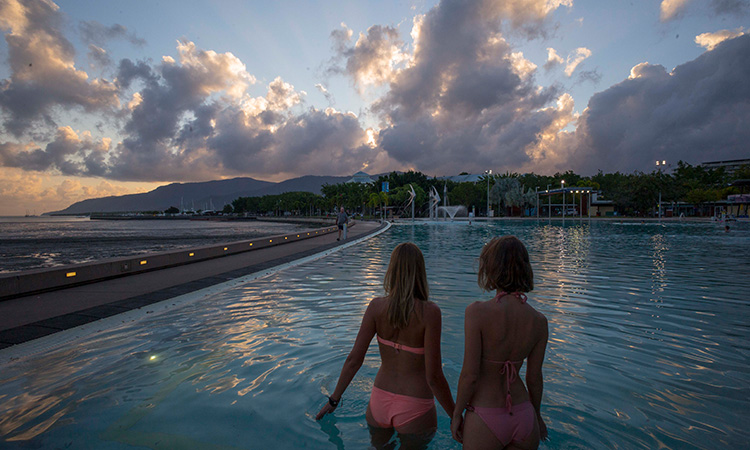 Cairns, QLD
Kicking off the New Year at the gateway to the Great Barrier Reef? Yes please! This lively city was never going to let Brisbane have all the fun. Hit Cairns Esplanade to join the party, with plenty of action happening all day. Live music, stalls and rides and of course fireworks displays (that we've heard give Sydney a run for its money). The best part is you won't be gasping for air in a massive crowd, with plenty of prime viewing space along the Esplanade. Afterwards, join the infamous nightlife or turn in at a decent hour. Perhaps you'd like to spend the first day of 2023 amongst tropical fish...
Where to stay: YHA Cairns Central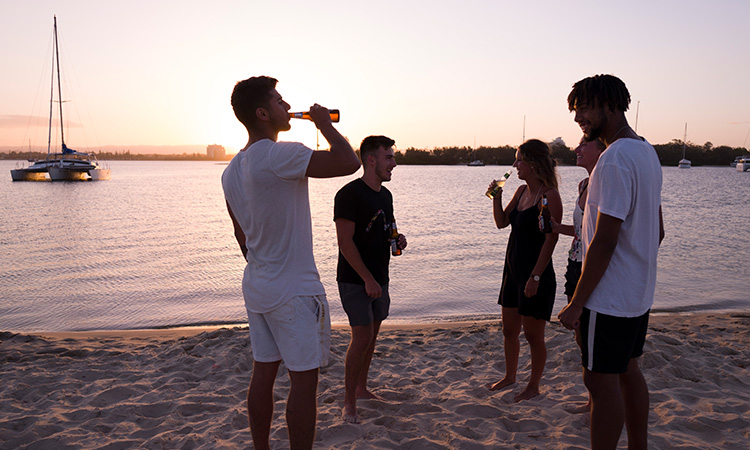 Surfers Paradise, Gold Coast, QLD
Once the schoolies clear out, Surfers Paradise starts prepping for their New Year's celebrations, which are truly something special. Festvities are carnival-like and will be in full swing by the time the fireworks explode over the iconic Surfers Paradise sign. Spend the evening wandering along the beach or perusing the nightlife on Cavill Ave and dance until you drop - there's a reason everyone goes to Surfers when they're looking for a great time. The next day, how about making (and ticking off) a New Year's resolution and learn to surf?
Where to stay: YHA Coolangatta

Phillip Island, VIC
Penguins (and fur seals). Is there anything else you need to know? Start your NYE party in the daytime touring the picturesque island. Watch the famous little penguin parade as the sun sets for the last time in 2022. Once that's done, there is likely to be a carnival and fireworks on Cowes Jetty with endless family-friendly fun.
Where to stay: YHA Phillip Island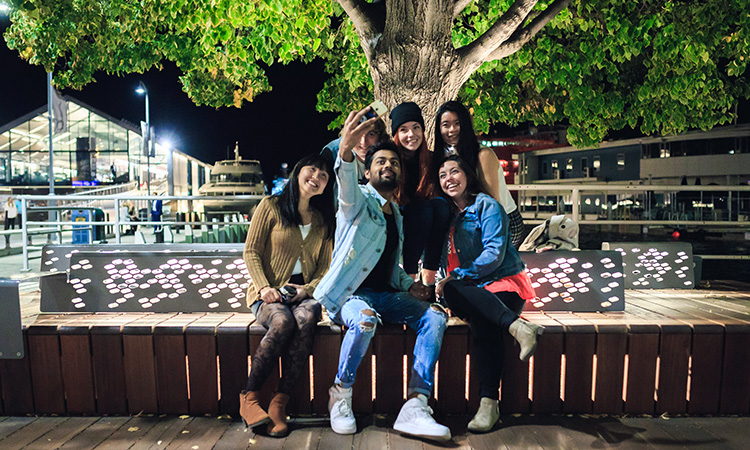 Hobart, TAS
Okay, we know it's a capital city, but we bet you never thought of Hobart as a killer venue to ring in 2023. Hobart NYEs are so jam-packed with action, it should be on everyone's bucket list. Crowds will flock to Sullivans Cove for mega fireworks displays.
Where to stay: Hobart Central YHA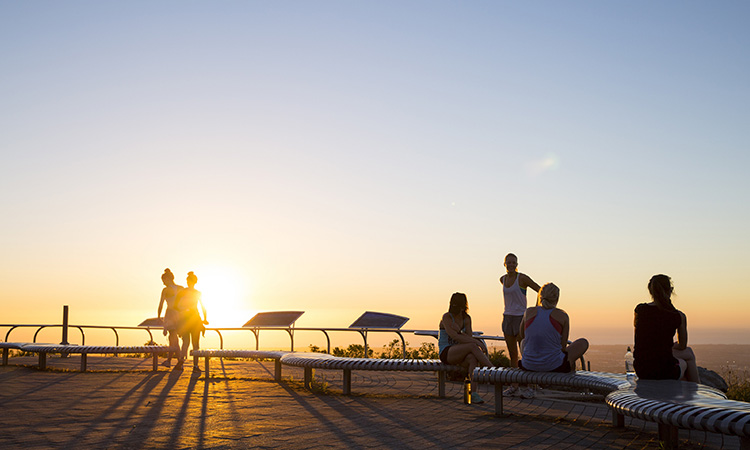 Photo: Greg Snell
Mt Lofty (Adelaide Hills), SA
It really doesn't get much better than this. The Mt Lofty is just 15km east of the Adelaide City Centre and has panoramic views of the entire city. But don't worry - this one is a bit of a hidden gem. Make the hike with some snacks and non-alcoholic bevs and see ALL the fireworks displays in Adelaide at once (legal or otherwise)! You never know what you're going to see or who you'll meet when you're on top of the world. It's an ultra-romantic (and Instagrammable) venue if you're travelling with that special someone, or a great spot for a great time with great friends.
Where to stay: Adelaide Central YHA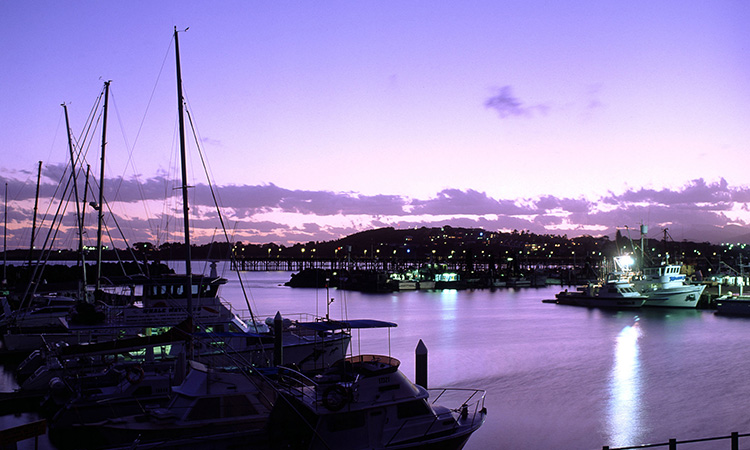 Coffs Harbour, NSW
Sydney is not the only dazzling harbour that NSW is home to. Why not wrap up the year at Coffs Harbour this year? Halfway between Sydney and Brisbane, Coffs Harbour is one of the best kept secrets of NSW - and one of the most romantic beach destinations going around. On New Year's Eve, the Jetty Foreshores are the place to be and stick around for the stunning fireworks display over the harbour. The rest of the night is up to you. Will you join one of the epic countdown parties at the bars? Or will you settle in and watch the celebrations on TV?