Top Australian island escapes
Dreaming of an island getaway? These islands offer a variety of partying, adventure, seclusion, relaxation and nature. 
Rottnest Island
Rottnest Island is a beautiful paradise of pristine white beaches and turqouise water that just happens to be teeming with possibly the most adorable creature in Australia - Quokkas! Located just off the South-Western WA coast near Perth, the island is packed with these uncommonly cheerful little creatures. There's also snorkelling, bike riding and plenty of opportunity to hang out on the beach.
Stay at: YHA Fremantle Prison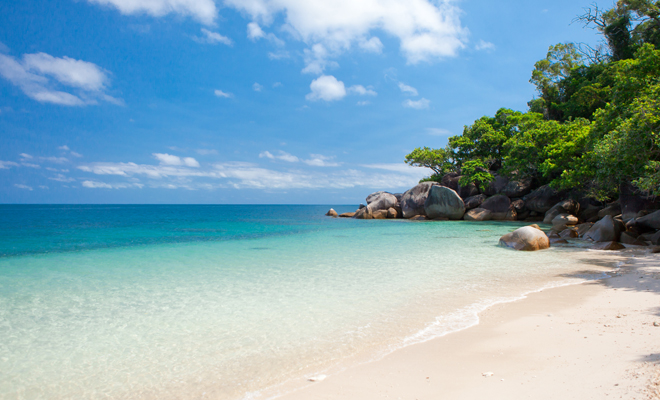 Image: Shutterstock
Stradbroke Island
Thousands of Queenslanders flock to 'Straddie' every year to escape from the city and swap concrete roads for beautiful beaches and spectacular cliff walks. The island's lush blue waters, home to coral reef systems, dolphins, mantarays and whales, lure snorkelers and scuba divers from all around the world.
Stay at: YHA Stradbroke Island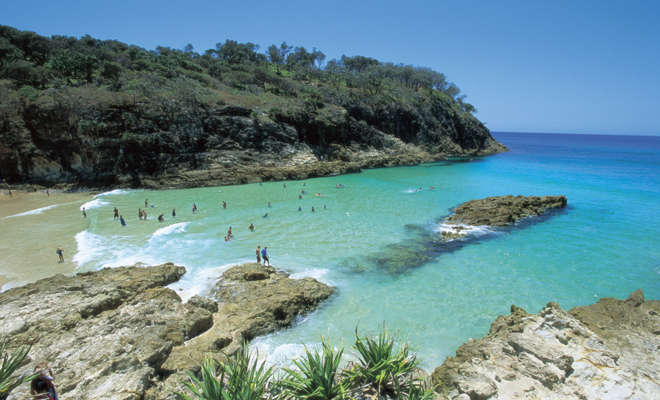 Image: Tourism Queensland
Whitsunday Islands
Located in the Great Barrier Reef, the Whitsunday Islands are a group of 74 tropical islands encircling the clear blue waters of Queensland. A relaxing sailing trip from Airlie Beach will lead to a tropical paradise that is abundant with marine life and white sandy beaches, which are often ranked best in the world.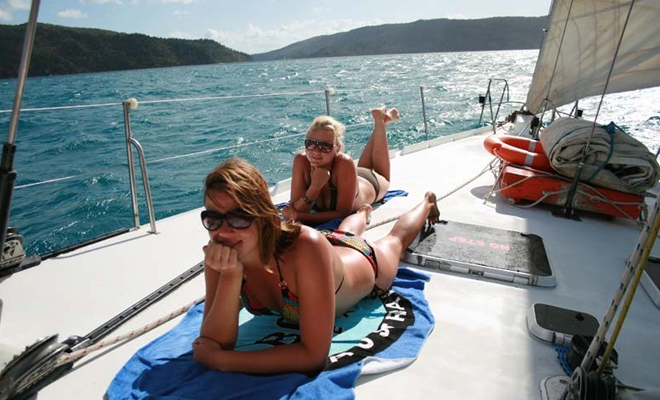 Image: Explore Whitsundays
Tasmania
Famed monuments, including prisons built during Australia's early convict history, old growth forests and the famed Tasmanian Devil make Tasmania so unique. Did you know that you can also see the Northern Lights here on a clear night? Pretty amazing! If you like the arts, arguably the best museum in the Sothern Hemisphere is also located here at the Museum of Old and New Art (MONA) in Hobart.
Stay at: YHA properties in Tasmania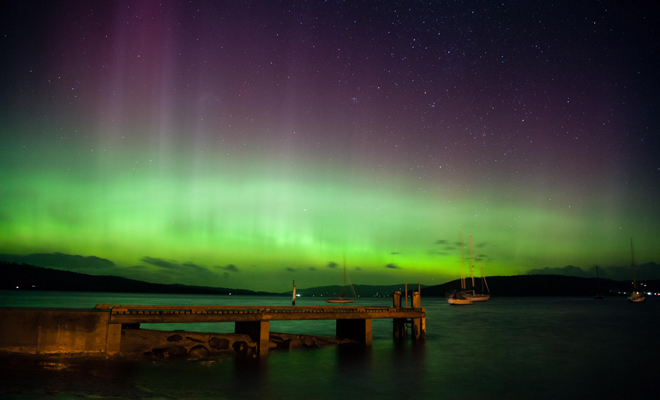 Image: abc.net.au
Phillip Island
This little island is located just 140km southeast of Melbourne and visited annually by 3.5 million people, many of whom come to see the Little Penguins at the Penguin Parade. Phillip Island is one of the few places in the world where these cute fellas can be seen in the wild. In addition the island offers a chocolate factory and great surf.
Stay at: YHA Phillip Island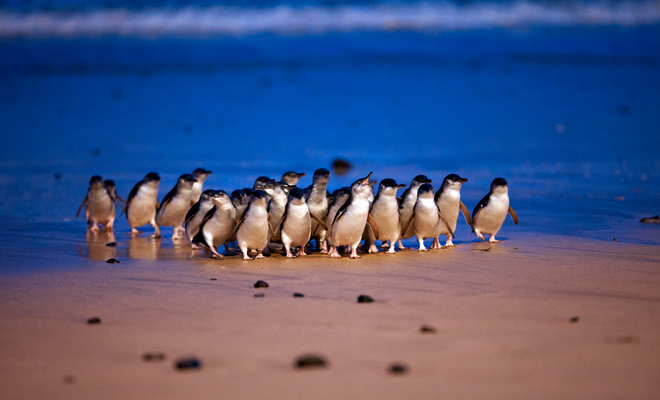 Image: Visit Melbourne
Kangaroo Island
Kangaroo Island is a nature lover's dream. Thanks to the islands isolated location off the mainland of South Australia the native bush and furry inhabitants have thrived. With one-third of the island declared National Park there are untouched beaches and it's the quintessential location for penguins, koalas and you guessed it, kangaroos. This is also the place to go if you have ever dreamed of swimming with seals.
Stay at: YHA properties in South Australia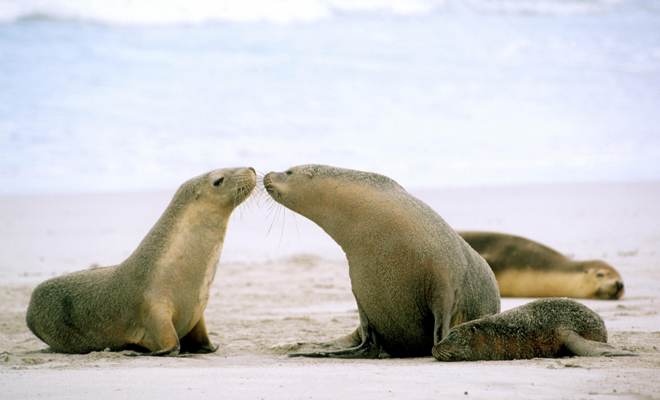 Image: Tourism Australia
Our beautiful island neighbours
Fiji
This island nation needs no introduction – famous as a honeymoon destination it actually has a huge backpacking scene. Travelers from around the world voyage to discover and indulge in 'Bula Time', which basically means doing sweet nothing in tropical paradise. The 300+ island nation offers ecotourism from snorkeling, canoeing and drinking coconuts.
New Zealand
A special mention to the North and South Islands of New Zealand - known worldwide for their distinctive landscape made (even more) famous by the Lord of The Rings trilogy. New Zealand has been ranked as the world's best in almost everything at least once; you should probably check it out for yourself.