An introvert's guide to making friends while travelling
They say that the "s" in "hostel" stands for social – it's an opportunity for solo travellers to meet like-minded people to explore with! But if you're introverted, suffer from social anxiety or you're just shy, you might find it difficult to make the most of the social aspect of hostels. You're not alone – many travellers before you have stood awkwardly in the doorways of common areas, not quite knowing where to begin. But the key thing to remember? Almost everyone is in the same boat as you. From one introvert to another, here are some tips on meeting people when you're going it alone.
Get involved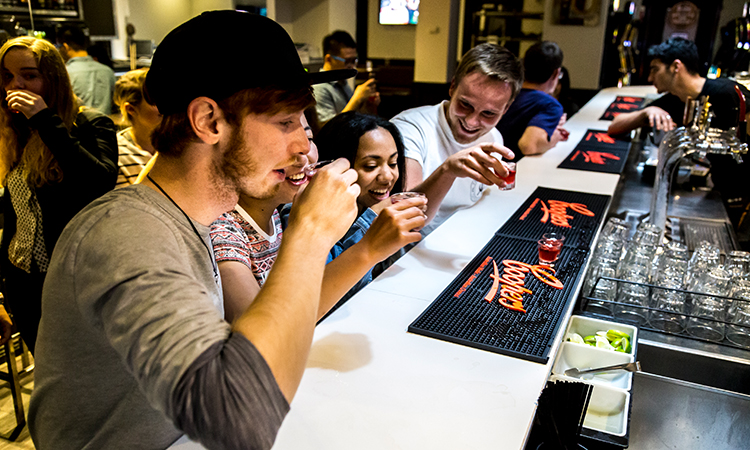 The great thing about hostels? They completely understand their market. They know most people are travelling solo and are there to make friends, so they organise plenty of activities to get people chatting to each other. The best part? Plenty of them are free! Join a walking tour and strike up conversations with the people around you as you see the sights - many of them will be riding solo just like you! Make sure to keep an eye out for free food nights and movie nights – they're always packed with people, and the vibe is always as friendly as can be. Is a bar tour on offer? Go for it! You'll be in the hands of experienced guides, and will be able to chat with people around you without worrying about where to go next. Plus, nothing gets the conversation flowing like a bevvy (or two or three)! Honestly, it's win-win.
Try out the apps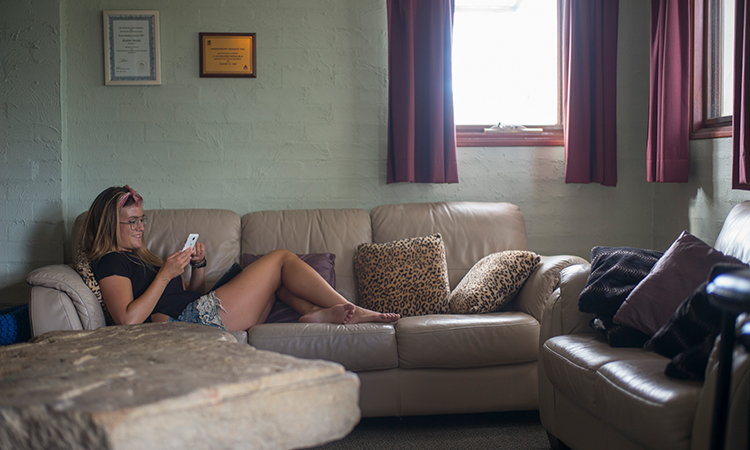 So you're not up to approaching people in person yet – no dramas at all! Thanks to modern technology, you can meet fantastic people without even leaving the comfort of your bunk! If it's platonic travel buddies you're after, try Bumble BFF. There will be plenty of people looking for the exact same thing you are – liked-minded people to explore the area with. There's also Travello – a social media platform designed specifically for travellers. You can share your experiences and meet people in your current city, or have a hangout planned for your next city. If you're not opposed to a potential romance blossoming, Tinder is an excellent way to at least meet a dinner buddy for the night. It may just be a one-day event or a lifelong connection, but there's no denying that apps are an unstoppable force for change, in a world where people struggle to meet each other.
Hang around the common areas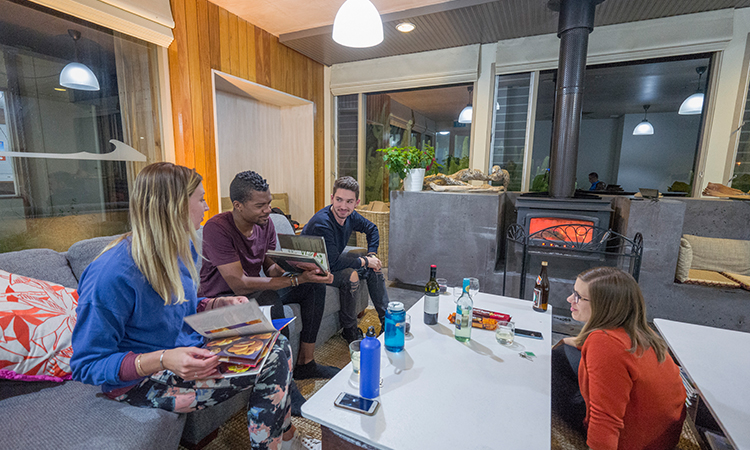 Everyone needs some me-time while they're travelling, but instead of locking yourself away in your room, why not find a sunny spot on the rooftop, or a comfy corner in the lounge room? Don't feel like you have to look open and ready to socialise – you can catch up on your Instagram feed, read your book or do anything you like without making an active effort to talk to someone. Perhaps someone will come up to you and introduce themselves, or you'll hear about something going on around the hostel that tickles your fancy. So don't retreat to your room right away when you need a rest – it's easy to find a quiet, more sociable spot to park yourself for a while. This way, you're able to relax and catch your breath, and you also open yourself to the possibility of making a new friend. Easy as that!
Food is the way to everyone's heart
…and especially broke backpackers! The best way to get in someone's good books, especially while travelling, is to offer them something, namely food. If you have some spare cash, try buying some shareable tasty snacks and offering them to your roomies. If you have some leftover food at breakfast, why not offer it to someone sitting near you before chucking it on the free food shelf? If you feel like making yourself a more substantial dinner than instant noodles, why not ask someone if they want to split grocery costs with you and you can eat together? Open up the conversation with a universally loved topic such as food – chances are, people will relax and chat openly with you. Yep - making new friends can start with something as simple as a communal pack of potato chips!
Take a deep breath...and just ask!
Hard pills to swallow: nobody thinks you're pathetic for wanting some company, nobody thinks you're annoying and nobody's going to laugh at you. The easiest way to pluck up the courage to ask someone to hang out, is to remind yourself that you're not the first or last person to ever look for a travel buddy. So, if you've had an introduction with someone and you think you could get along with them, just go in for the kill and ask them to join you on one of your adventures. Easier said than done when you're not an overly social person, but it's important to weigh up the pros and cons. Best case scenario? They join you, you have an incredible time together, and you have a lifelong friend locked in. Worst case scenario? They say they already have plans. It's definitely worth the risk!
Don't let no company stop you from exploring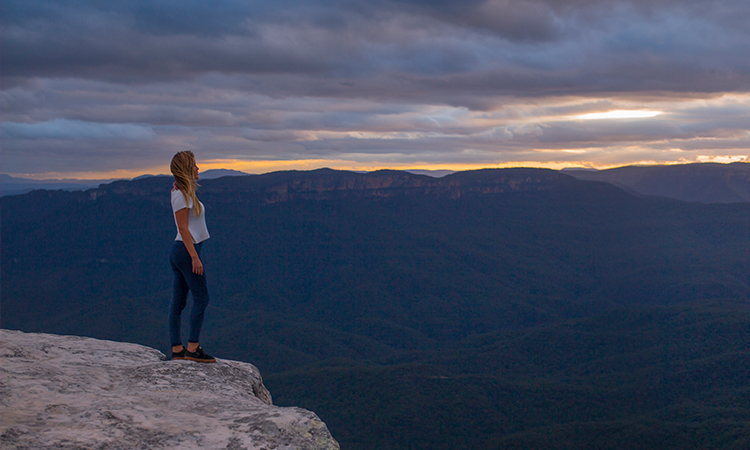 While making friends during your travels is great, you may have it in your head that if you aren't meeting people, you aren't travelling right – and this simply isn't true. Exploring a country all by yourself is one of the most rewarding things you'll ever do. You learn about what you do and don't enjoy, you learn to be comfortable with your own company and you can do whatever you like at your own pace. If you're not up to approaching people and you don't mind spending some time with your lovely self, you can have just as incredible a time discovering your surroundings all on your own. The memories are just as unforgettable and the experience is just as valuable. Who knows – you could meet a spectacular person at your next destination, who you never would have encountered if you weren't alone!
Ready to set off on an adventure?
We're here to help you make your backpacking experience as incredible as can be. Browse our hostels here!