Best mountain biking trails in Victoria
With its abundance of mountainous terrain and stunning nature, Victoria is right up there with New South Wales as one of the leading destinations for mountain biking in Australia. Its very best locations are centred around either the Australian Alps region or the outskirts of Melbourne, though it's pretty hard to go wrong with any officially sanctioned trails you'll find in the state. Victorians sure have it good – this list only scratches the surface!

Image: Ride High Country
Falls Creek Mountain Bike Park (All Abilities)
As Victoria's Thredbo equivalent, Falls Creek has a huge number of mainly gravity-focused tracks that serve a double purpose in winter as ski runs. A hidden upside of this is that snow cover in the colder months helps pack the mud down and tighten up the berms and jumps, leading to some really grippy surfaces that are a joy to ride on. There's over 40km of trails in total, with at least 10km of it beginner-friendly, and much of it continuing to see development and upgrades. Definitely a must-ride.
Mt Buller Bike Park (Intermediate/Expert)
The trails of Mt Buller are considered by some as the best Australia has to offer. Located in the south-western reaches of the Australian Alps, a bit closer to Melbourne than Falls, Mt Buller is another spot that doubles as a ski resort for half of the year. The degree of difficulty of most of the trails is relatively high due to the steep downhills and technical features, so beginners might want to look elsewhere. If you're game, though, make sure you give Stonefly a go - it's one of the funnest trails around.
Mystic Mountain Bike Park (All Abilities)
Located in the town of Bright, the wonderfully named Mystic Mountain Bike Park is a vast network of winding cross country trails and machine-sculpted downhill tracks. There's a pretty decent array of spots for beginners and kids to wet their toes, and likewise plenty on offer for those that want to absolutely send it from the top of the hill. Trail quality here is top-notch, so don't even think twice. There's even a brewery nearby...
Big Hill Mountain Bike Park (Intermediate/Expert)
Completing the foursome of Alps locations, Big Hill Mountain Bike park at Mt Beauty is a downhill competition hotspot and something of a mecca for Victorian riders. Stacked with over 80 different routes, there'll be something for everyone, though it does tend to lean towards a more old-school philosophy of trail design, owing to its historical nature and role in the inception of mountain biking in Australia.
Beechworth Mountain Bike Park (Intermediate)
Predominantly comprised of technical singletrack trails, Beechworth is a great choice of destination for riders looking for a pure and quintessential Aussie mountain biking experience. Trails are clearly signposted and there's B lines if you're feeling cautious, but absolute beginners and claustrophobics should probably steer clear as the primarily blue-level trails can feel quite narrow and demanding.
You Yangs MTB (Intermediate/Expert)
As a result of its proximity to Melbourne and its general awesomeness, You Yangs is one of the most popular mountain biking spots in Victoria. The network has a distinctly hardcore edge to it, with fast-paced downhills, quirky geometry and a huge variety of creative and challenging obstacles dotted all over its trails. There's some more mellow options and meandering cross country routes, but this one is definitely best enjoyed by those with a fair few hours logged in the saddle.
Lysterfield Park (All Abilities)
Lysterfield was host to the Commonwealth Games mountain biking competition in 2006, so its pedigree is certainly there. Located not far outside of Melbourne, the park features a hefty 40km of trails, with a large variety of obstacles and fun features like boardwalks, berms and rock gardens, plus a pump track (think rolling rises and dips) and skill park. Riders of all skill levels should be able to find something to their taste, but be aware that things can get pretty mushy in wet weather!
Forrest/Yaugher (Easy/Intermediate)
Tucked away in the Otway Ranges region to the South West of Melbourne, Forrest is home to the Otway Odyssey mountain biking marathon and lives up to its name with its modest network of cross country trails weaving through dense trees. The distances covered are quite far but there's nothing insanely demanding outside of a couple of technical climbs. The trails at nearby Yaugher are also a nice bonus. If you and your bikes need a bed for the night, YHA Apollo Bay might have something available...
Honourable Mentions:
Castlemaine area, Yackandandah, Buxton, Erica, Arthurs Seat, Wombat Forest, Hunchback Hill, Colquhoun
Be Prepared!
Make sure you know how to tweak your seat, handlebars etc, and make basic repairs to the bike. Always bring a pump and mini repair kit.
Bring plenty of food and water, as well as some emergency cash. You may well be out of mobile range, so make sure you have what you need to take care of yourself.
You're in Australia - don't let it put you off, but there's a good chance you'll encounter snakes somewhere in the bushland you'll be riding in. Know the types to look out for in the area, and make sure you have an evacuation plan just in case!
Useful Links:
This website is an absolute goldmine for finding places to ride anywhere in Australia, with community reviews and condition reports.

Check out our other articles featuring outdoor adventures you can have down under!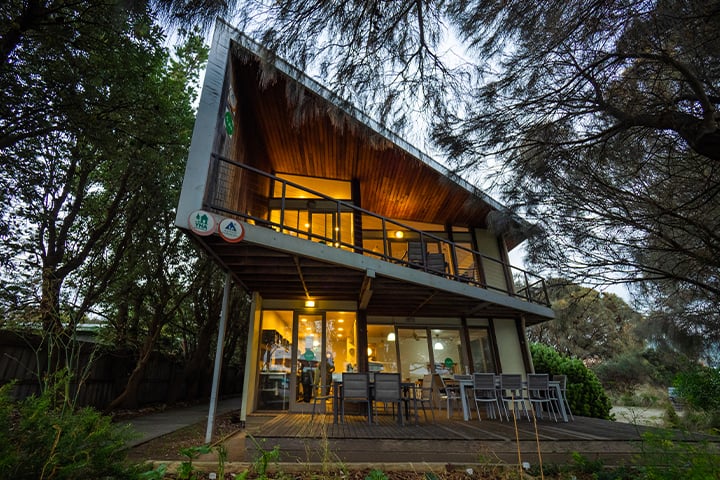 YHA Apollo Bay Eco
Midway along the famous Great Ocean Road, relax by the wood fire heater, and enjoy ocean views from the rooftop at YHA Apollo Bay Eco.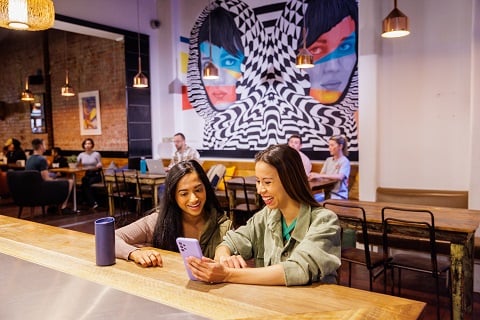 YHA Melbourne Central
Tucked between the downtown Melbourne highrises and with trams on its doorstep, this heritage-listed YHA is the perfect platform for exploring Australia's trendiest city.