Escape from the city
Need to take a break from the hustle and bustle? Escape your capital city with one of these weekends away.
Escape Sydney to . . . Port Stephens
If Darryl Kerrigan from The Castle visited the Samurai Beach Bungalows in Port Stephens, he'd have three words on his lips: "How's the serenity." It's hard to believe this tranquil YHA – with its huge swimming pool, lush rainforest gardens, and resort-style bungalows featuring spacious verandas – is only a two-and-a-half-hour drive north of Sydney, the perfect spot for a weekend away from the concrete jungle.
Port Stephens' 26 sparkling beaches are a hub of aquatic activities – diving, snorkelling, surfing, swimming, kayaking, wakeboarding, parasailing, jet-skiing, and pretty much anything else you can think of doing in the water. And it's not only humans making a splash: 150 bottlenose dolphins live in the region year-round, while thousands of whales travel the 'Humpback Highway' along the coast each winter. Exploring the Stockton Sand Dunes in the Worimi Aboriginal Conservation Lands by quad bike or sandboard is also popular.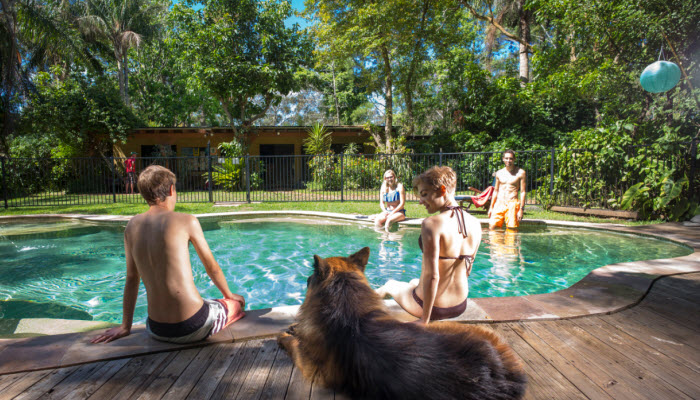 Escape Melbourne to . . . the Grampians
Three hours' drive west of Melbourne lies the Grampians National Park, home to 160km of walking trails linking the sweeping vistas from Reid's Lookout, the picturesque MacKenzie Falls, and cave after cave of Indigenous rock art, and a hub of rock climbing, abseiling, and canoeing. Less adventurous visitors can check out the charming Halls Gap – a tiny village of 600 people that's the ideal base for exploring the region's burgeoning food and wine scene – or just take in the national park's rugged landscapes and abundance of wildlife.
And the animals aren't confined to the park – kangaroos and emus are regularly spotted relaxing out the front of Grampians Eco YHA, a cosy lodge built with sustainability in mind. Solar hot water, rainwater tanks, recycled greywater, and even organic kitchen waste being composted for the on-site chicken farm halves the hostel's consumption of energy and waste, so the only footprint you'll leave after your visit to the Grampians will be on those walking tracks.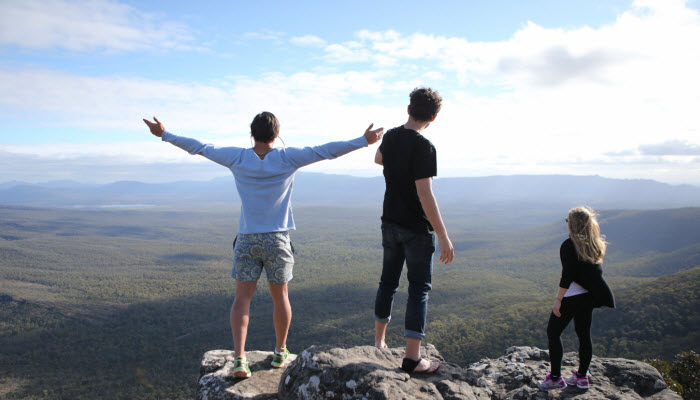 Escape Brisbane to . . . Stradbroke Island
Straddie is only 30km from Brisbane – but you'll feel a lot further away when you're gazing over the Pacific from this island paradise. Regular ferry and water taxi services depart Cleveland for the world's second-largest sand island, which is dotted with dazzling beaches and lagoons, and crawling with kangaroos, wallabies, echidnas, koalas, and bandicoots throughout the Naree Budjong Djara National Park.
Located in the village of Point Lookout on the north coast of the island, the beachfront Manta Lodge YHA is home to Straddie's only five-star PADI dive centre, which has been taking visitors on scuba diving and snorkelling trips since 1992, and also offers 4WD tours of the island, and high-octane sandboarding, surfing, and kayaking adventures. Or, hey, just lounge around on the beach – the YHA is a lazy 50m stroll from the sand.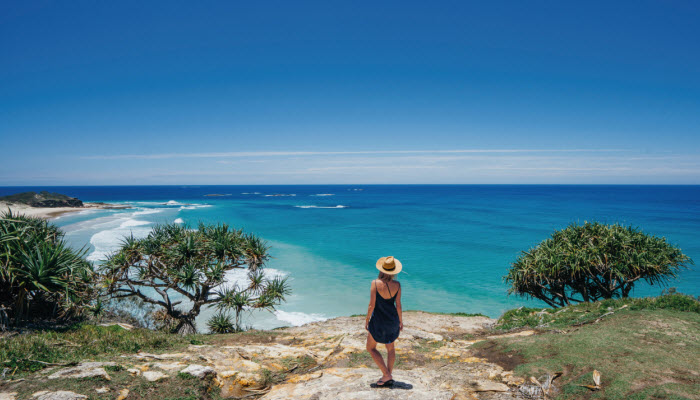 Escape Perth to . . . Fremantle
Sure, it only takes a half-hour train trip out of Perth's CBD to get to Fremantle, but the port city's casual seaside vibe is exactly what you're looking for in a weekend staycation. Freo's well-preserved 19th Century architecture is now home to trendy eateries, quirky boutiques, bustling markets, and a lively bar scene – after checking out the historic Fremantle Market and enjoying an al fresco coffee along the Cappuccino Strip, head down to the waterfront to tuck into the catch of the day at Cicerello's fish and chips plus a pint of Little Creatures at their industrial-chic brewery.
Fremantle Prison YHA – modern accommodation set in a heritage-listed gaol dating back to the 1850s – is also worth the short trip out of the city, offering multi-share and private rooms in the old cells as well as three beautifully restored and self-contained guards' cottages, which can accommodate up to six people.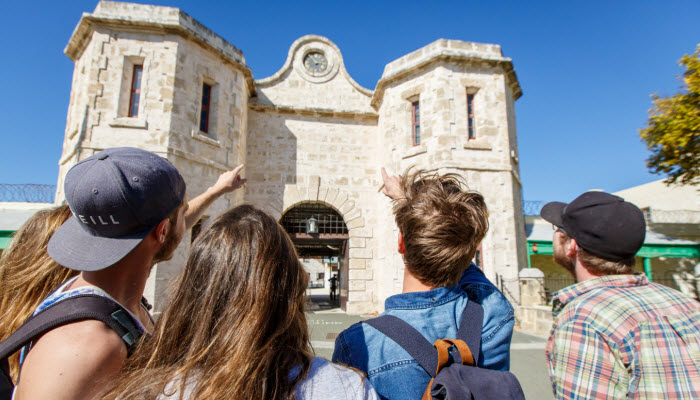 Escape Adelaide to . . . Port Elliot
In 2016, YHA's guests rated Port Elliot Beach House YHA the best hostel in our network of 85 properties – and when you're taking in the view from the balcony, it's not hard to see why. Just an hour's drive south of Adelaide, this breezy, historic beach house boasts 270-degree vistas over Horseshoe Bay on South Australia's scenic Fleurieu Peninsula, as well as stylish, contemporary facilities throughout the 100-year-old sandstone lodge.
Swimming is popular along the dramatic coastline, as well as coastal walks from Port Elliot to the neighbouring towns of Victor Harbor and Middleton, while the McLaren Vale wine region is only 40 minutes' drive away. The quaint coastal town also attracts a stream of whale watchers during winter when a pod of southern right whales raise their calves just 50m from the sand in the sheltered Basham's Beach – a breathtaking sight that can be witnessed from the YHA's balcony.