Plan your South West WA road trip
Ancient forests, charming vineyards and windswept coastlines await in this fertile and idyllic corner of Western Australia. One of the most biodiverse regions in the country, the South West is perfect for touring by road, as Steve McKenna discovers...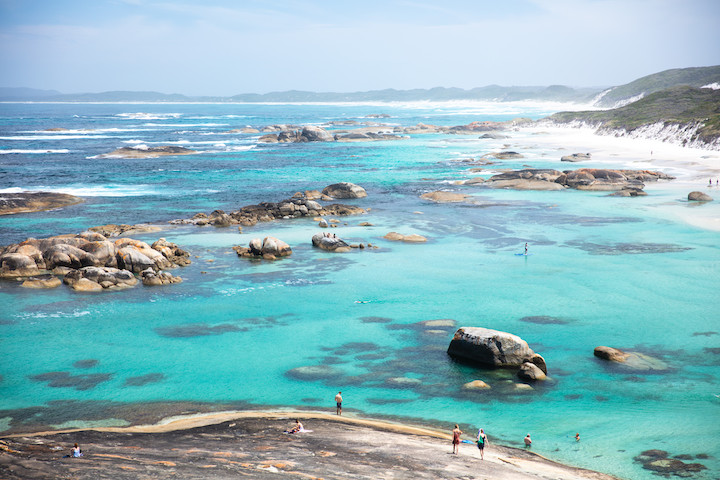 Western Australia is huge; four times the size of Texas; ten times bigger than the UK; larger than New South Wales, Victoria, South Australia and Tasmania combined. From state capital Perth, it's more than 2300kms to WA's northern-most city, Broome, with vast swathes of ochre-tinged wilderness in between.

Look the other way, however, and you'll find a cluster of alluring pit-stops within tantalisingly close range of each other.

The compact south-western pocket of WA is made for touring. So once you've tired of Perth's Northbridge nightlife, Sunday sessions at Cottlesloe Beach and cafe-hopping in Fremantle, hit the road. You'll need your own wheels though, public transport is sparse in this neck of the woods.
Margaret River, WA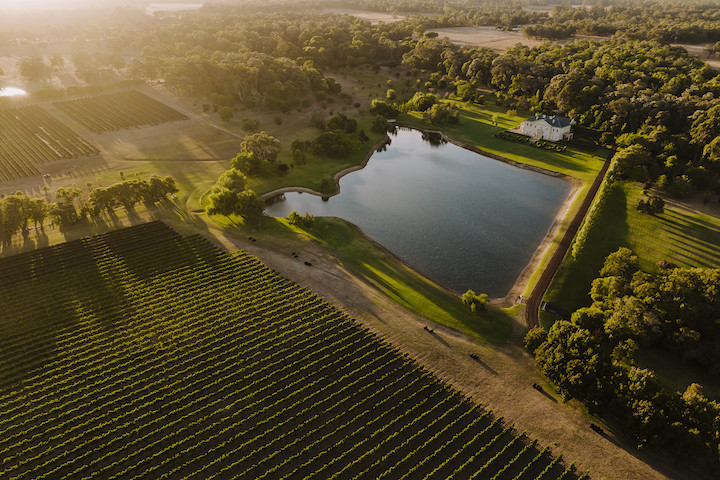 Tell a 'Sandgroper' (WA native) that you're heading to Rockingham and Mandurah – the two seaside towns just south of Perth – and they probably won't get too excited. Say you're going to 'Margs' and the reaction will be more enthusiastic. Or envious.

A three-hour drive from Perth, Margs is the affectionate moniker of Margaret River – a beguilingly bucolic region hedged either side of an eponymous river that feeds into the Indian Ocean.

Hugh Jackman has claimed it's the best place he's ever been to. Asked why, the Sydney-born movie star said: "The surf, the beaches, the food, the wine, the people, the air; it's all good man."

Margaret River's character may have gone upmarket since the 1970s (when it was a campervan-jammed hippy hangout), but fragments of its laid-back bohemian charm endure.

Organic produce markets, fish and chipperies and salt-of-the-earth taverns complement sophisticated seafood restaurants, swanky boutique hotels and award-winning wineries – dozens of which nestle amid bountiful vineyards mottled with grape-picking backpackers.

The maritime micro-climate has been likened to that of Bordeaux, with warm (but not extreme) summers, mild winters and ample annual rainfall helping to yield a rich array of tipples, including Shiraz, Chardonnay, Semillon Sauvignon Blanc and Cabernet Sauvignon. You can sample them – with local hams, cheeses and truffles – at dozens of cellar doors. See Margaret River's official tourism site for an extensive winery map.

Surfing is another of the region's passions. Margs' 130km coastline has over 70 surf breaks, of varying difficulty, from daredevil to beginner. There are surf schools and stores in the beach-side towns of Dunsborough and Yallingup (which are also swell spots for catching a fiery WA sunset).

Adorned with other-worldly-looking stalactites, Margaret River's mysterious limestone caves reward exploration. Ngilgi, Mammoth, Lake and Jewel caves are the pick of the bunch, and fossils dating back over 35,000 years have been discovered in them.
Albany, WA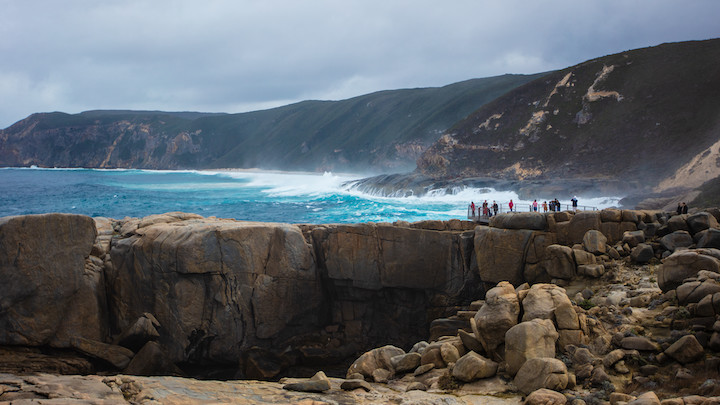 If deepest south-west WA has a bustling metropolis, it's Albany. But this port town – population 35,000 – is so relaxed it makes Perth seem like Bangkok.

Graced with attractive 19th century colonial buildings – many housing pleasant cafes, restaurants and museums – Albany became WA's first British settlement in 1826, three years before Perth's Swan River Colony was founded.

Named after Frederick, Duke of Albany and York, and son of King George III, the town grew around King George Sound/Menang Koort, a tranquil expanse of water that nudges the rough and tumble of the Southern Ocean.

The Sound is the setting for Albany's much-heralded whale-watching tours. Every June, migrating cetaceans come north from the frigid waters around Antarctica to breed. It's September when I visit, so the humpbacks have already left. But the Southern Right whales are still here, apparently.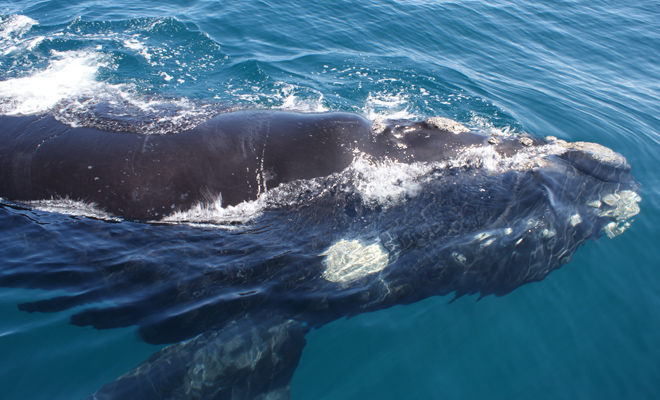 After half-an-hour of luckless viewing, one of my fellow passengers bellows: "Over there!" The eagle eyes of the boat captain follow suit. "Got it." We drift over and two whales, about nine metres long, are bobbing along the surface, peeking out their callosity–strewn heads. Then one somersaults, flapping its flukes (tail fins) into the air. We're still catching our breath when another whale appears, rubbing its enormous body against our vessel and popping its head above water.

Magical exchanges between humans and whales occur in the same waters where these majestic creatures were once slaughtered for their oil-rich blubber. Until 1978, Albany was a whaling centre – Australia's last. The brutally absorbing history is exposed at Albany's Historic Whaling Station, a superb interactive museum set in the former Cheynes Beach whaling station 25km west of town.

A strong Anzac spirit fuels Albany. This was the last port of call for around 30,000 Australian and New Zealand soldiers who fought in World War I. The town's military heritage is surveyed in a small museum at Princess Royal Fortress, an old base perched on Mount Adelaide, a small hill overlooking the harbour.

Albany attracts hikers aplenty. It sits at the end of the Bibbulmun Track, a mammoth walking trail that stretches around 1000kms from Kalamunda, east of Perth. Named after one of WA's oldest Aboriginal peoples, the Bibbulmun usually takes fit, hardy souls about two months to complete, though it can be broken into smaller sections.
Denmark, WA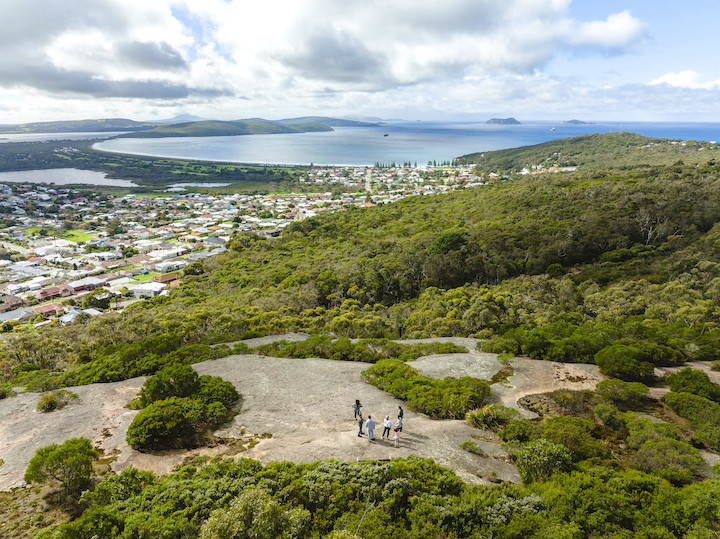 Like Albany, Denmark is part of the gloriously scenic sub-region of WA known as the Great Southern. Many travellers come to this old timber-milling town, half-expecting to find a smorgasbord of Scandinavian flavours. But the Vikings never sailed here. And there's no great Danish expat community.

Denmark – and its river – were named after Alexander Denmark, a friend of Scottish navy surgeon Thomas Braidwood Wilson, who, in 1829, tramped through this heavily forested shire when it was still solely inhabited by Aboriginal people.

Oozing a friendly, villagey vibe, Denmark is home to a cluster of arts and craft shops, creative galleries and alfresco cafes.

The sprawling karri and jarra forests that surround Denmark – and which drew the 19th century sawmilling merchants – are still largely intact. So, too, are the red tingles that comprise the so-called Valley of the Giants, near the village of Walpole, some 70km west of Denmark.

I tread the dizzying tree-top walkway through the cool forest canopy. Often compared to the mighty redwoods of California, these eucalyptic wonders sprout heights of over 40 metres, with circumferences of 16 metres.

Denmark has a ruggedly handsome coastline. Beyond the peaceful, birdlife-rich enclave of Wilson Inlet, William Bay National Park is a treasure trove of white sandy coves, wild, deserted surf beaches, dunes, headlands and peculiar granite formations. I take a leisurely drive through Denmark's undulating pastoral interior, glimpsing grazing cattle and myriad calorific temptations, including artisanal chocolatiers, cheese makers and rustic-chic wineries.

While perhaps not as famous as Margaret River and Perth's Swan Valley, the Great Southern is WA's largest wine-producing region. One of its finest venues is the Lake House. Set in landscaped gardens fringed around a quaint little lake, it's a lovely spot for some wine tasting and a splash-out lunch. If your budget is tight, just come for the scrumptious coffee and cake.
Hungry for more?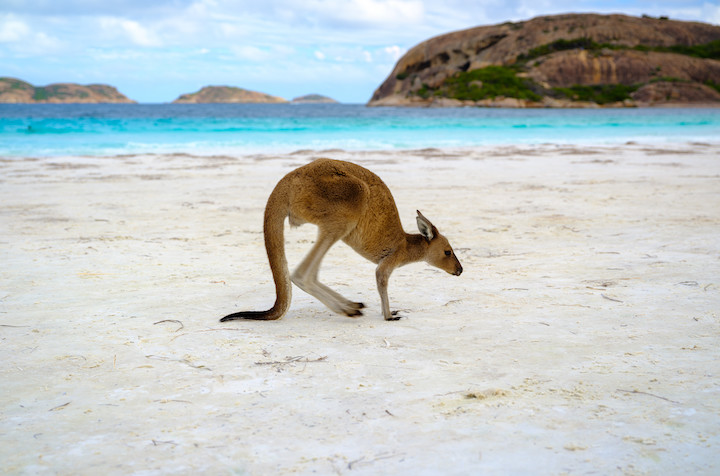 Tucked 90km inland from Albany, Stirling Range National Park is one of the best places to peruse WA's vivid wildflowers (the state has 12,000 species, more than any other, with bloom-time from July to September). The 43-odd kilometres of designated trails in the park are often carpeted in mountain bells, orchids and banksia (plus roaming monitor lizards), and if you're looking to really stretch your legs, you'll find one of the state's most notable peaks to hike to as well.

About 500km east of Albany, Esperance hugs the picturesque, island-speckled shores of Esperance Bay, from which you can spot whales, seals and dolphins – and enjoy diving, snorkelling, fishing, canoeing and simply lounging on some of WA's most pristine beaches, lapped by bluey-turquoise sea.

Heading east from Esperance, it's a long way to civilisation; the next reasonably-sized settlement, Streaky Bay (in South Australia), is over 1500kms away.
Words: Steve McKenna